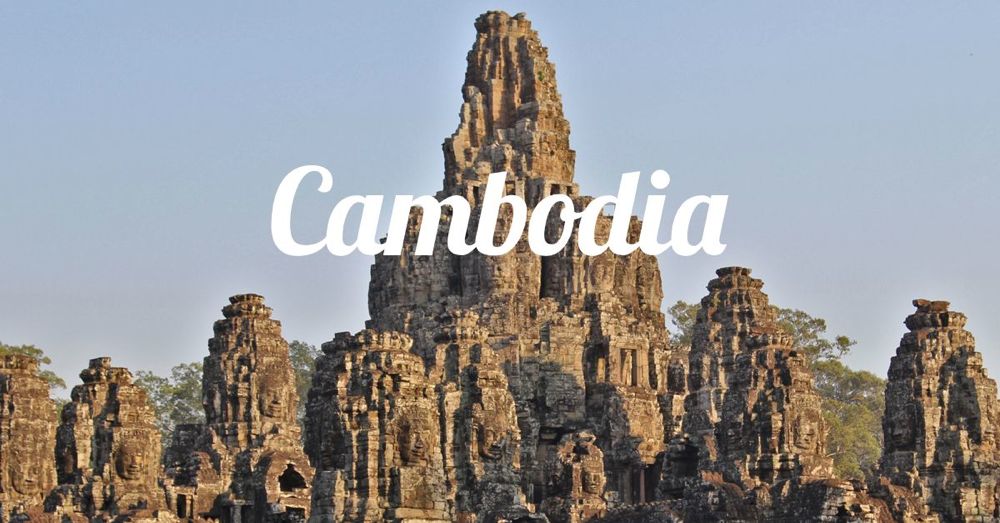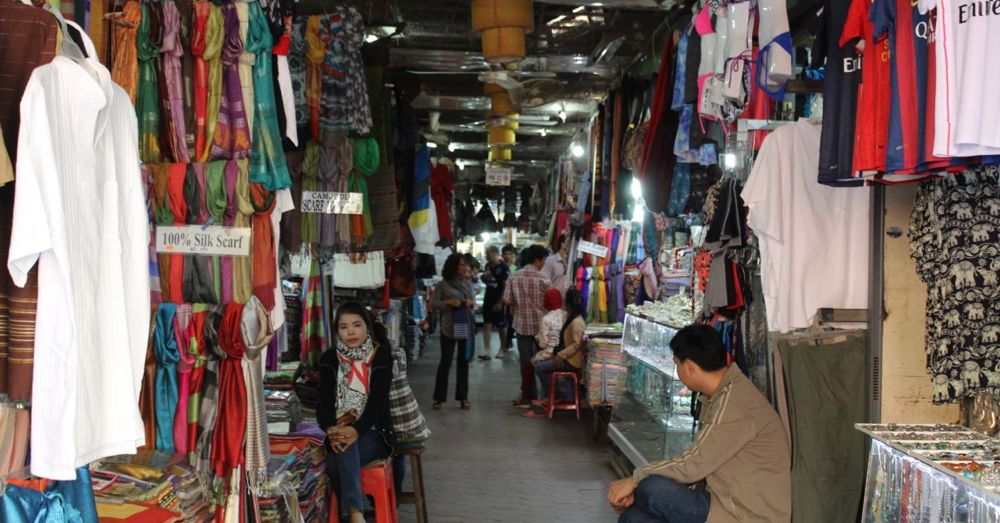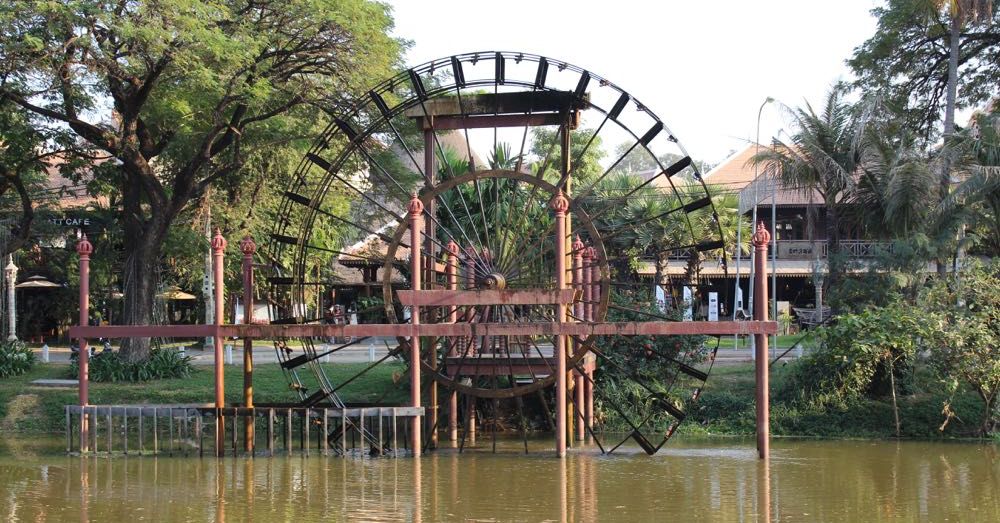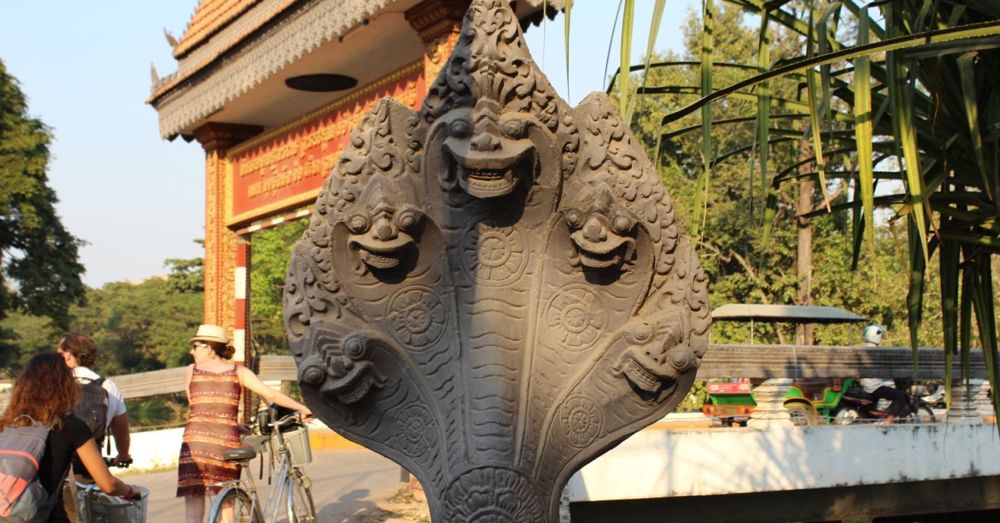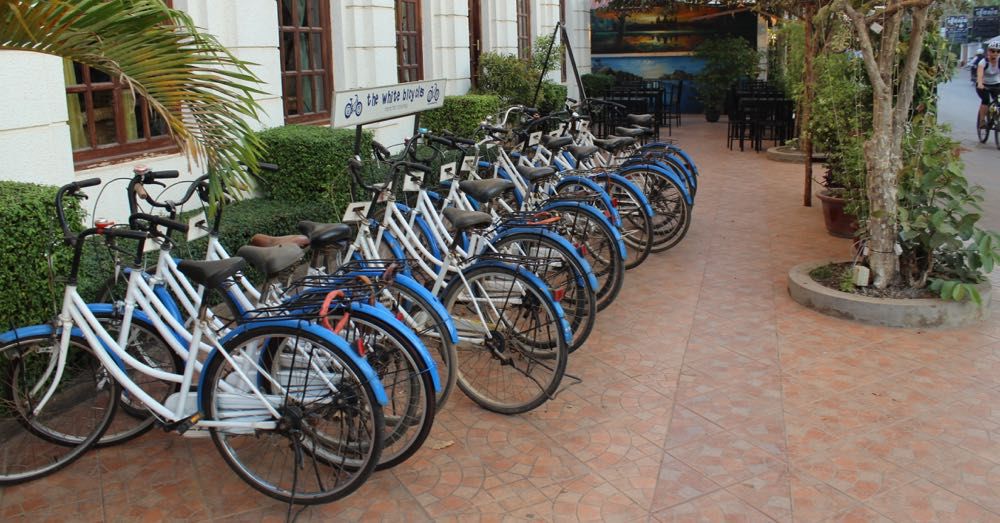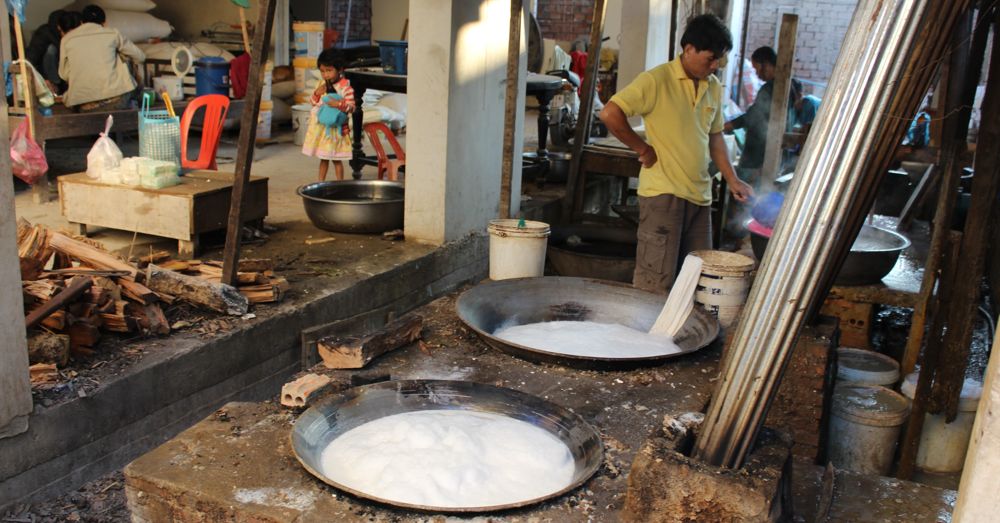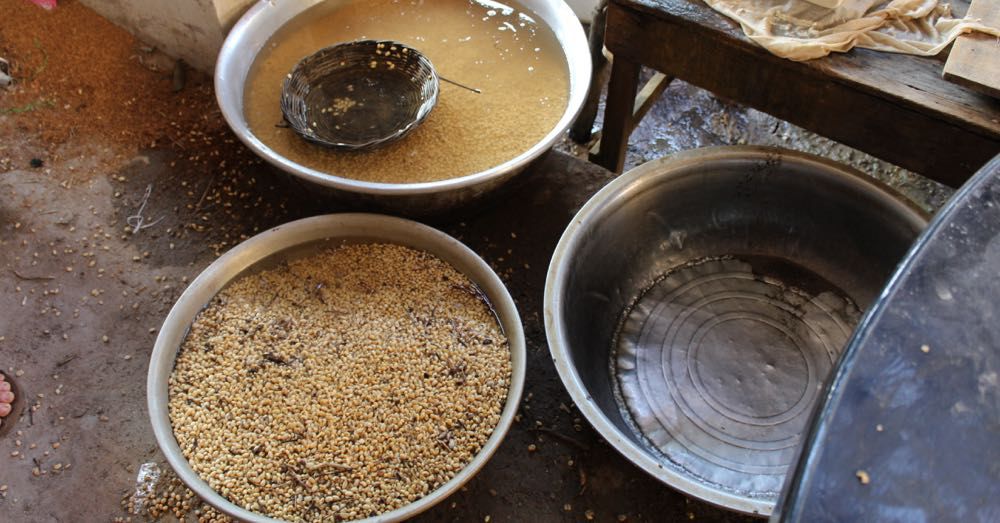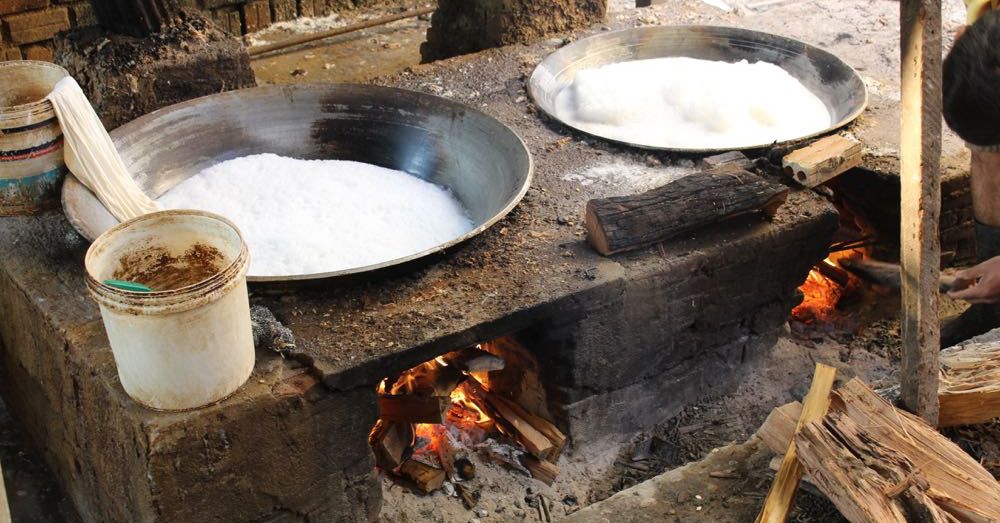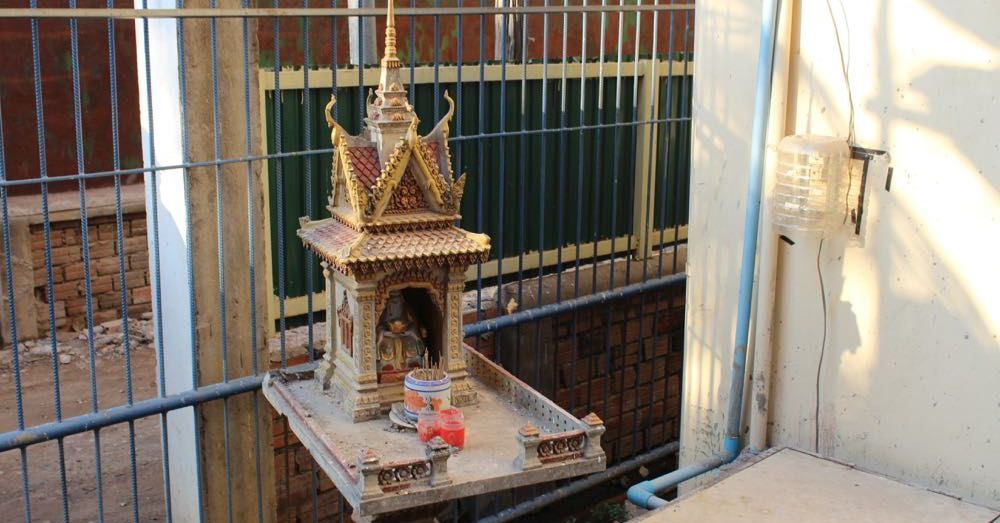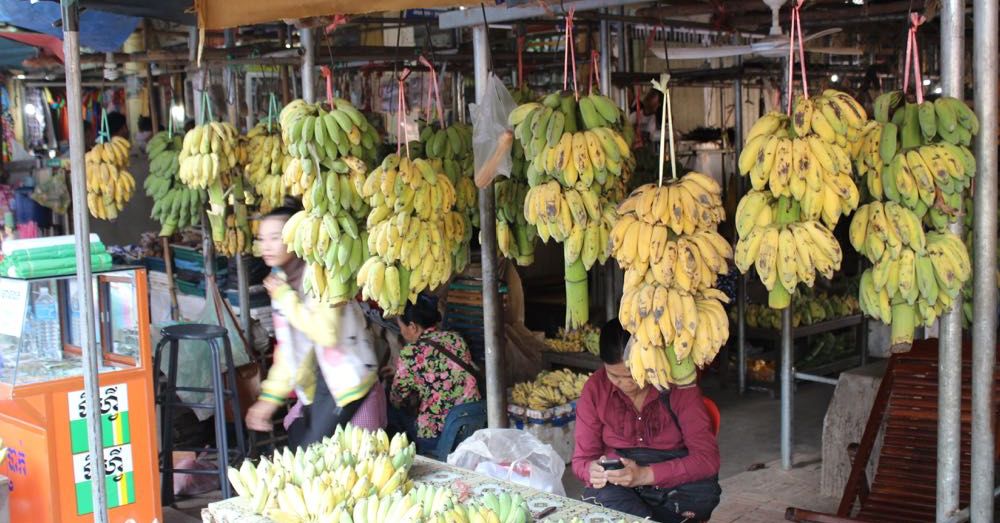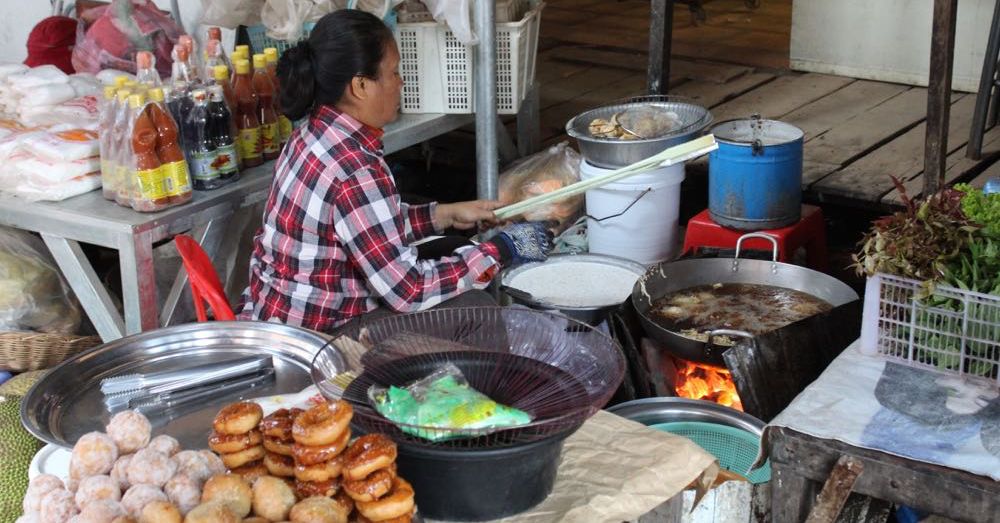 Vendor at a Siem Reap Market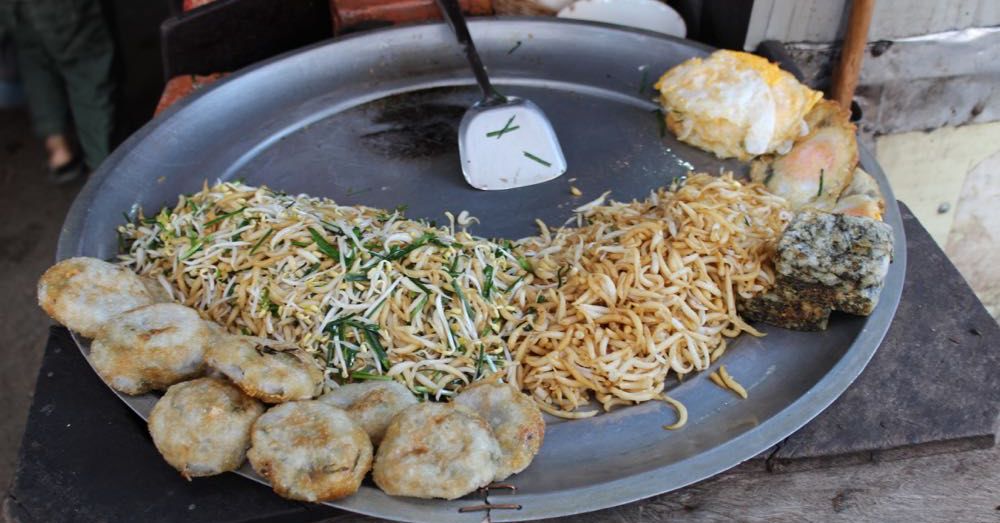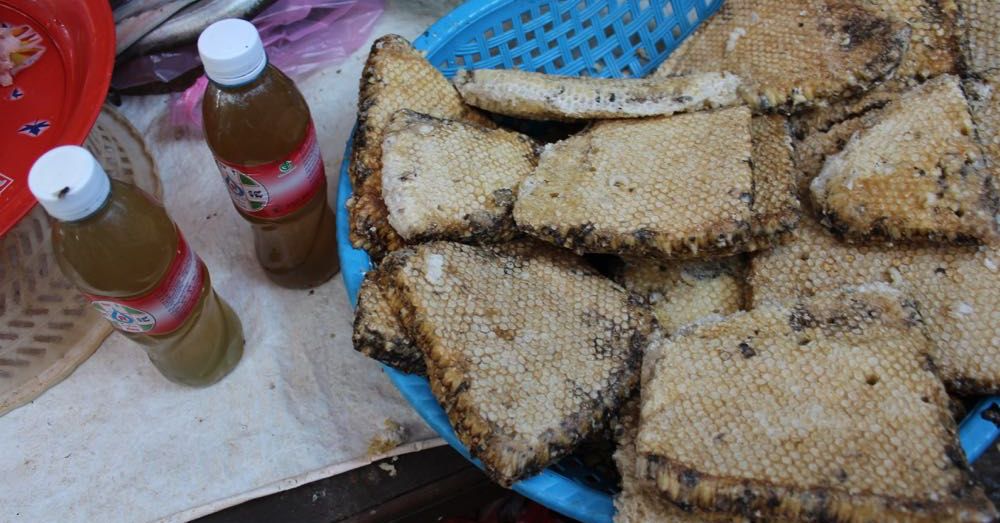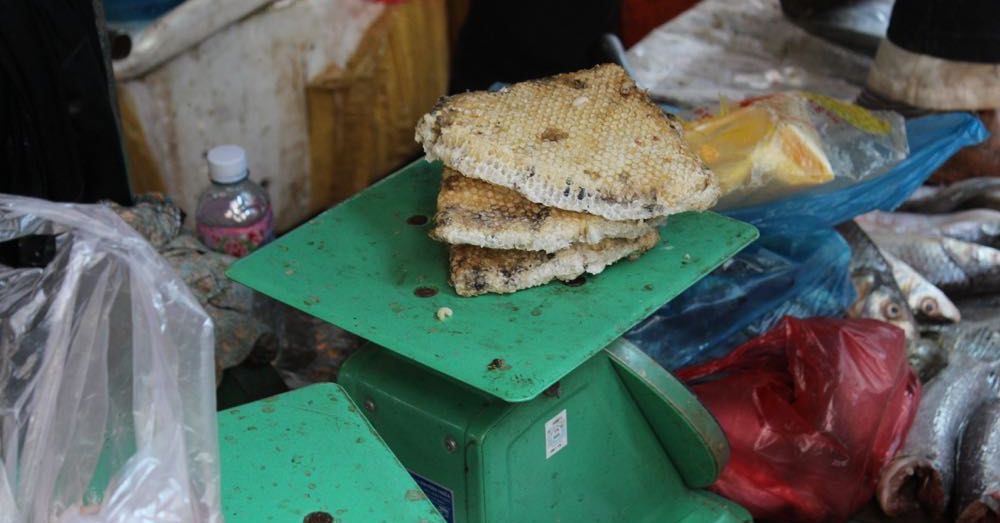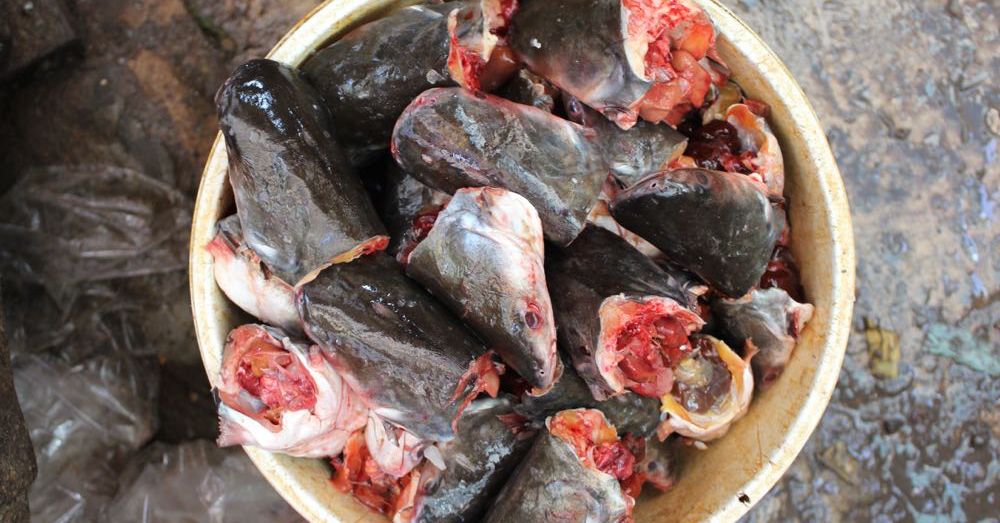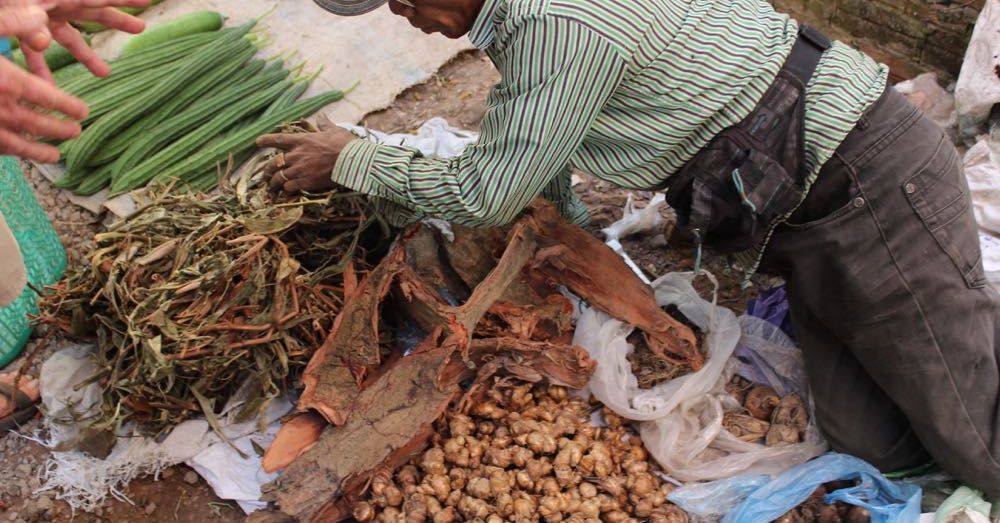 Baby Pineapples (So Good)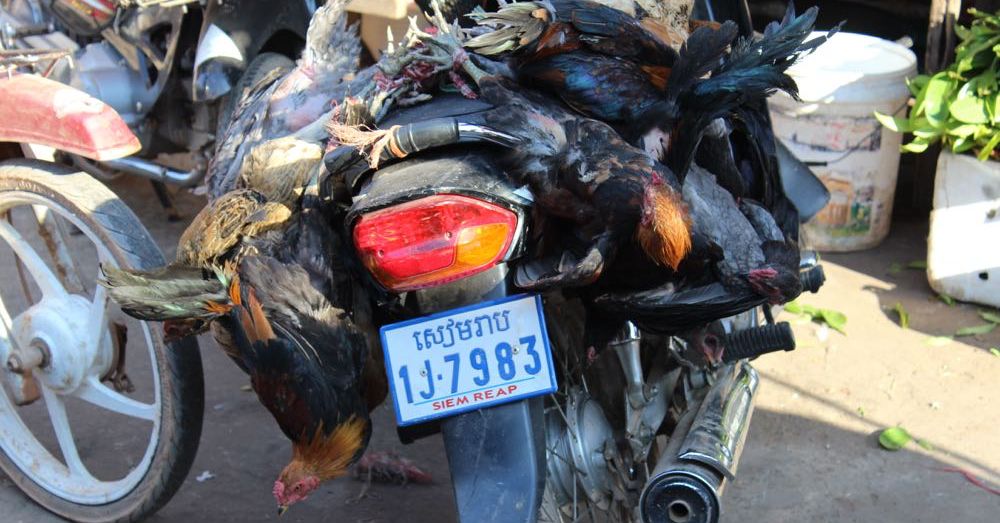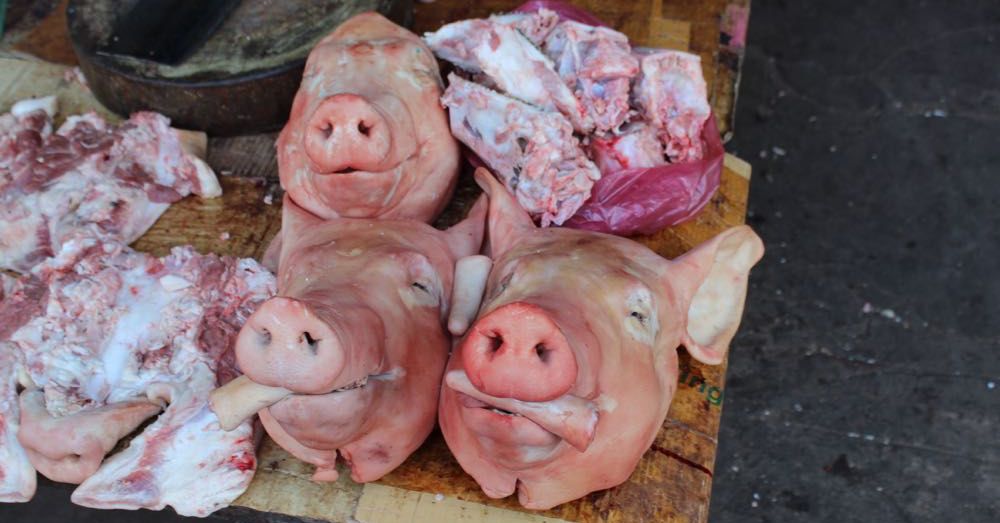 Pigs at Market, Siem Reap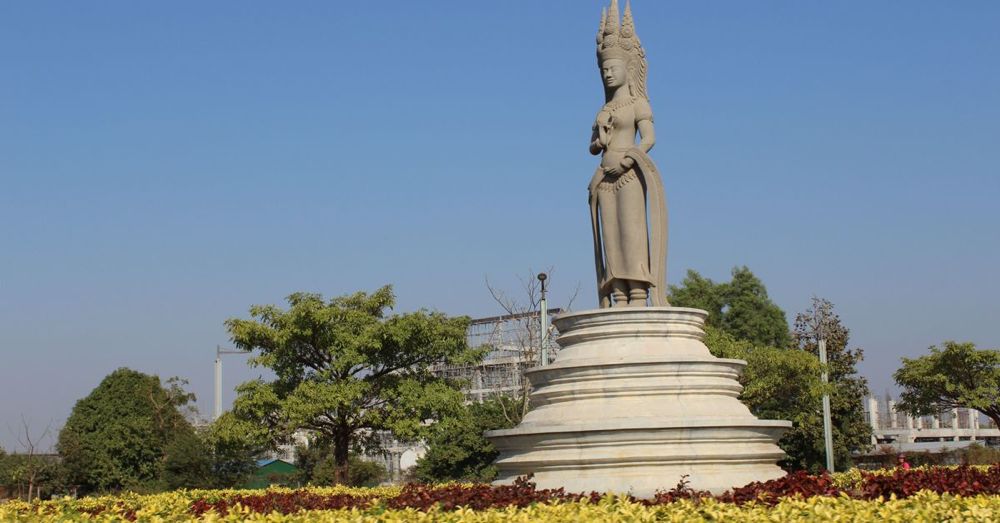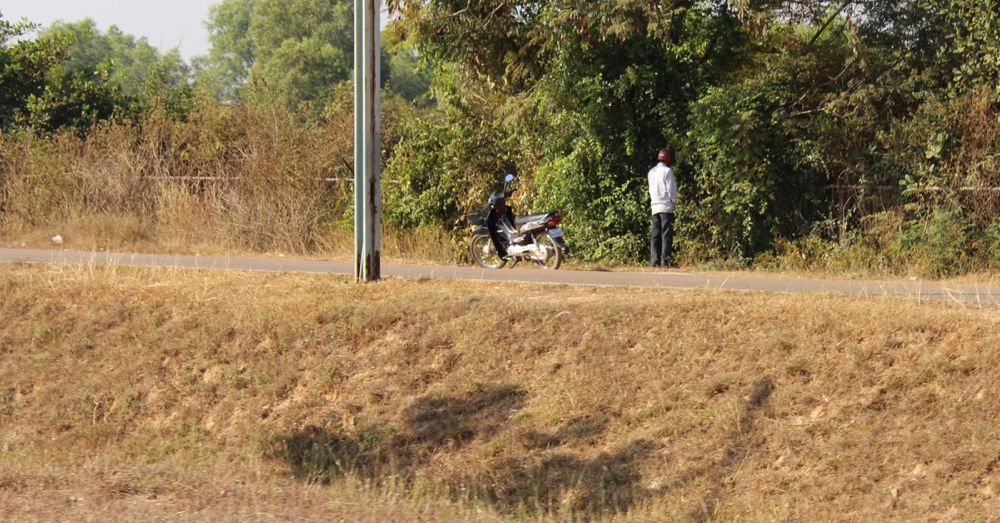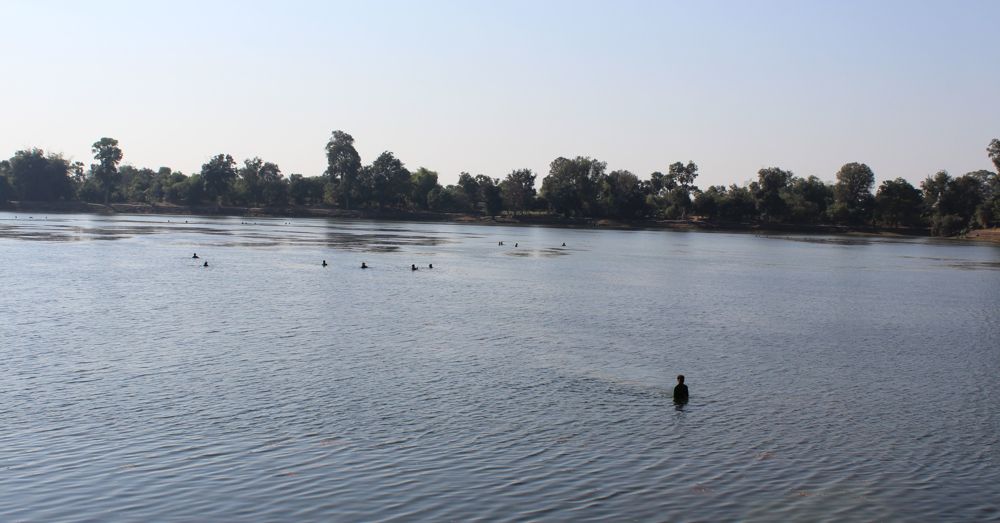 Weed Cutters, Sras Srang
Each day the weeds are cut our of Sras Srang so that he sunset on the water looks good.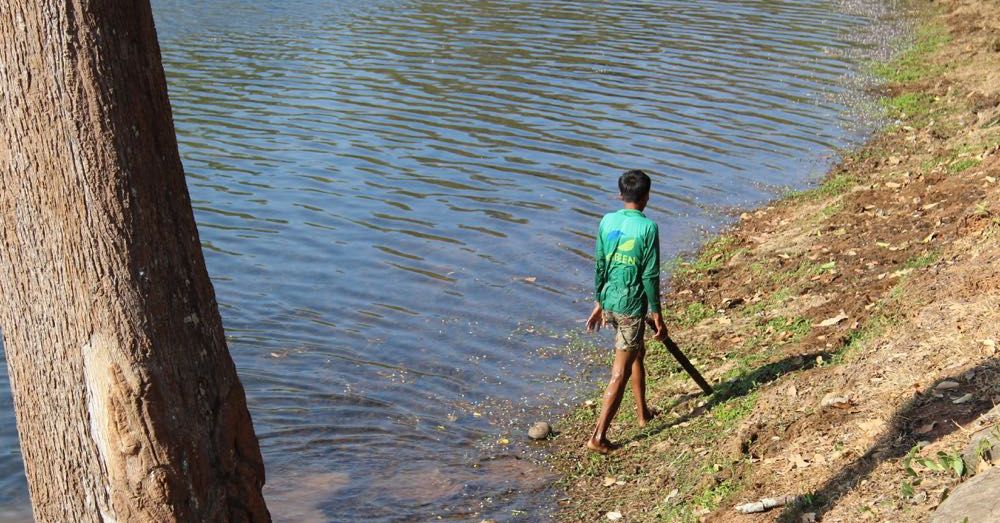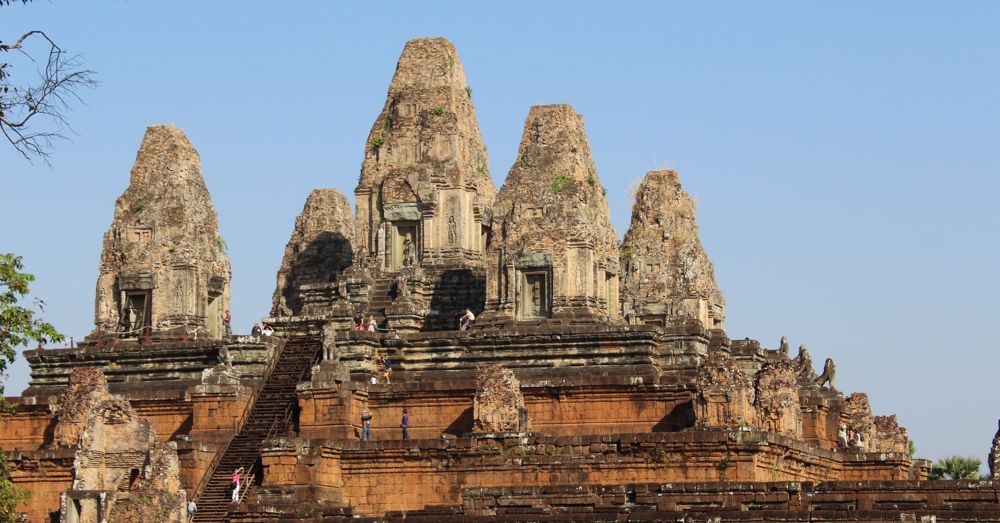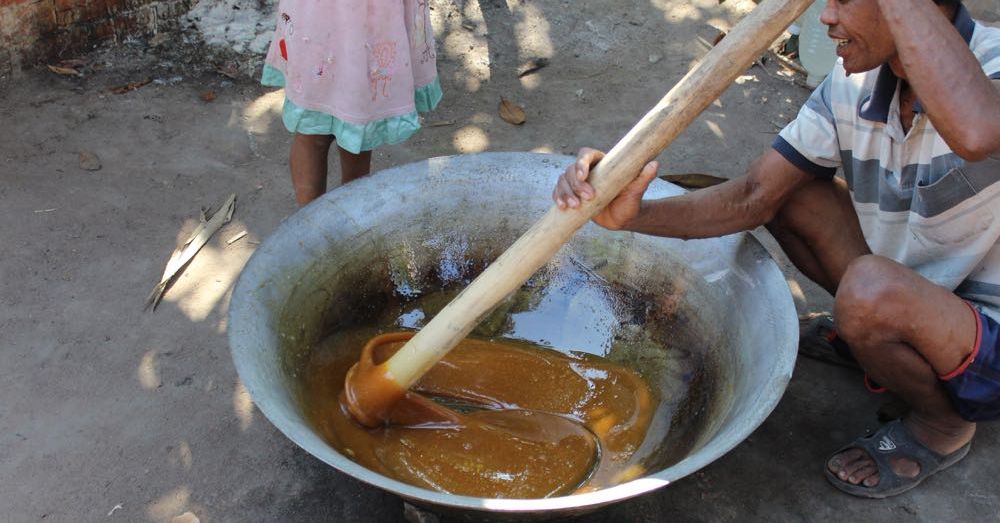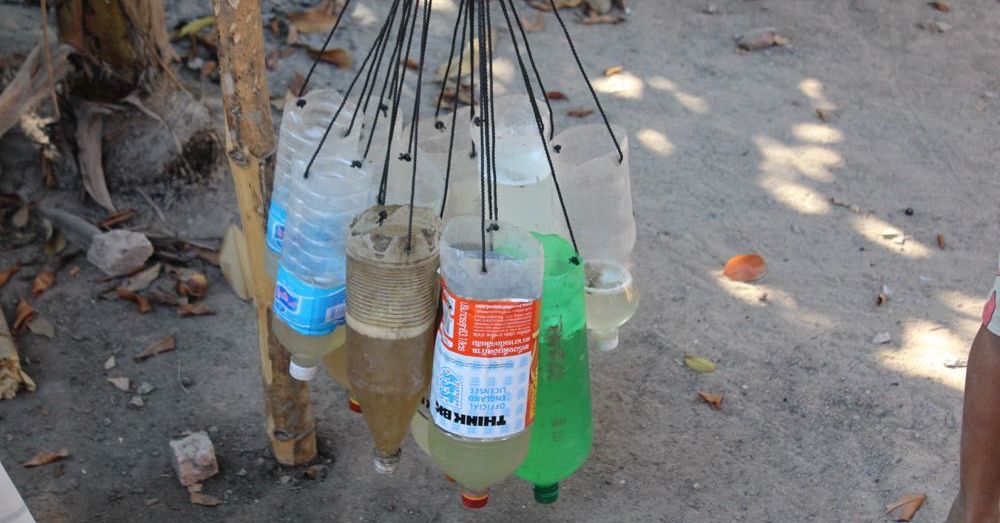 Palm Sap Collection Vessels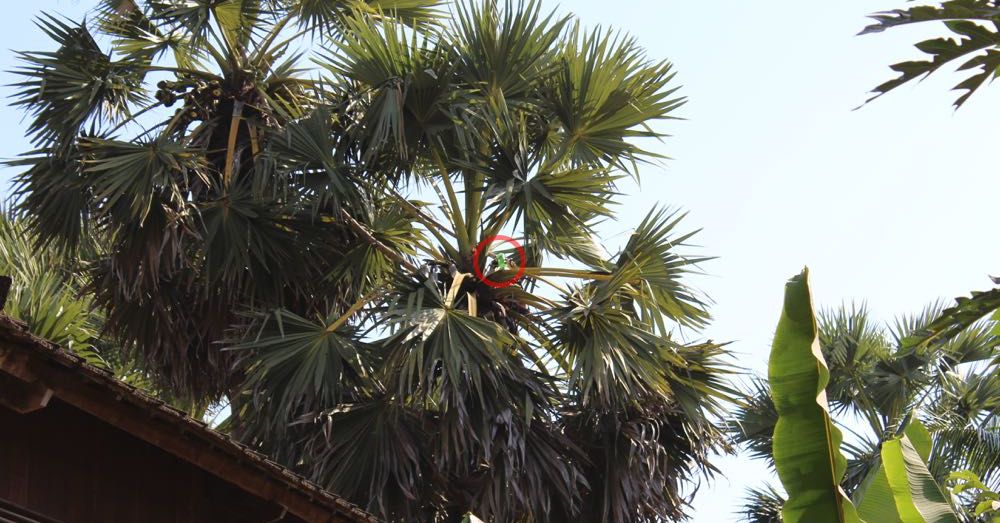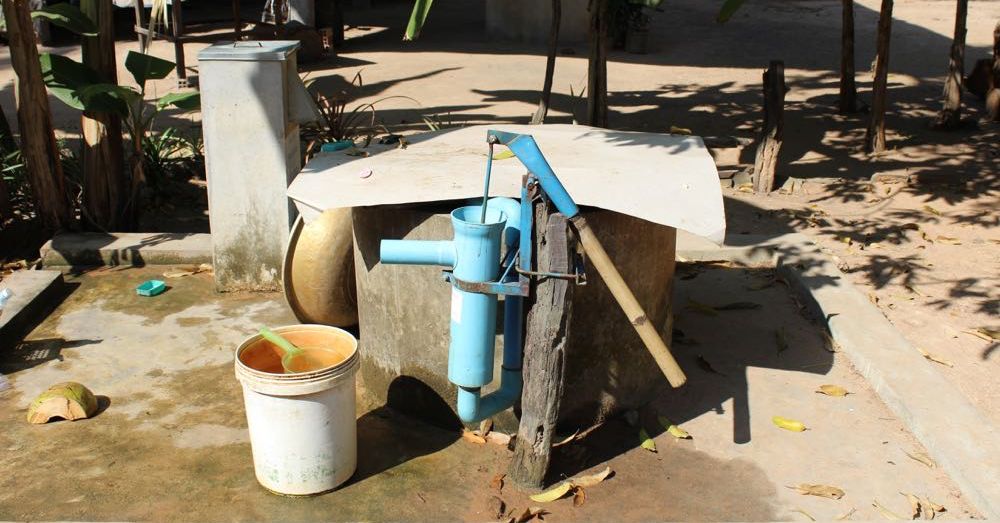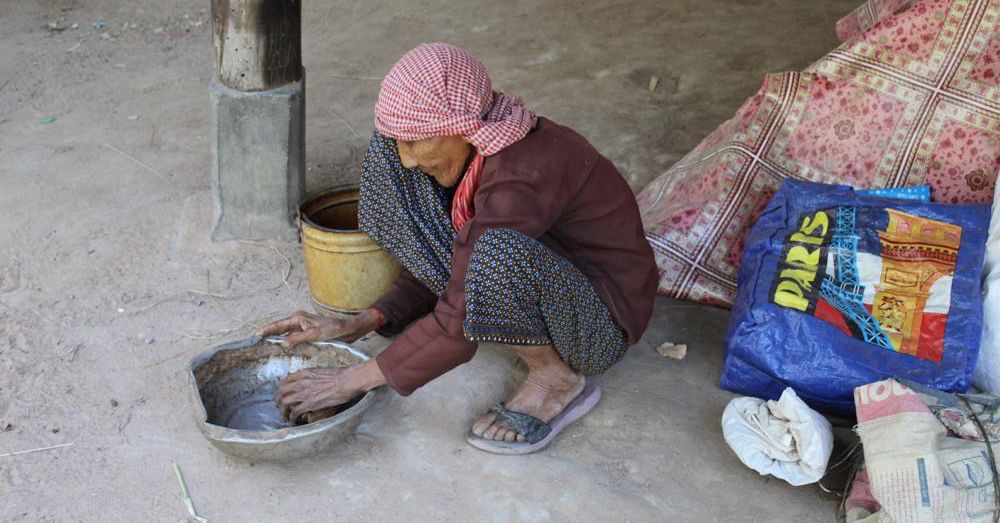 84-Year-Old Incense Maker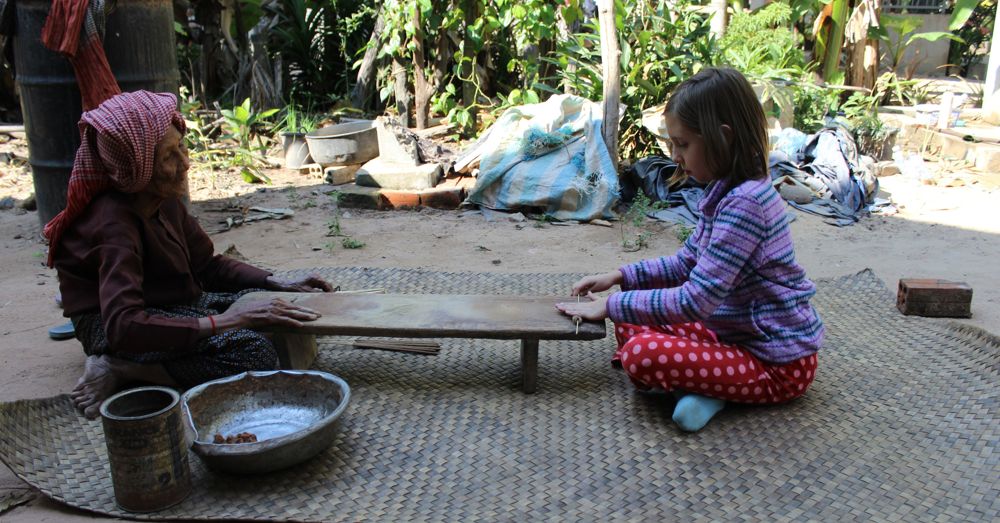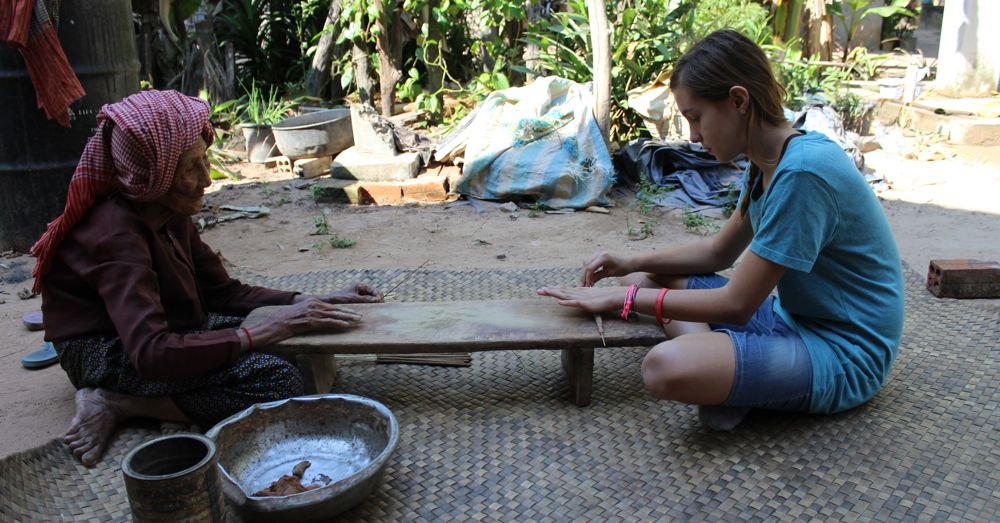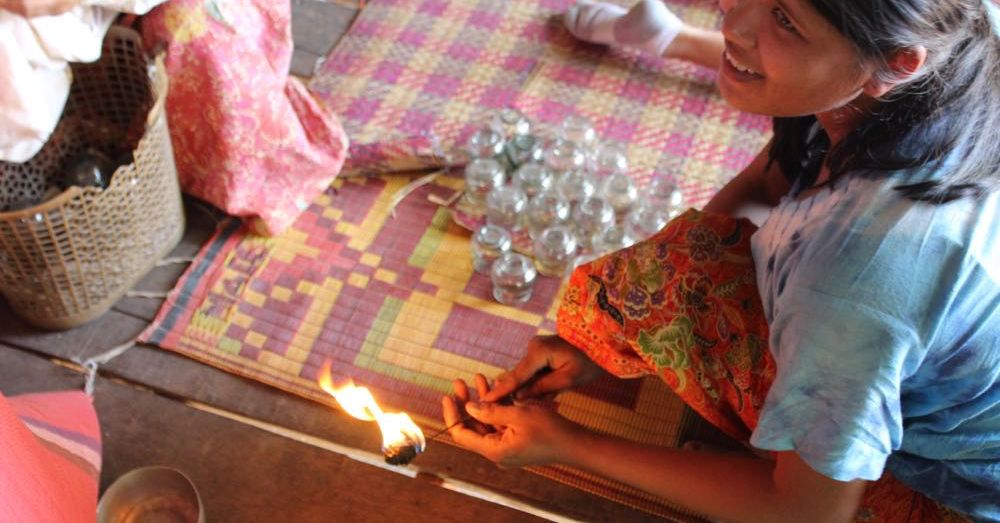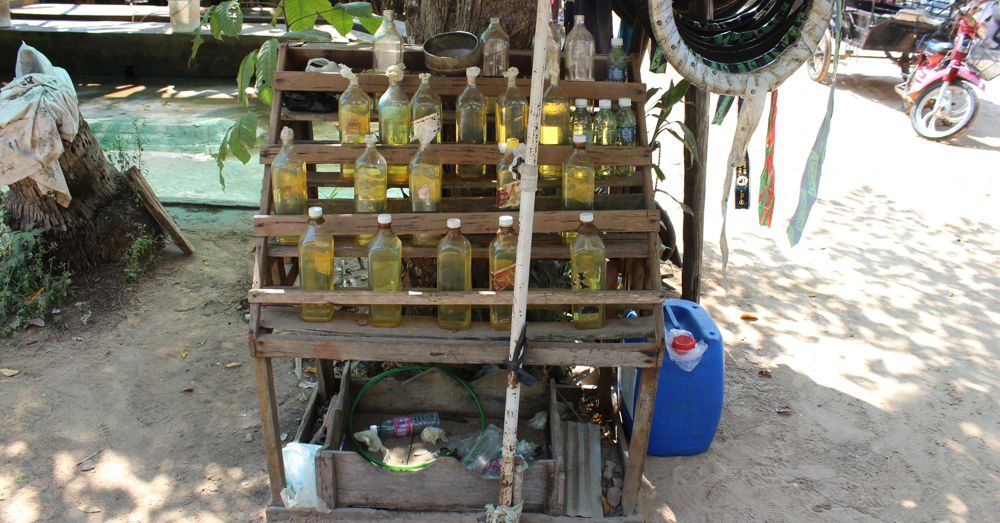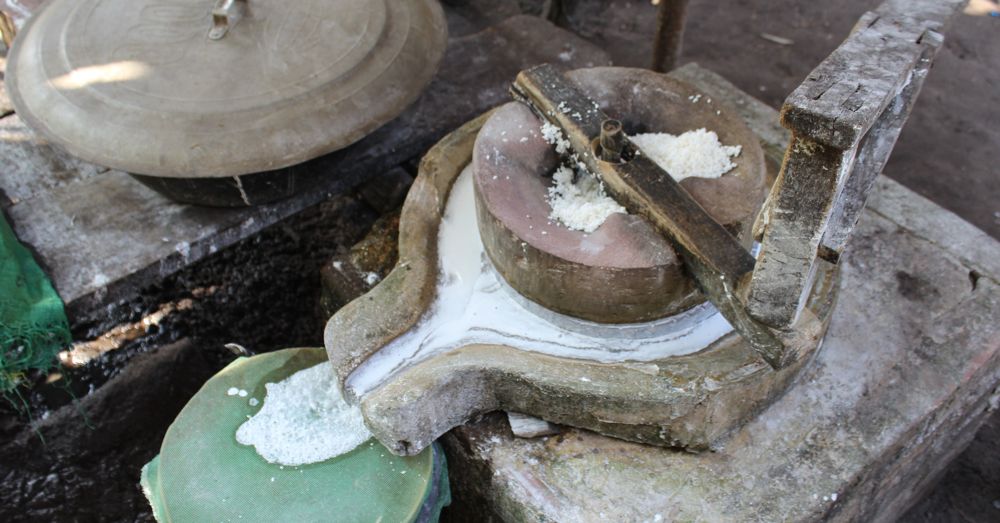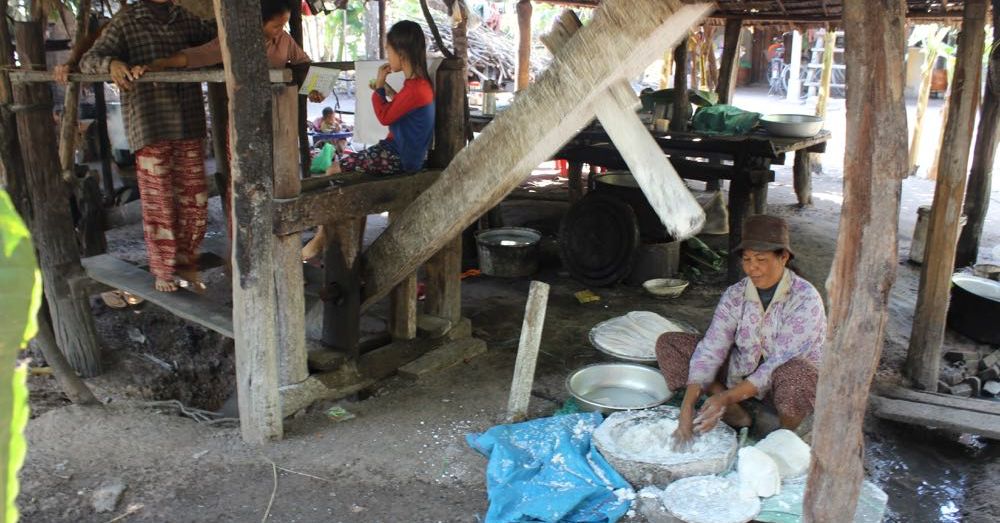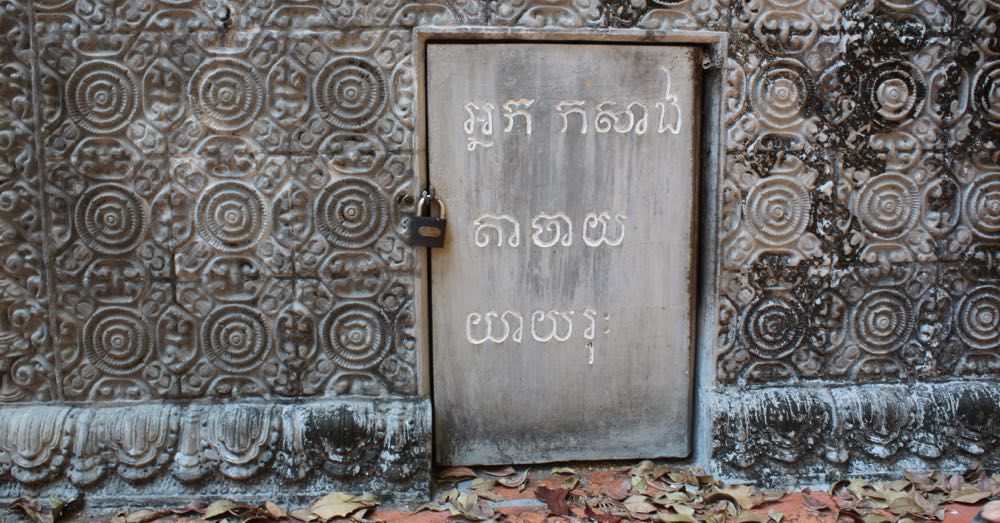 Bees Behind a Locked Door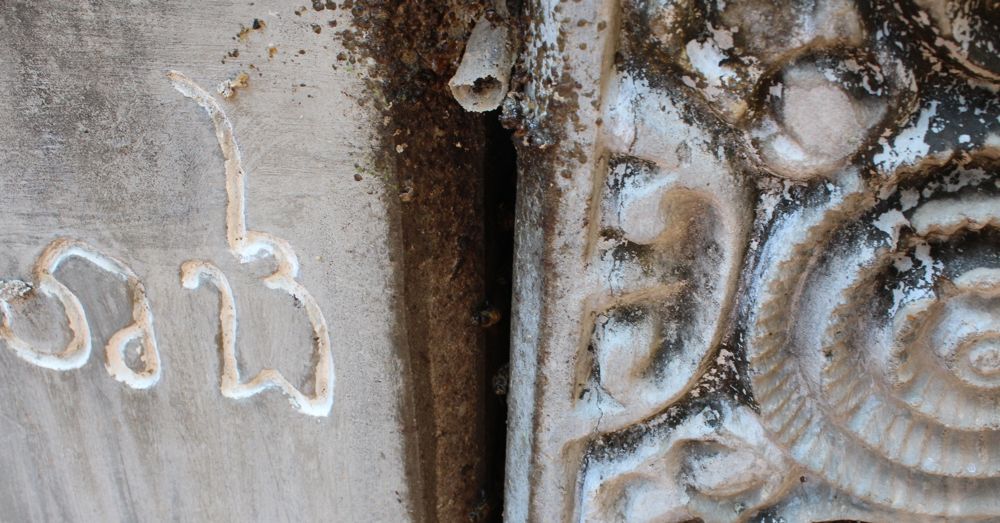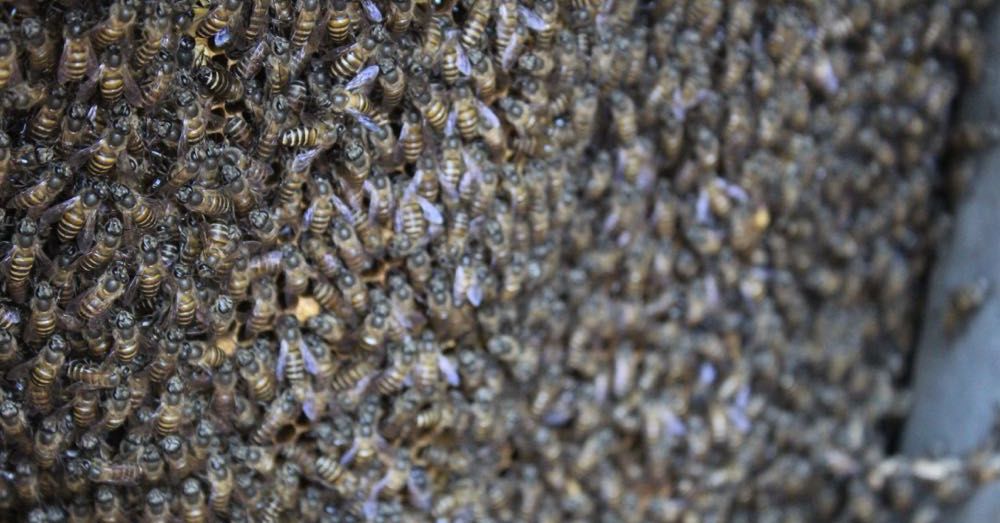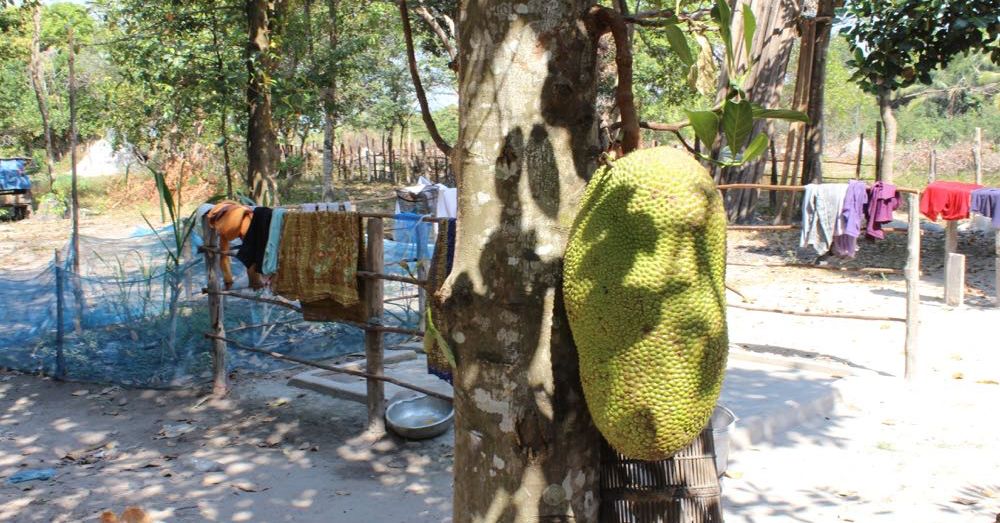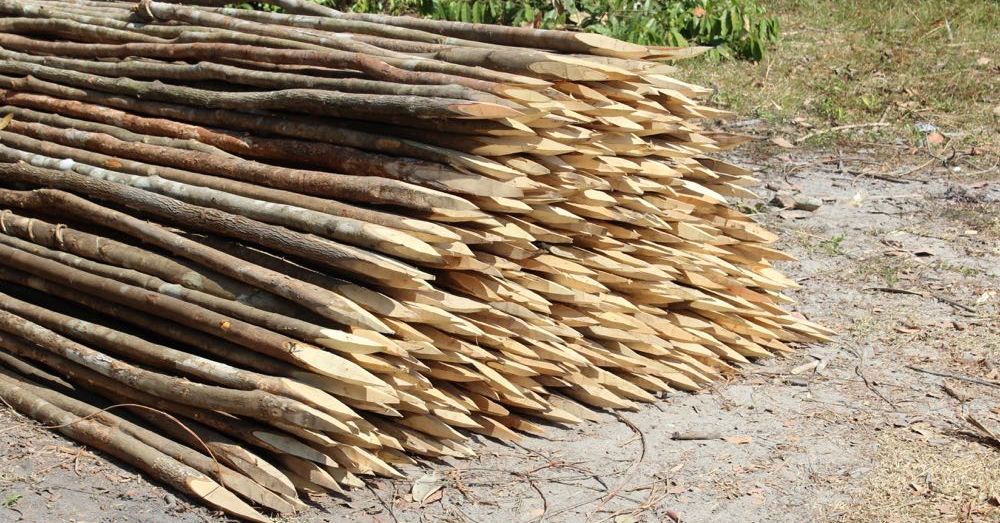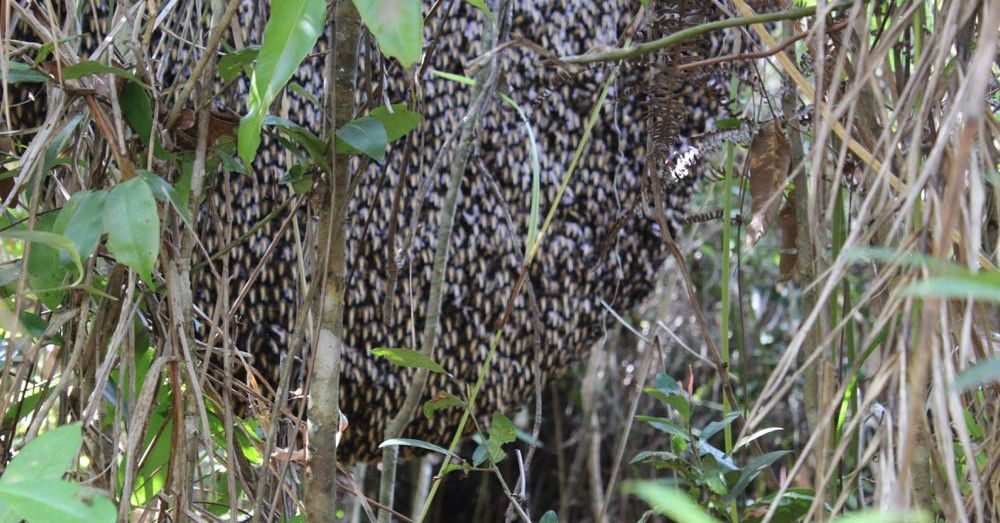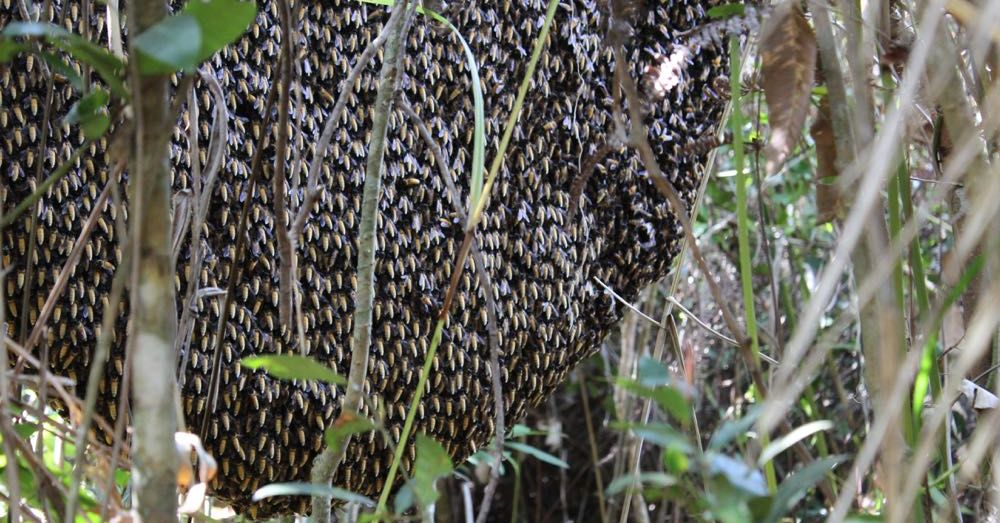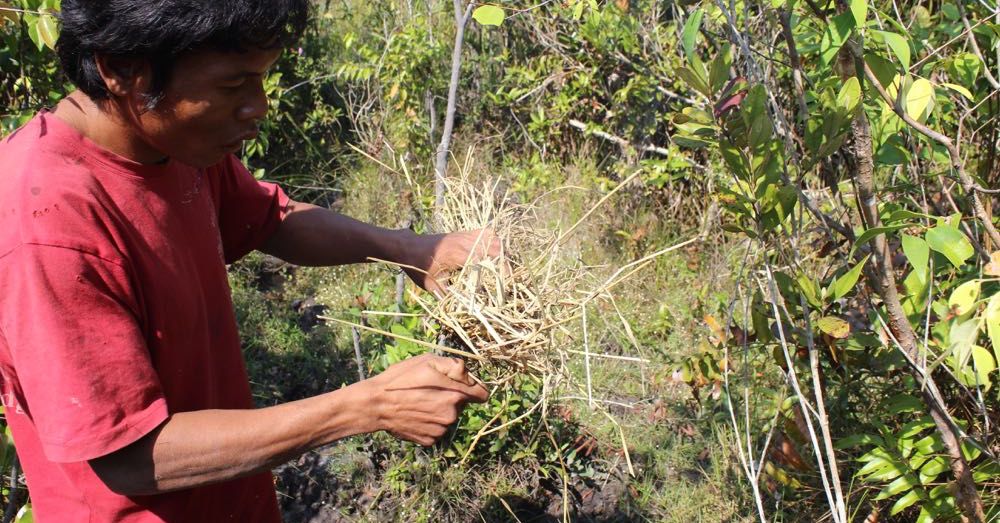 Traditional Cambodian Beekeeping Smoker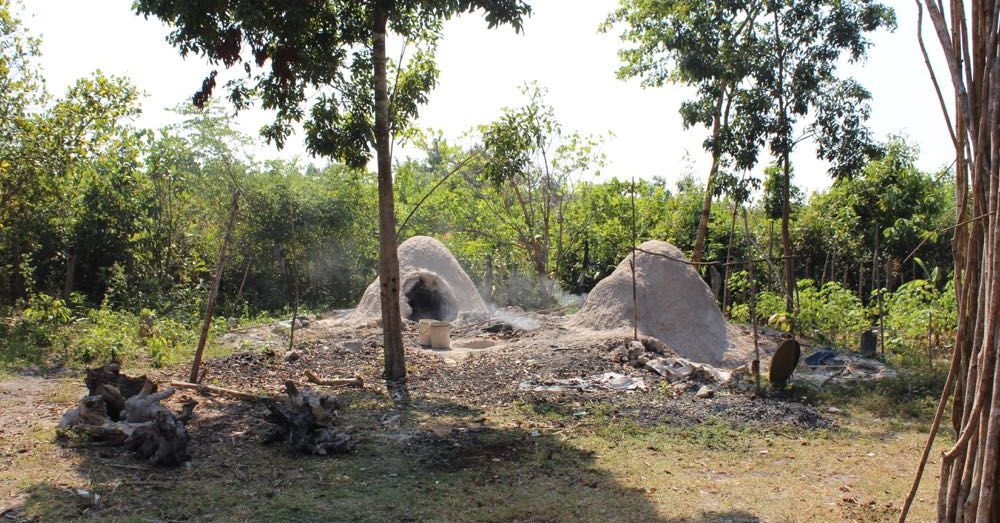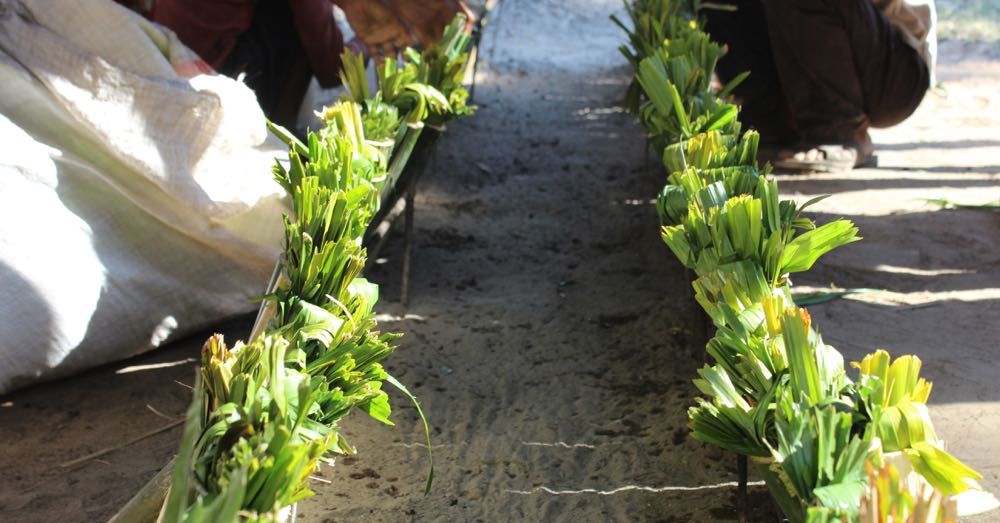 Making sticky rice & bean meals.
These are stuffed into bamboo, fire-roasted, then sold at Angkor Wat.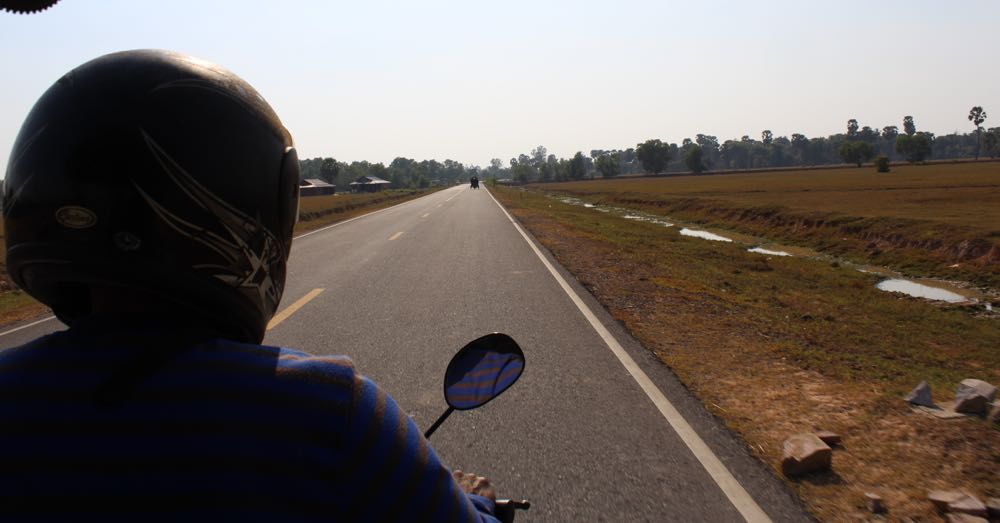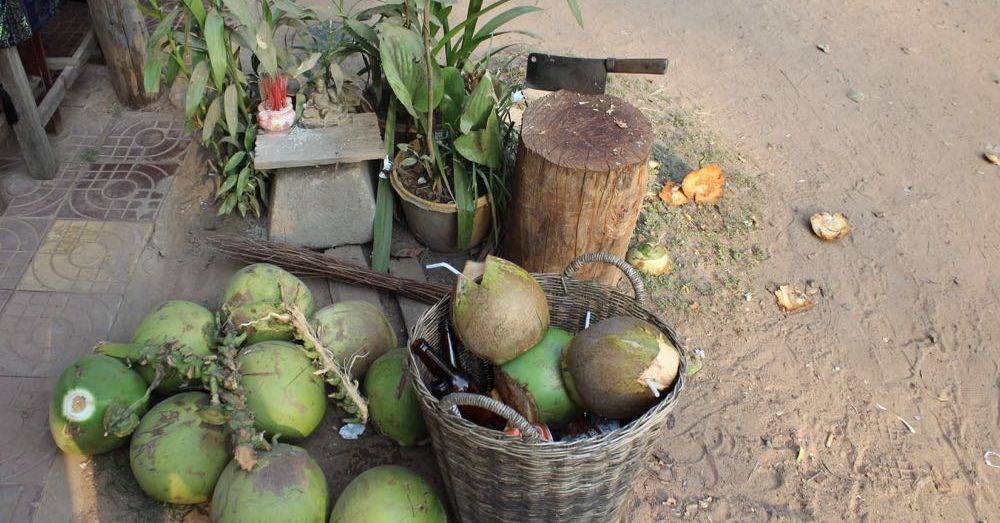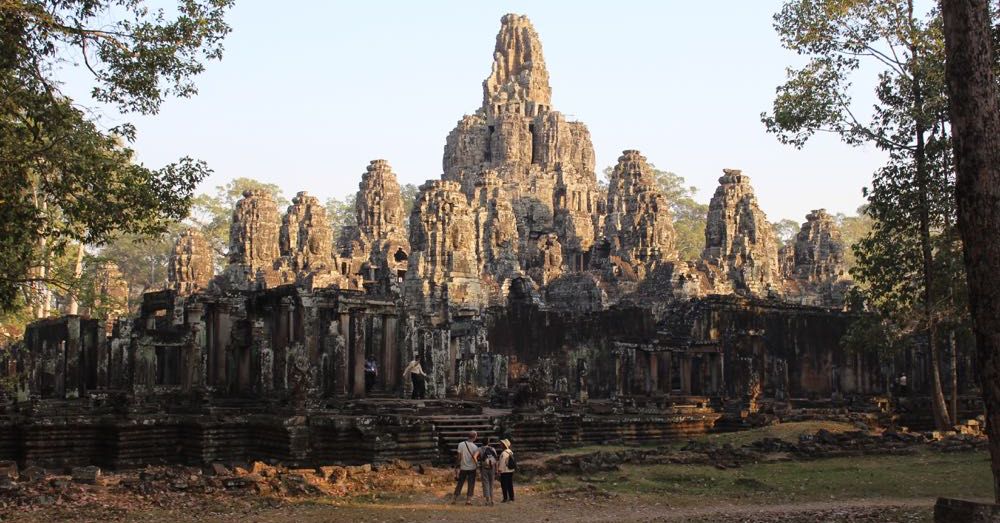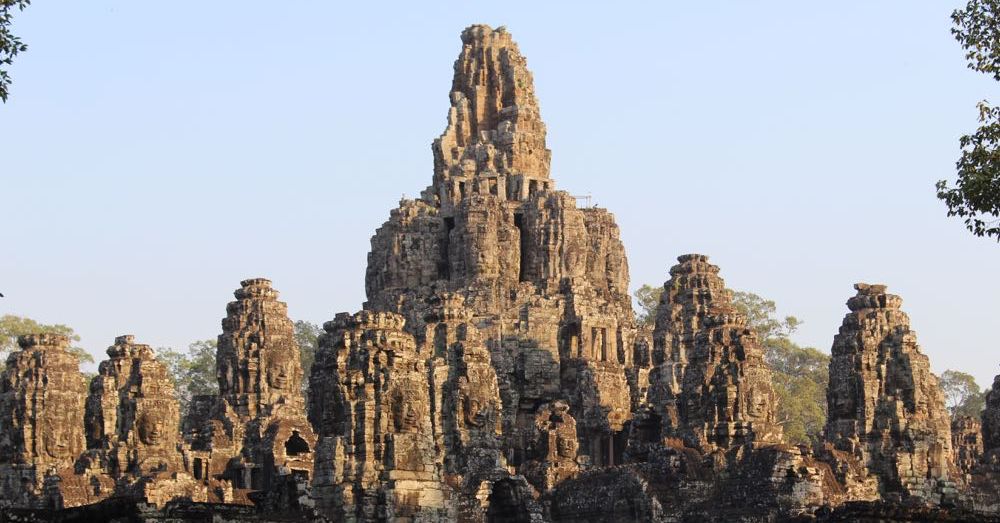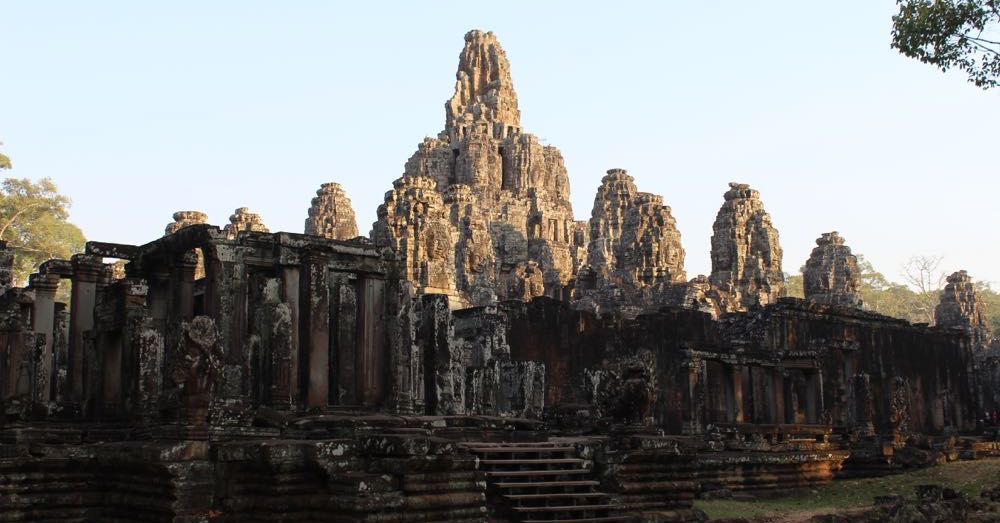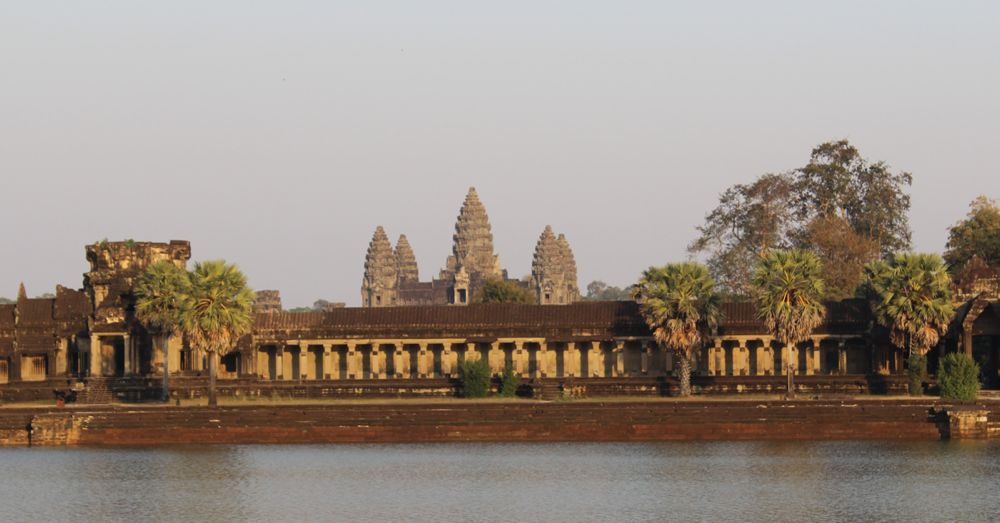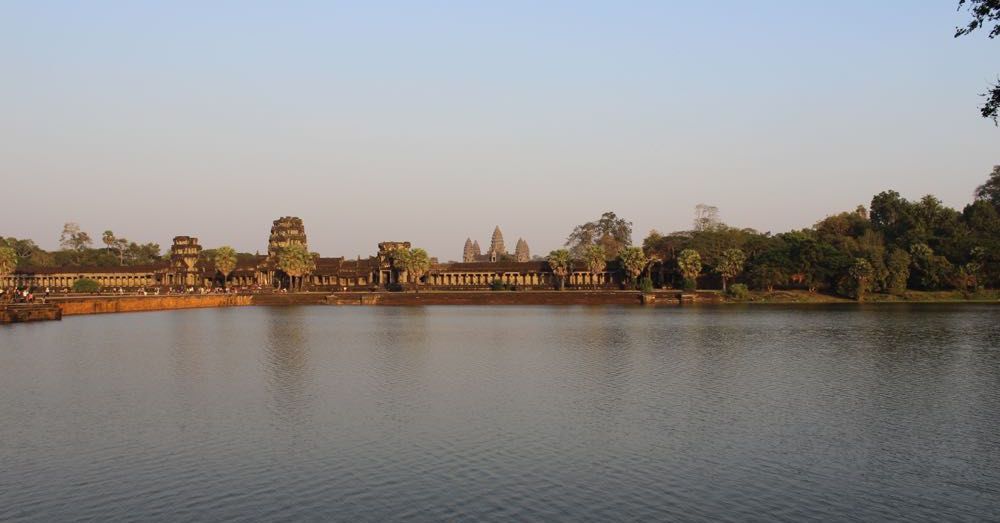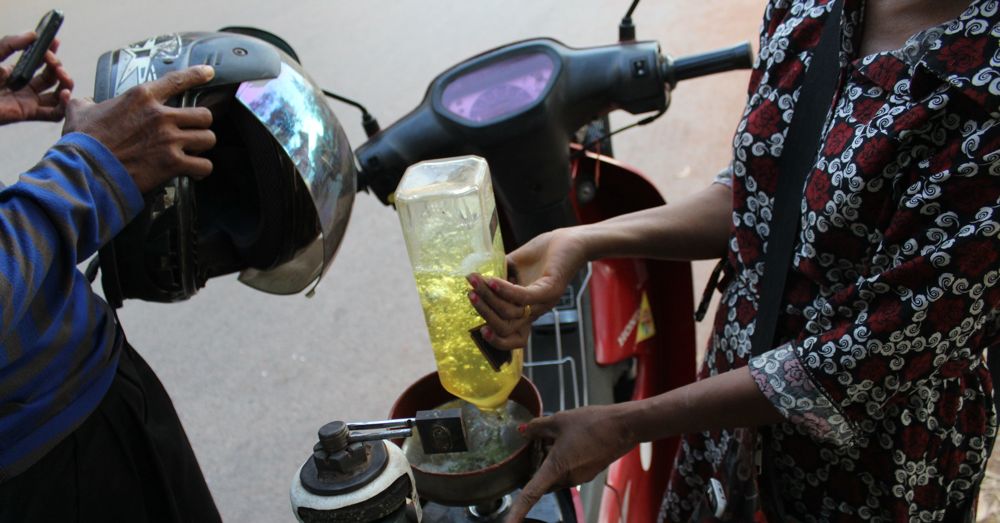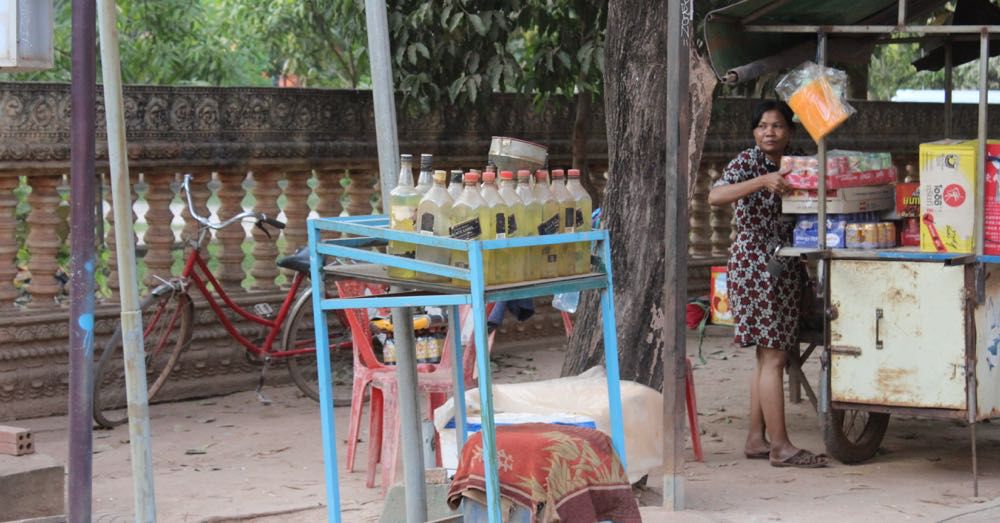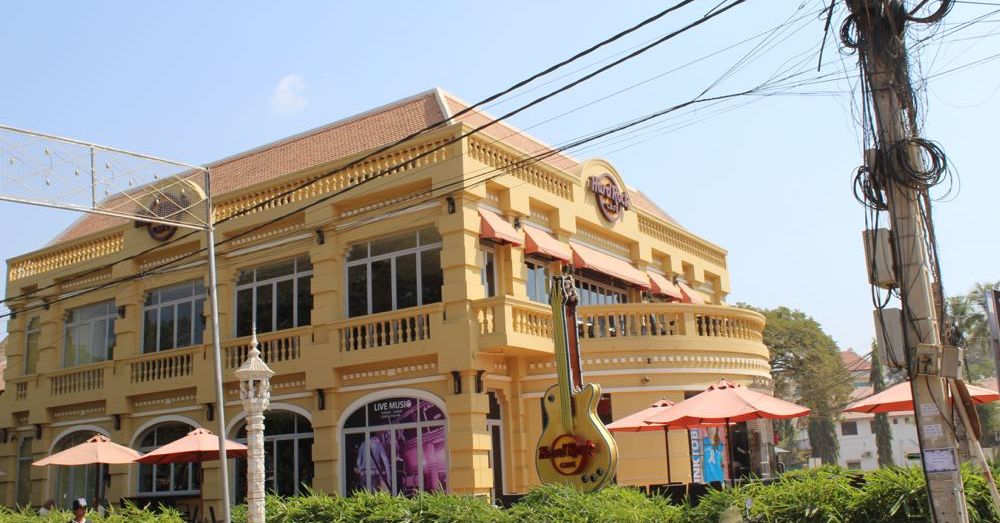 Hard Rock Cafe, Siem Reap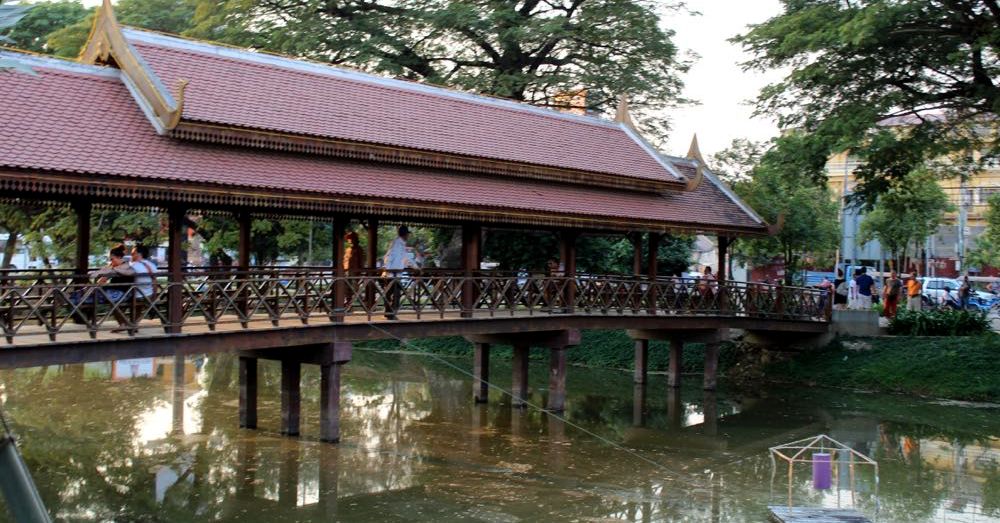 Bridge over the river Siem Reap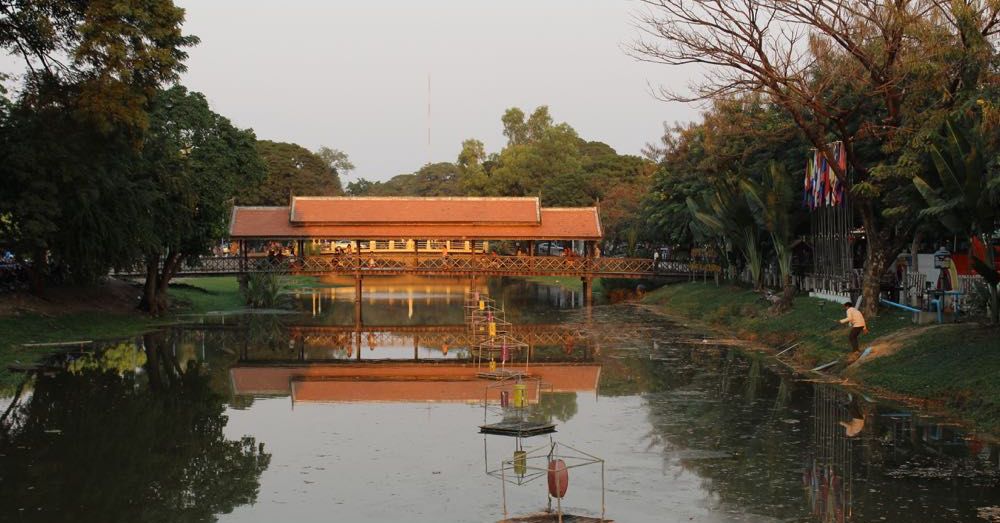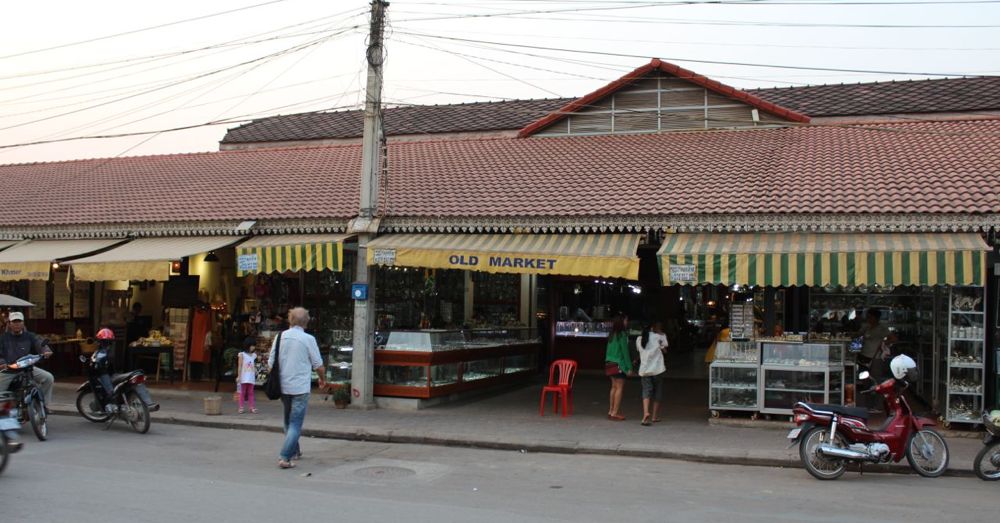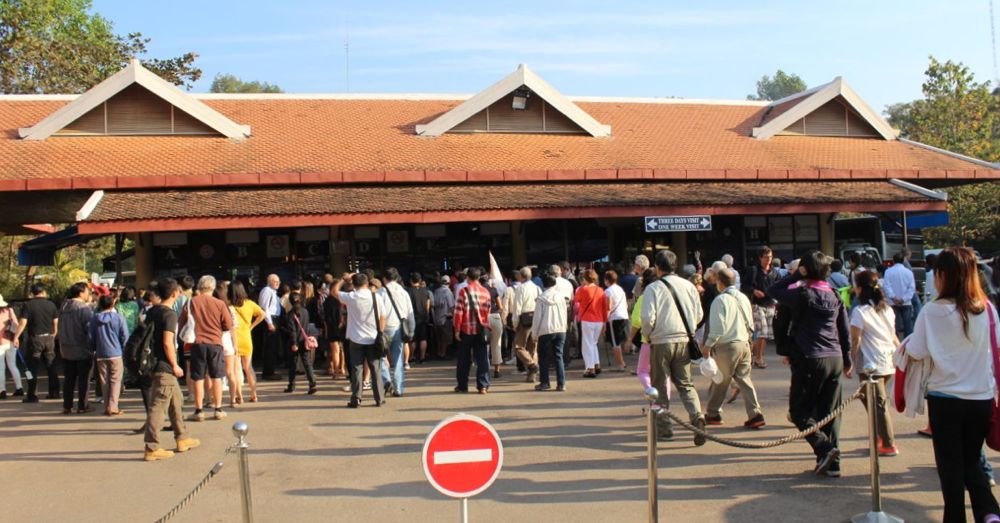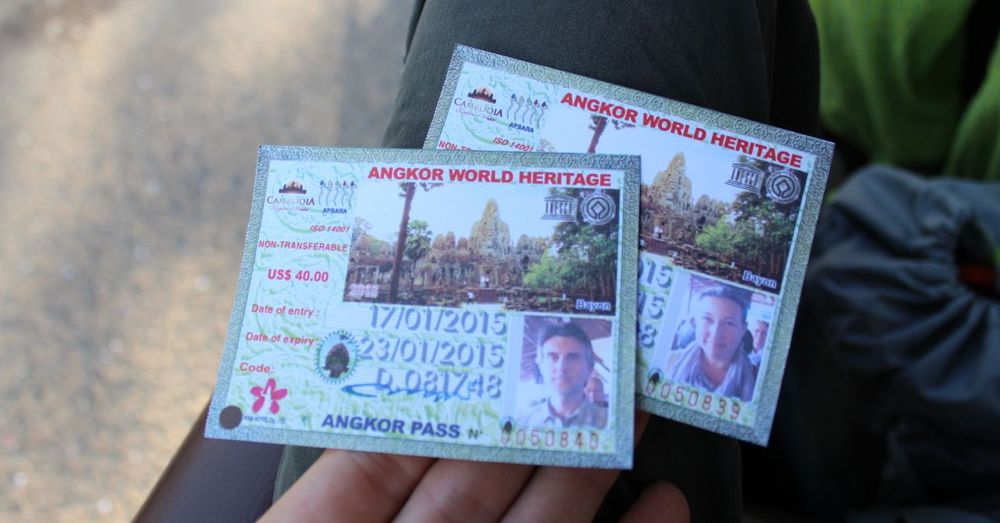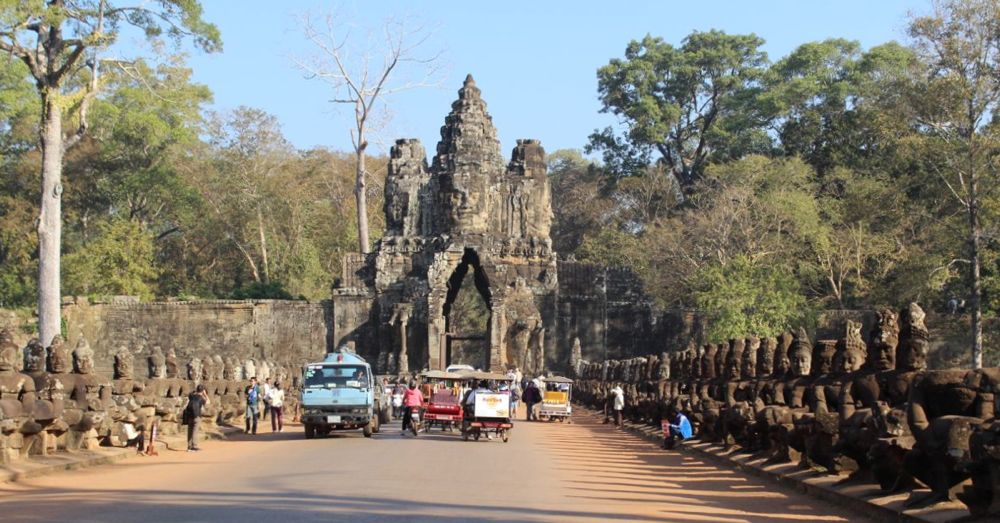 South Gate (into Angkor Thom)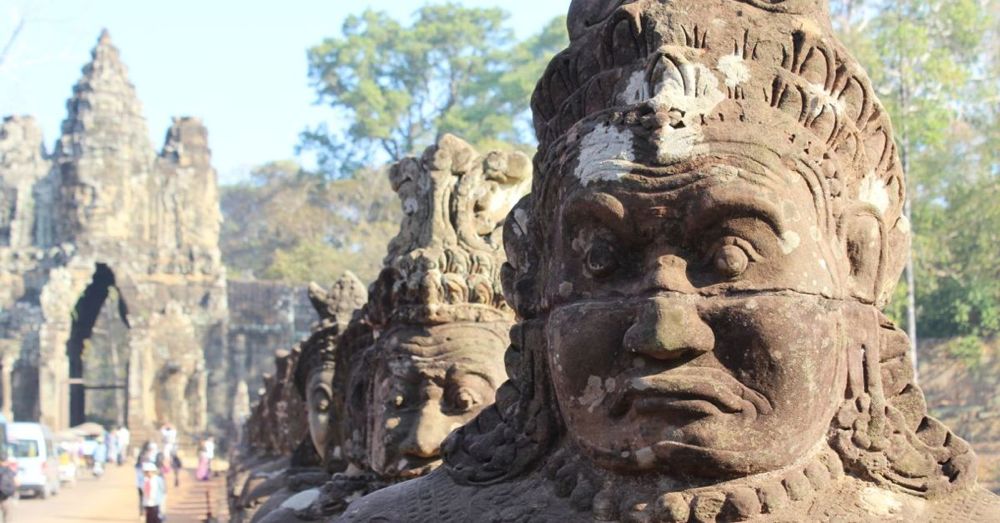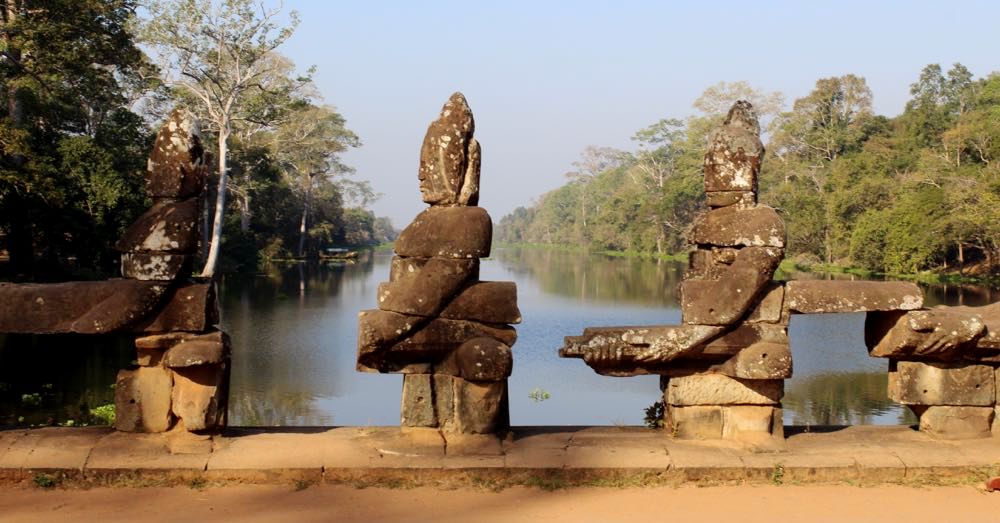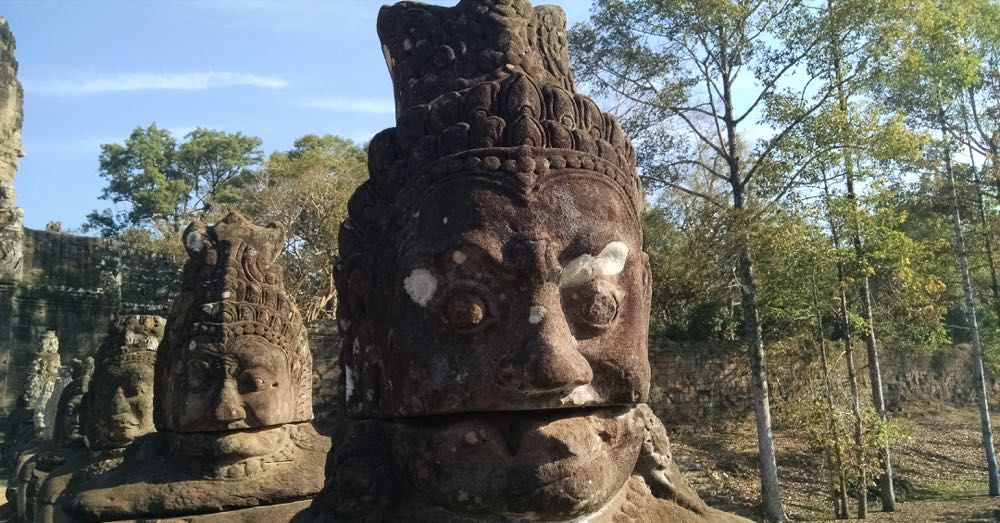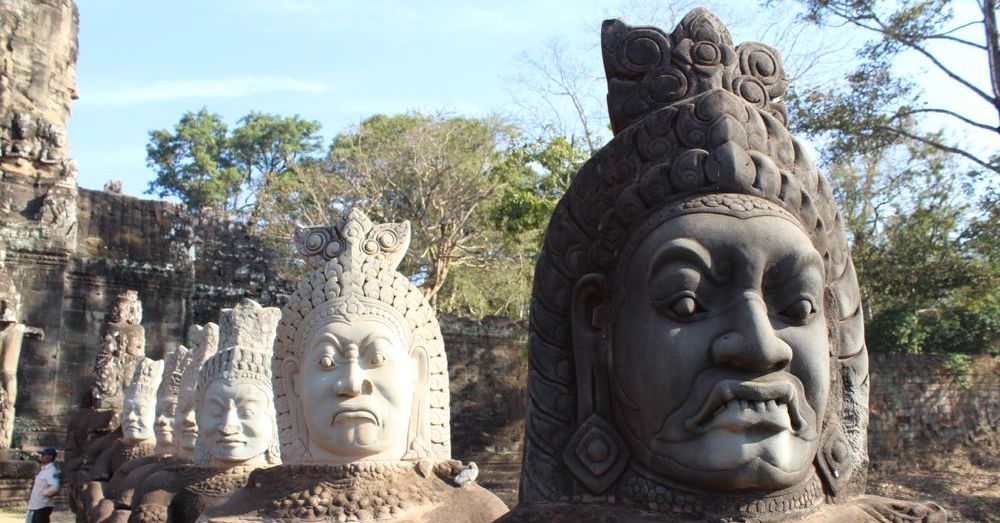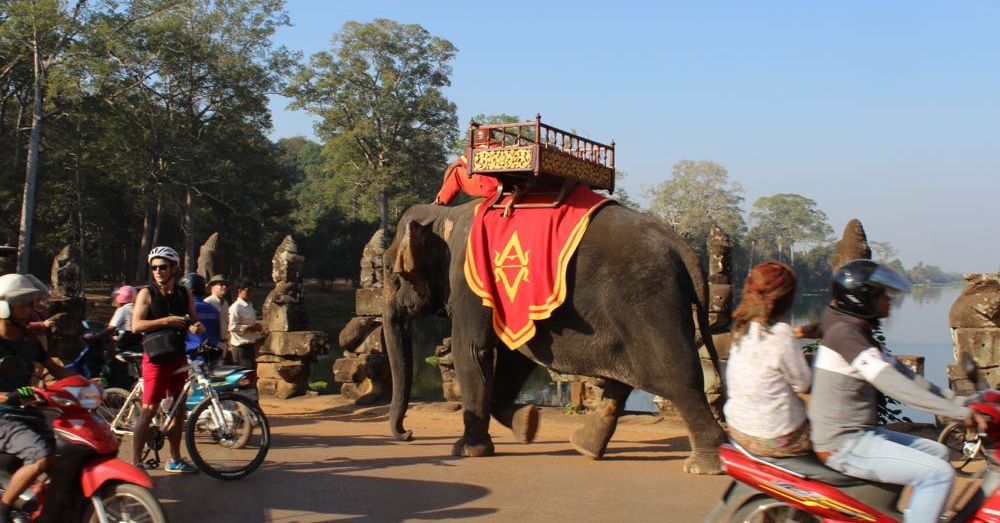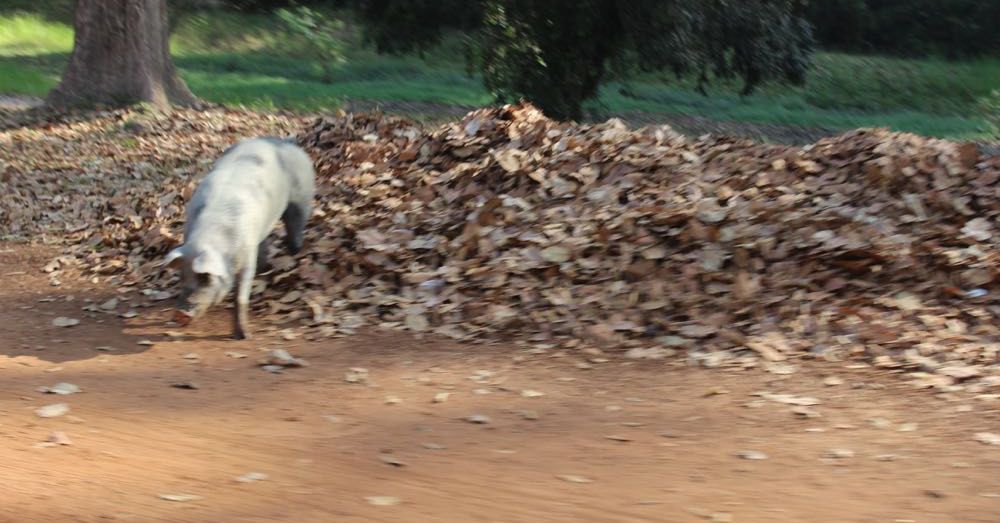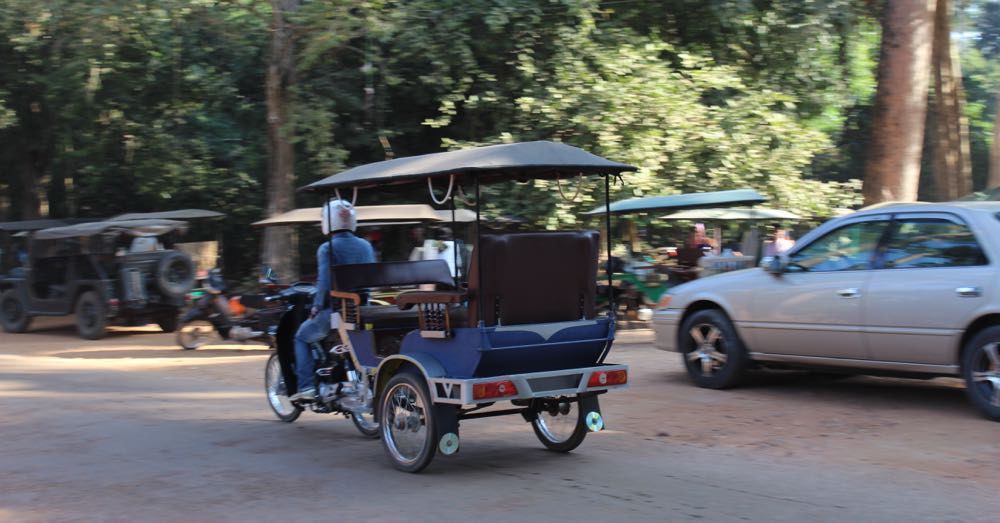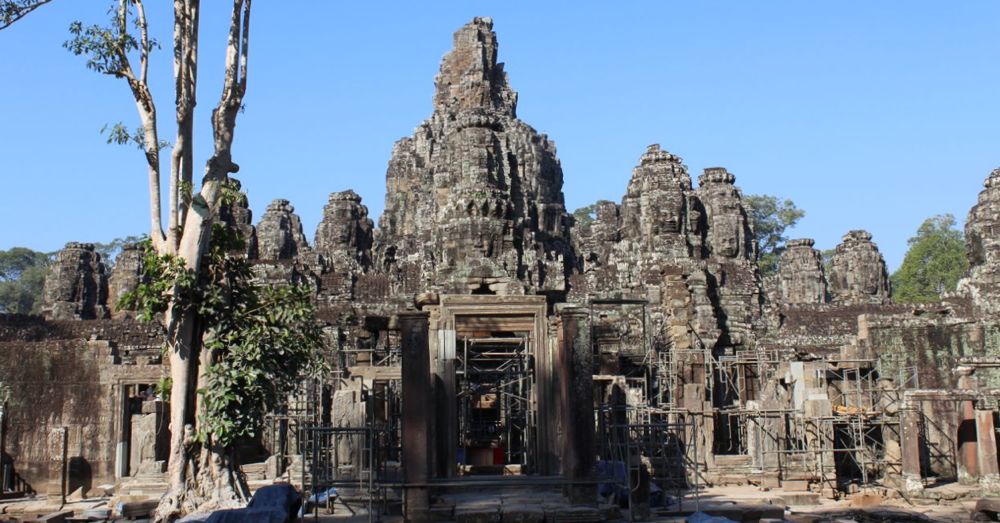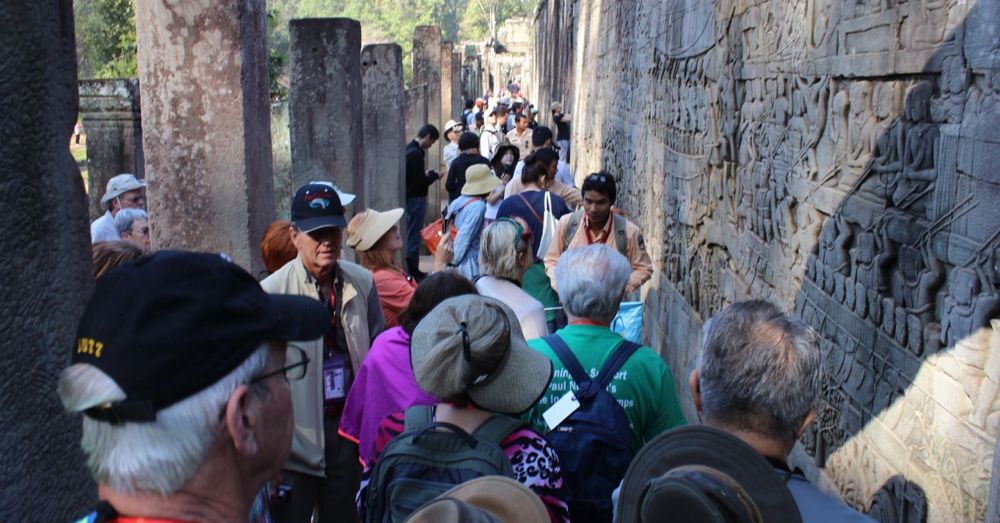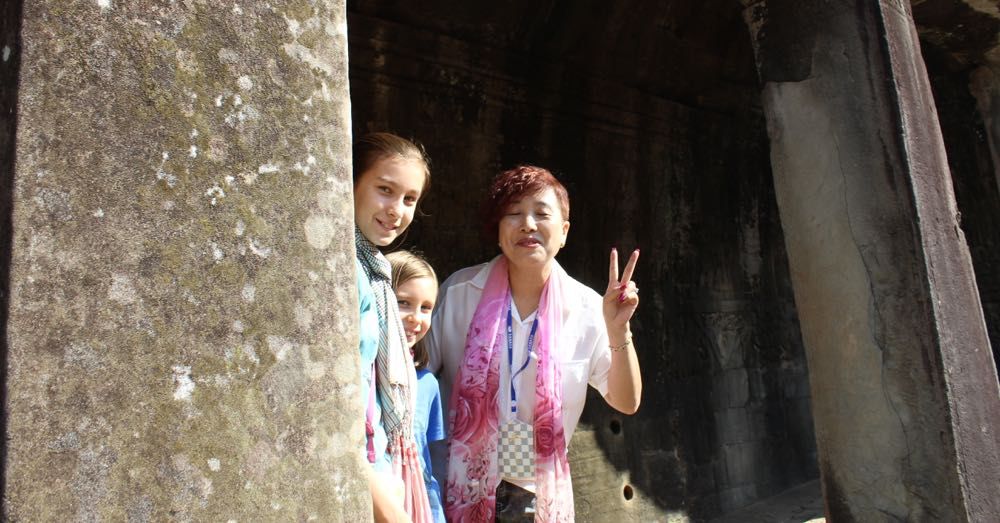 Girls with a stranger.
Even in Cambodia, the Asian people loved to pose with the girls.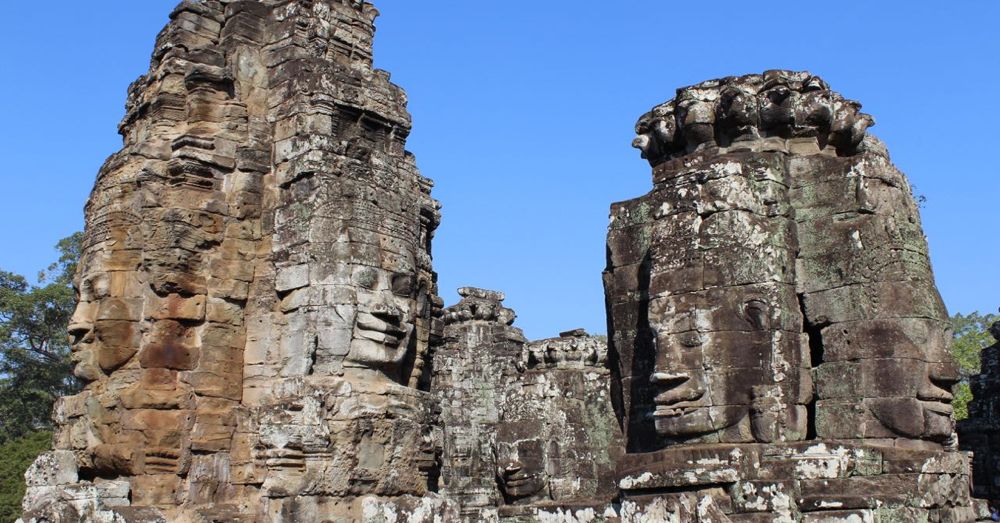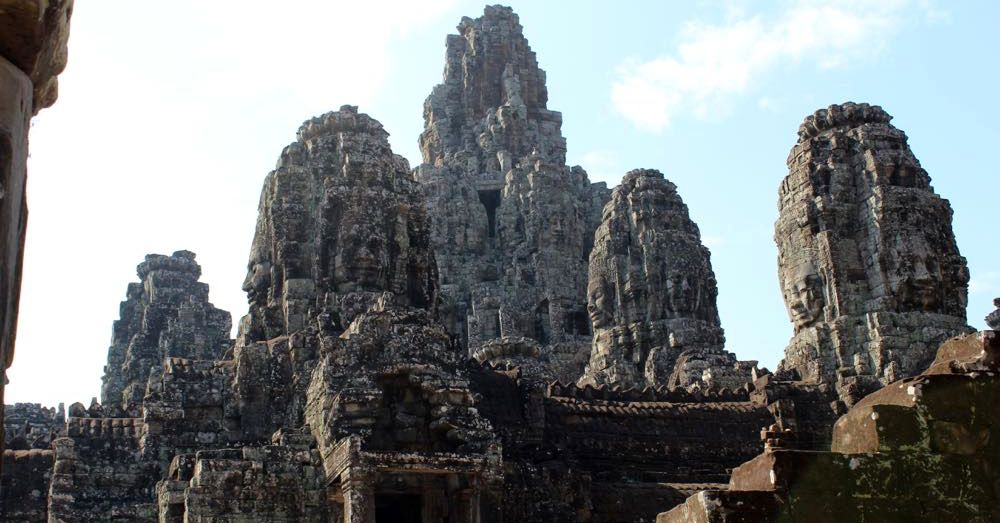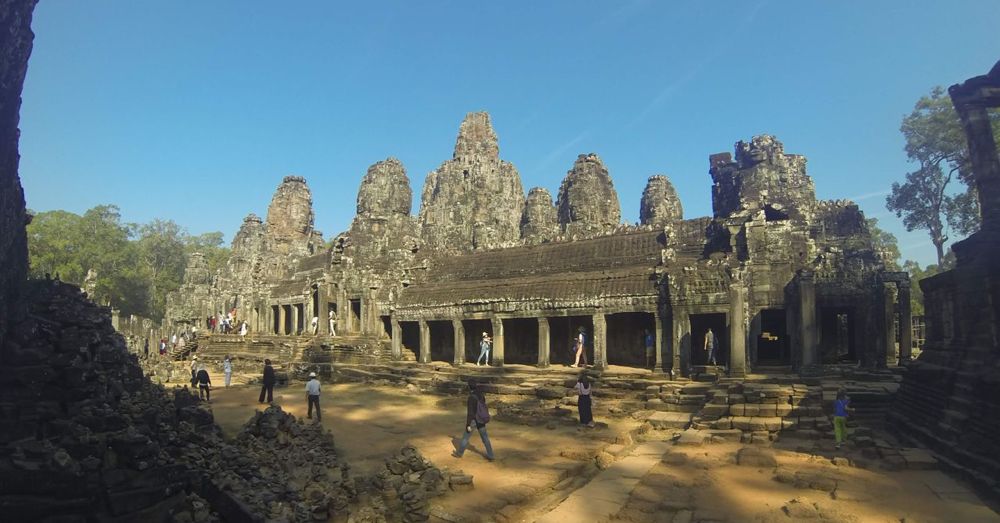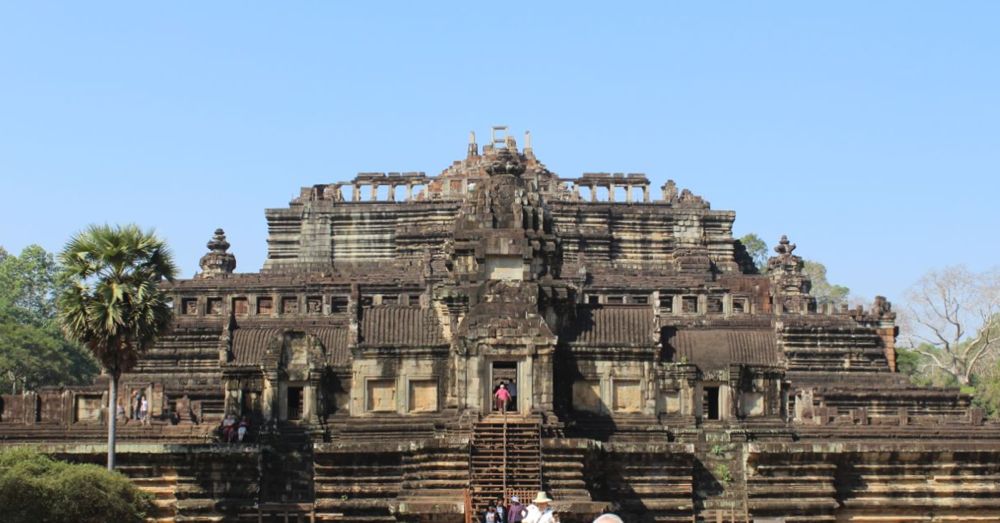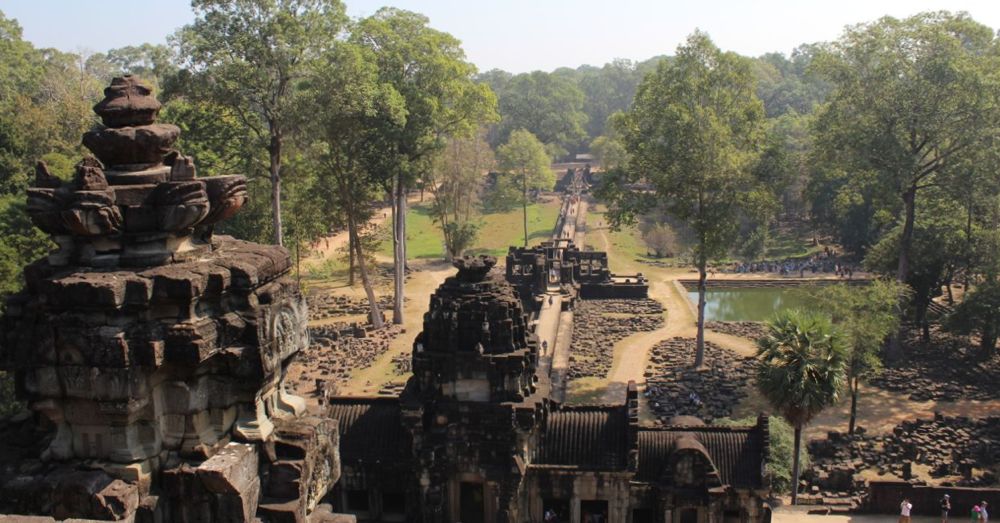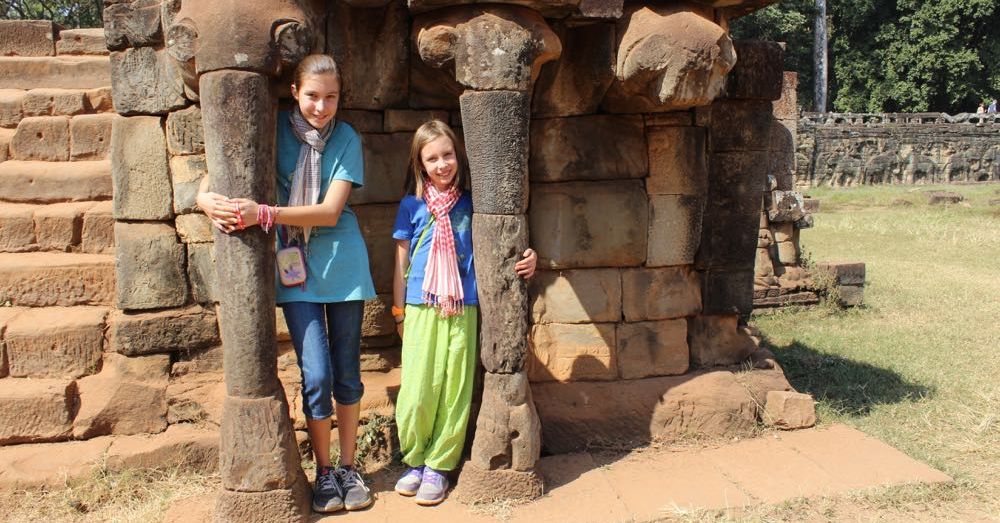 Terrace of the Leper King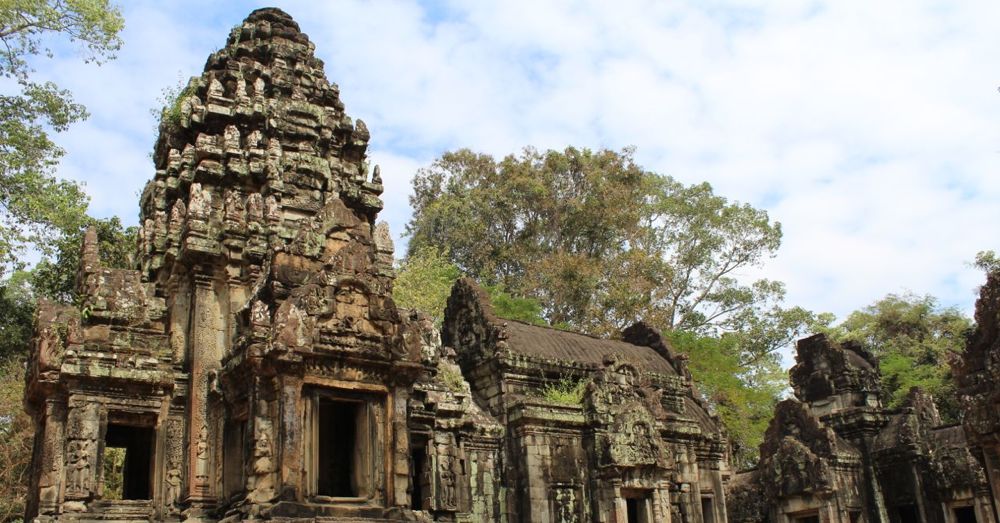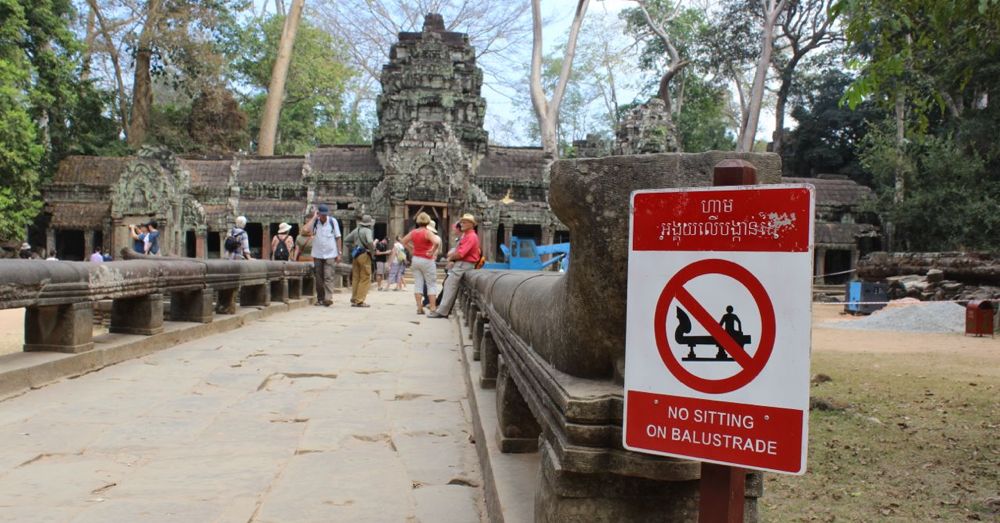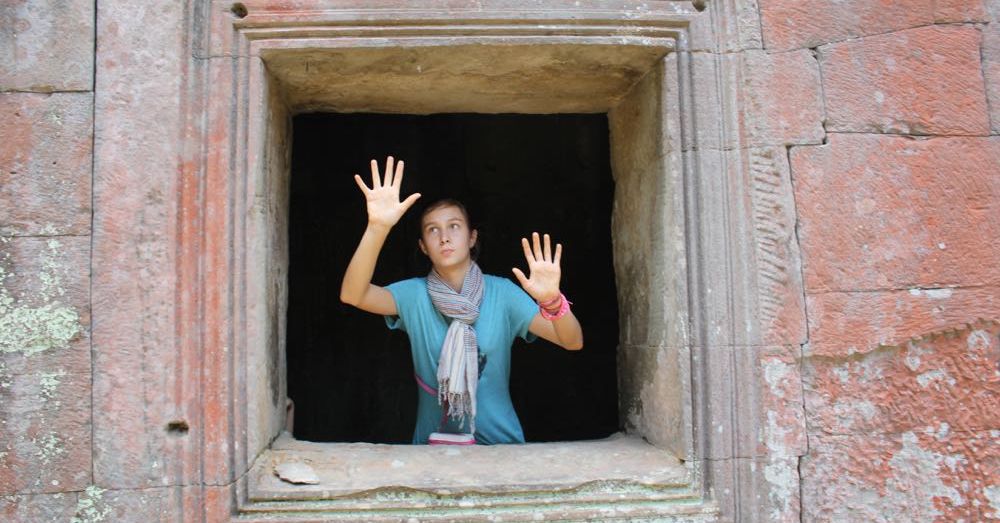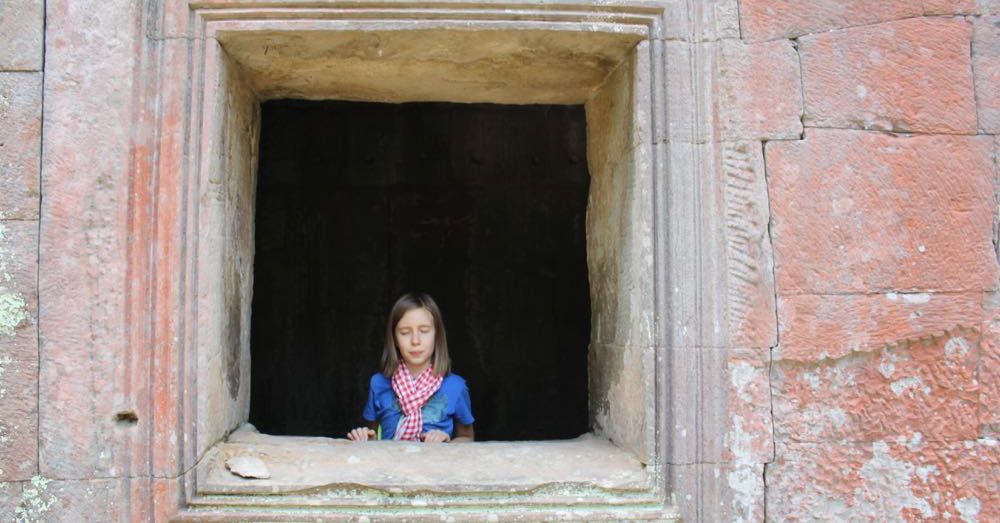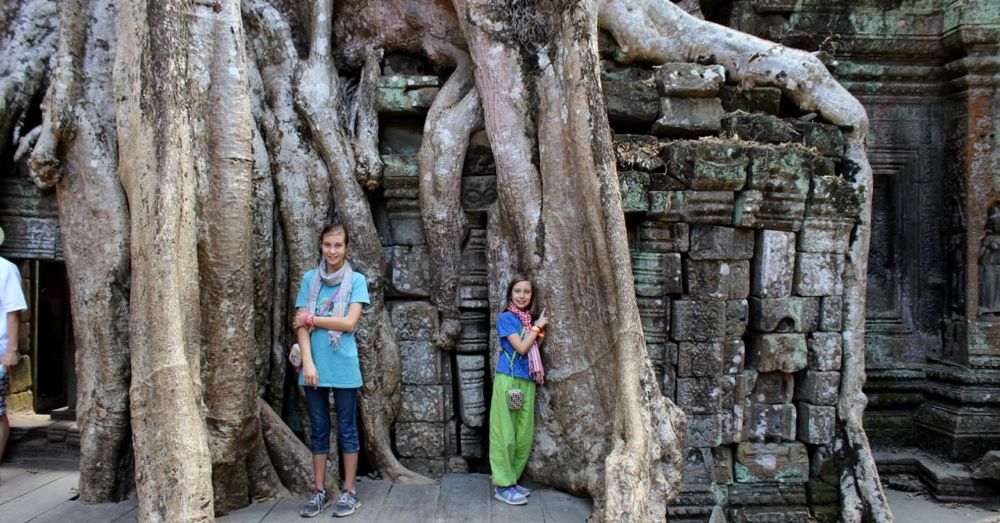 Girls among the roots in Ta Prohm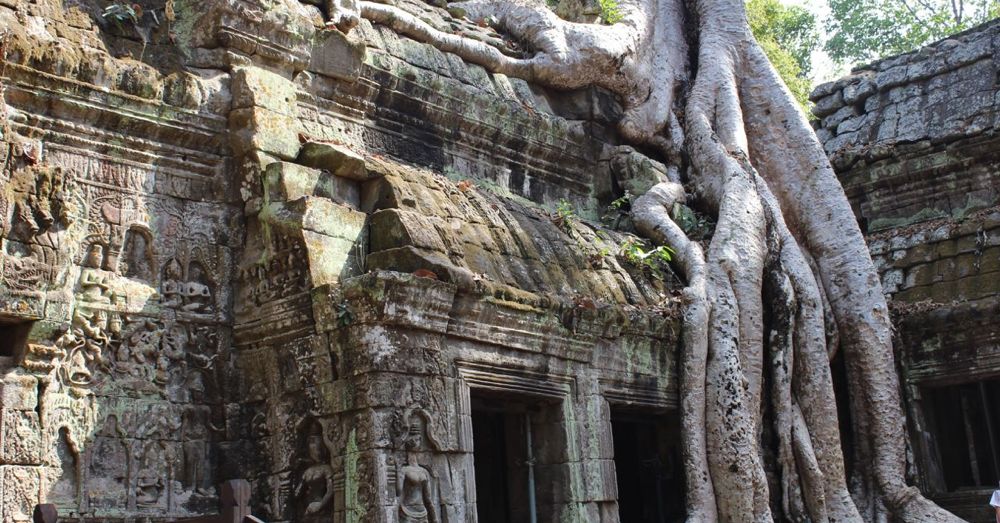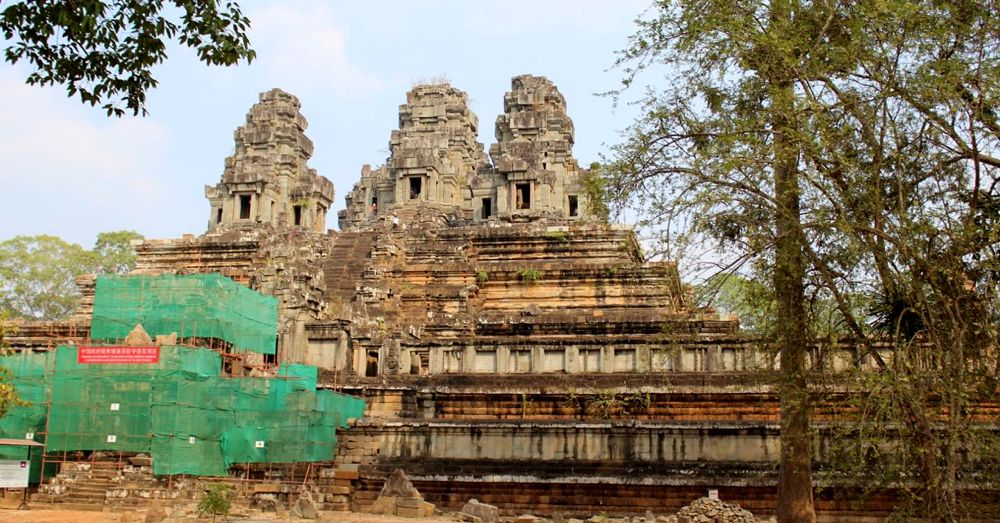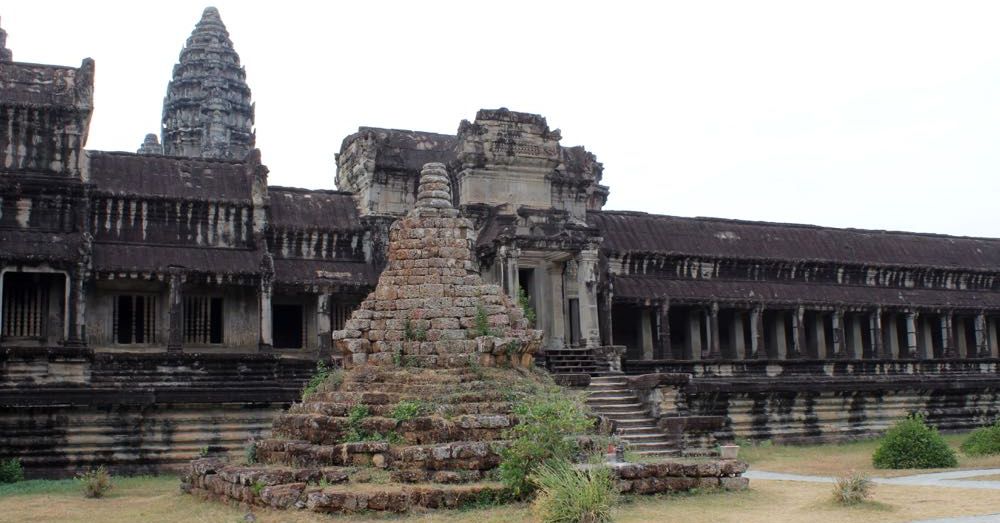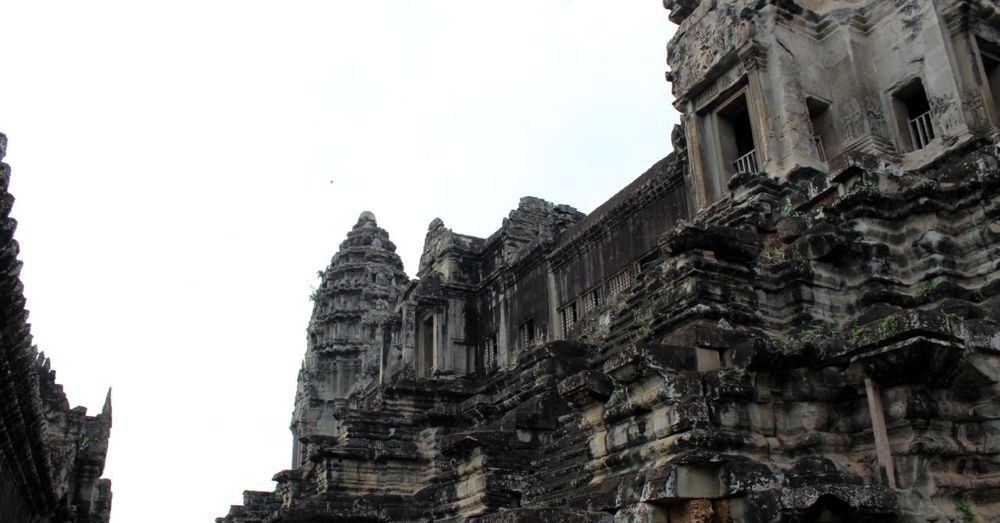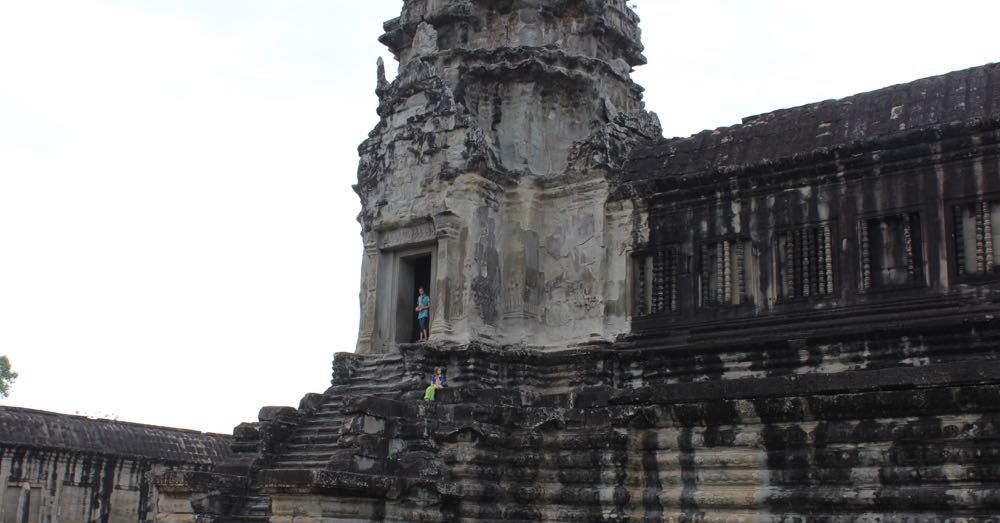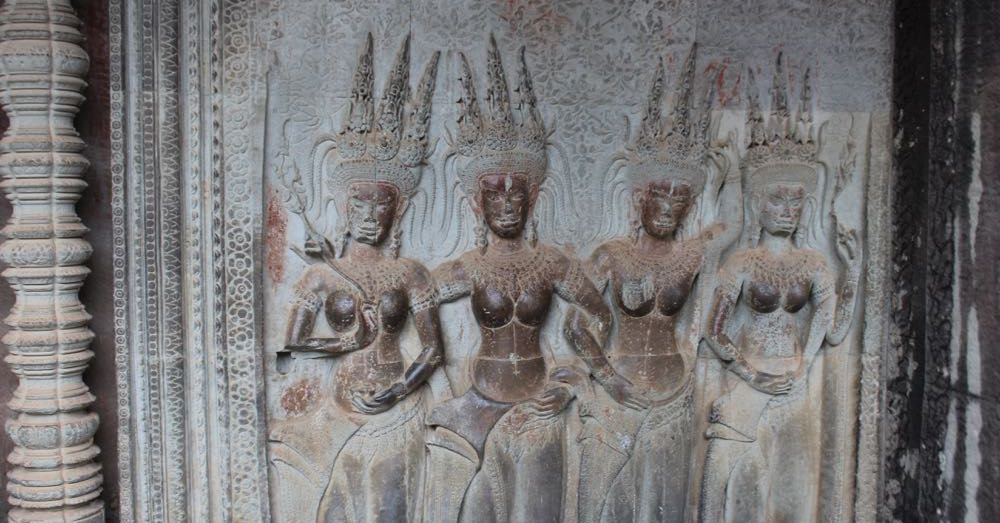 Wall Carvings at Angkor Wat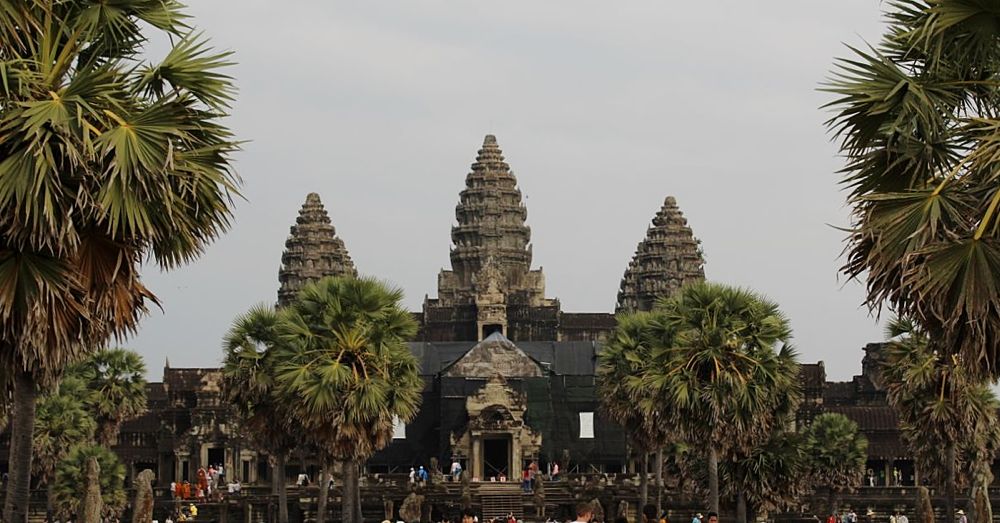 Angkor Wat from the front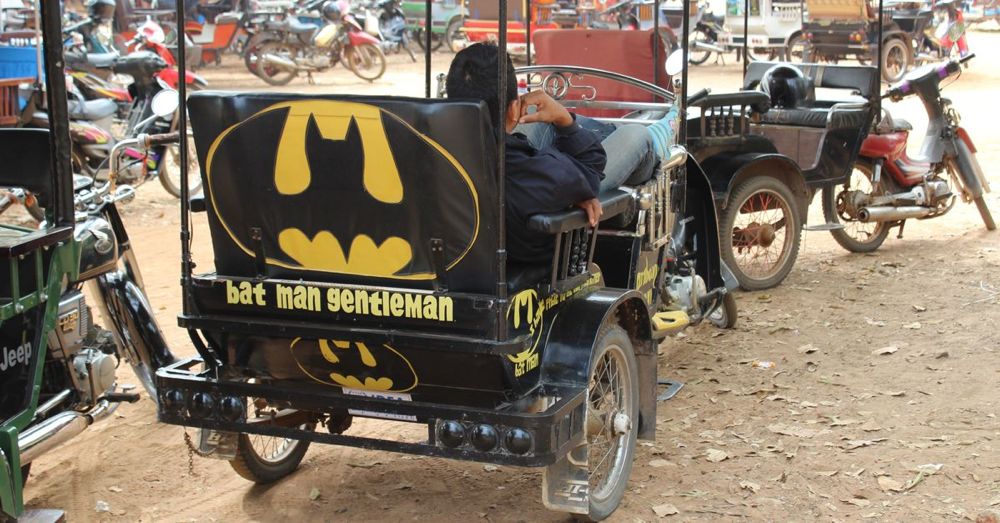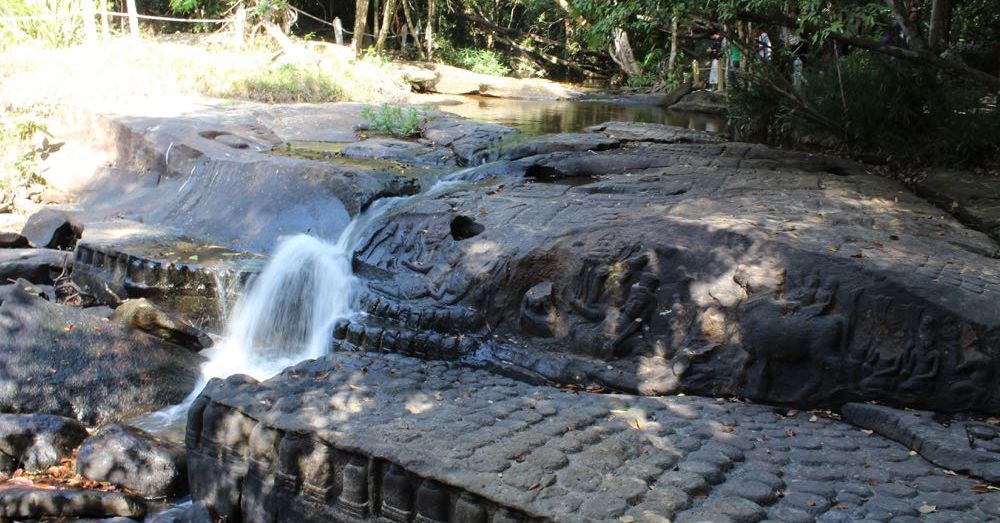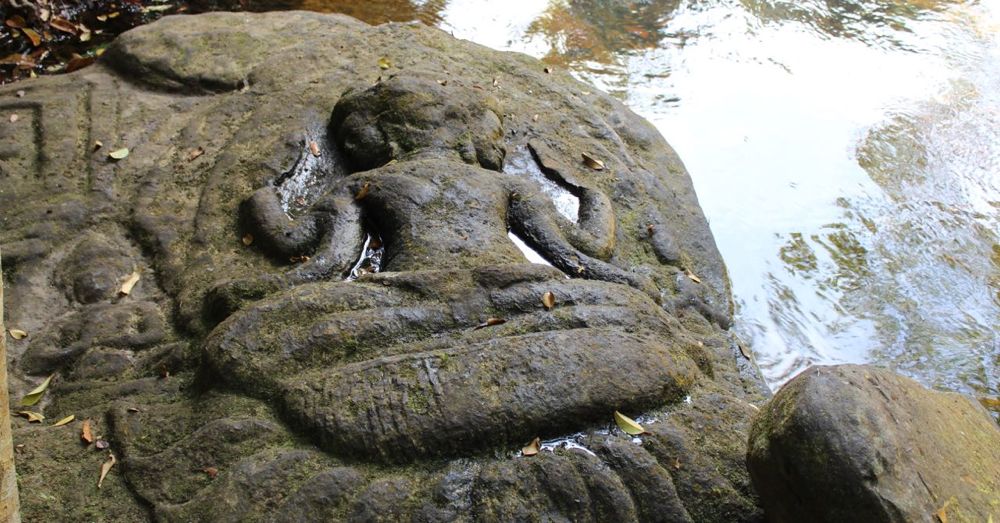 Riverside Carving of Brahma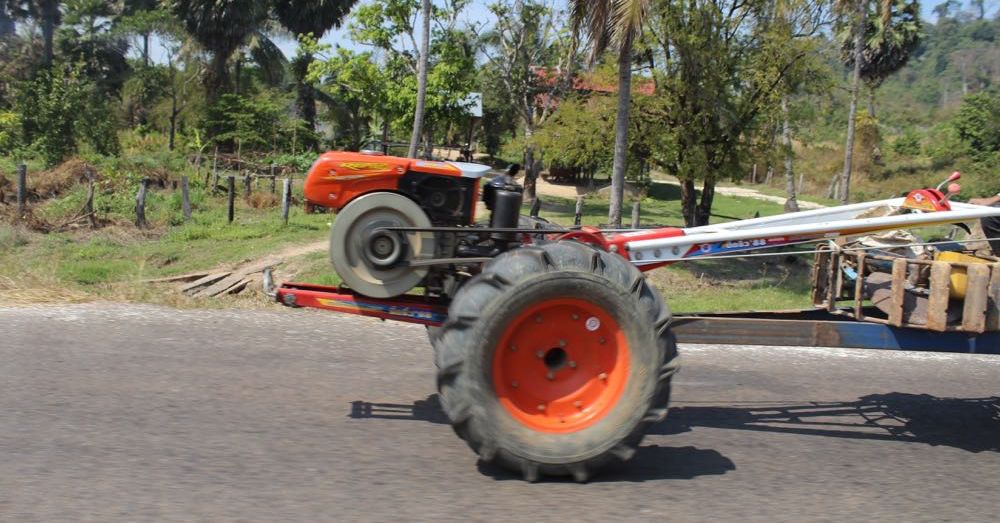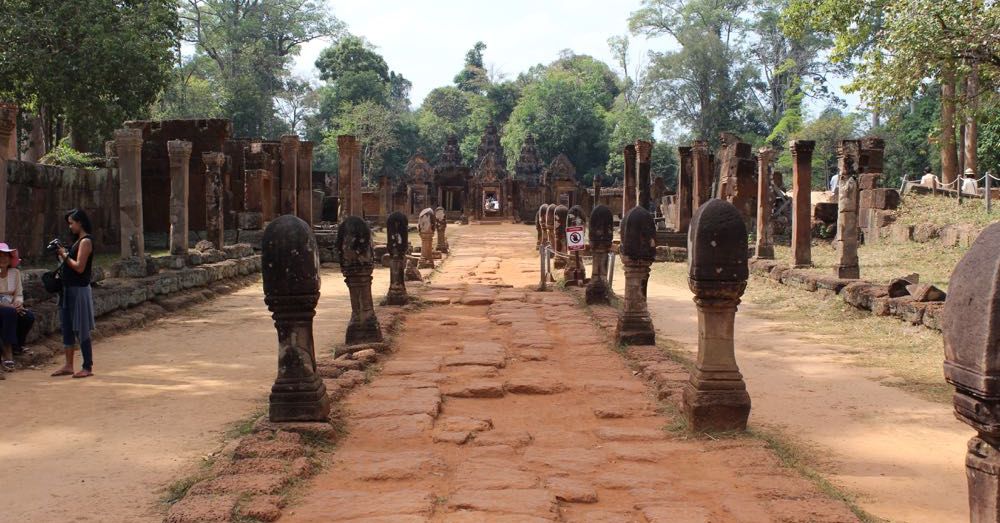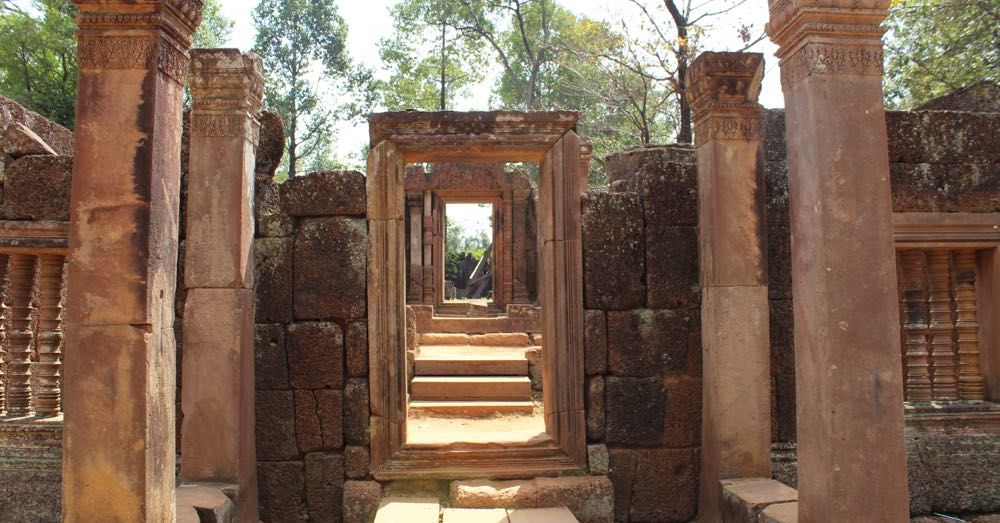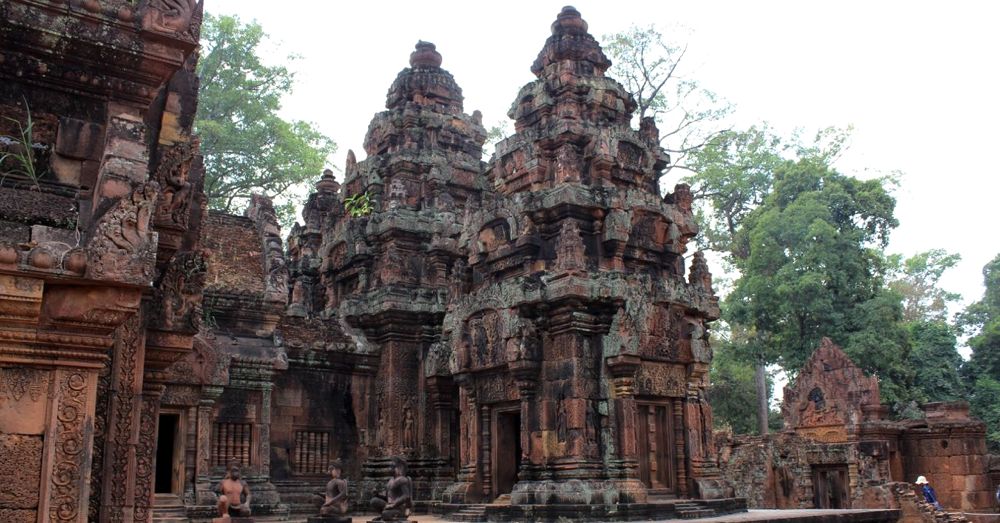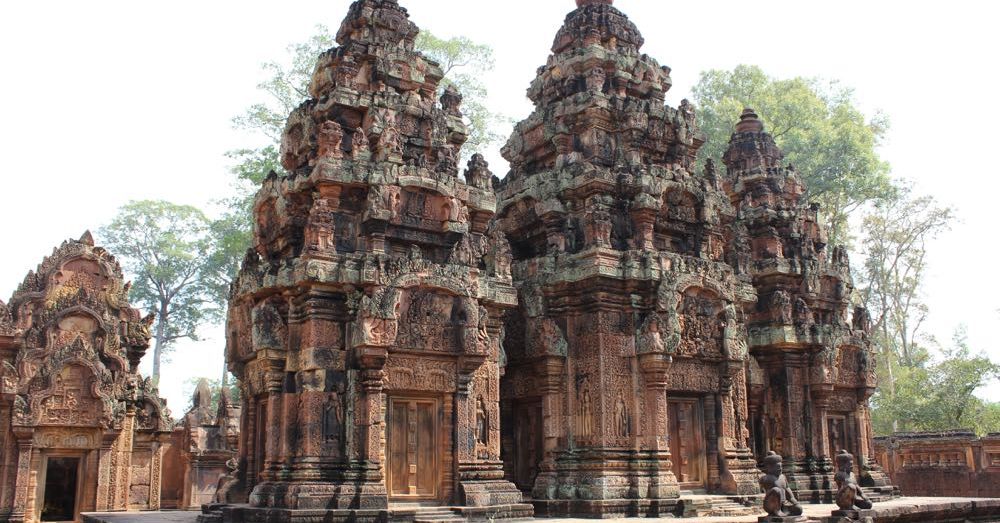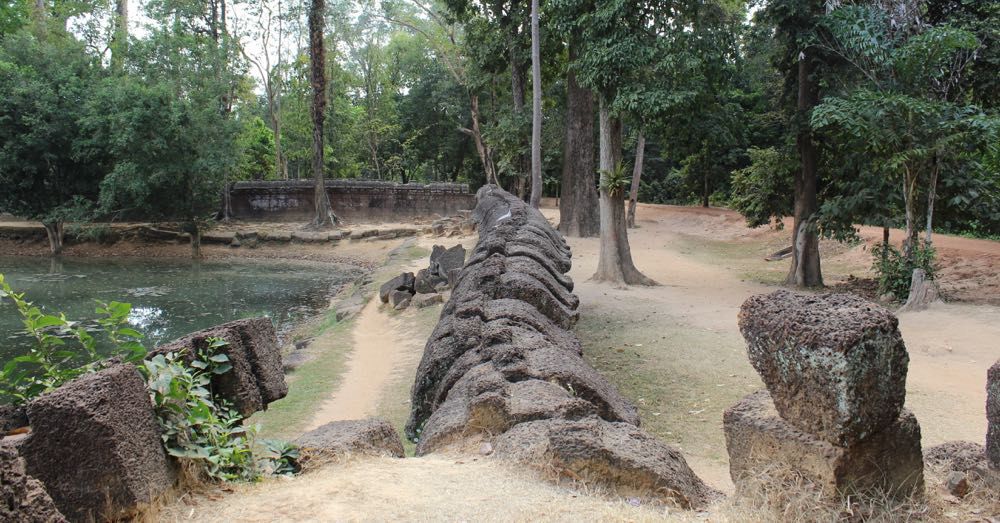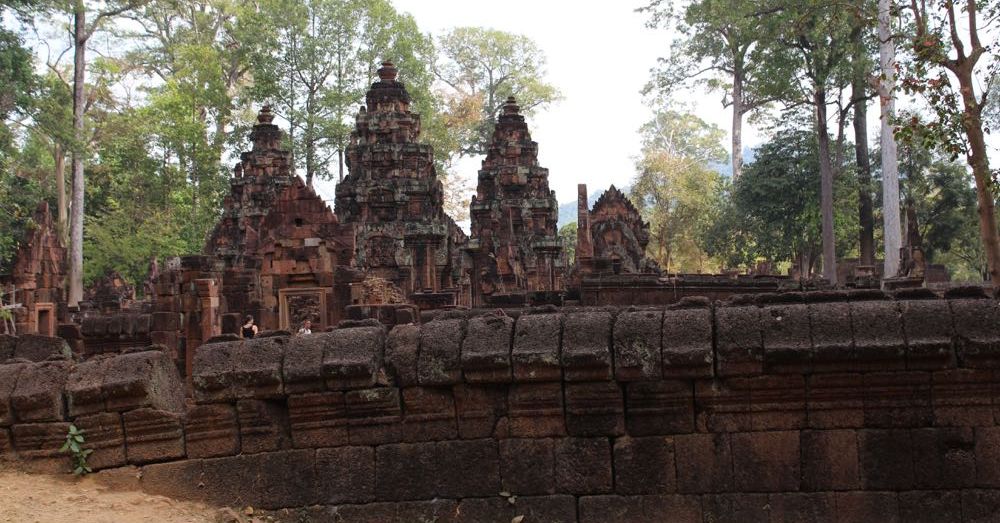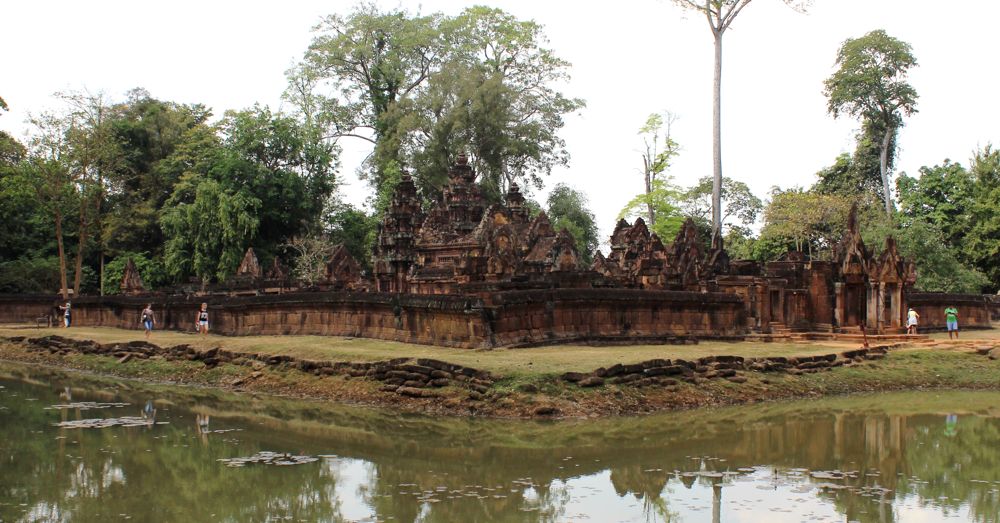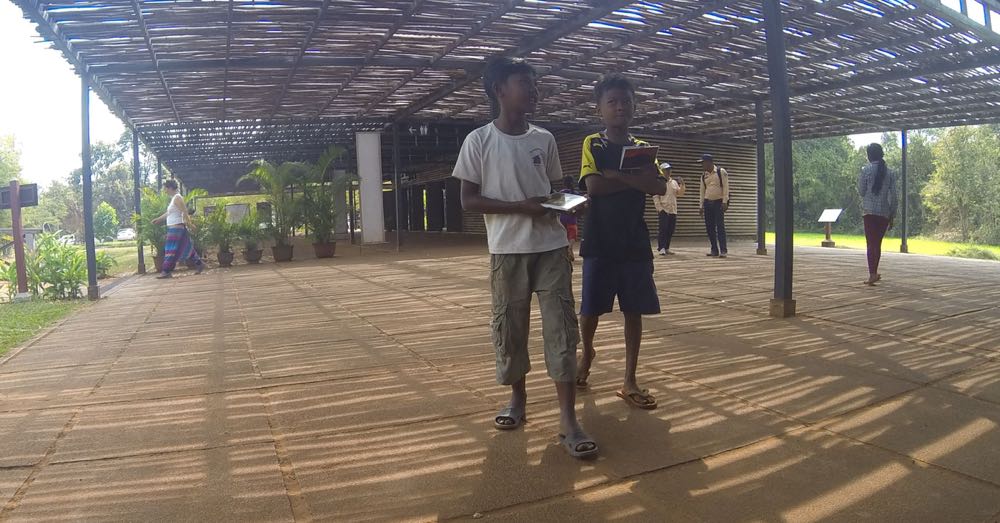 UNESCO Marker at Banteay Srei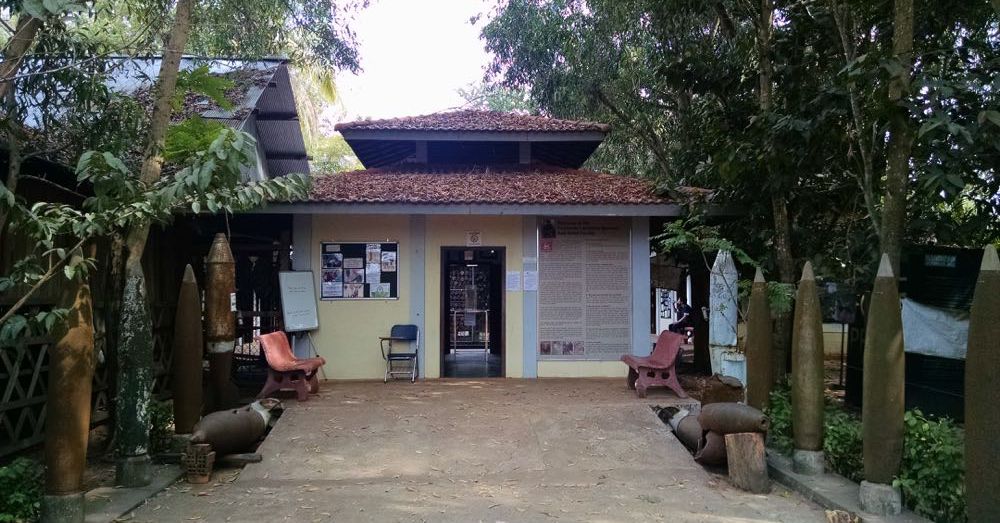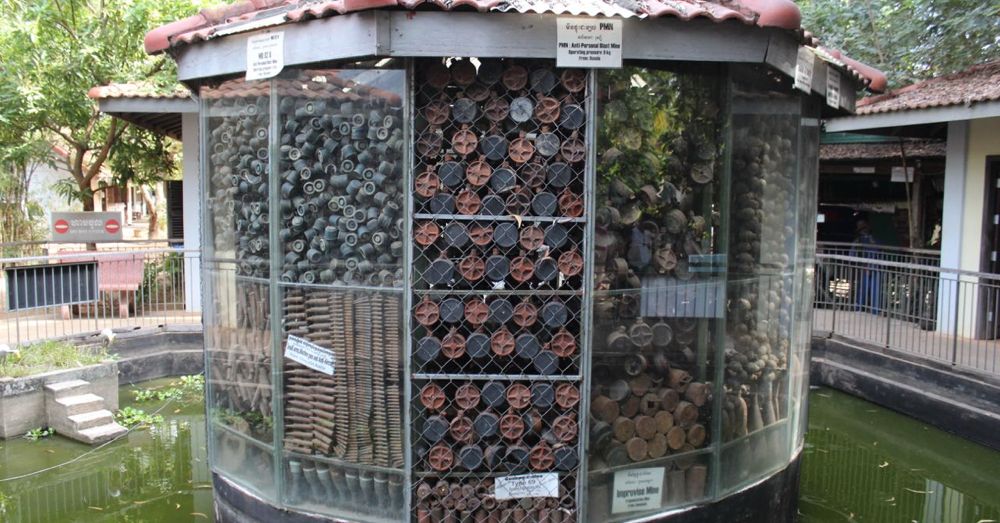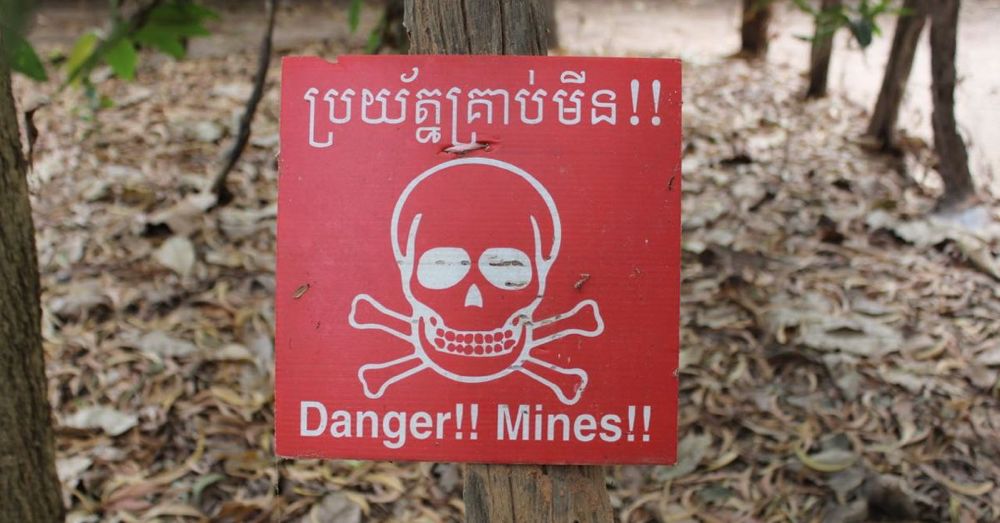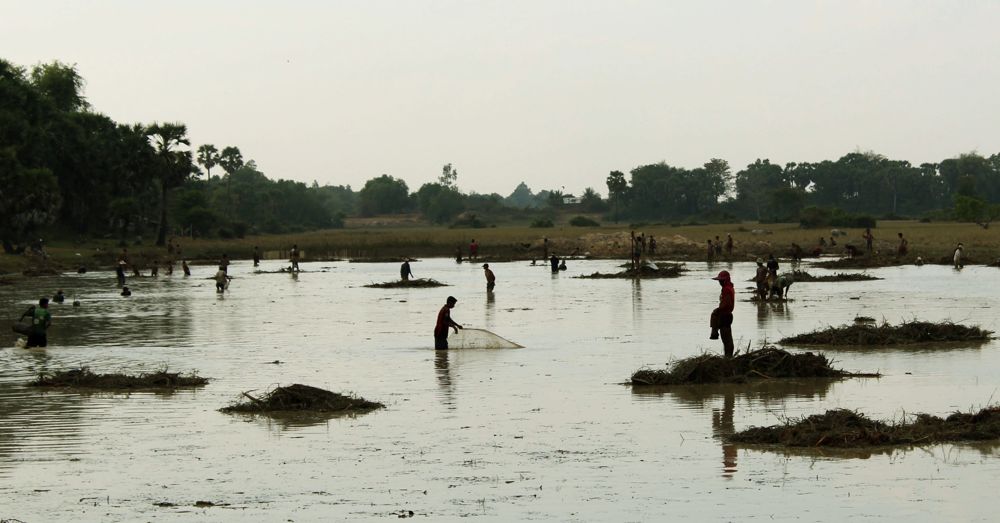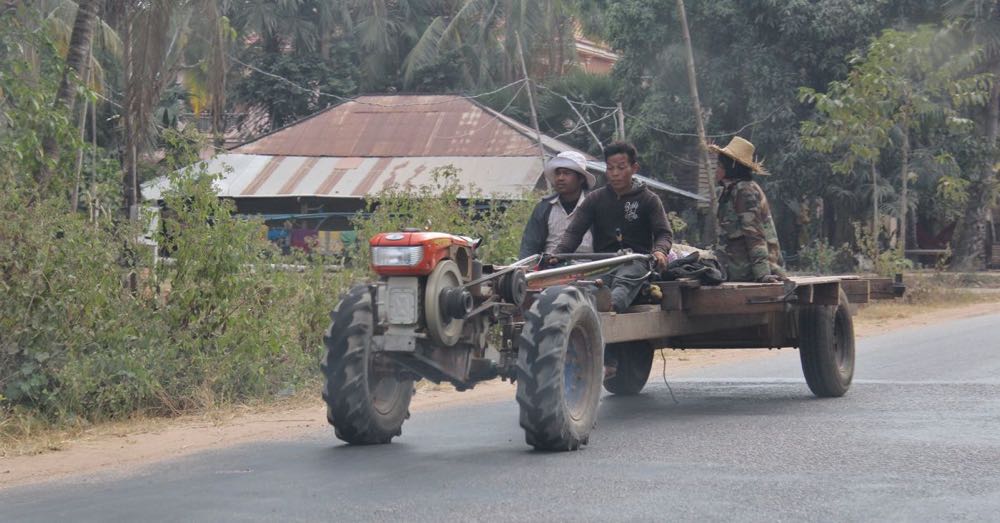 Two-Wheeled Tractor on the Road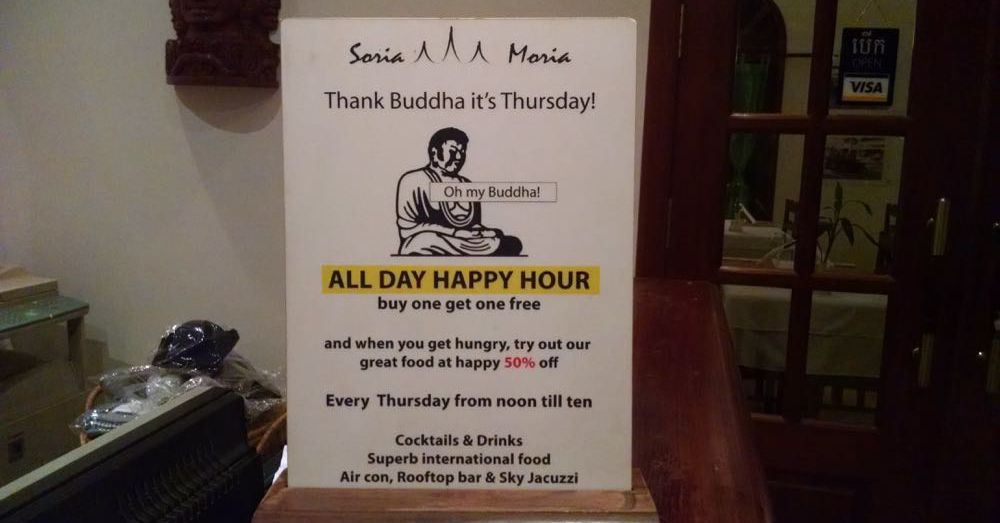 Thank Buddha It's Thursday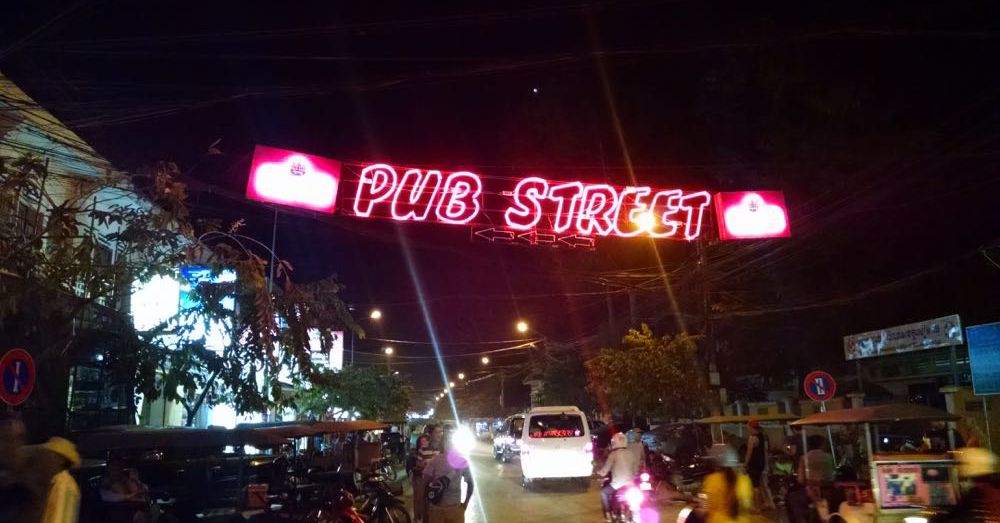 Come on down to Pub Street.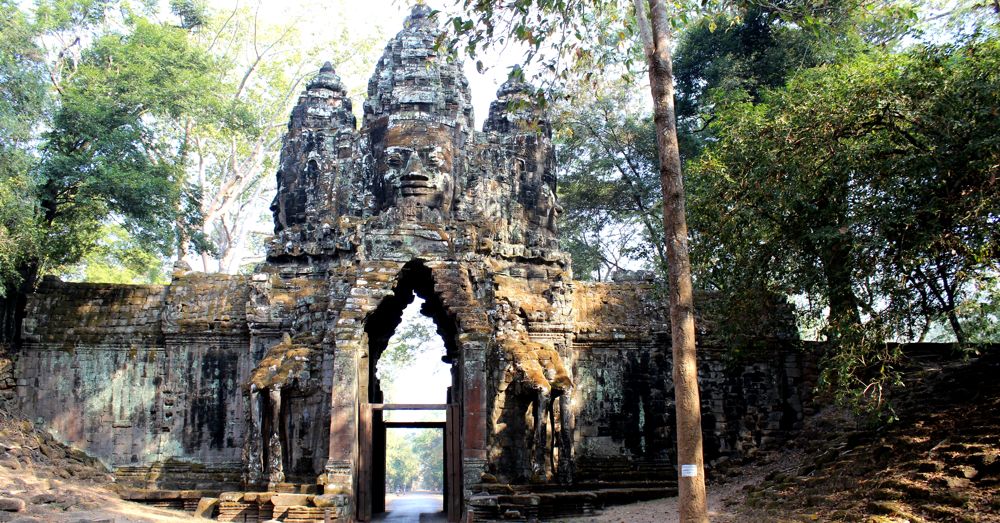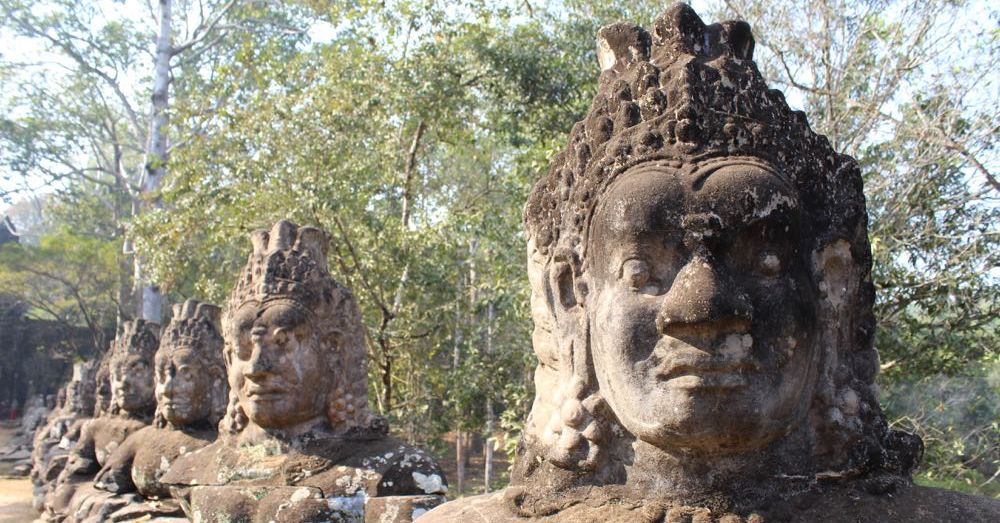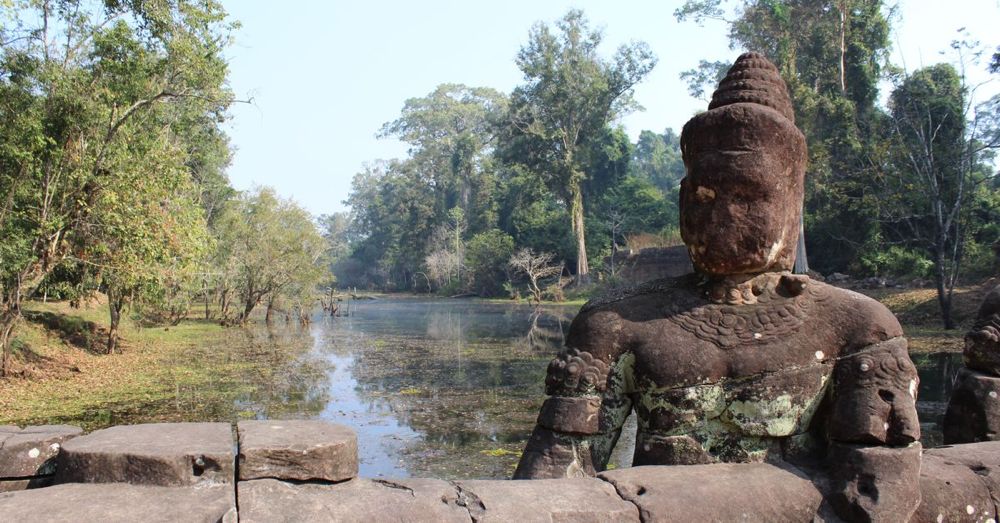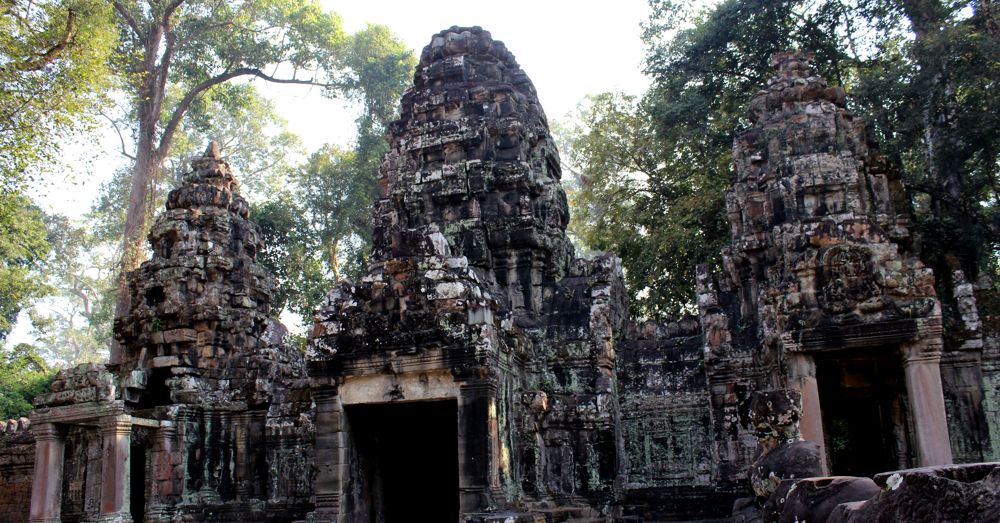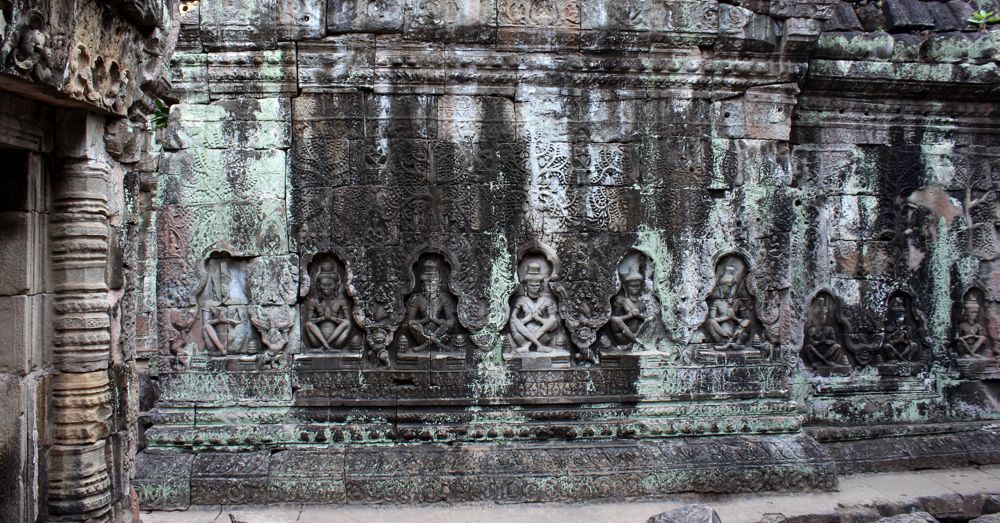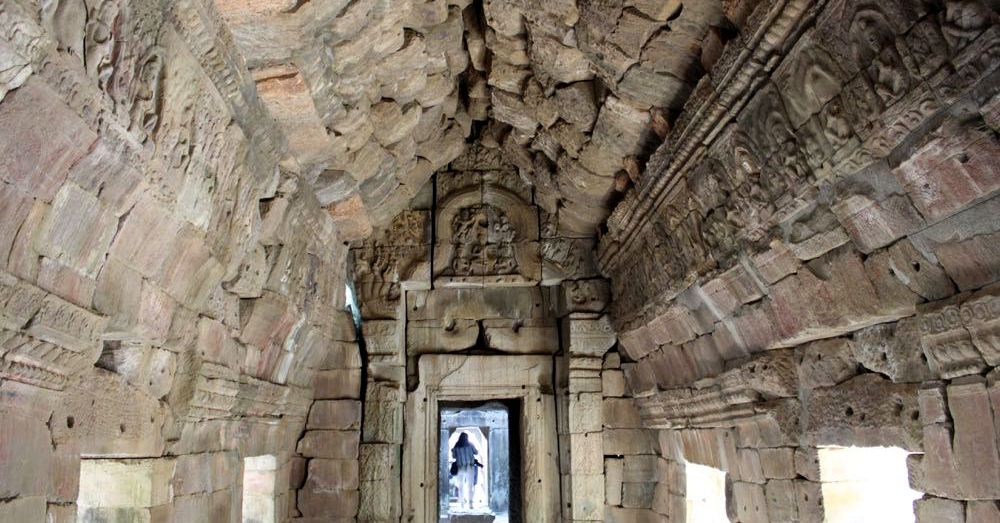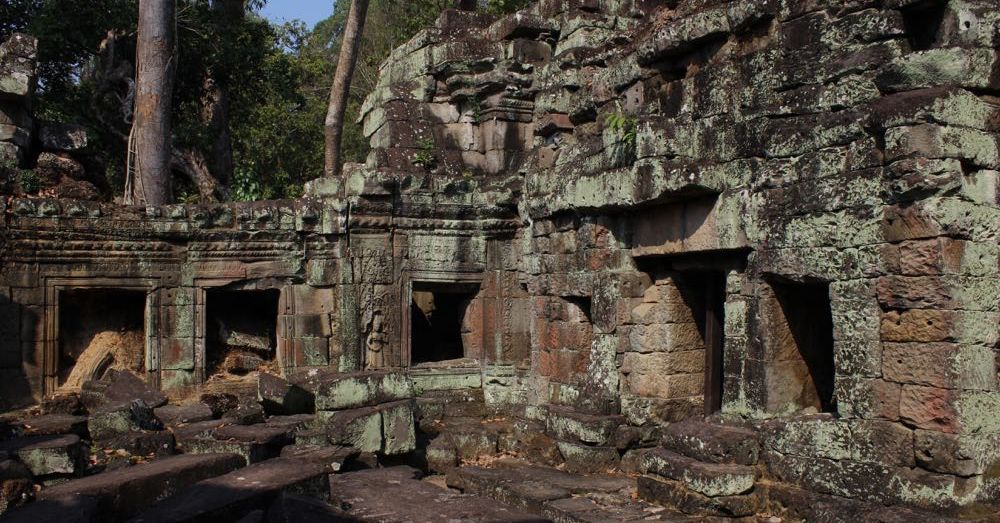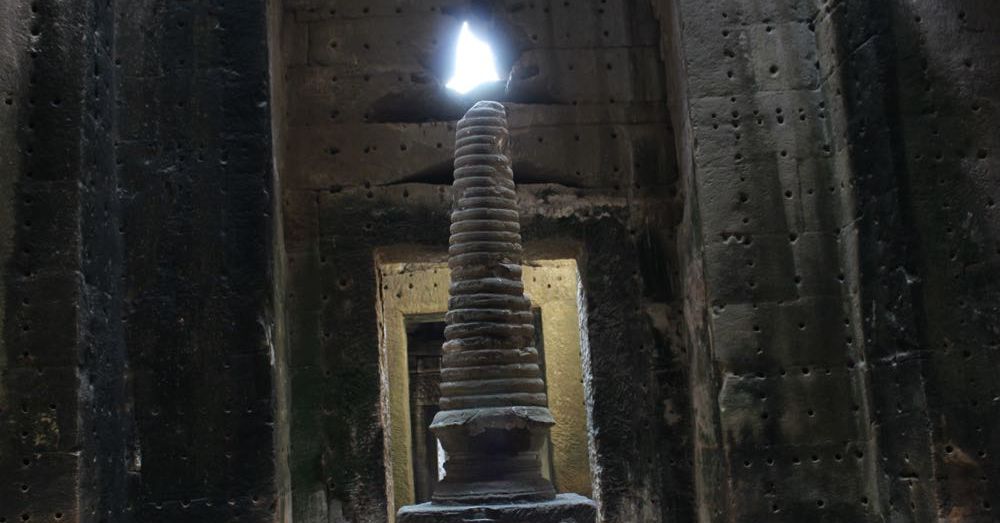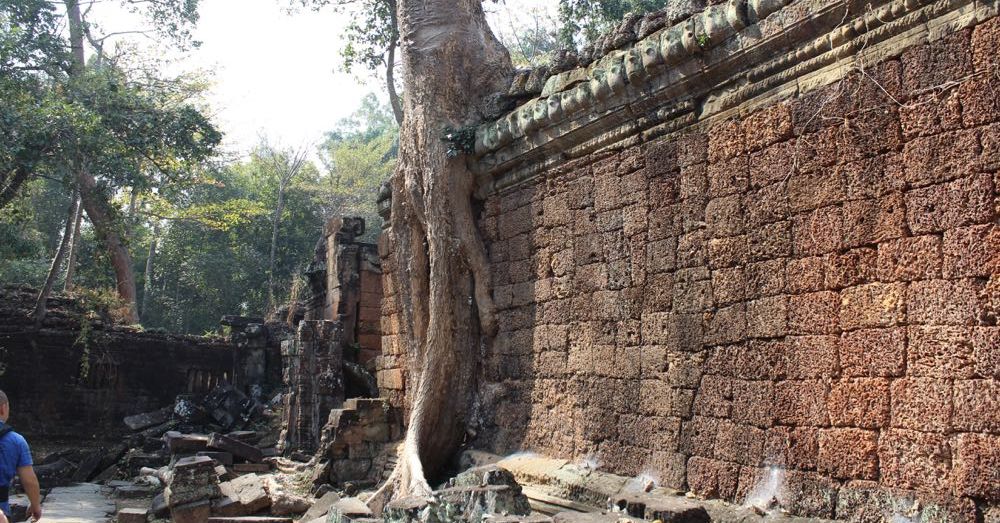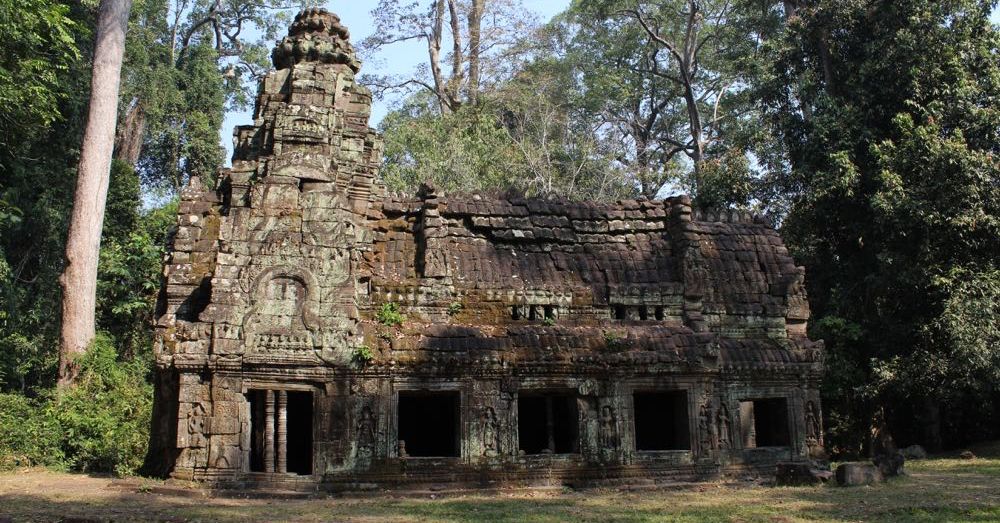 Small House Outside Preah Khan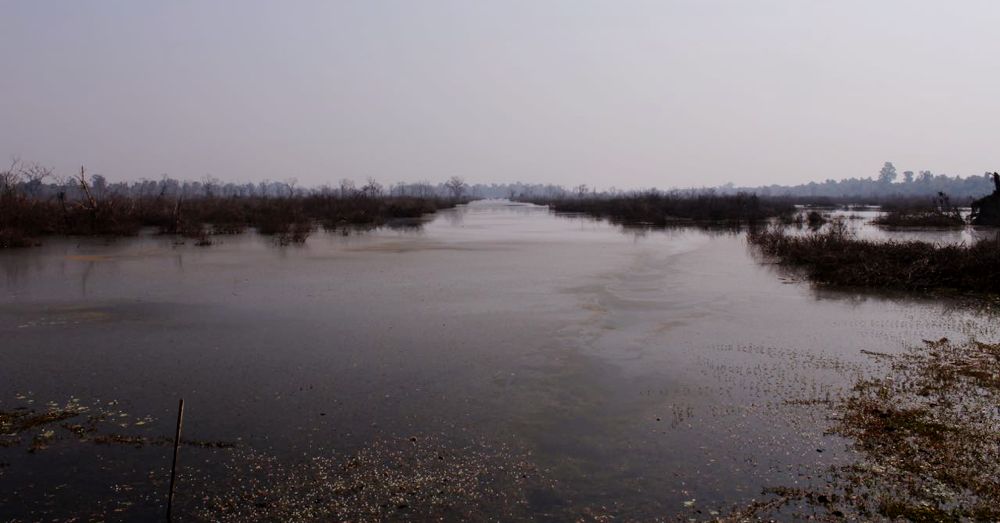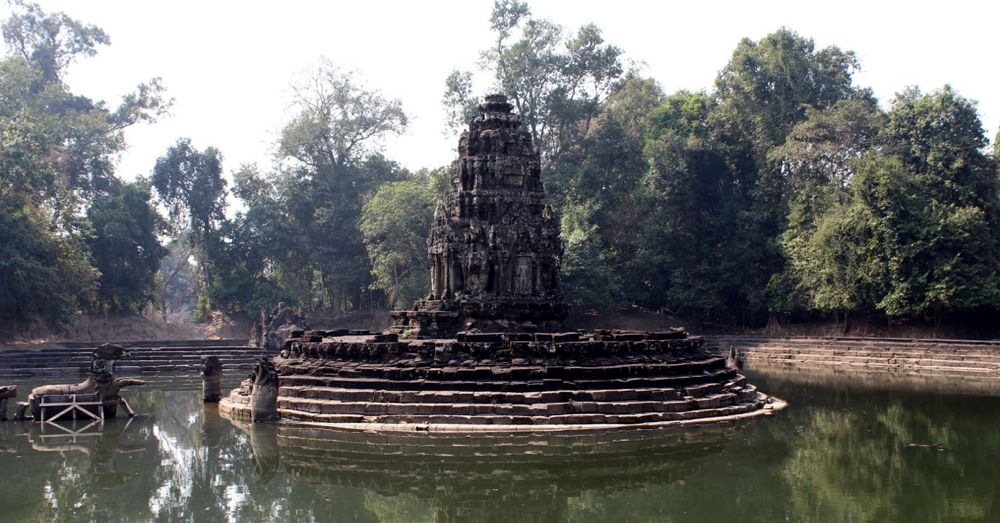 Bog outside Neak Pean
This is not solid ground.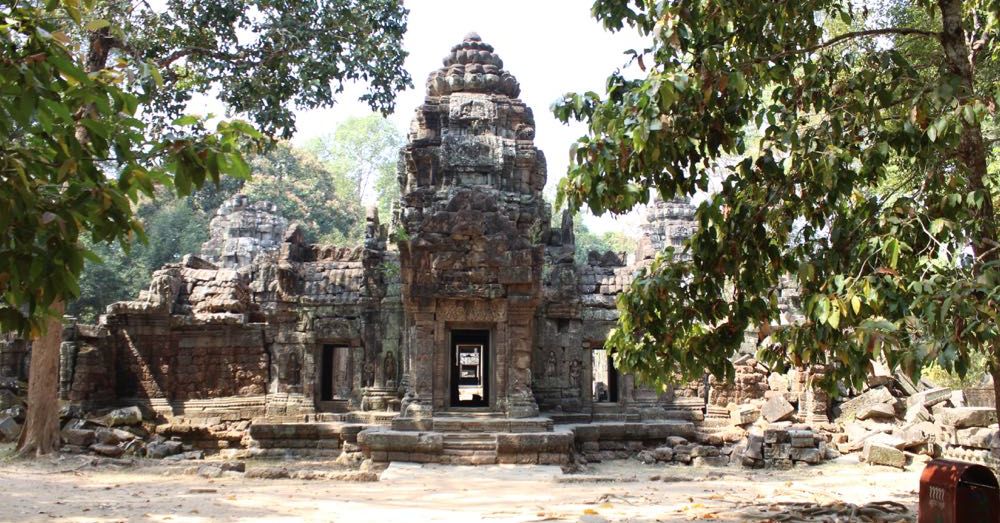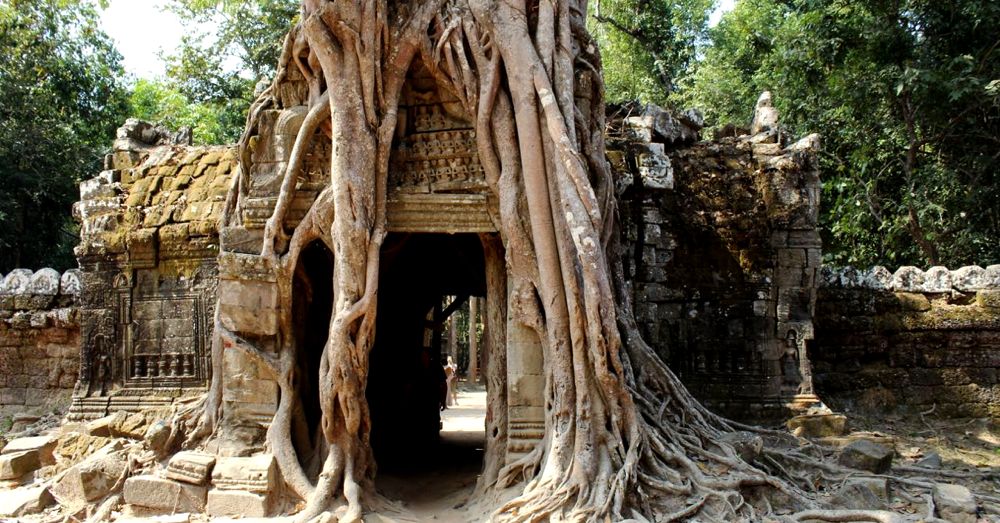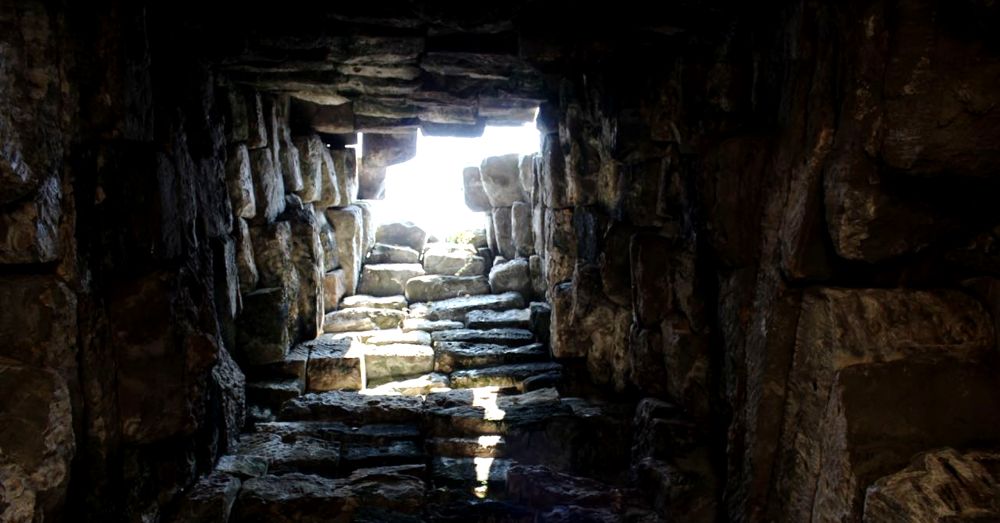 Shaft in the Ceiling, Ta Som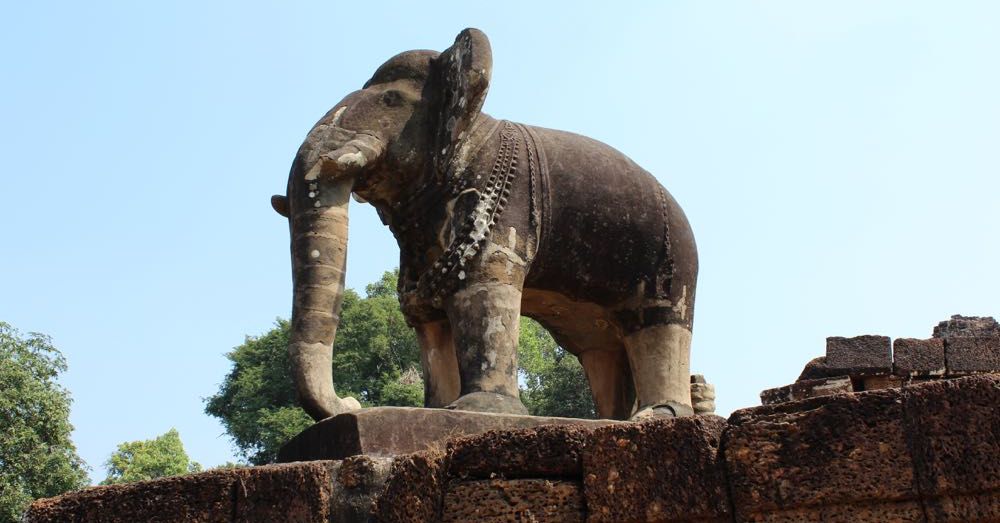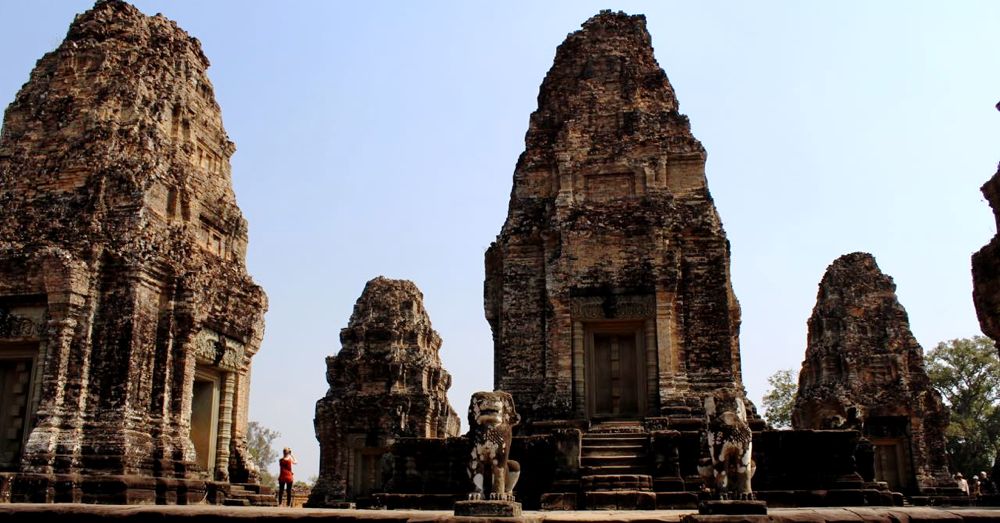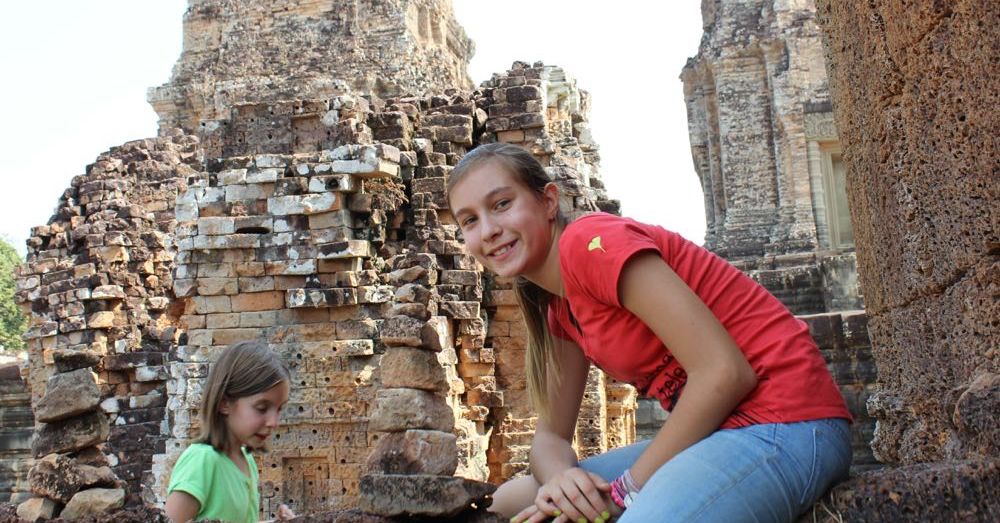 Cairn Building, East Mebon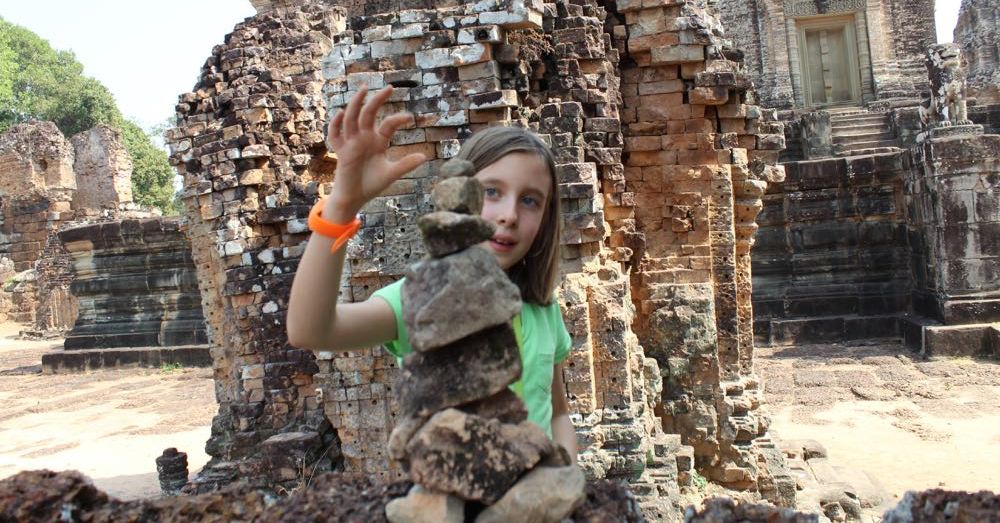 Cairn Building, East Mebon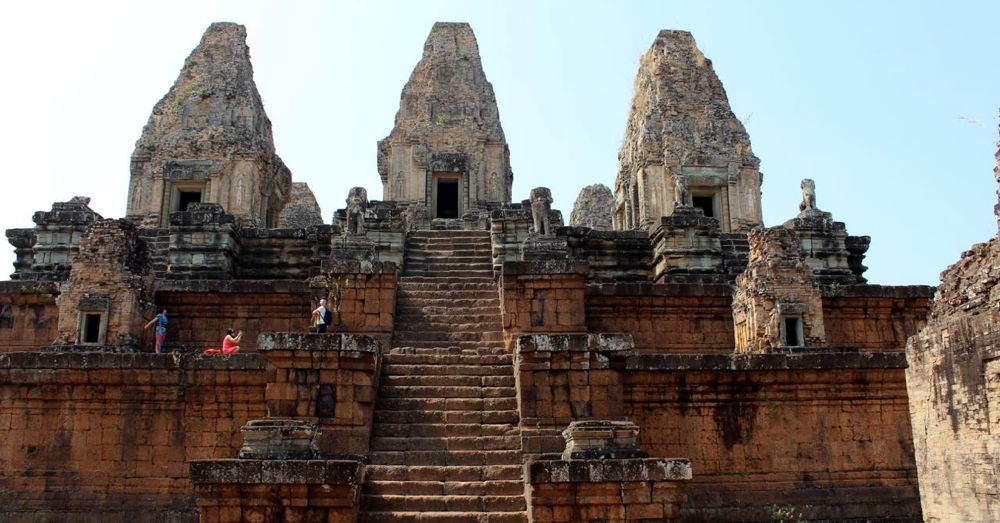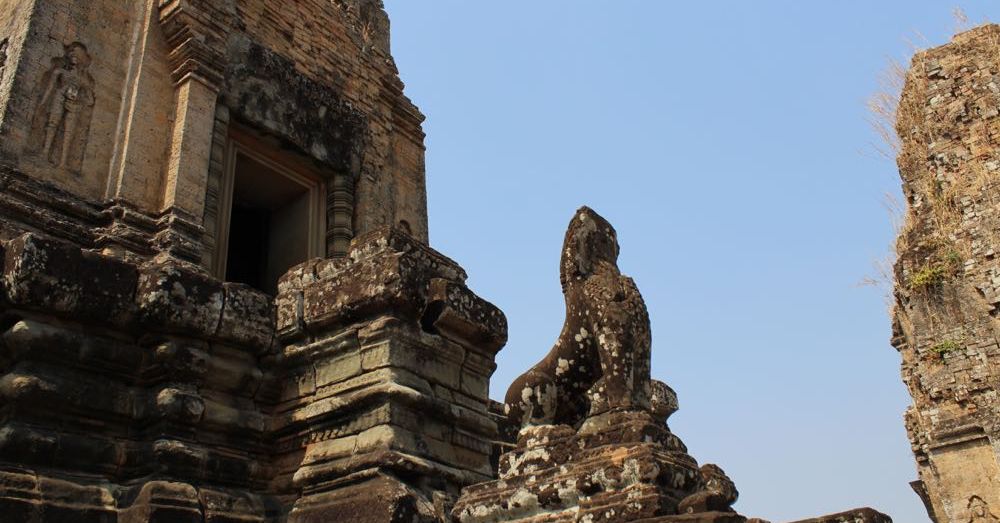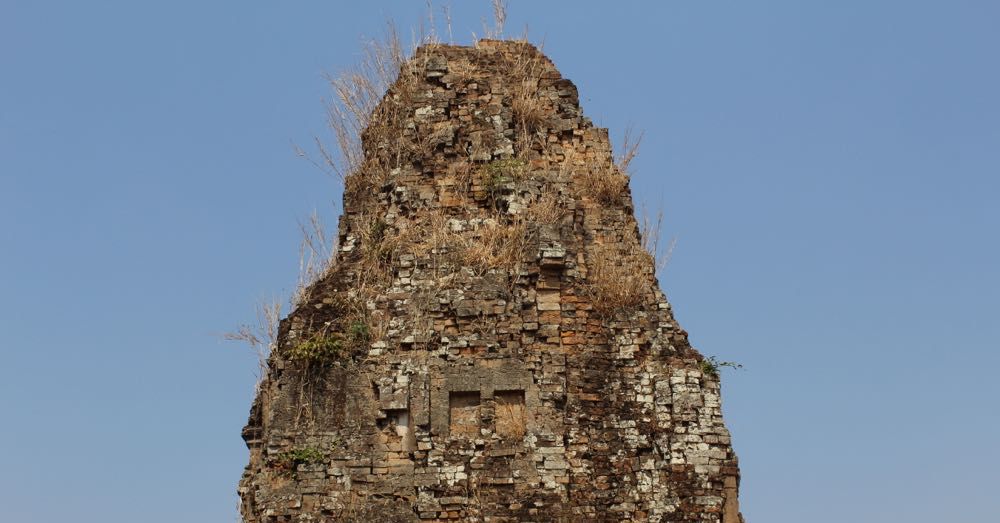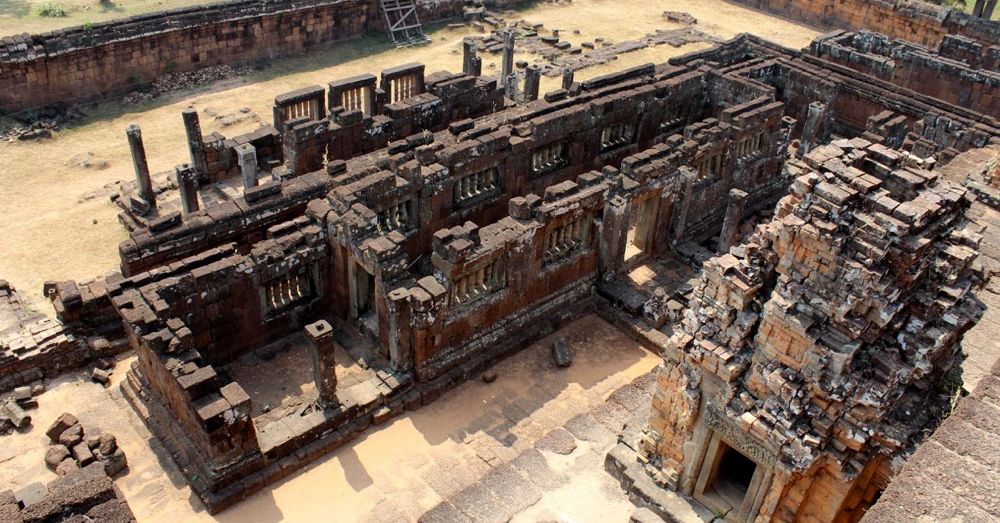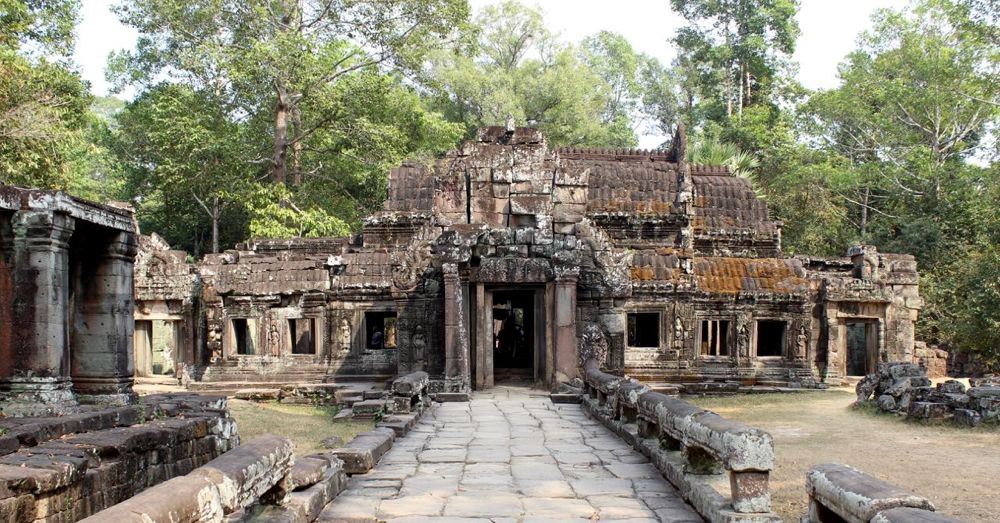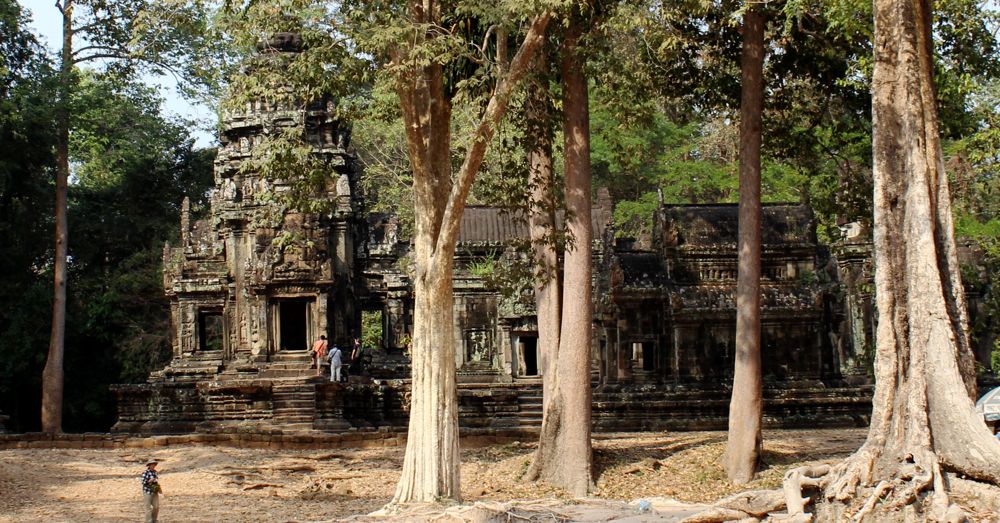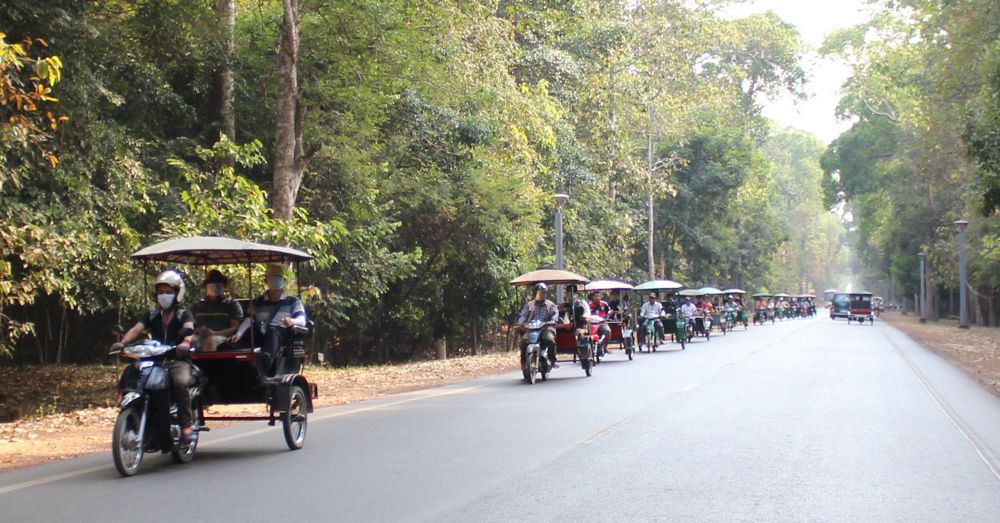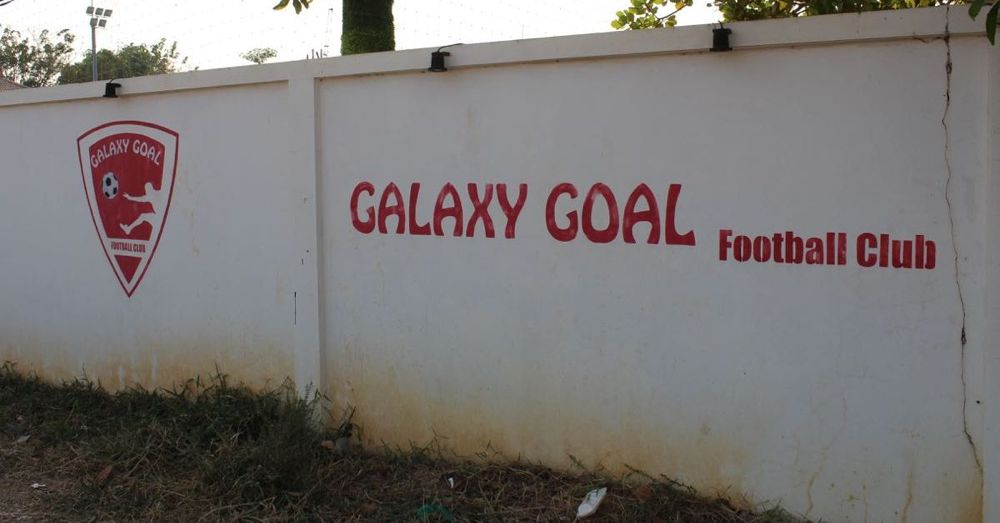 Galaxy Goal: Soccer in Siem Reap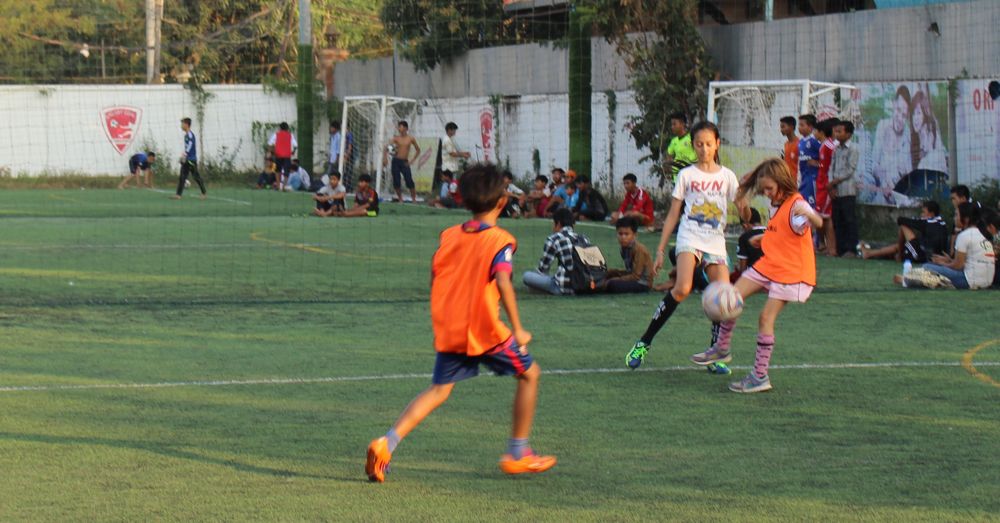 Jackie: Soccer in Siem Reap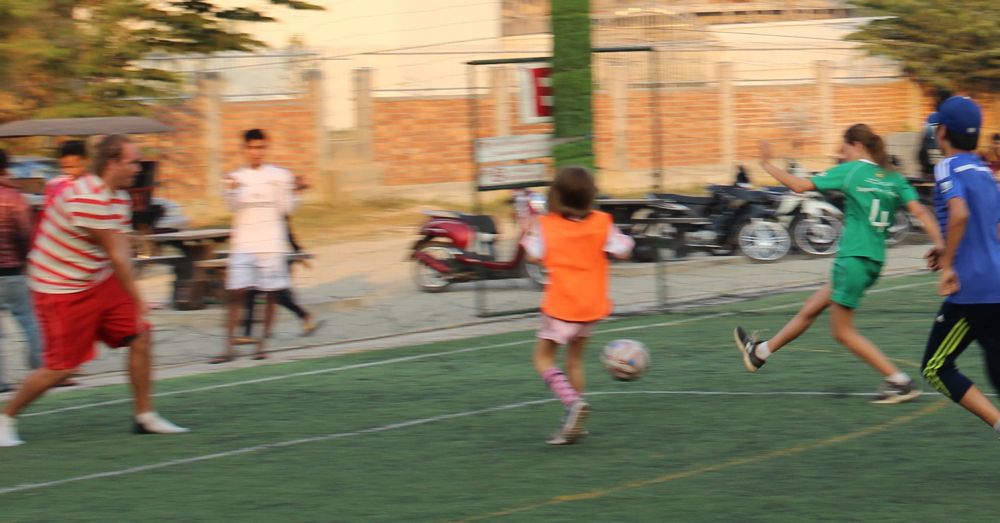 Frankie: Soccer in Siem Reap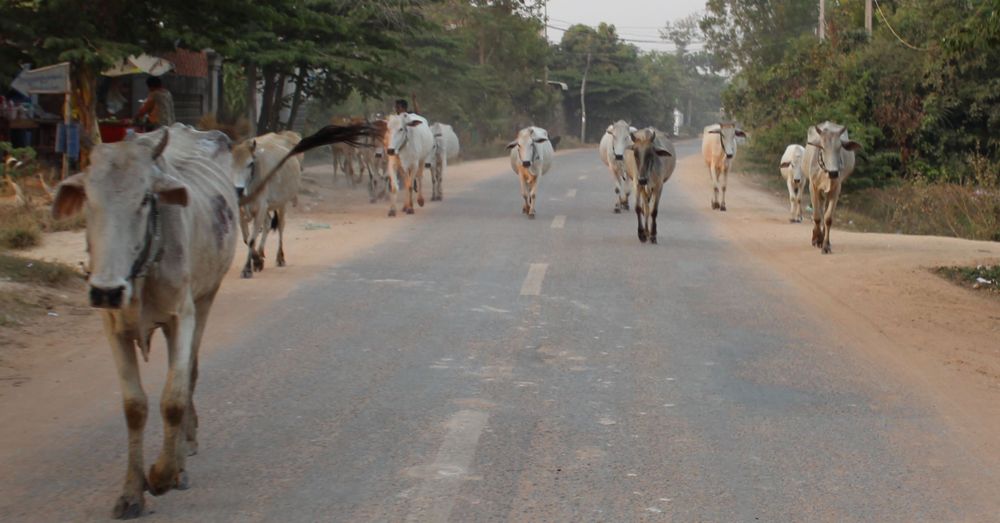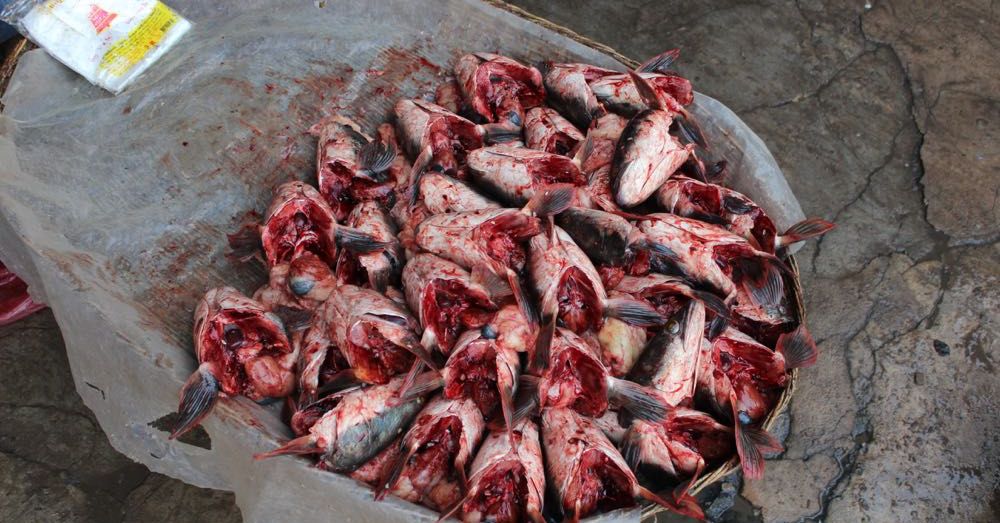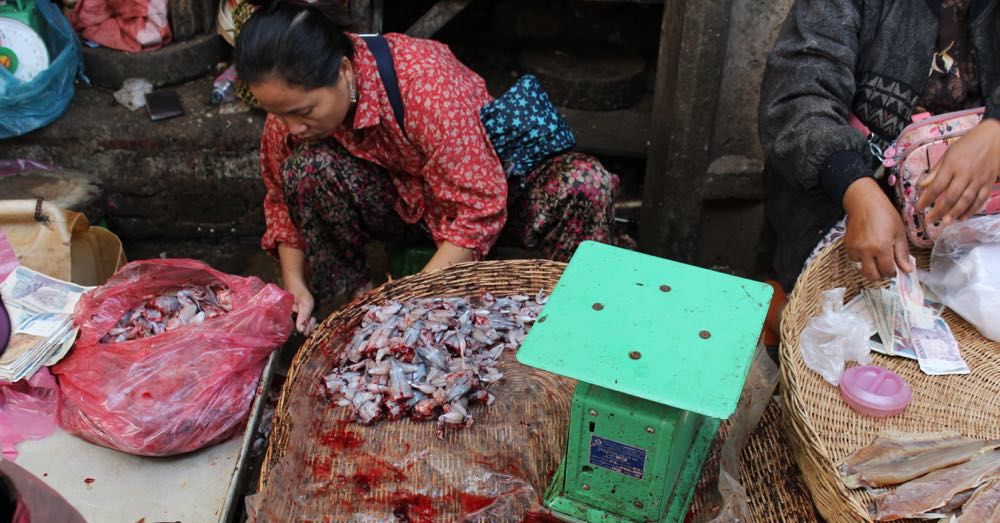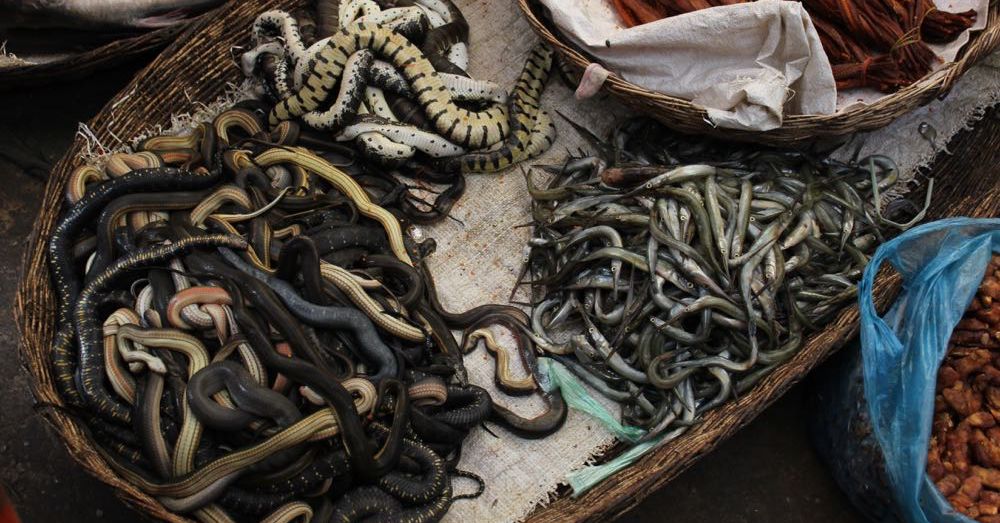 Market: Snakes
Most of these will have been bought, fried, and sold to tourists on Pub Street later that night.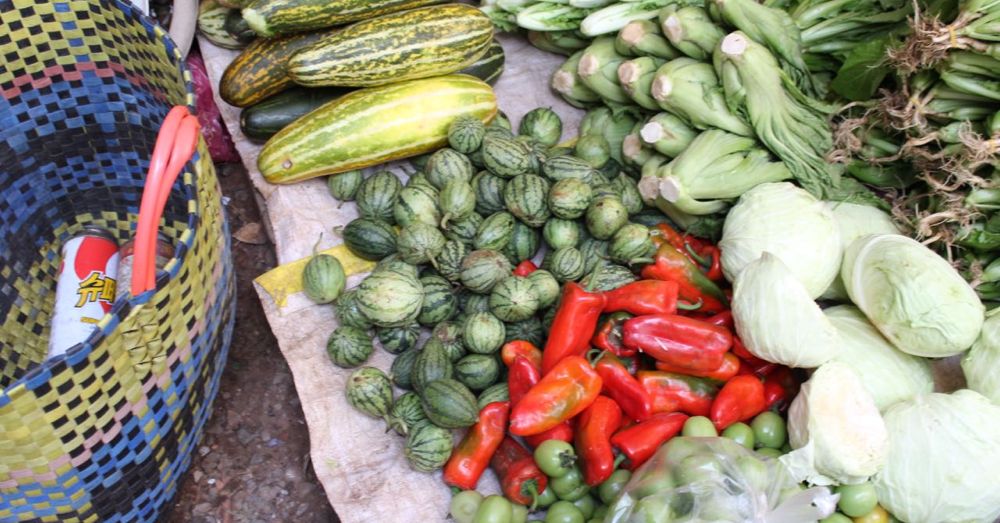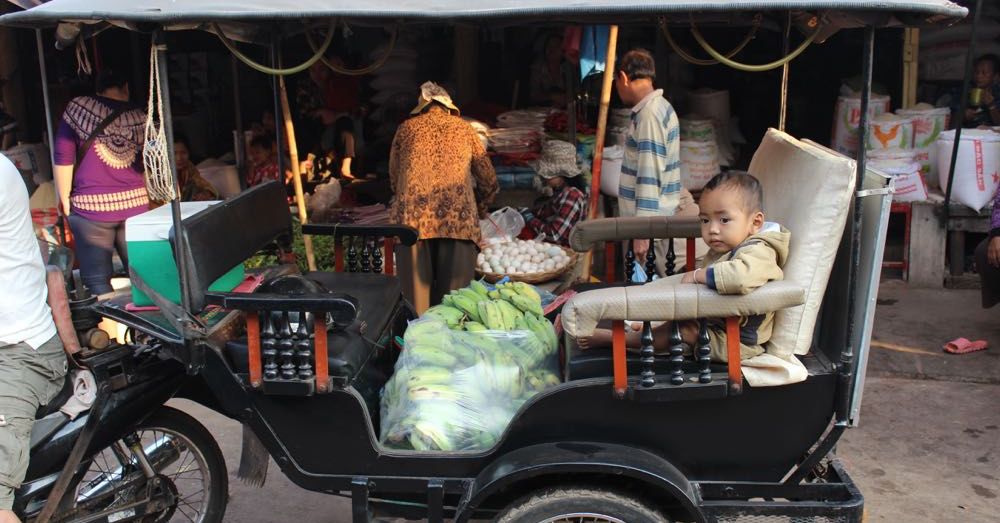 Young Man Chilling in a Tuk Tuk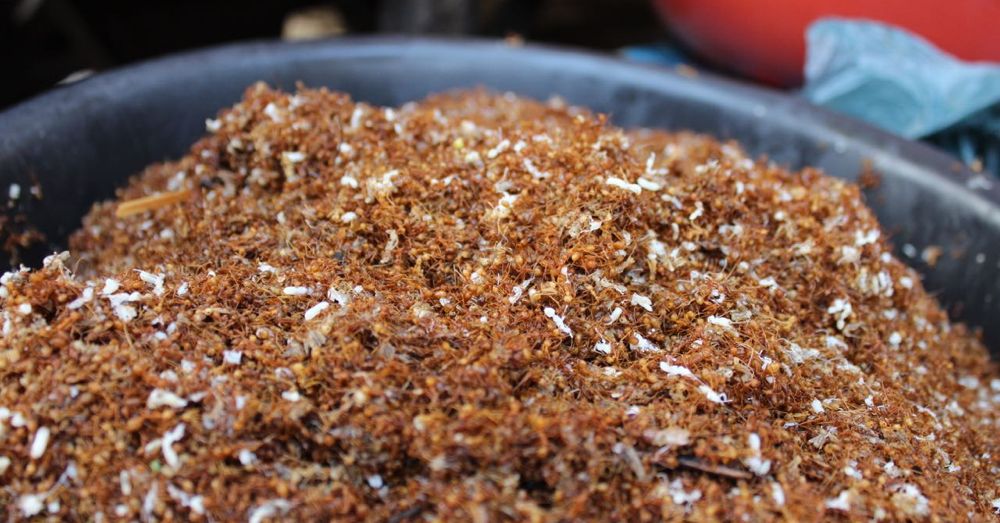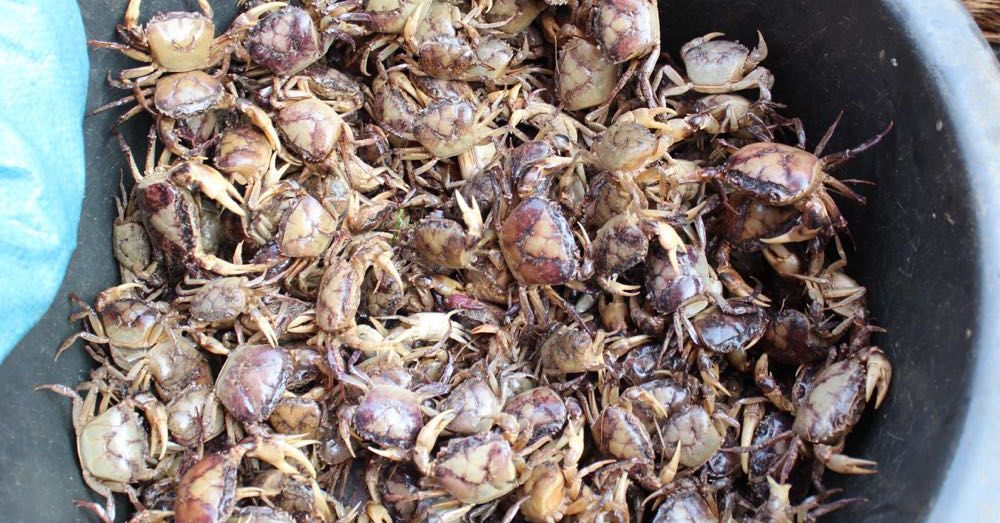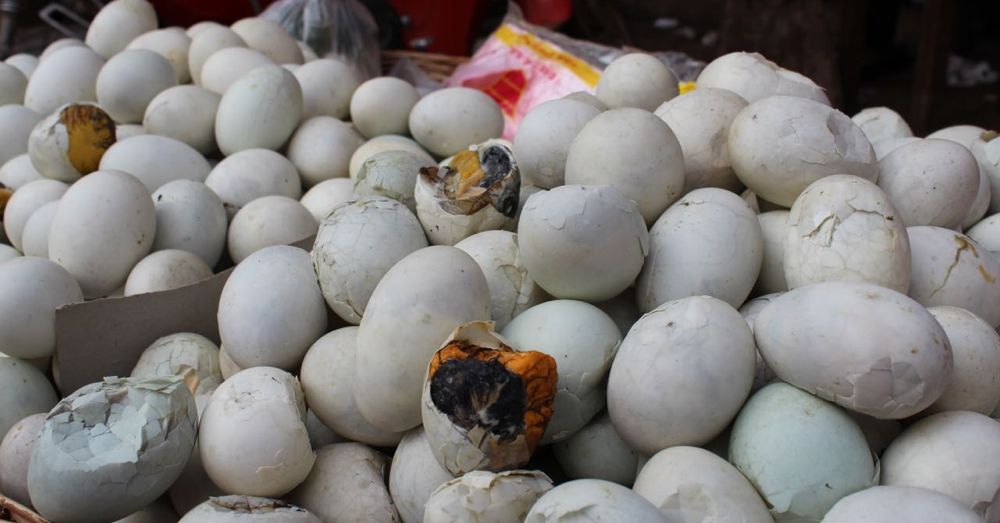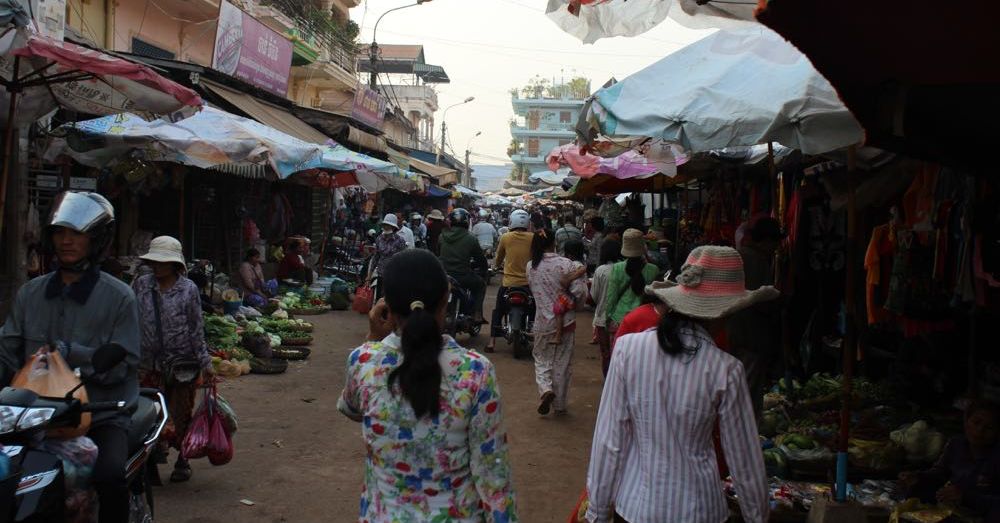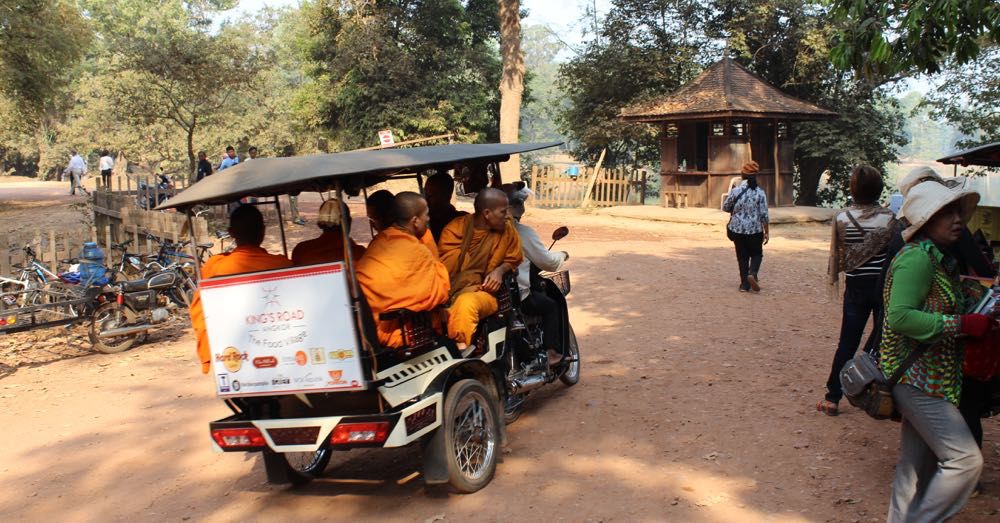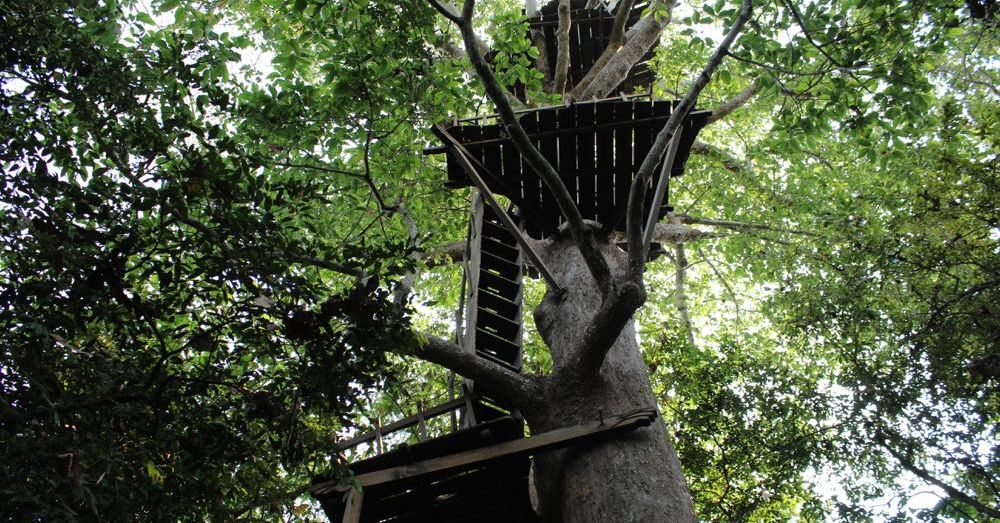 Treehouse in a Cambodia Forest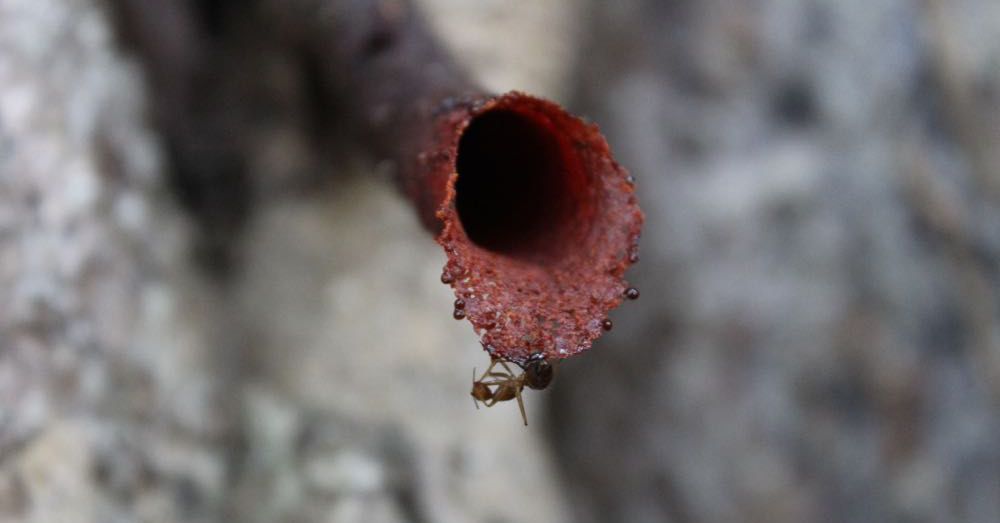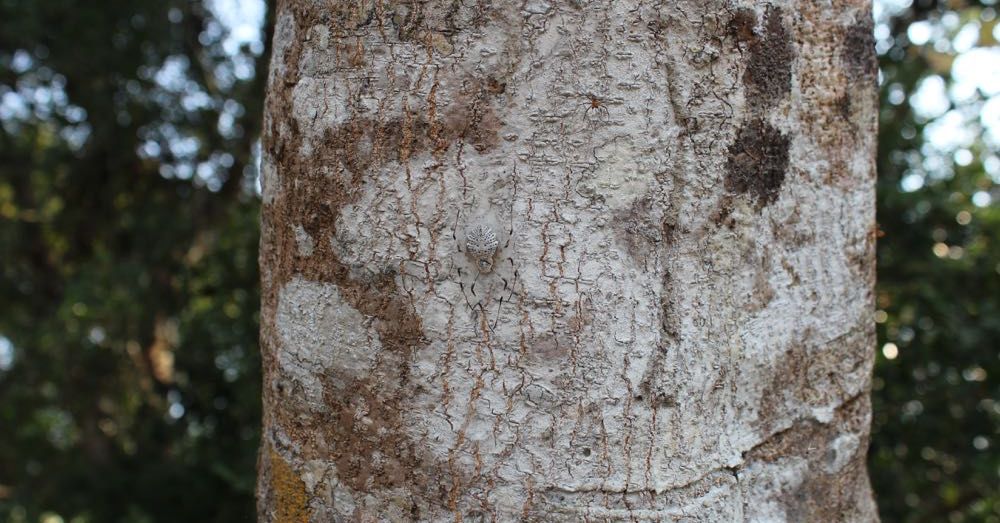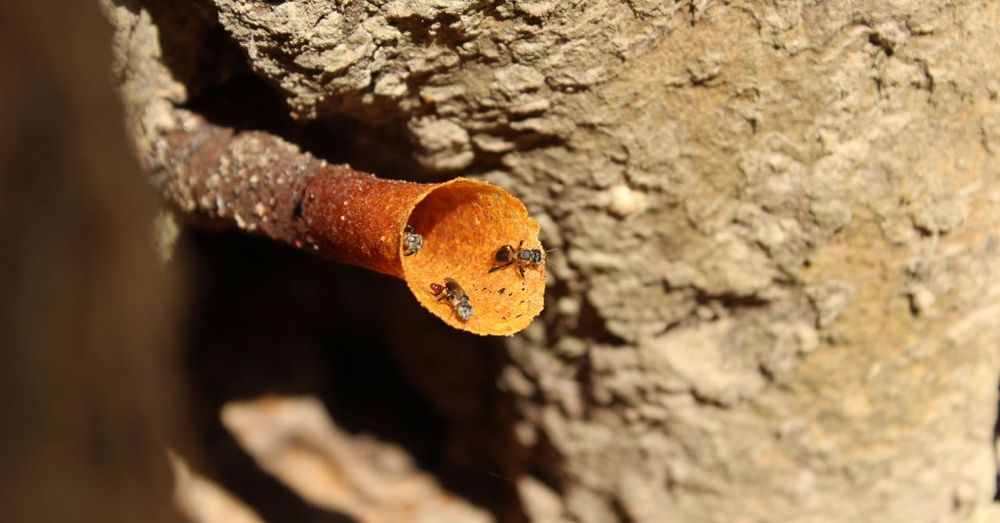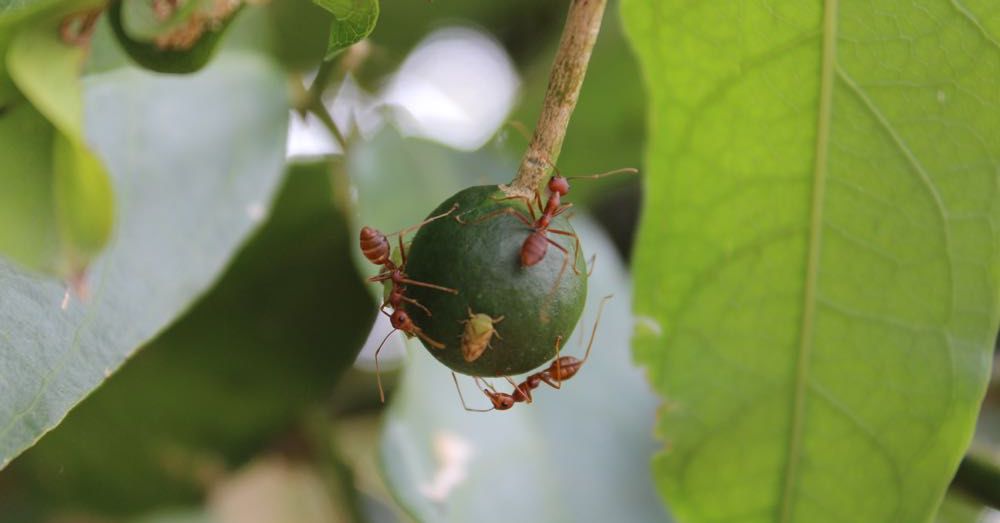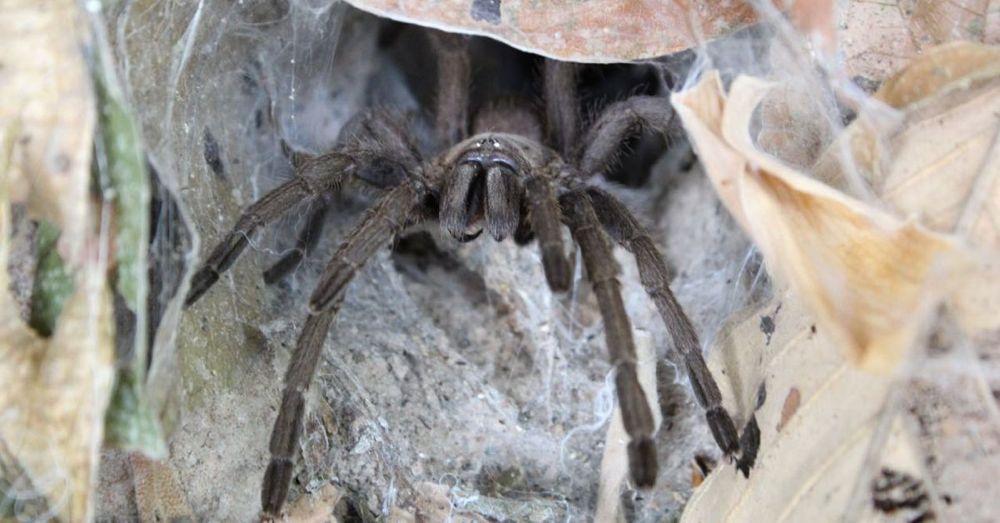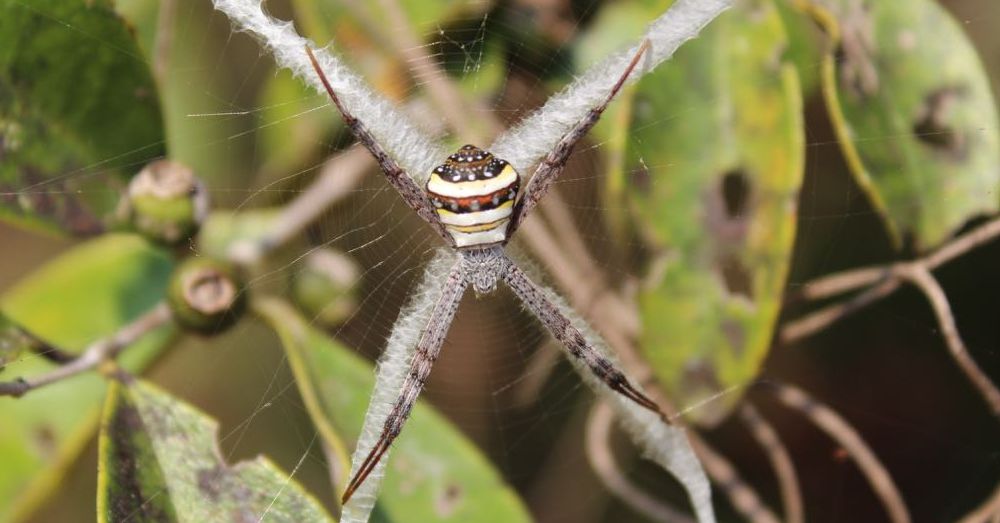 St. Andrew's Cross Spider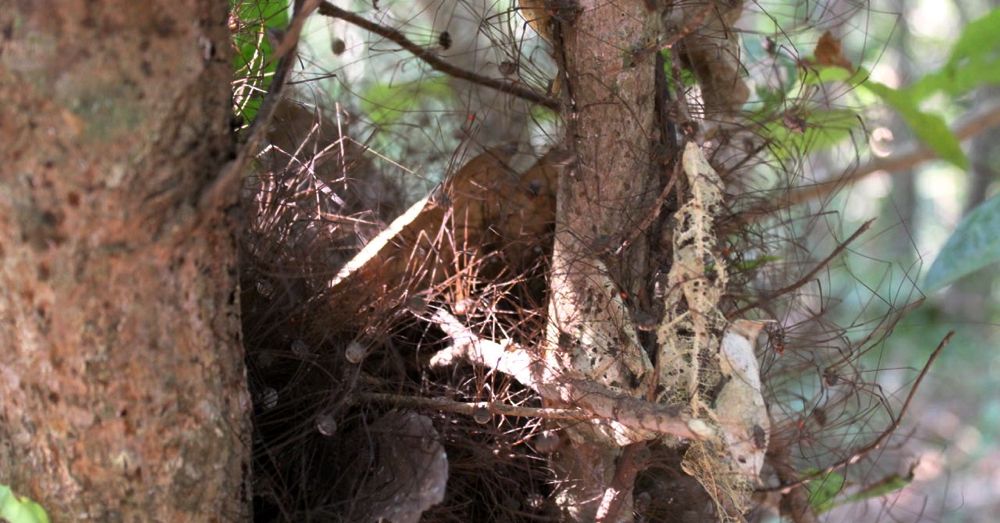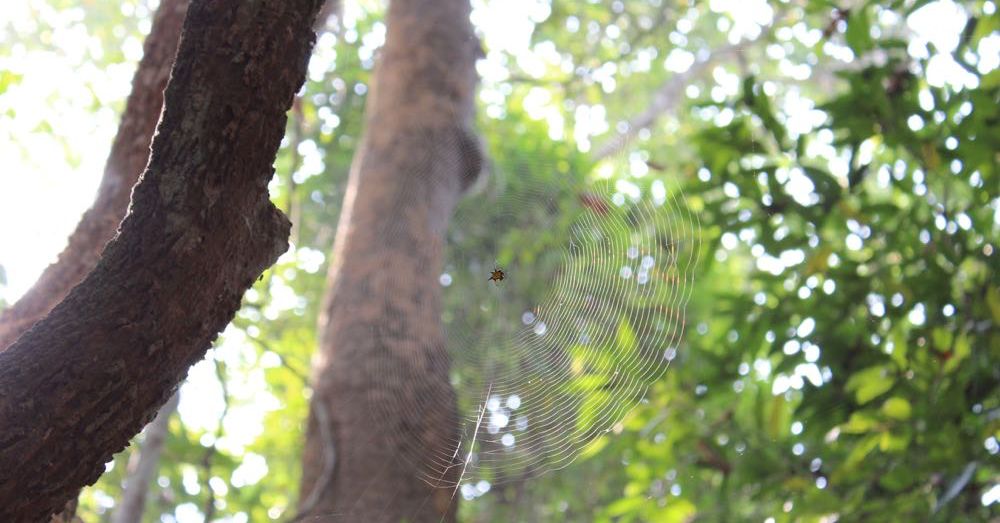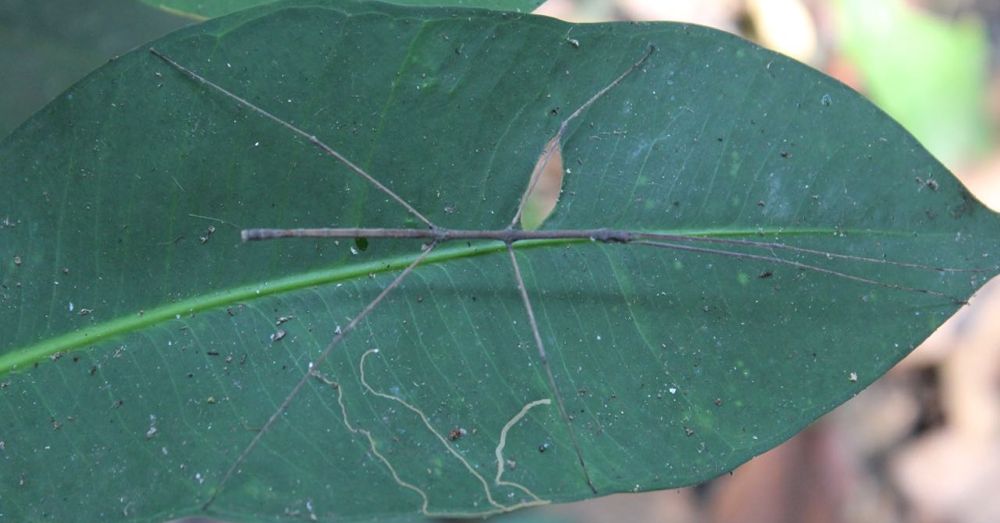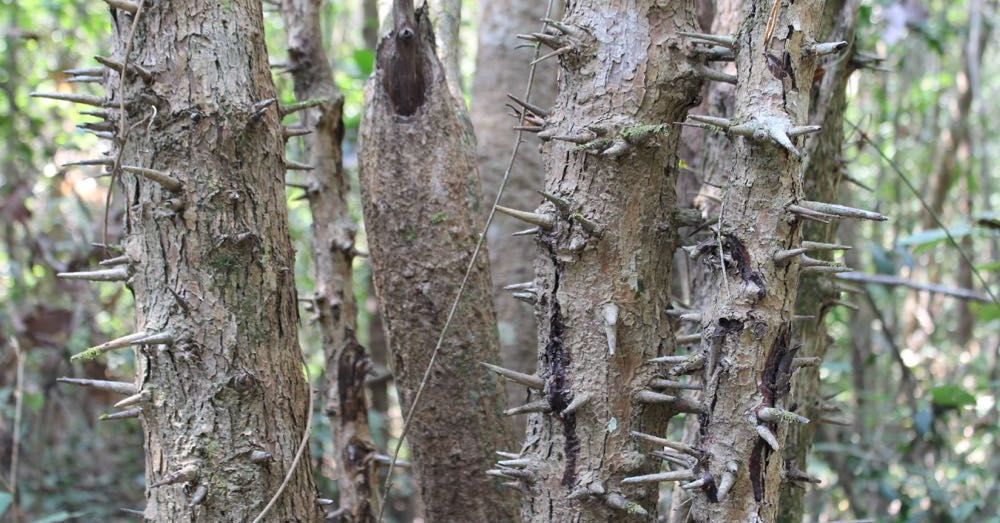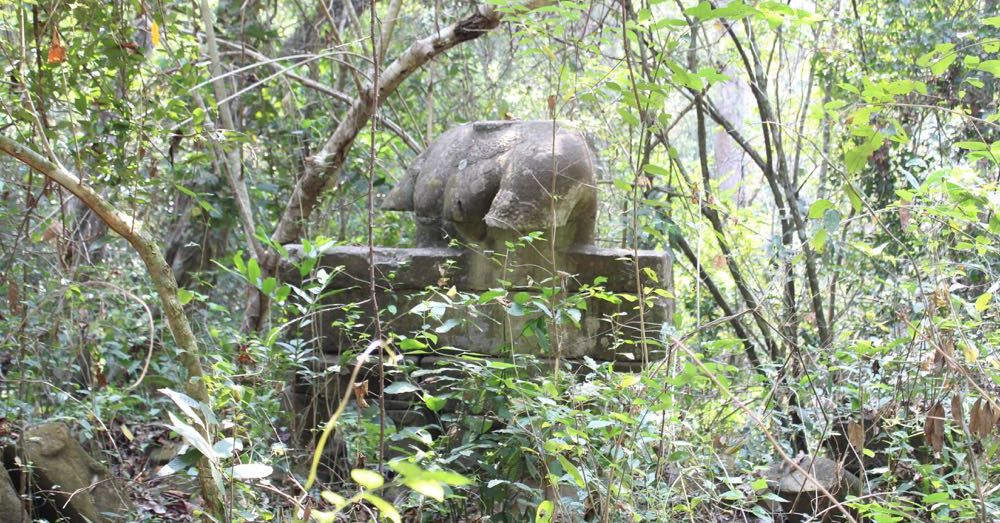 Overgrown Bridge Guardian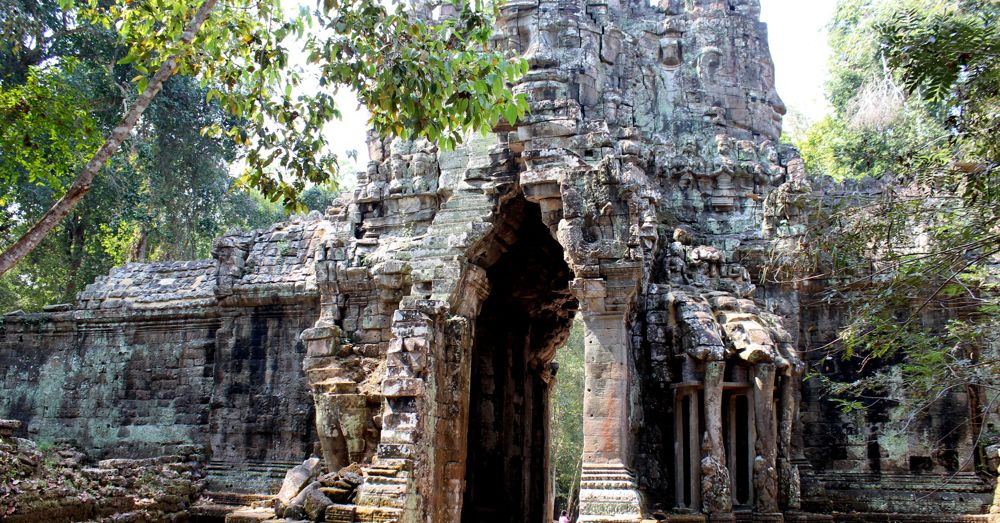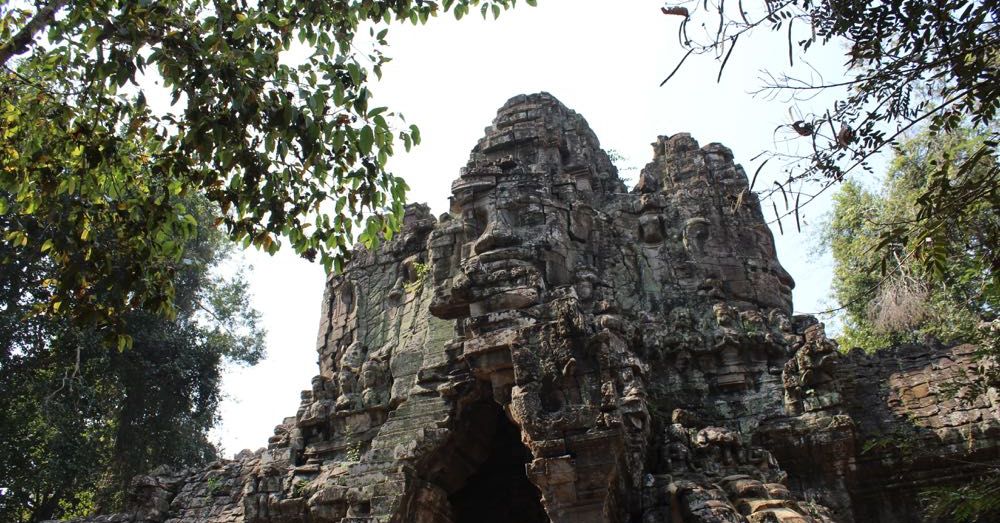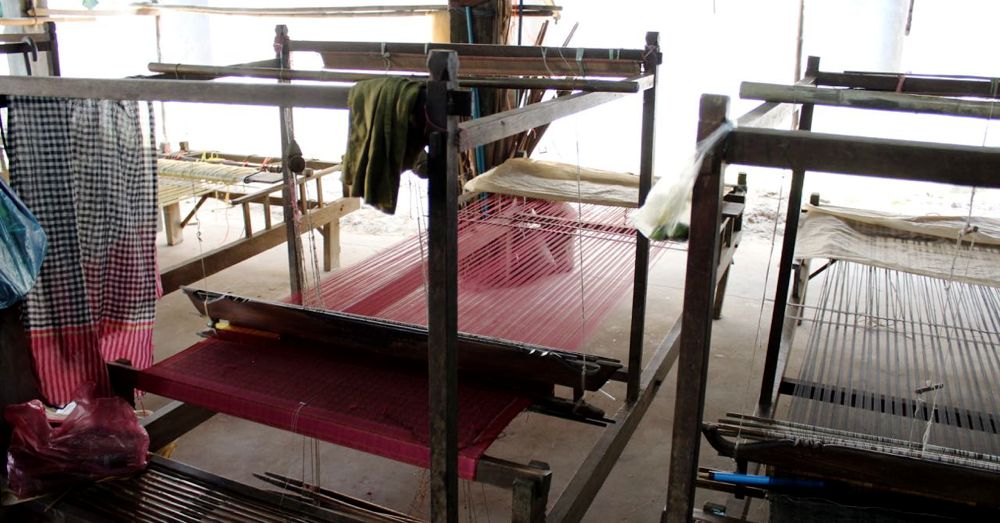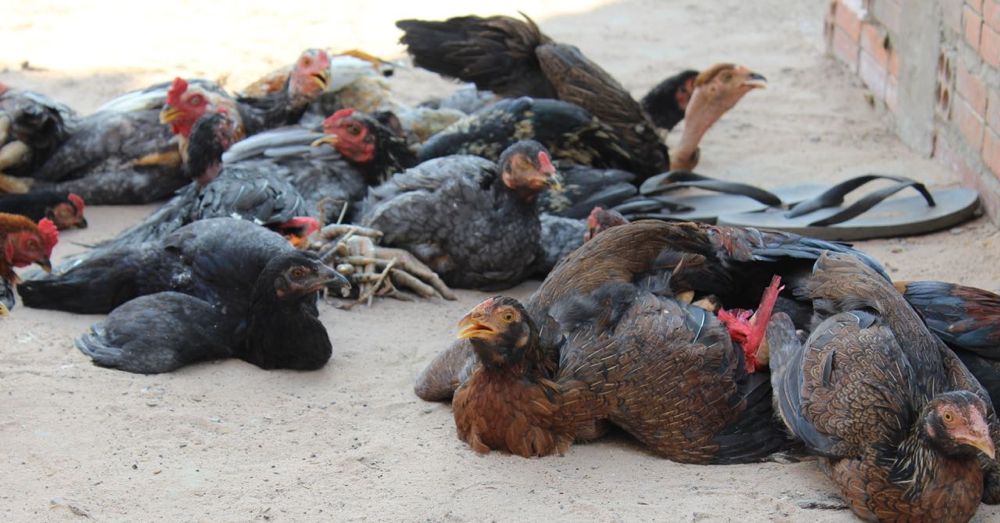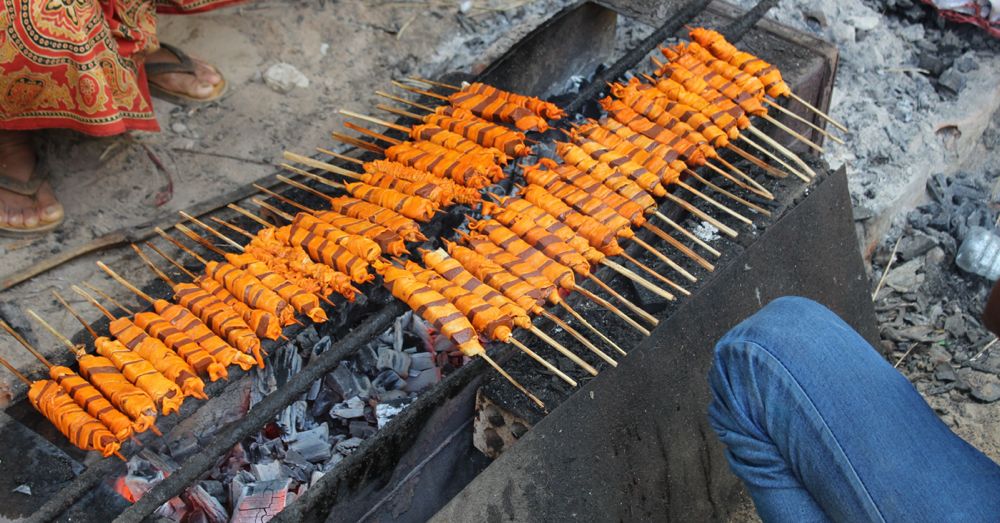 Cambodia snack.
Congealed chicken blood wrapped in chicken intestines and served on a stick.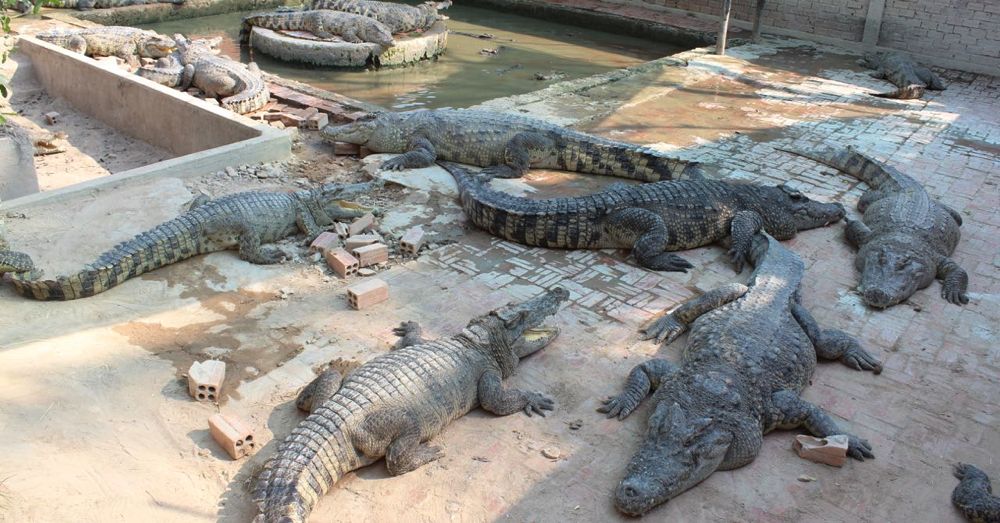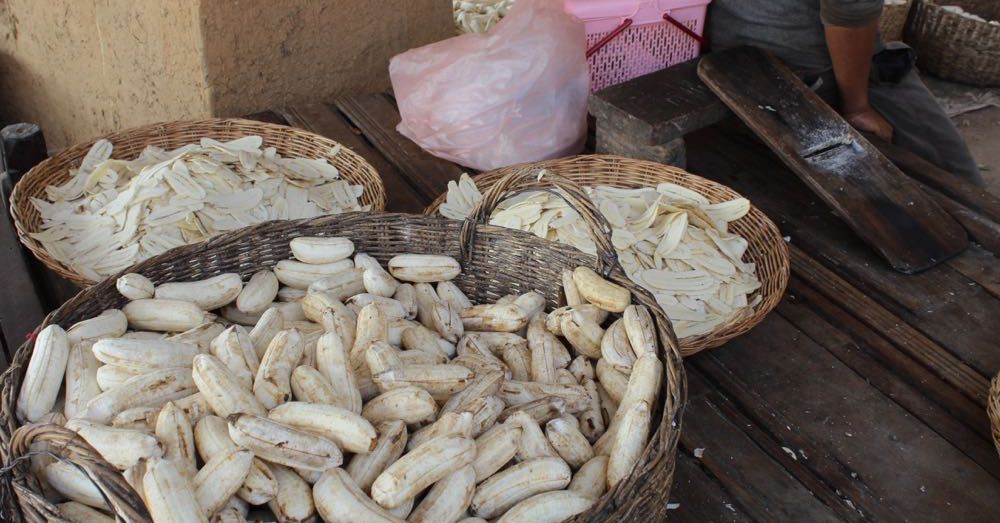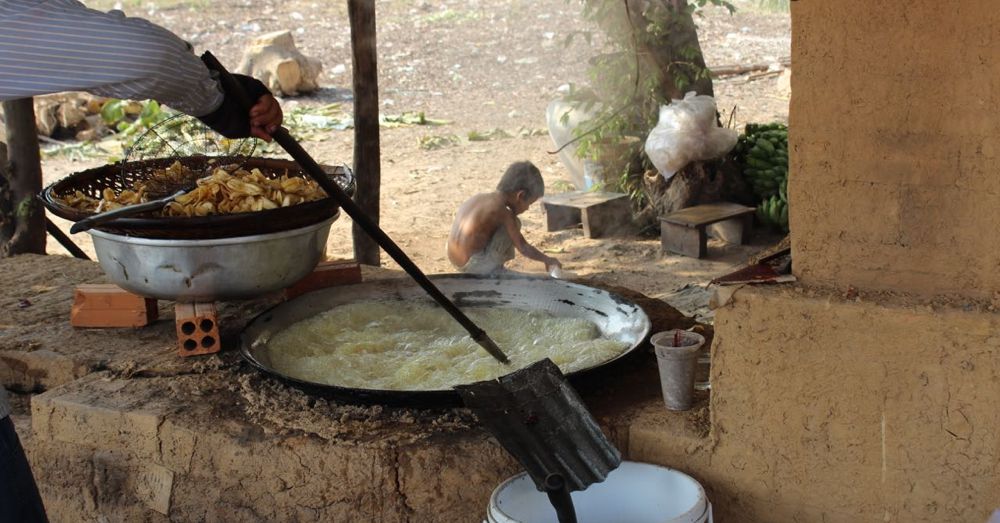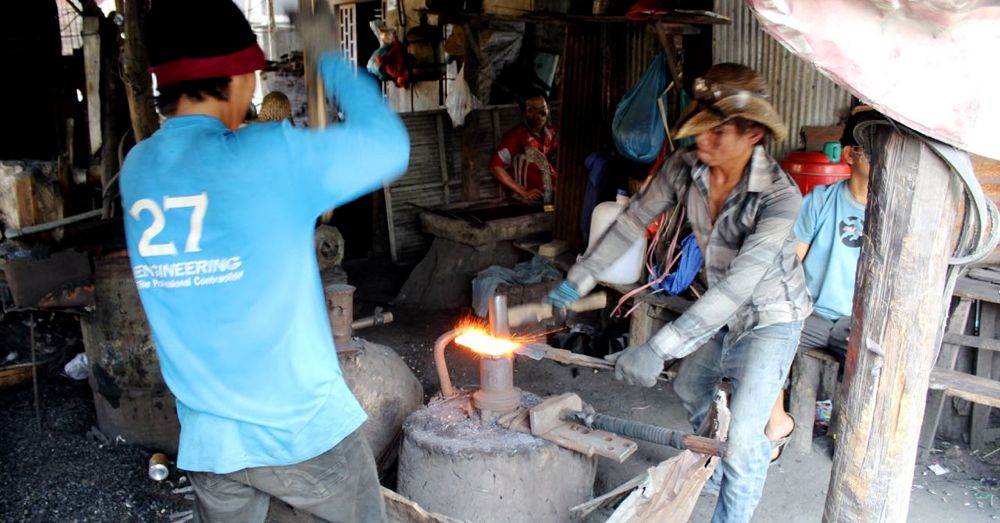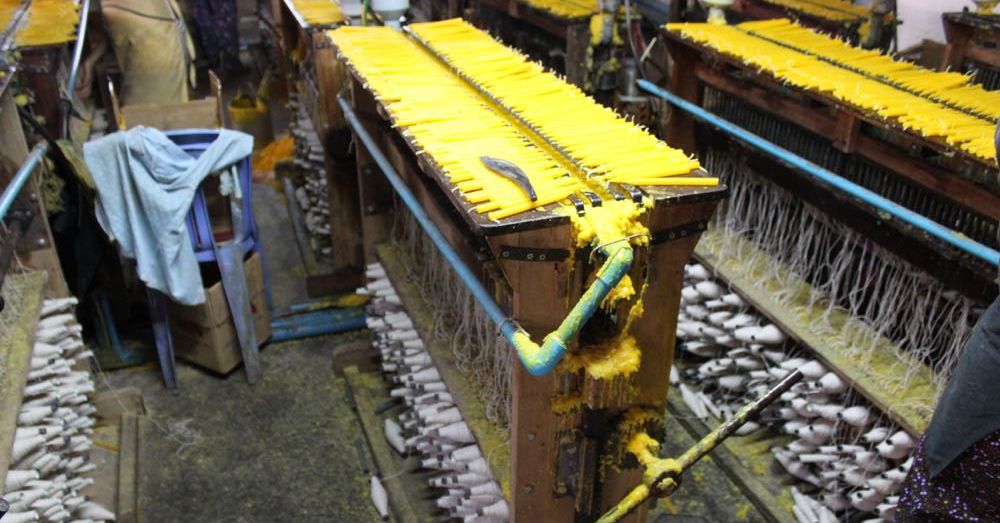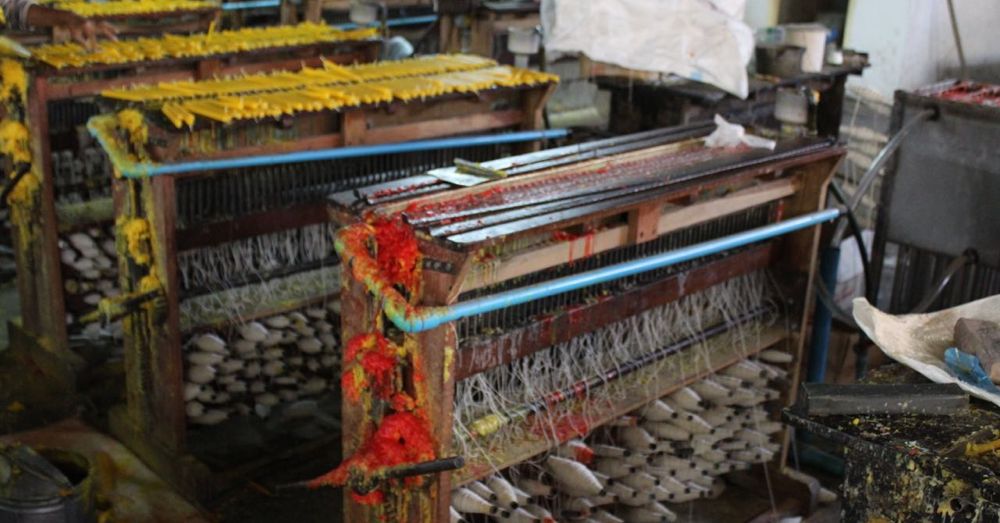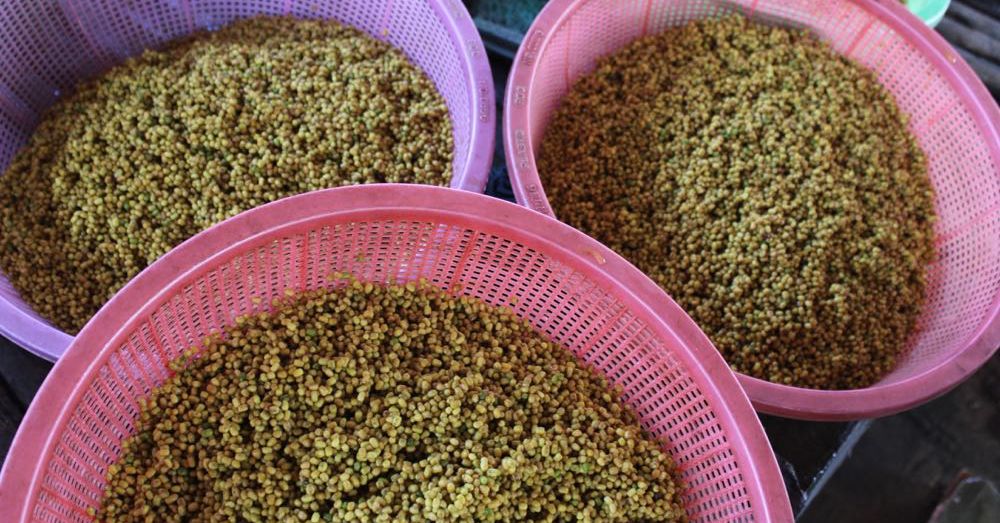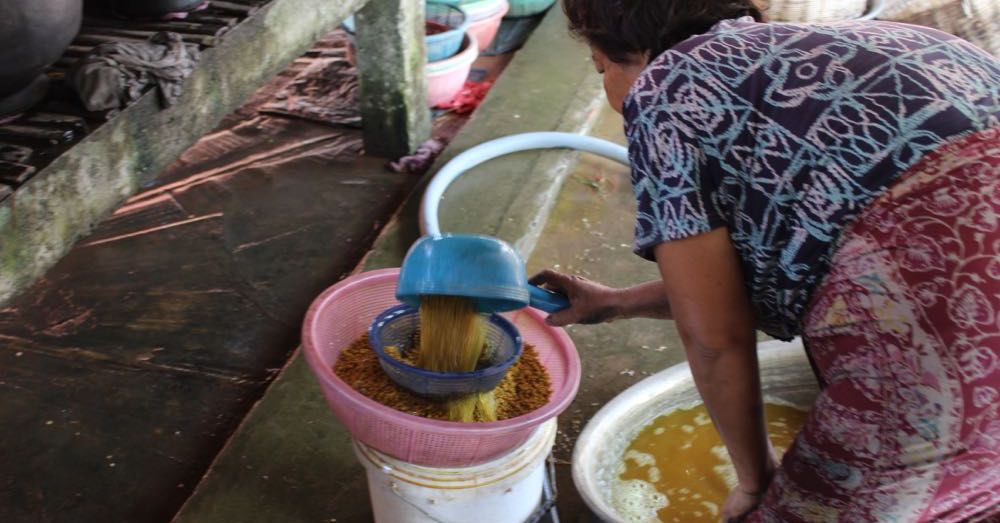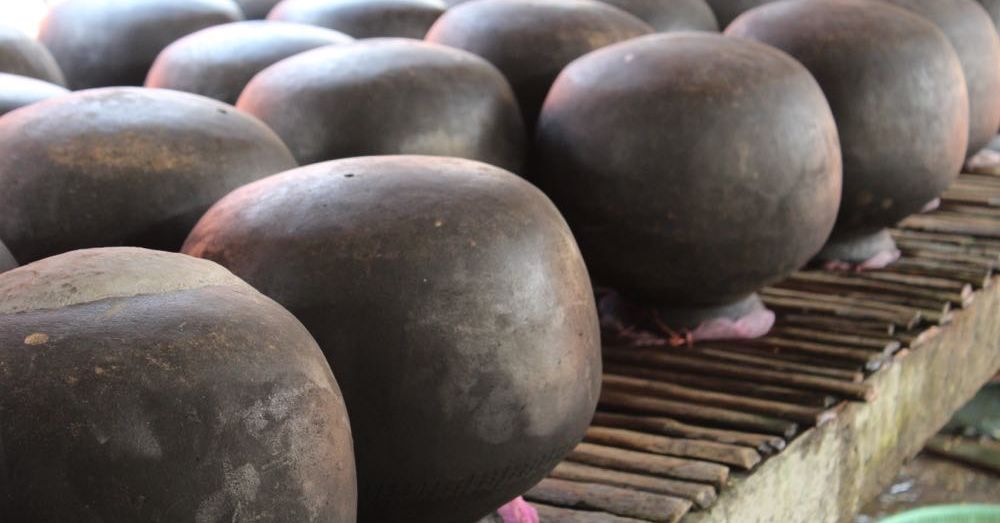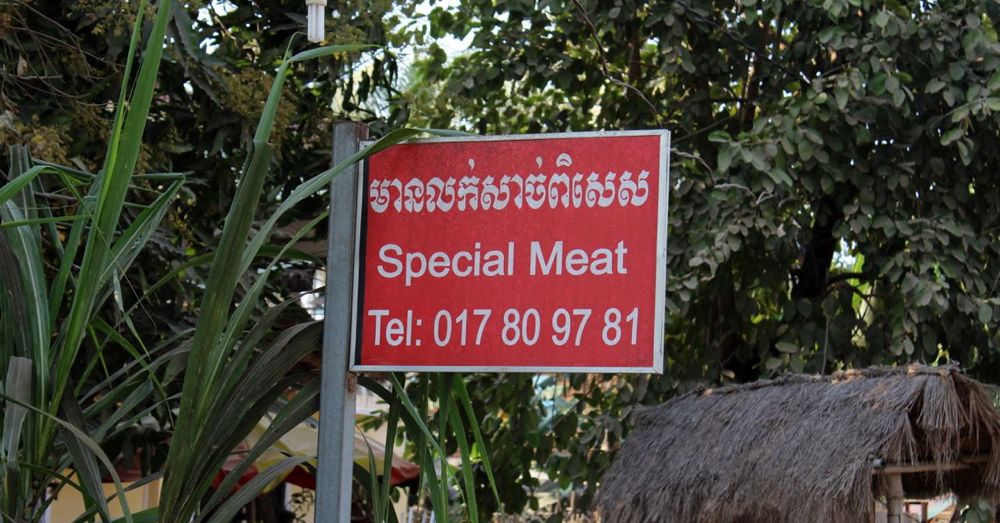 Special Meat
This is a euphemism for dog.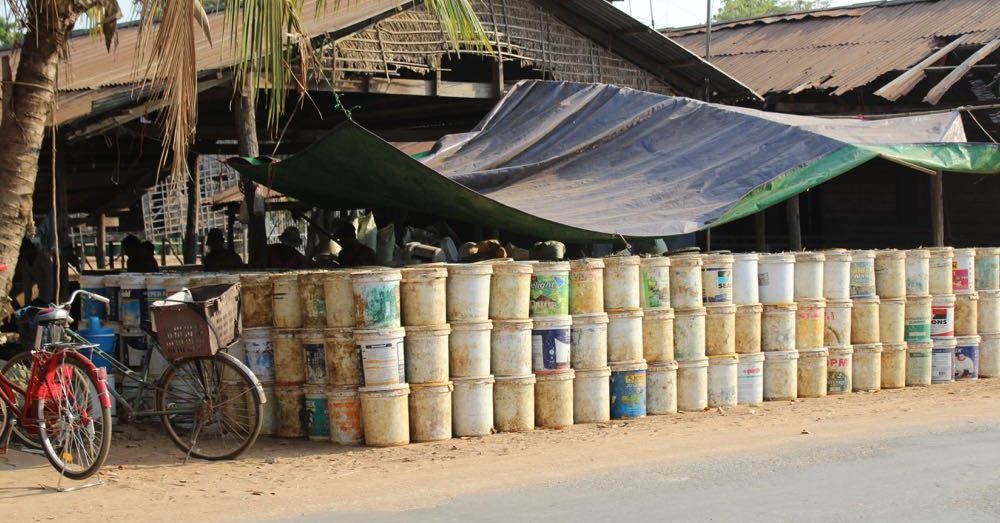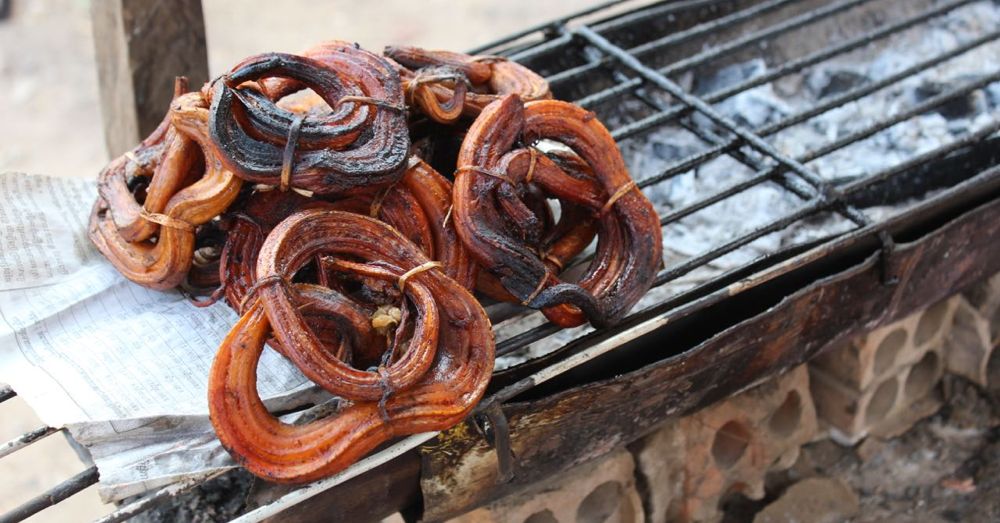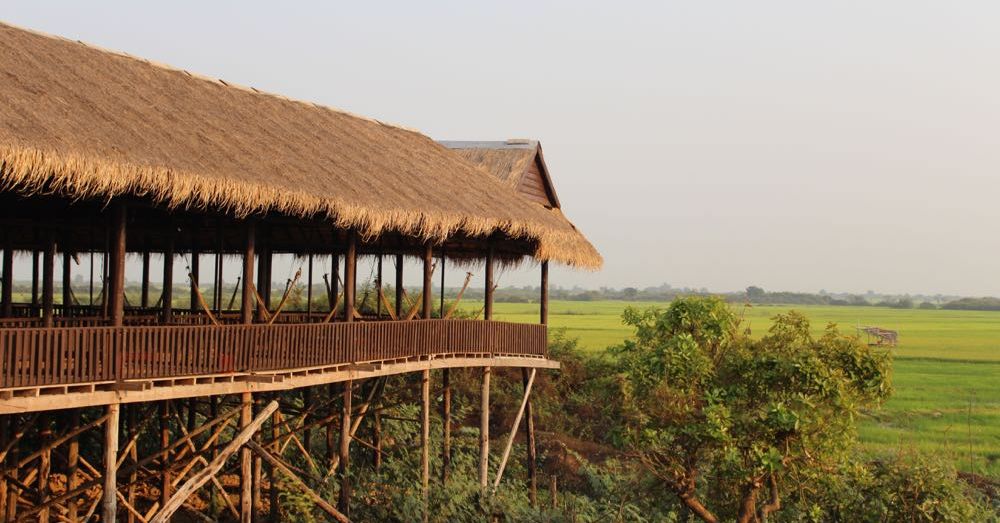 Hammocks overlooking the fields.
On Sunday, this is where the Khmer people come to relax.