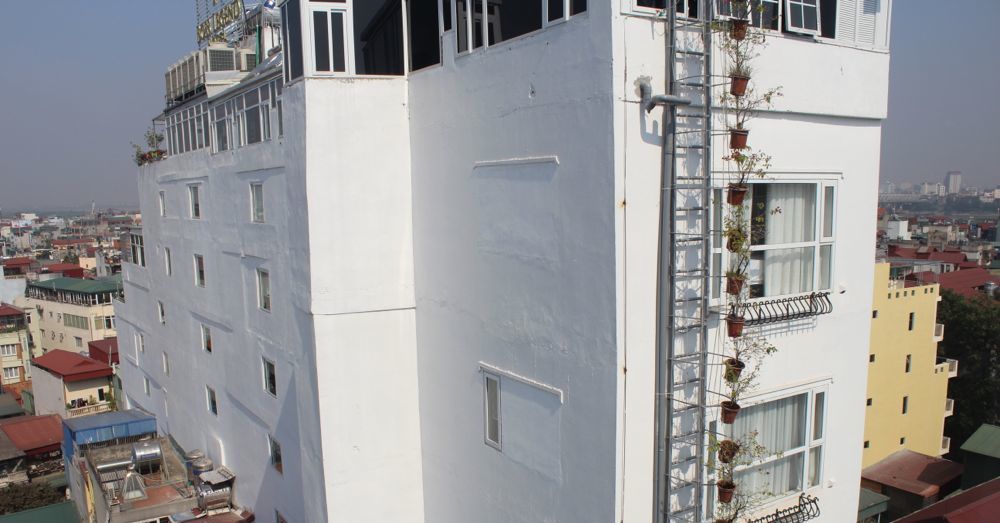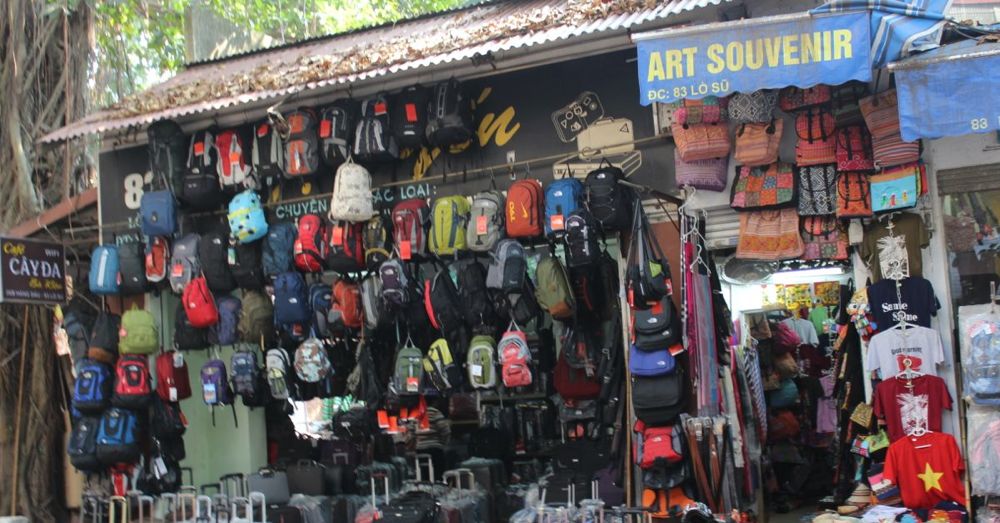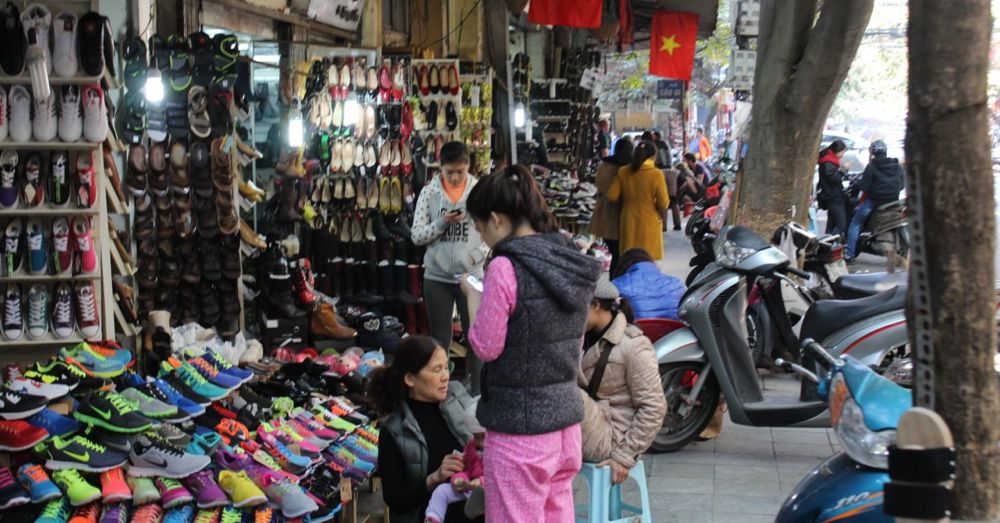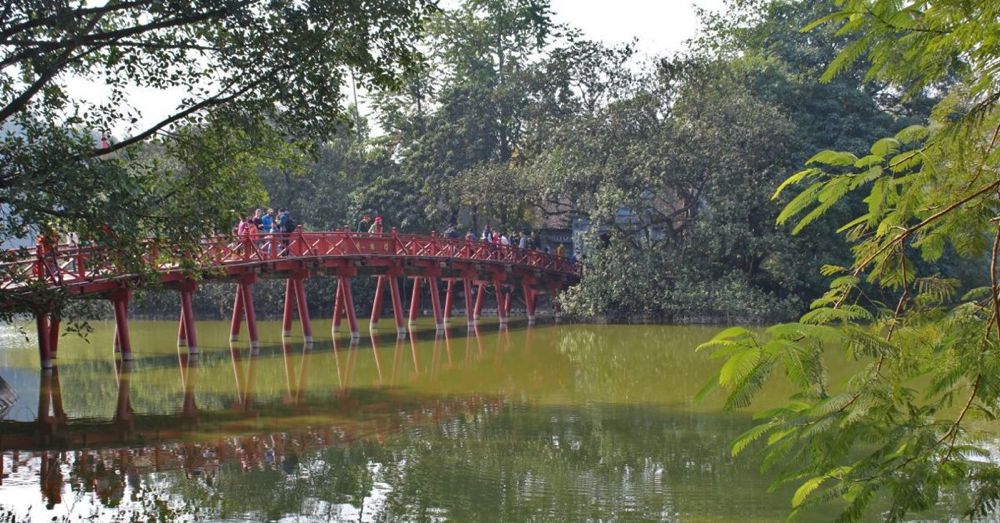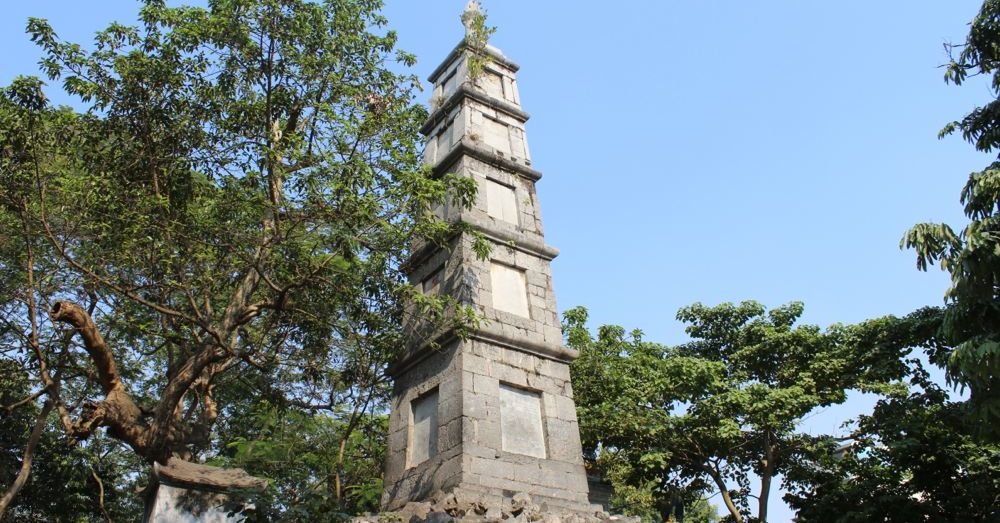 Outside the Temple of the Jade Mountain
Gates to the Temple of the Jade Mountain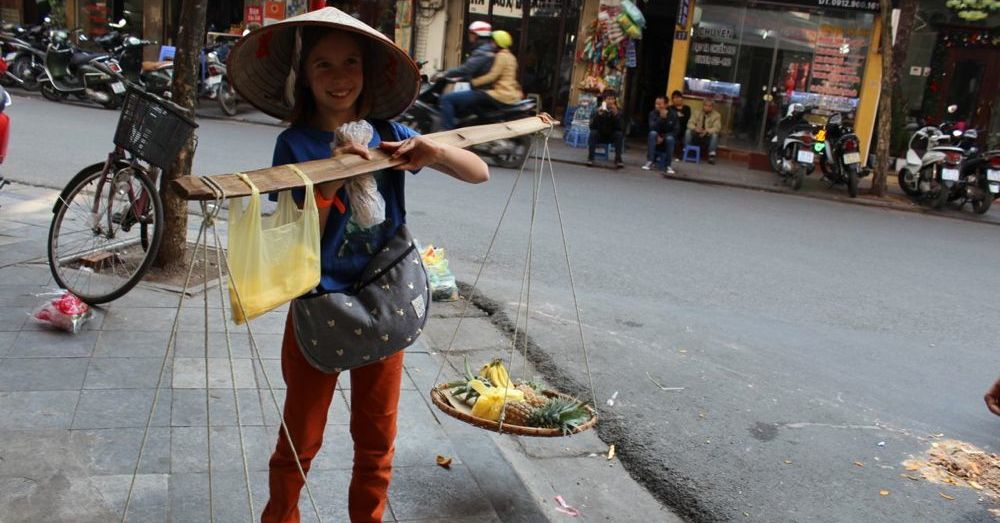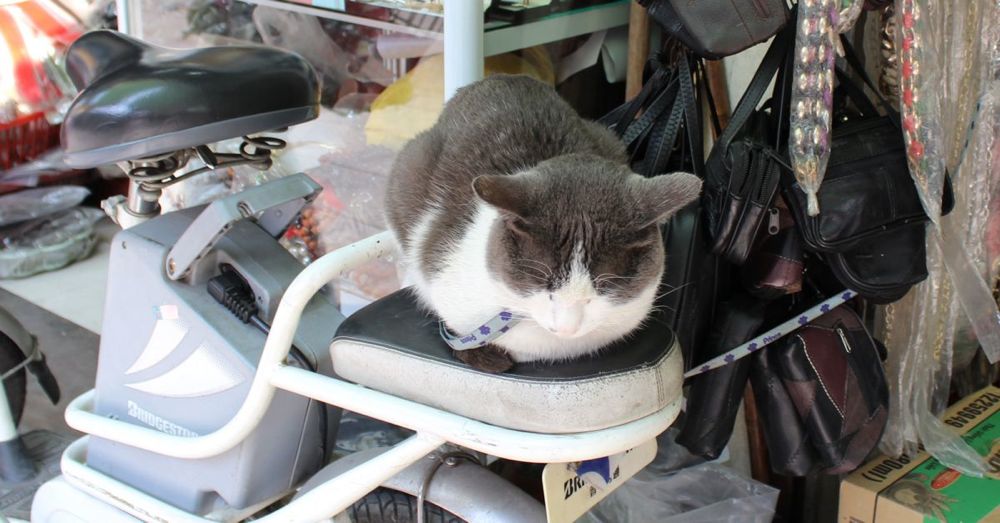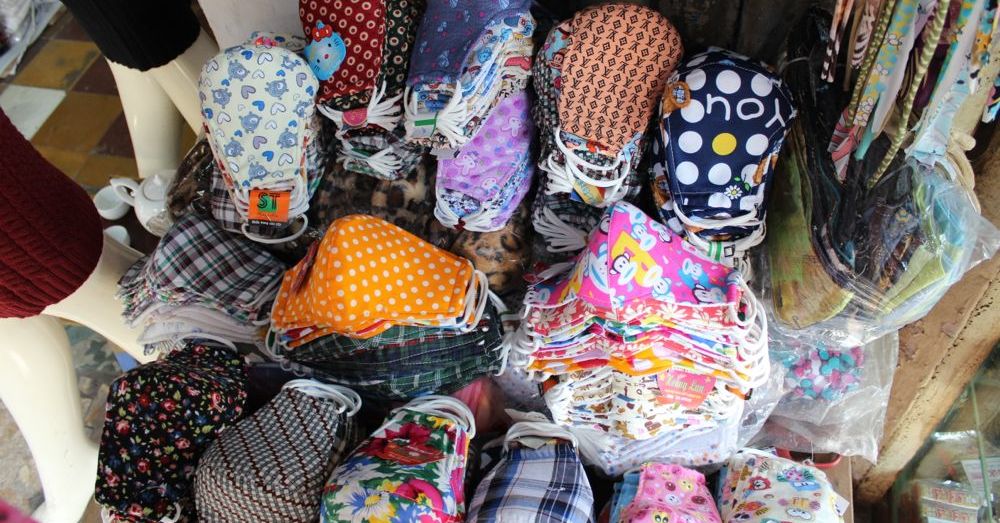 Get your Santa outft here in Hanoi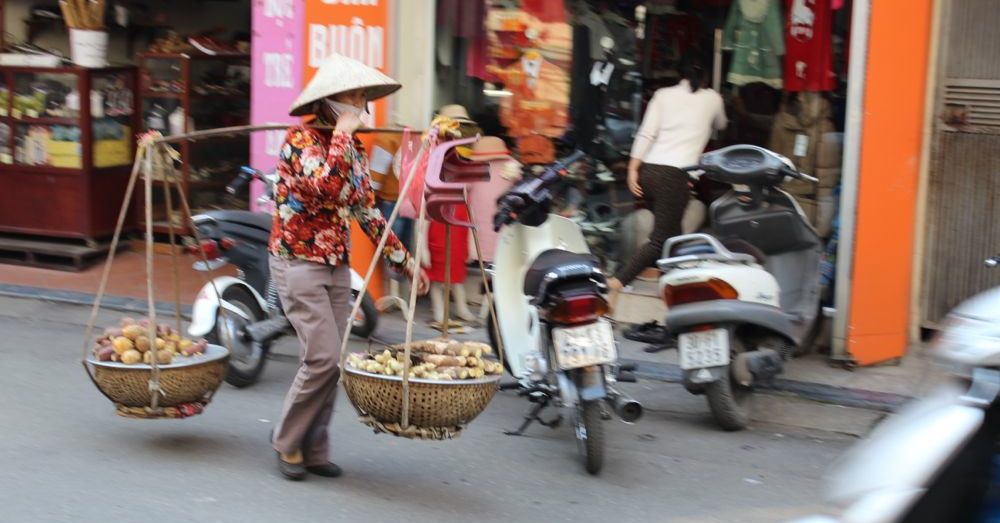 Lego Shop in Hanoi.
It looked pretty legit inside, actually.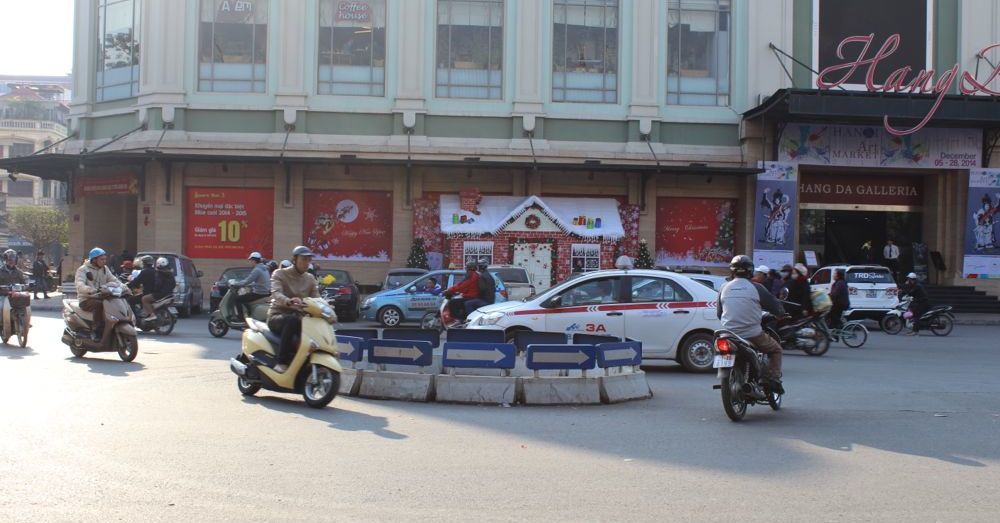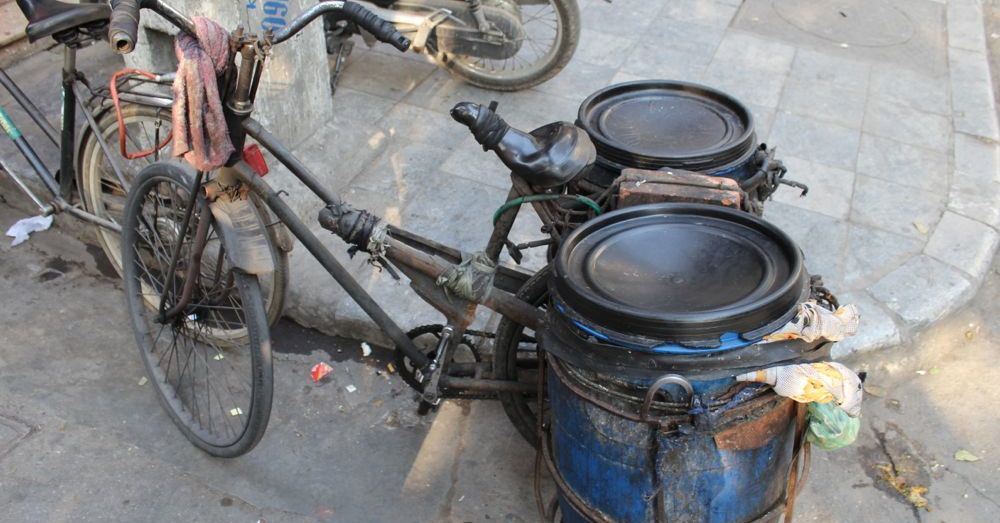 The Bridge of the Rising Sun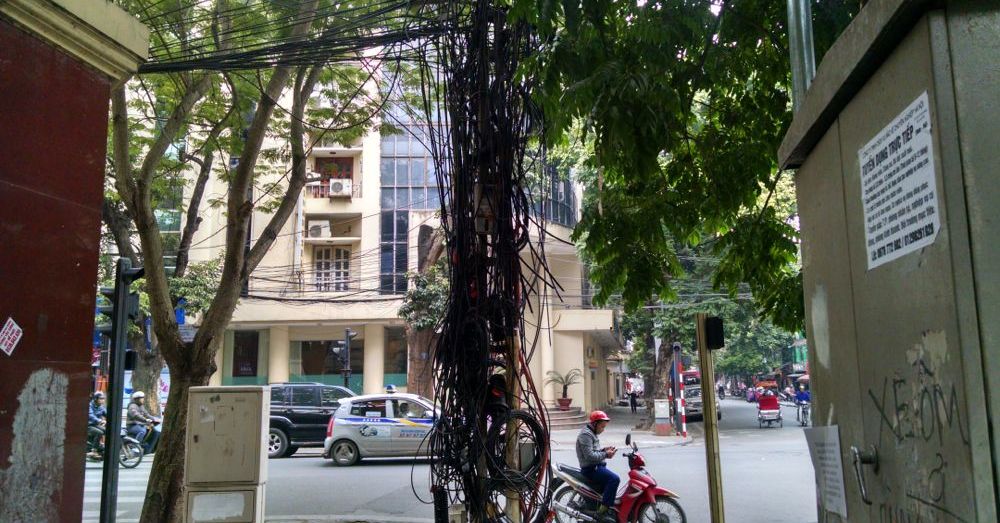 Hanoi Cables
The wires in all of Vietnam are something to behold.
Tom & Jerry Bounce House
No matter where you go, kids love a bounce house. And Vietnam has a strange fascination with Tom & Jerry.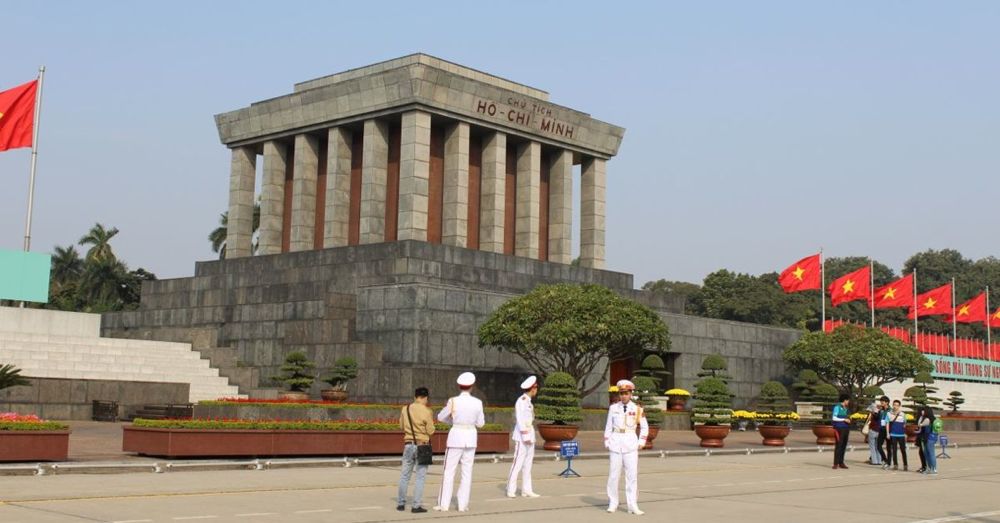 Ho Chi Minh's Mausoleum
Ho Chi Minh's embalmed body lies in state (just like fellow world leaders Lenin and Mao Zedong).
Hanoi Presidential Palace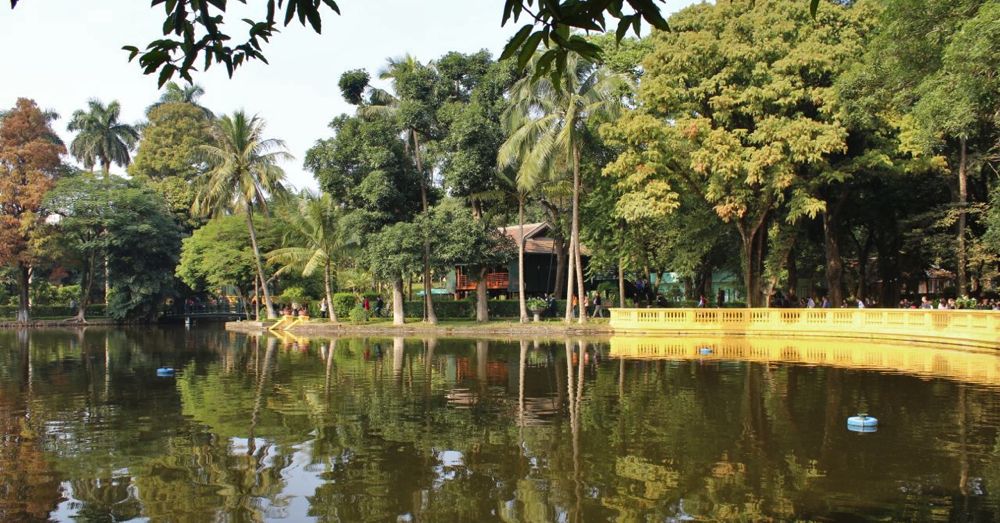 Stilt House & Carp Pond
Ho Chi Minh's modest home.
Ho Chi Minh's Stilt House
Bomb Shelter
Allegedly, there's a bunker just through that door.
Pond-side tree.
All those little extremeties sticking out of the ground are part of the same tree.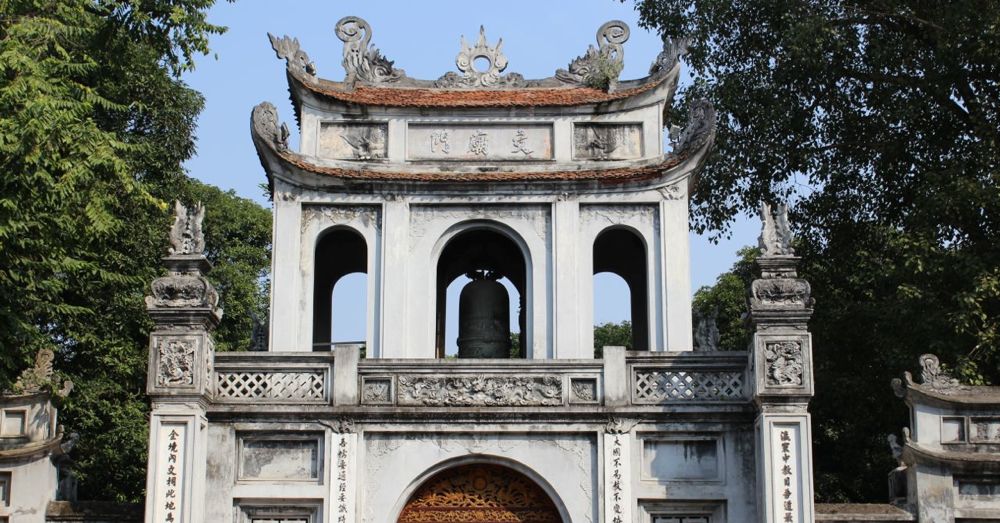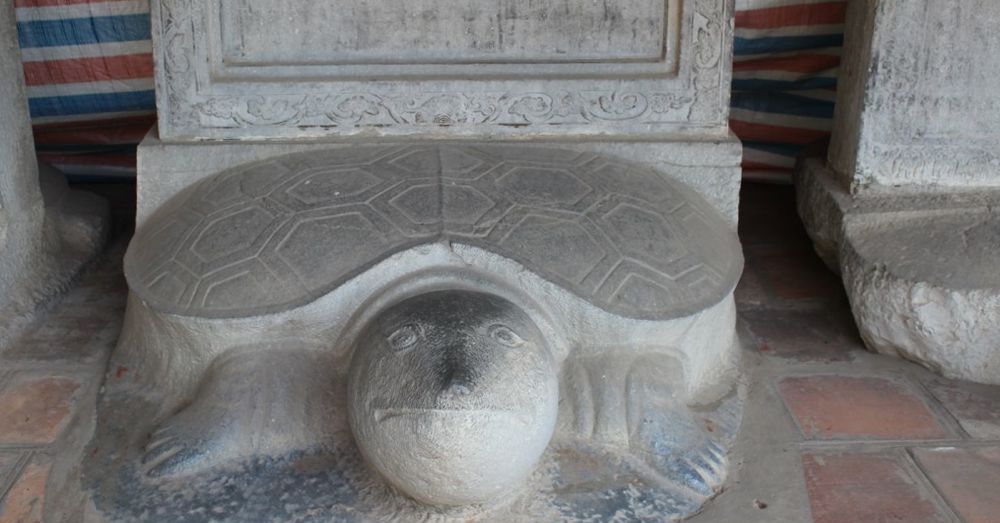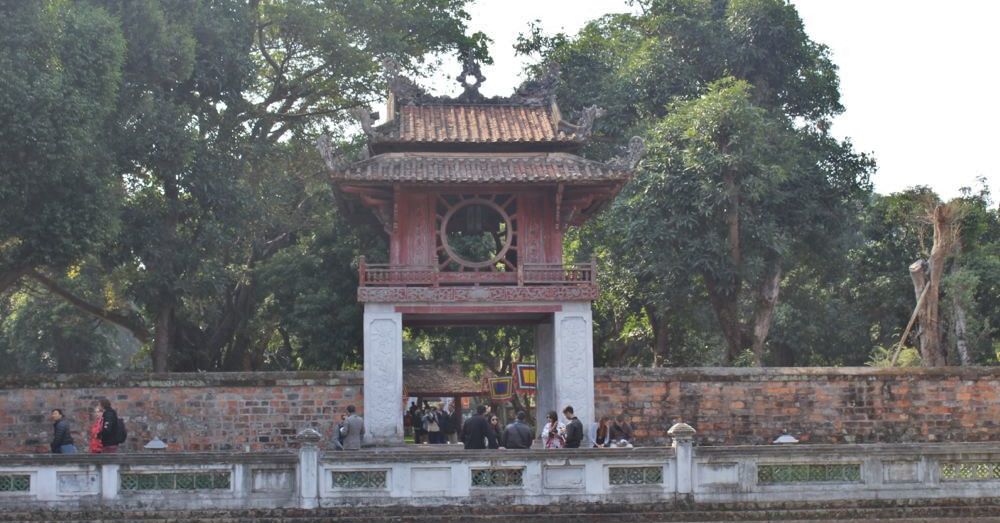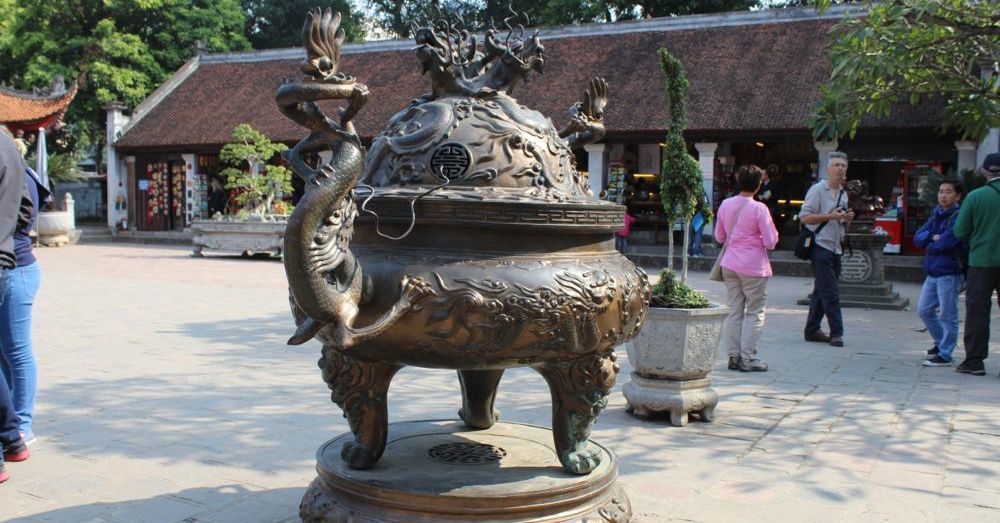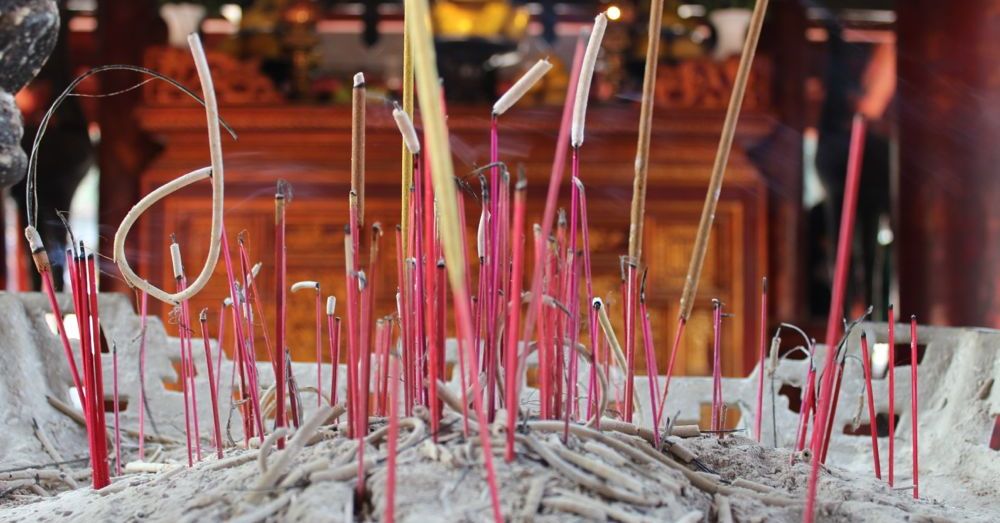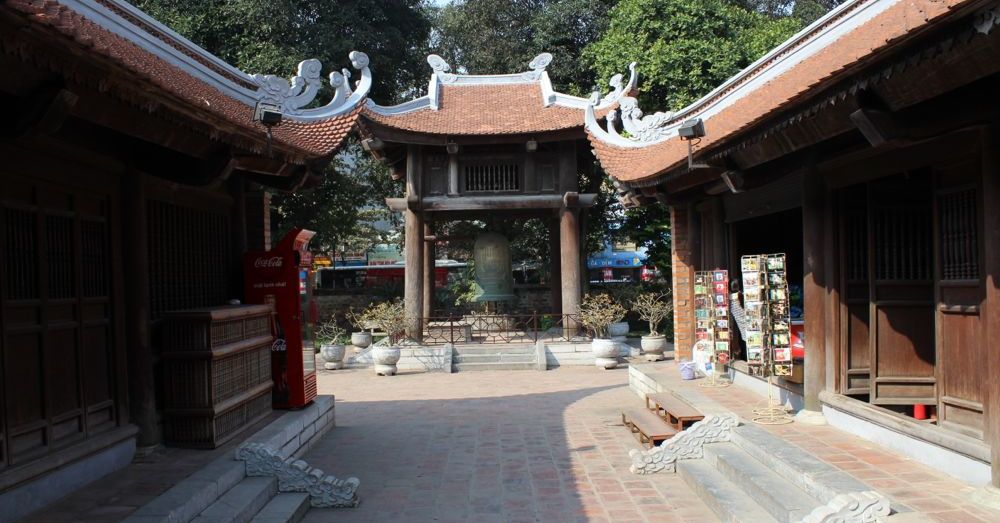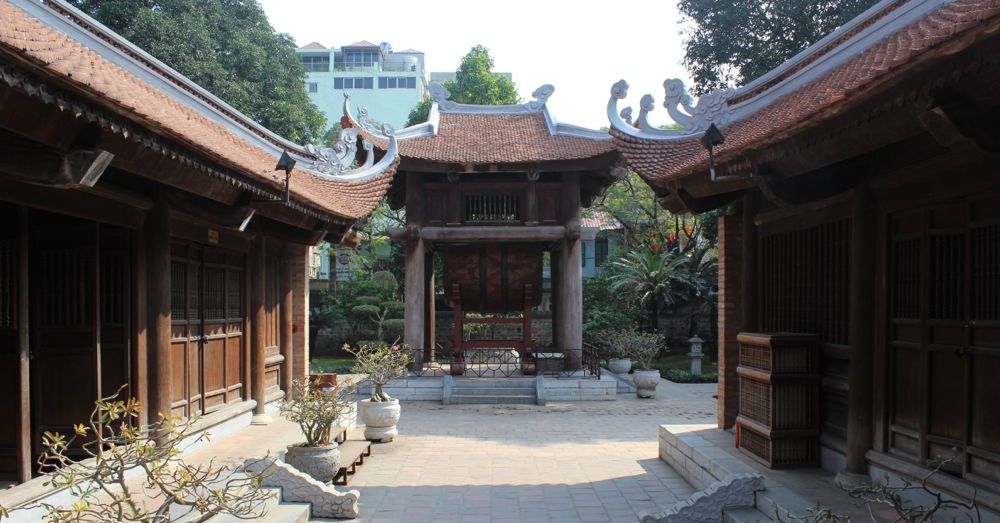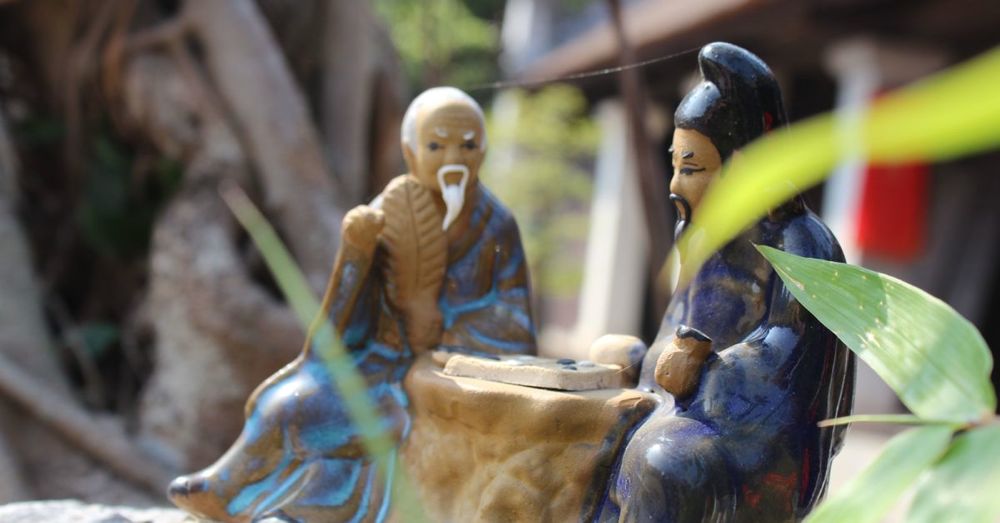 From one man to another ...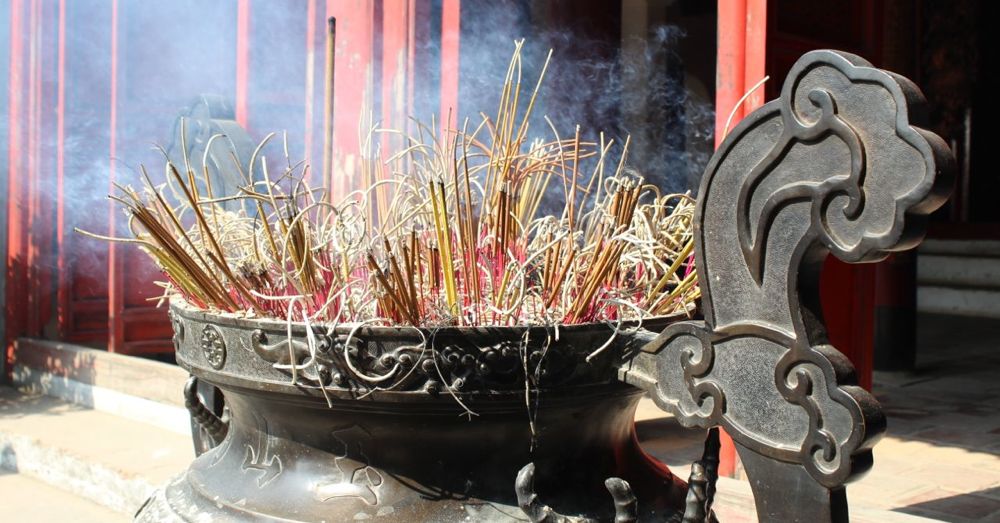 Temple of the Jade Mountain
Burning Fake Money (Offerings)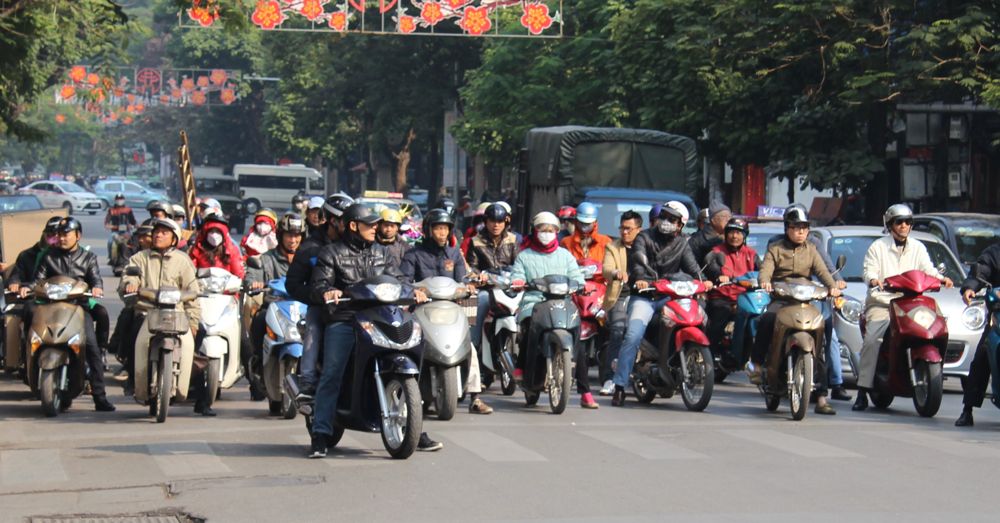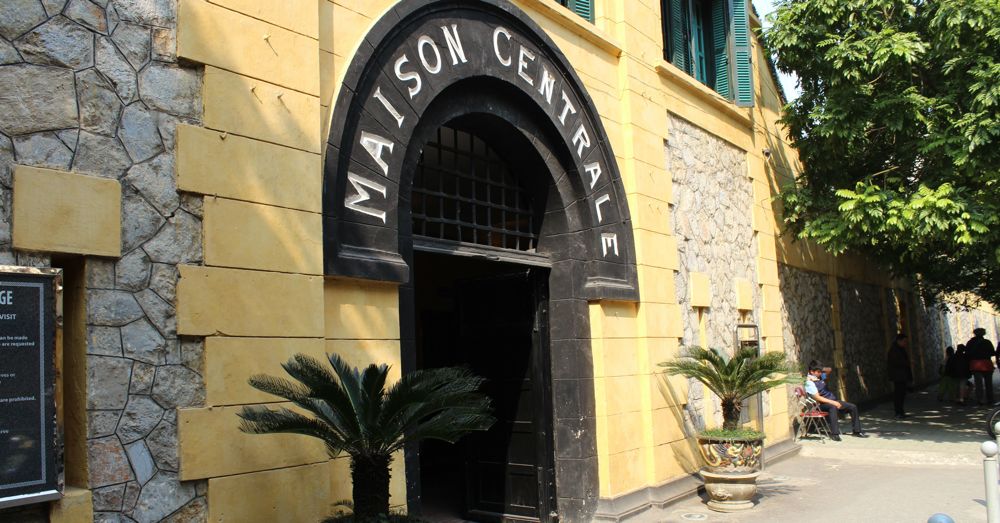 Original Hoa Lo Prison Gate
Forged iron and thick bolts.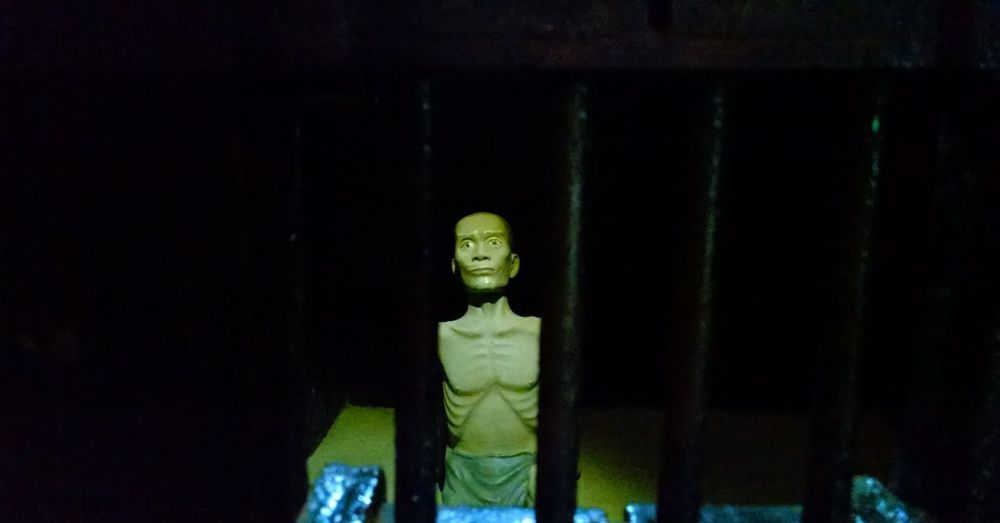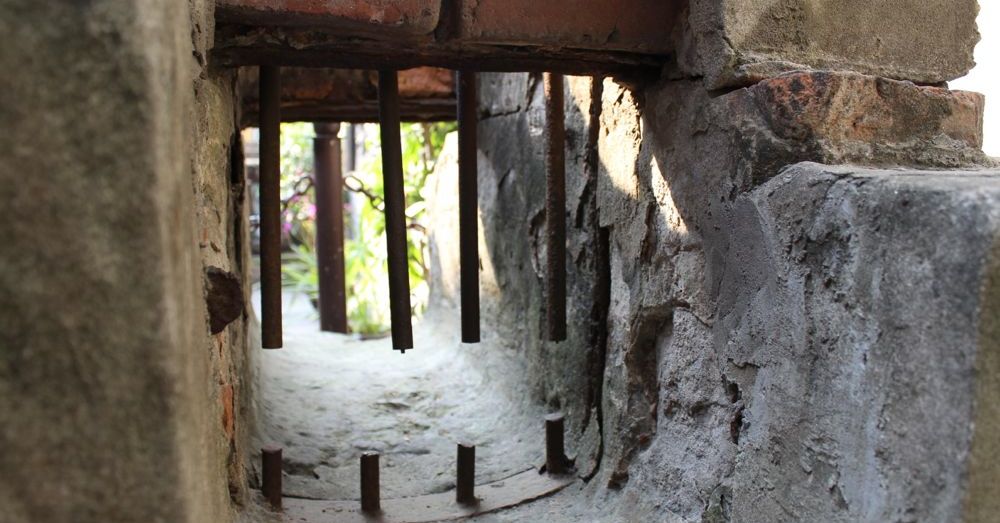 People escaped out of these bars.
Shows just how thin they had to be.
Full mural at Hoa Lo Prison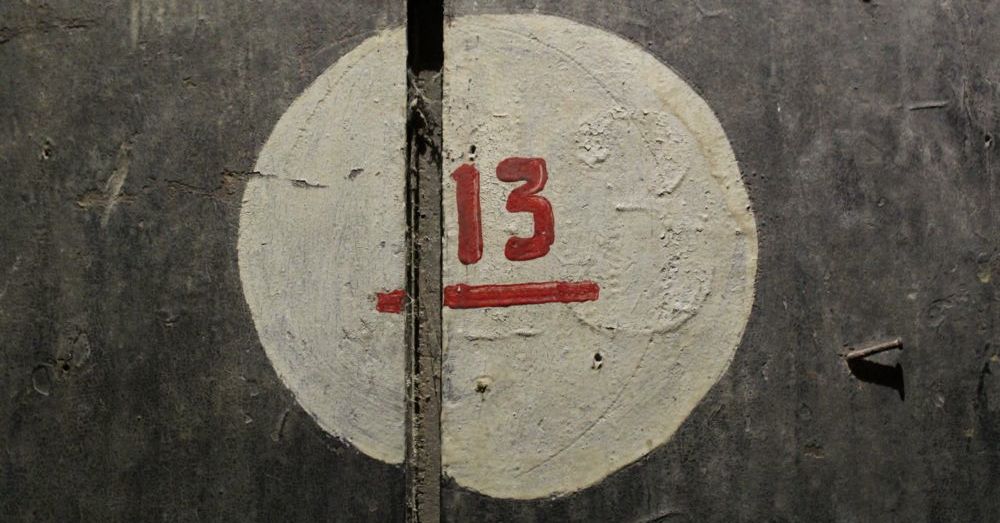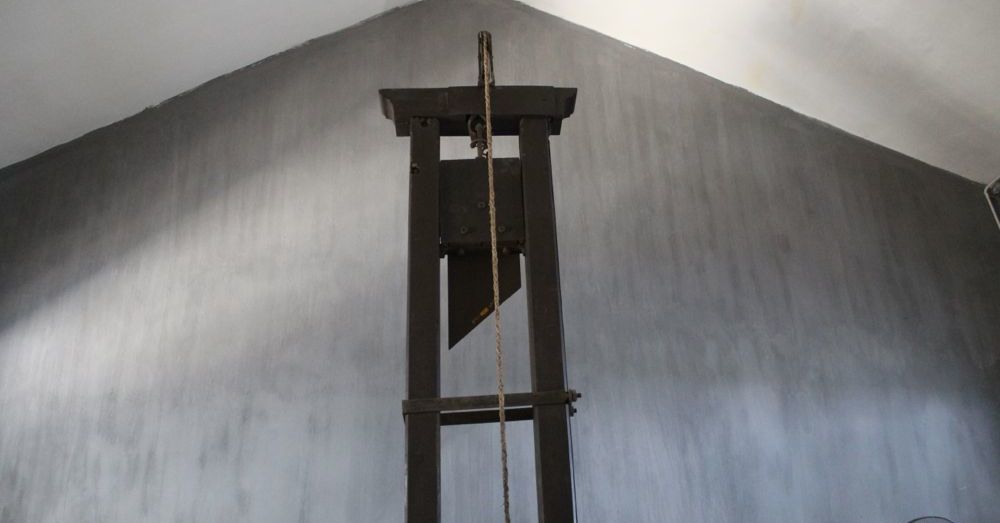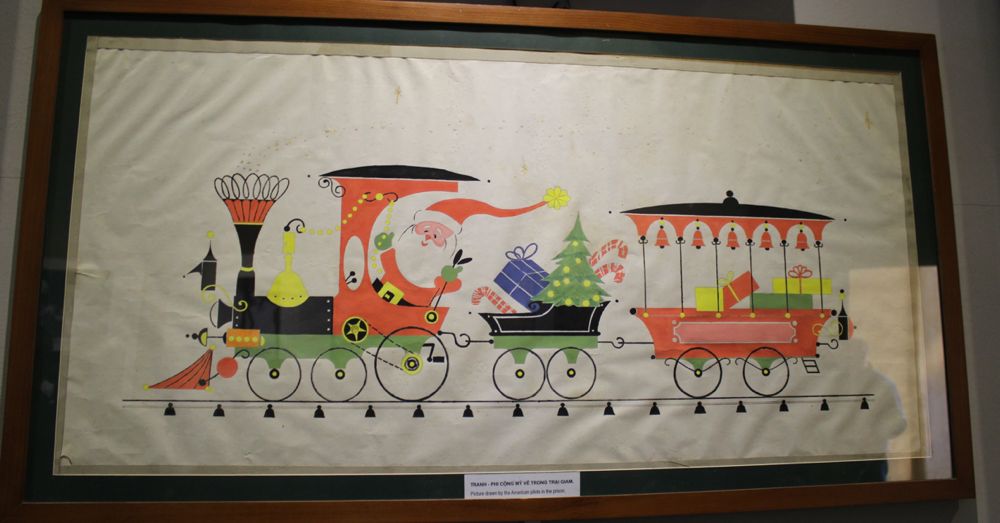 Santa comes to Vietnam during wartime.
Caption reads: Picture drawn by American pilots in the prison.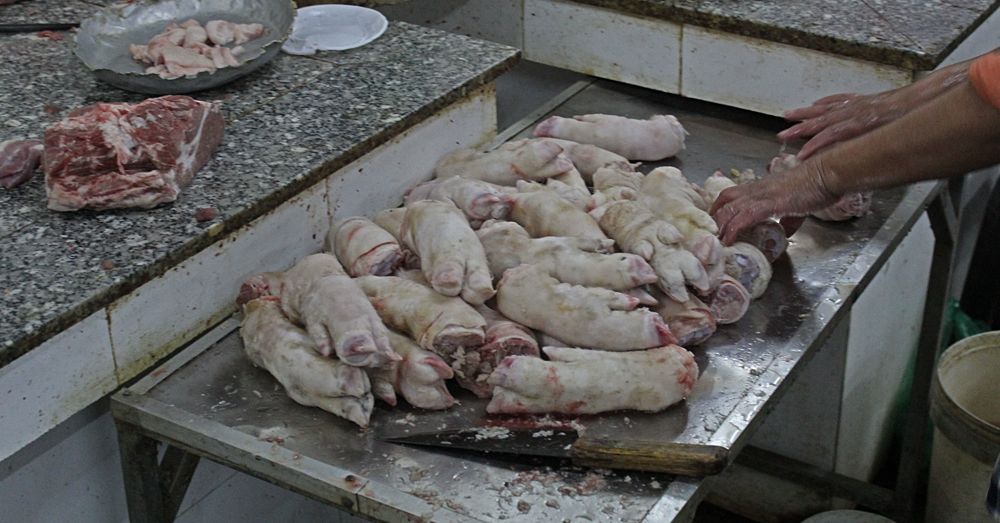 Why doesn't the caged myna bird sing?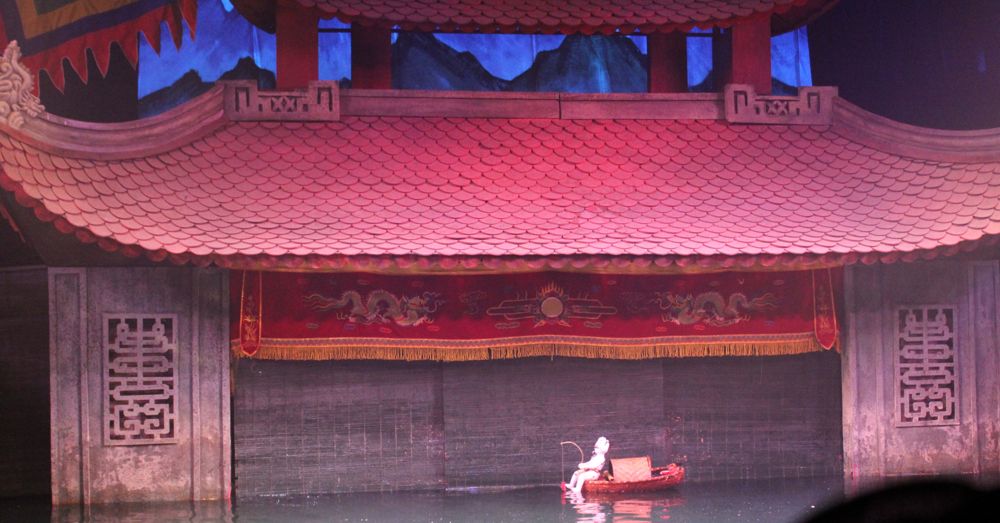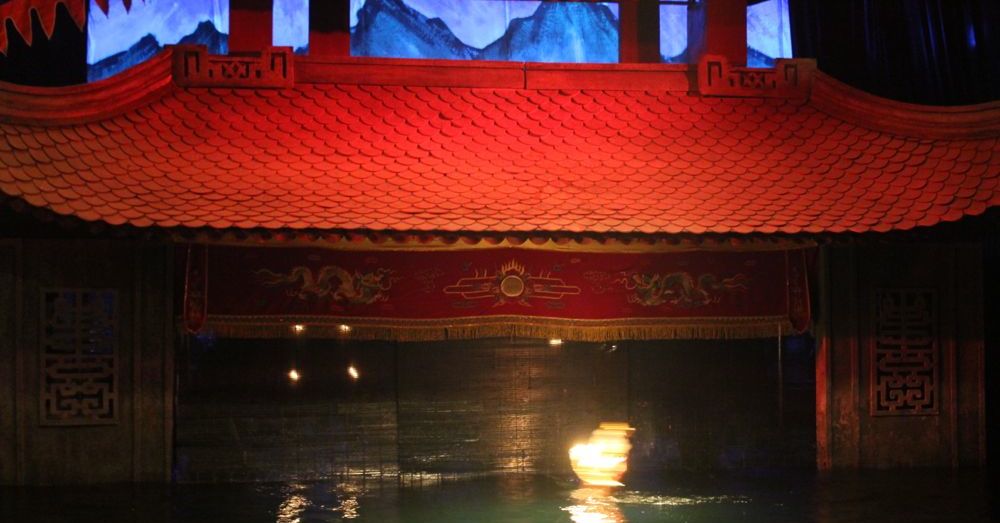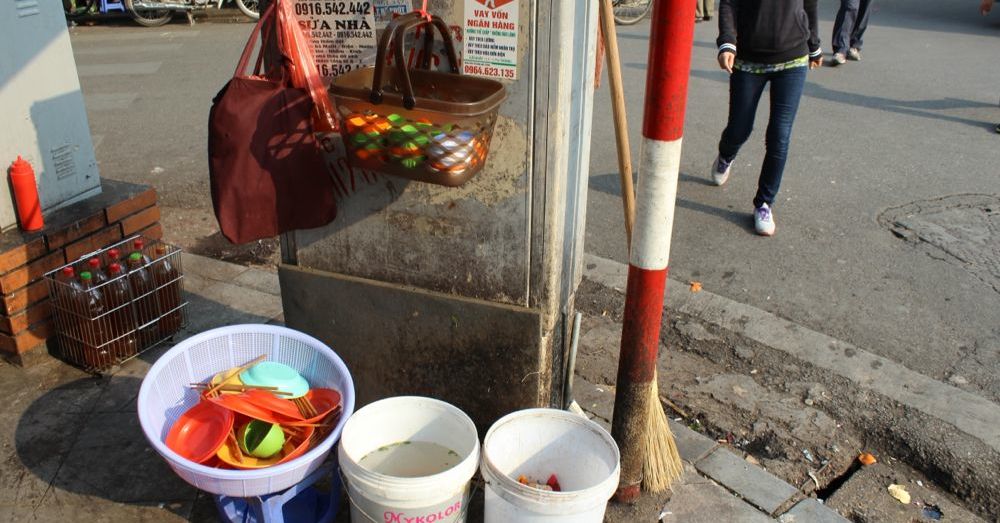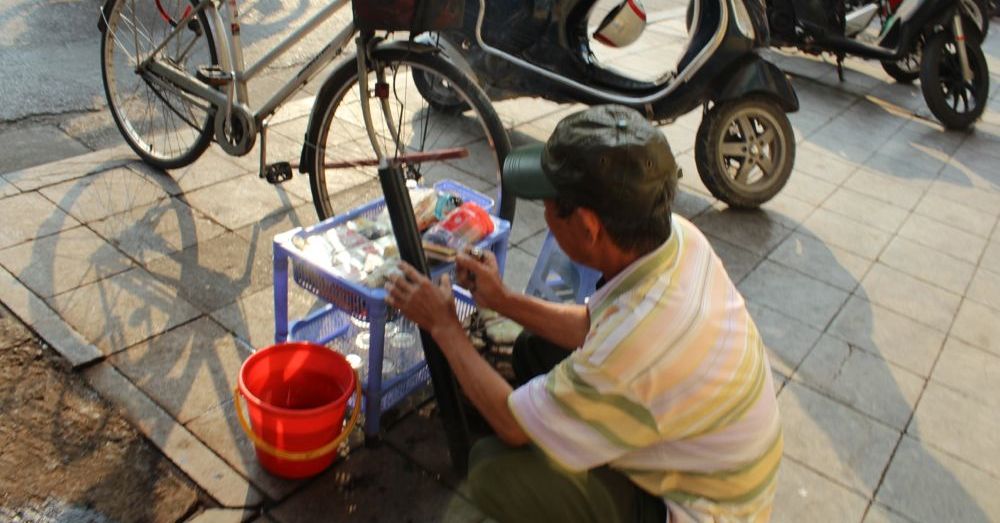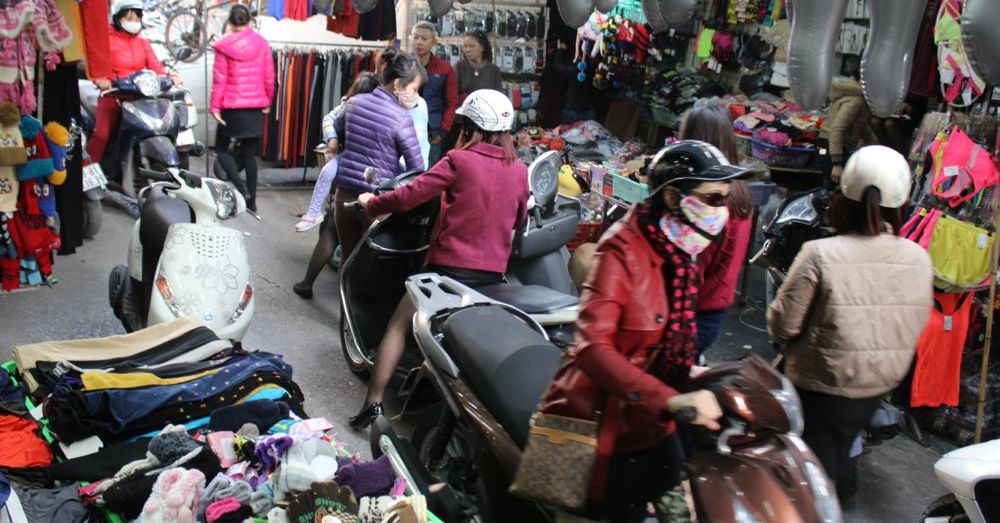 Big traffic in Underwear Alley
Most useful bike carry I've seen yet.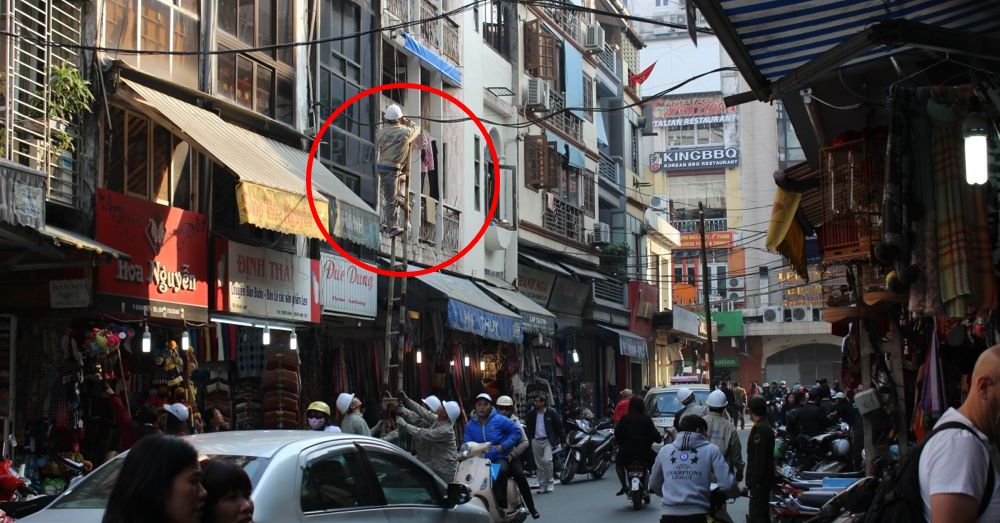 Fixing the cables.
On a ladder. In a busy street. What could go wrong?
The Last Egg Cream of the night.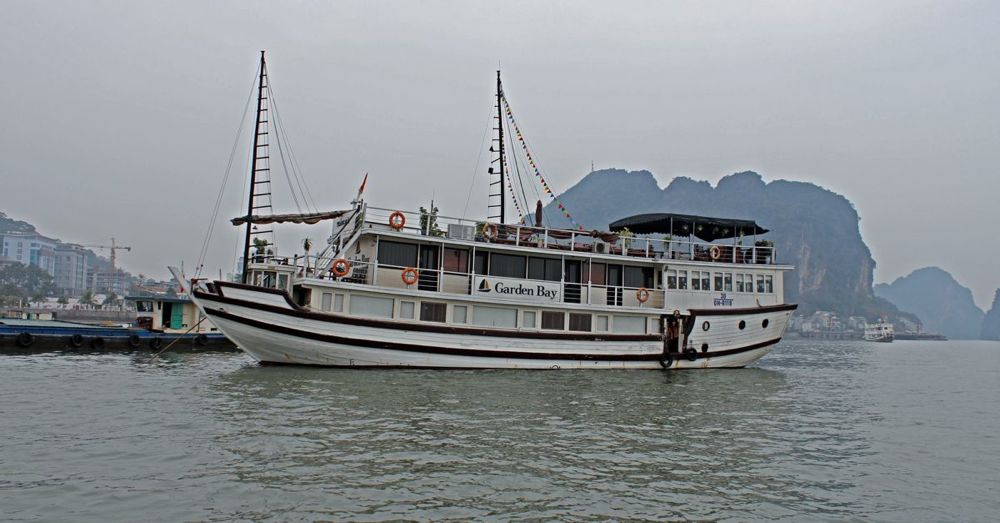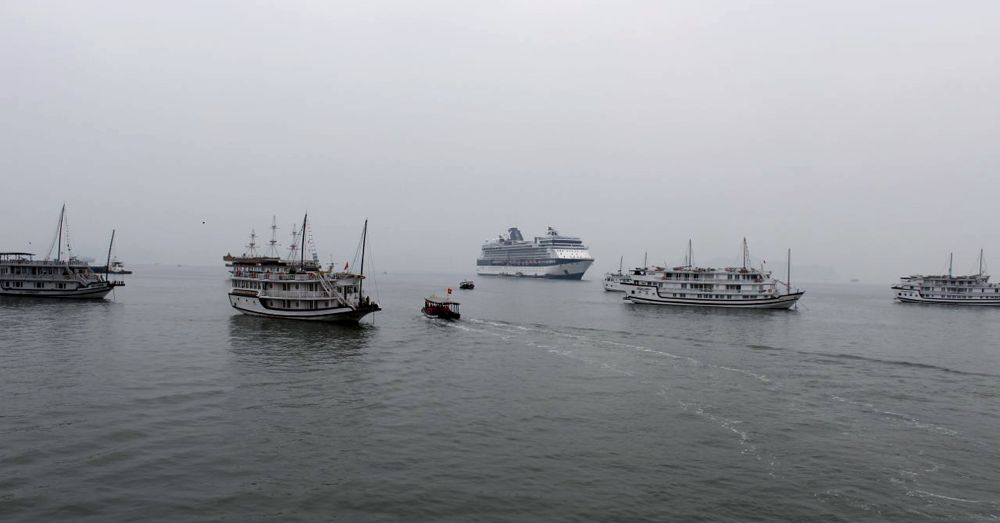 View from the Garden Bay 01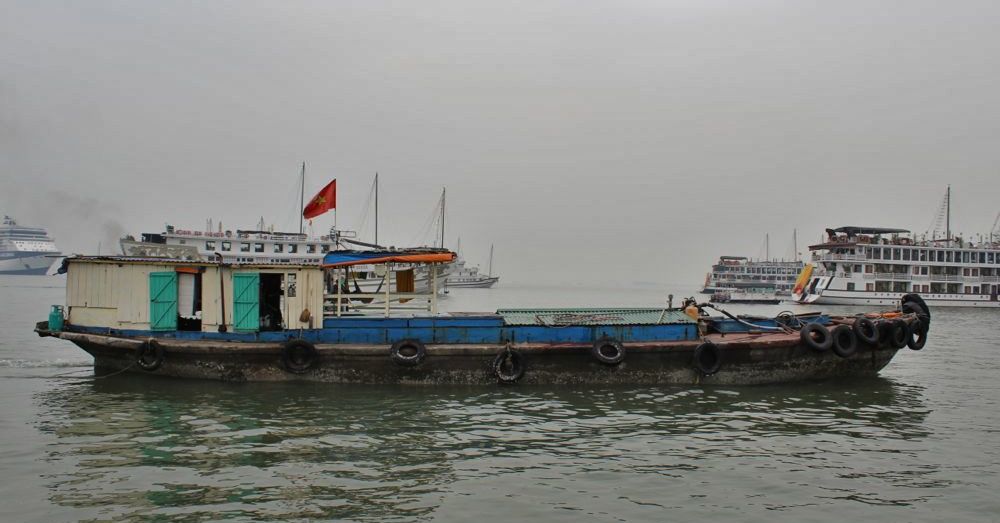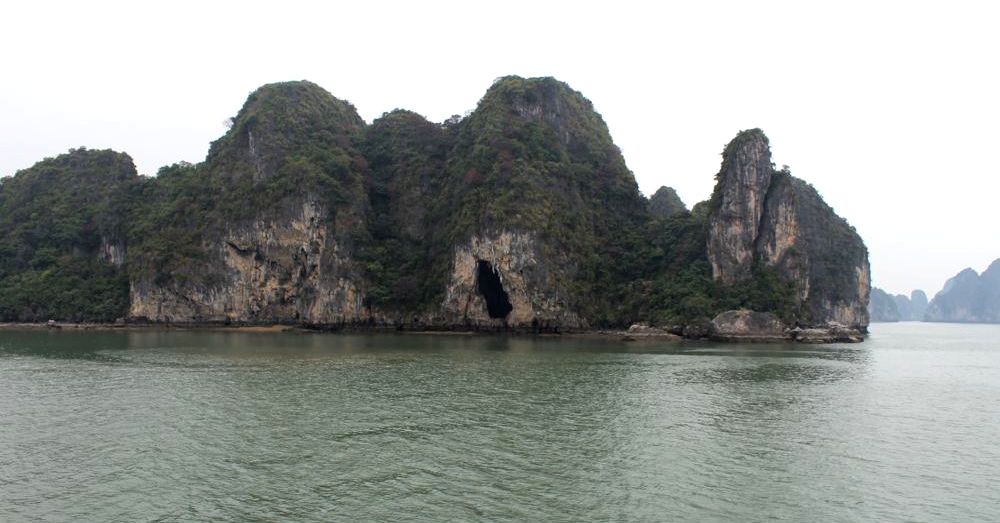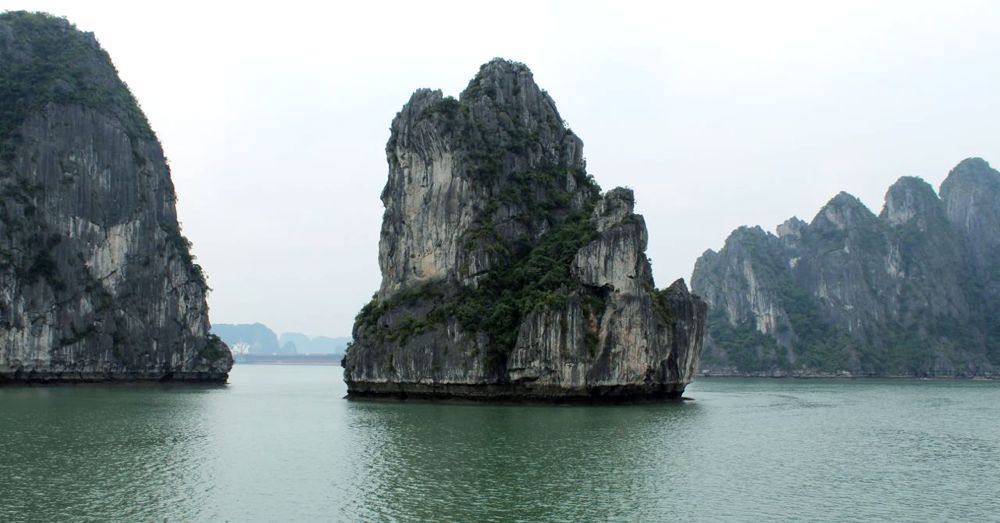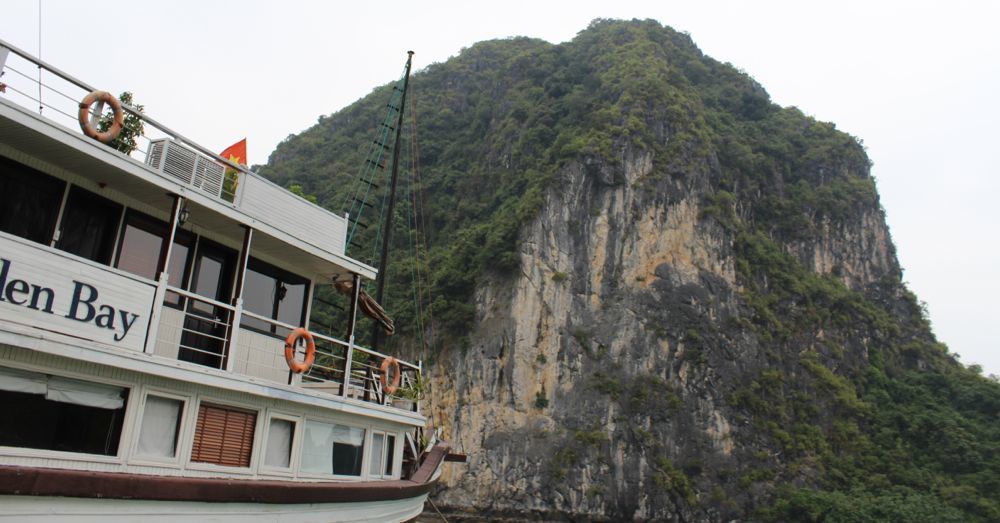 Look Out!
Sometimes the Garden Bay 01 would get eerily close to the islands.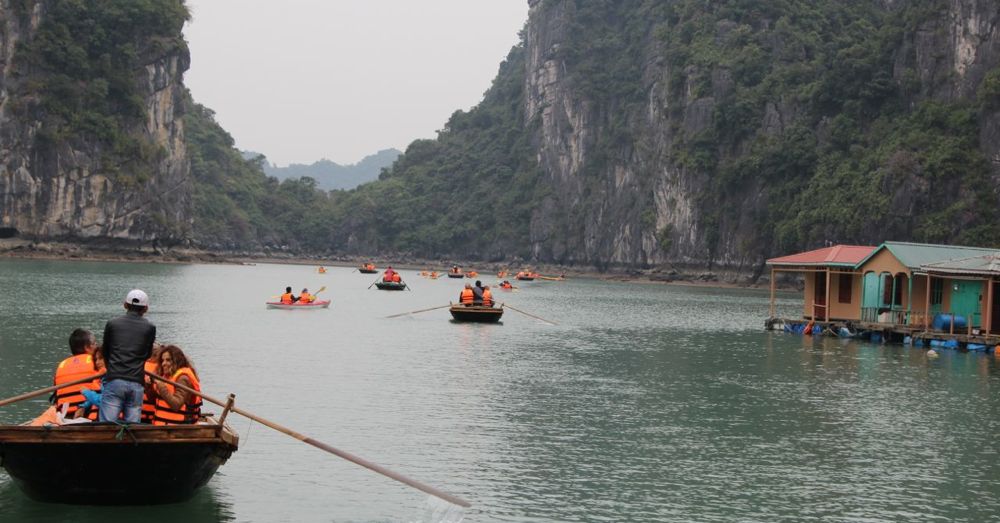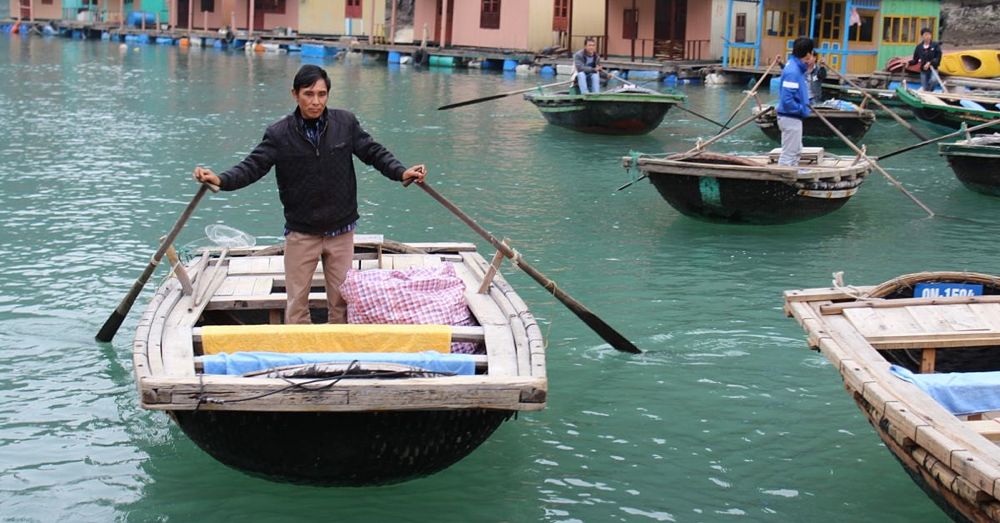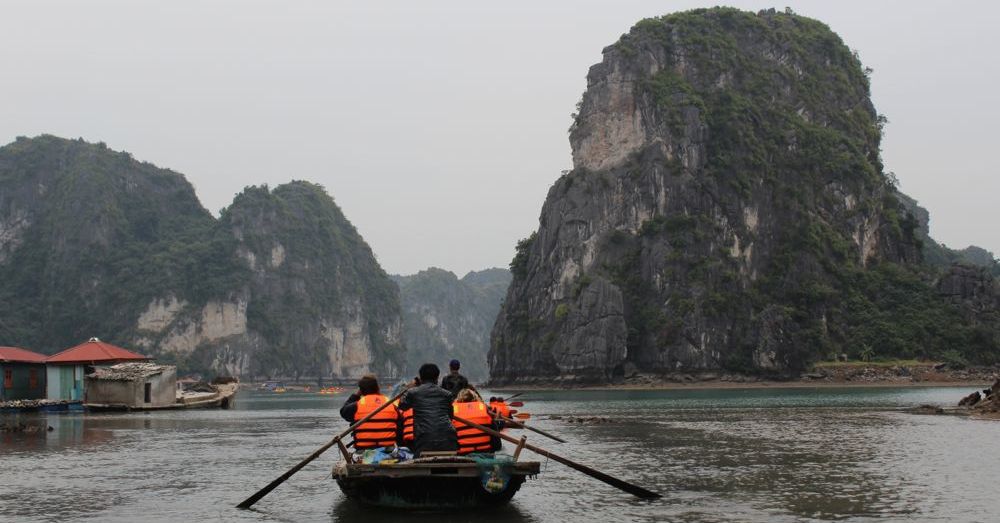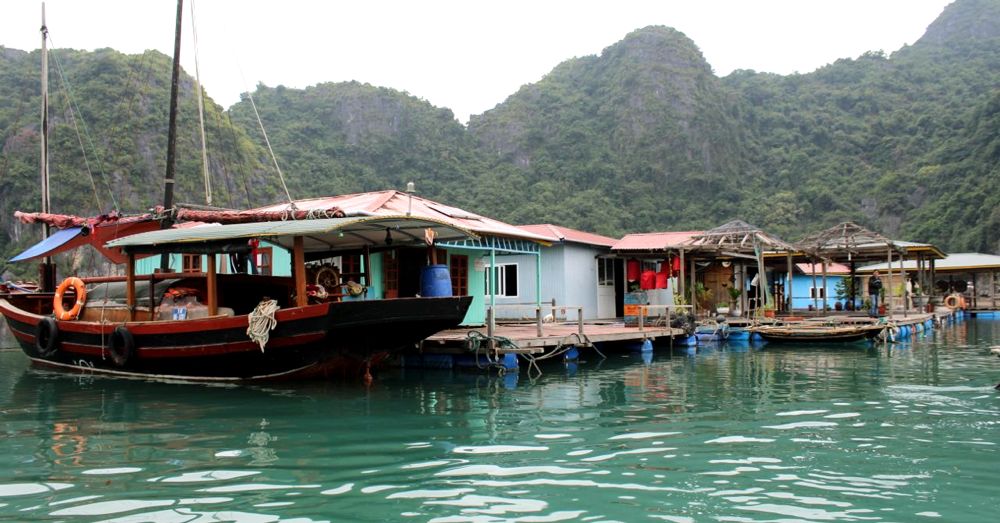 The Village
It was for show. i don't think anyone really lived here.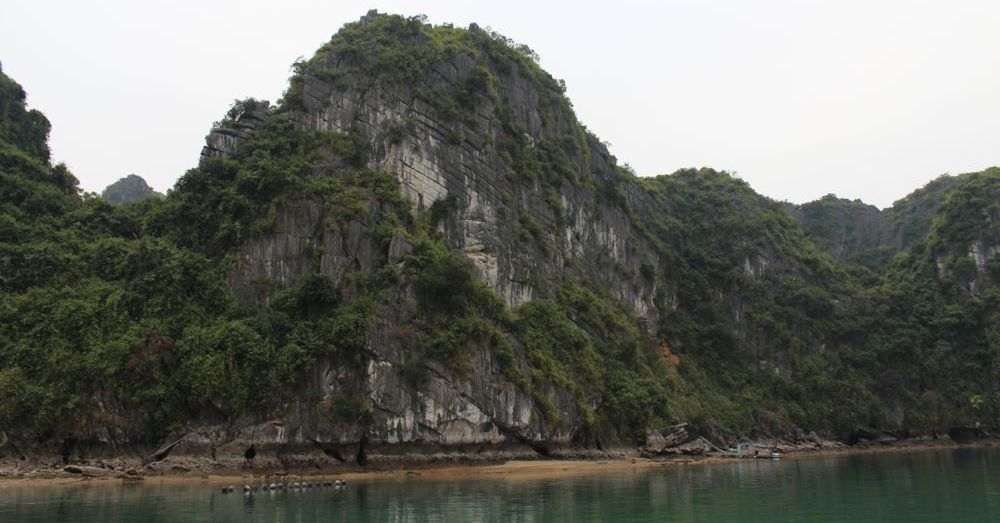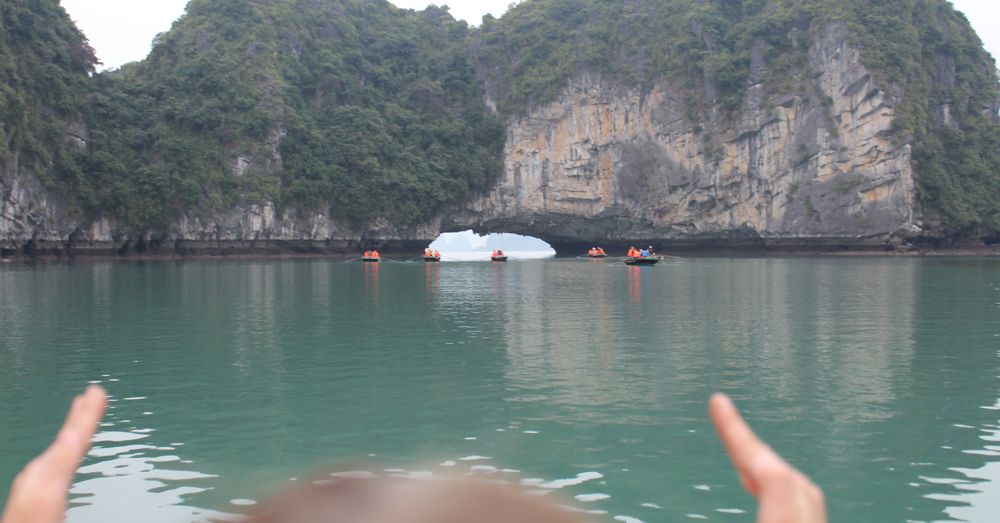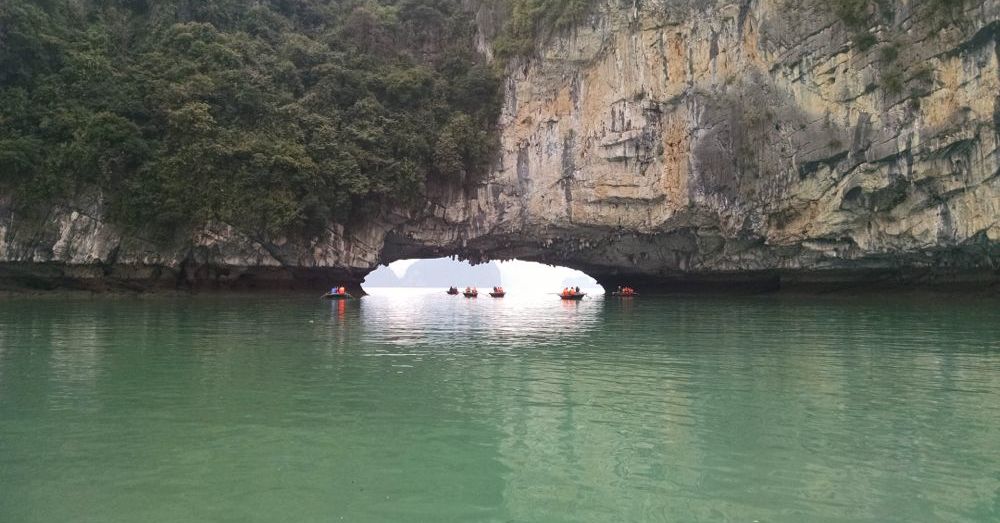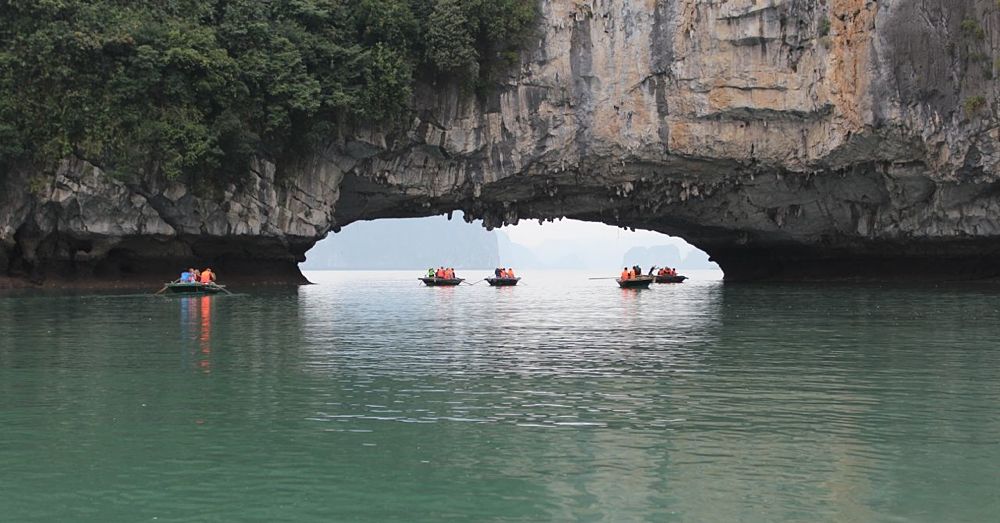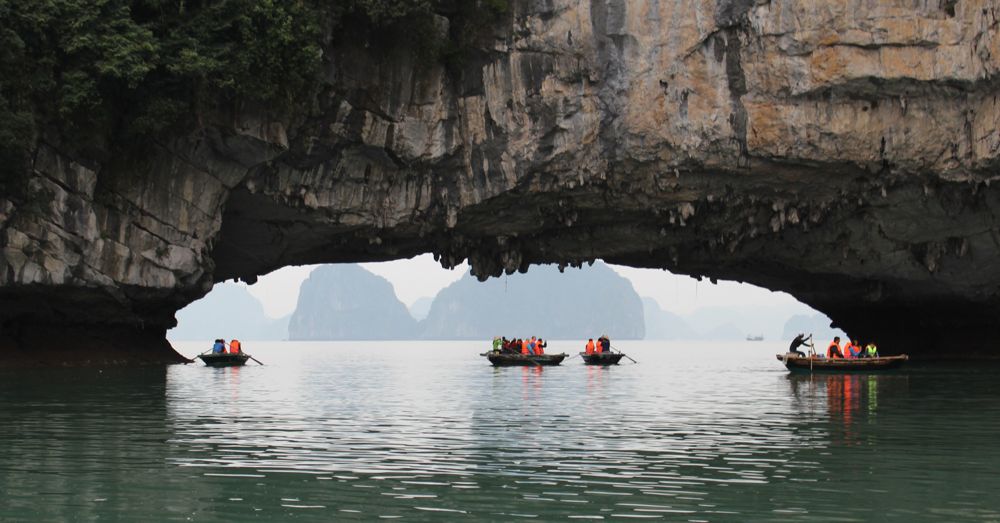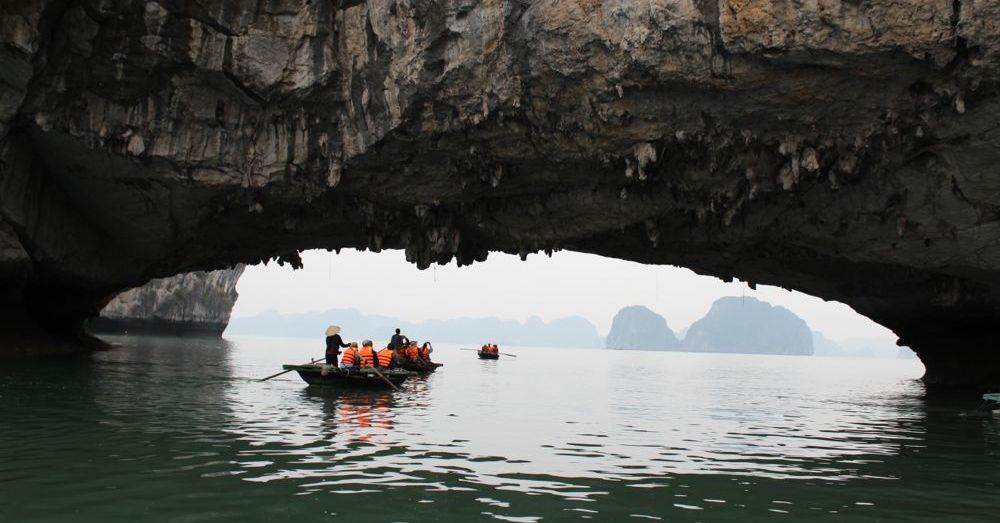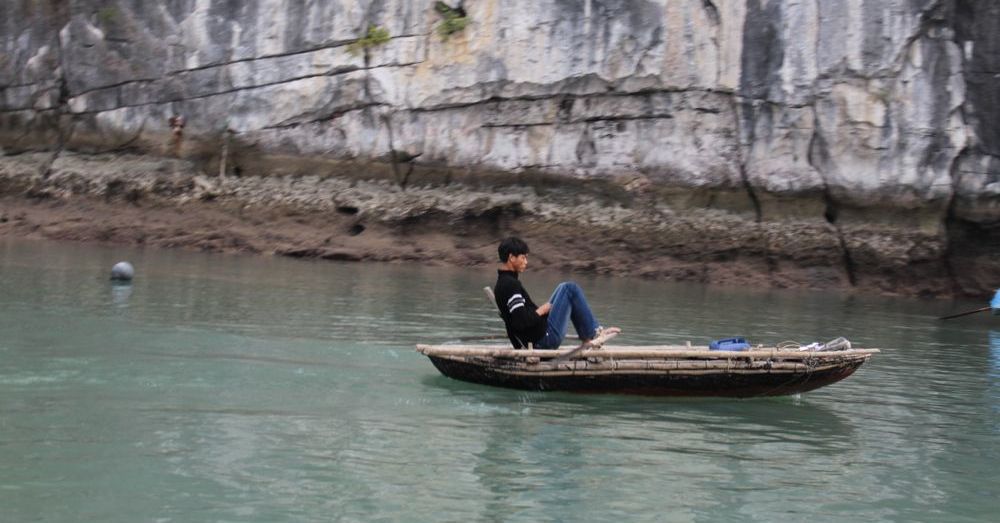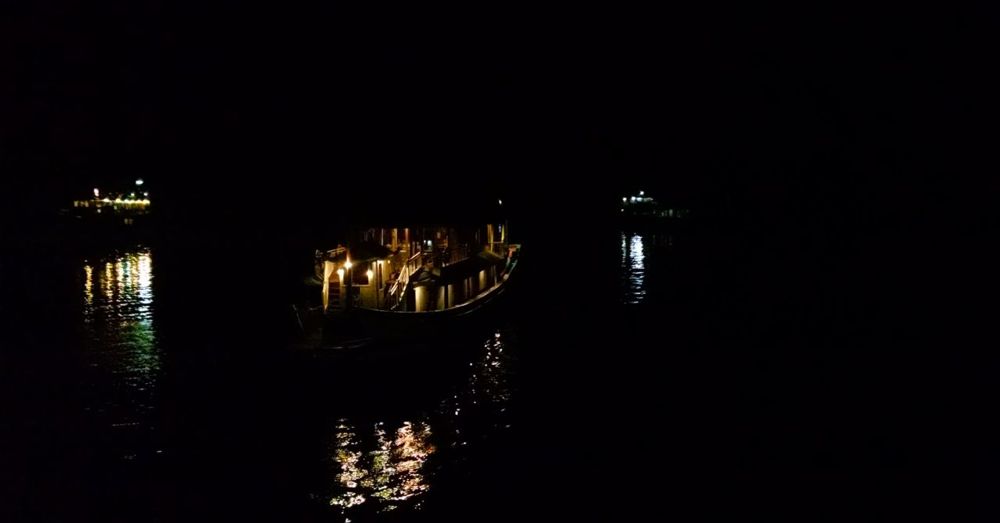 Christmas Eve, Ha Long Bay
Christmas Day, Ha Long Bay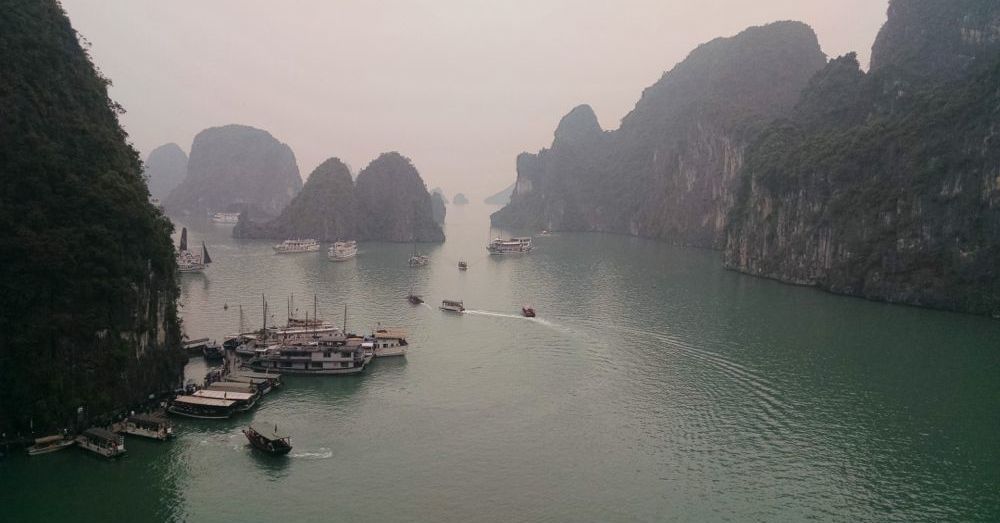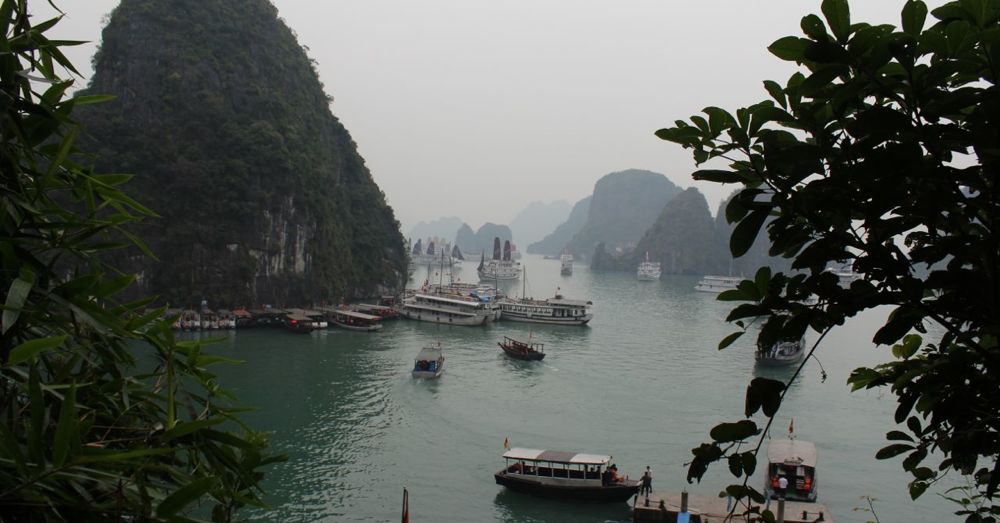 Surprise Amazing Cave
Yes, that's how it's lit.
Writing in the Cave
Our guide told us this dated back to when the cave was discovered. I don't belive him.
Lucky Turtle on the Floor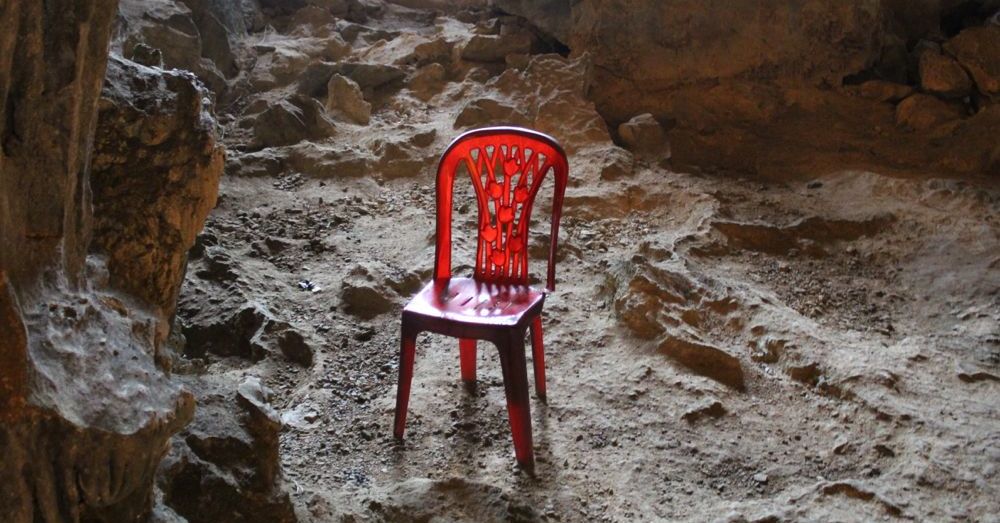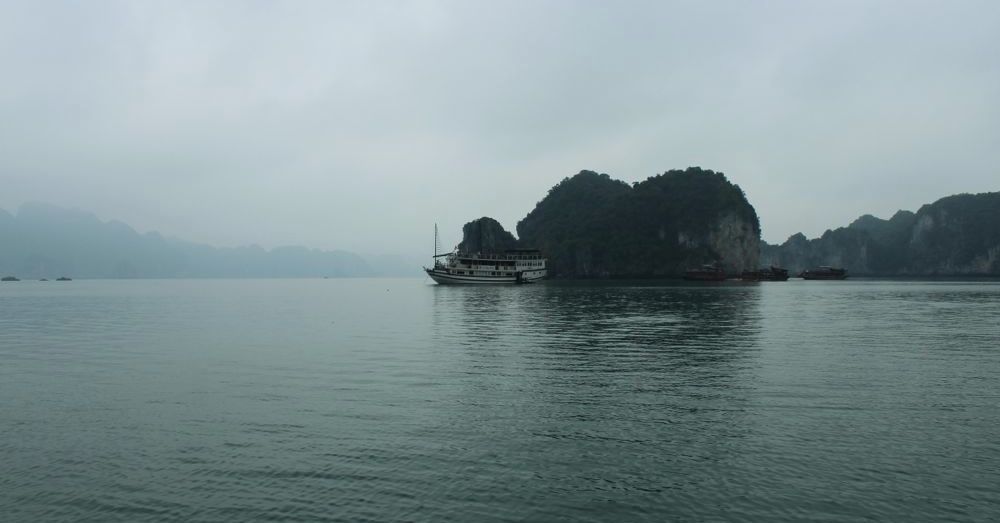 Another day, another island in Ha Long Bay
Rock Formation by the Beach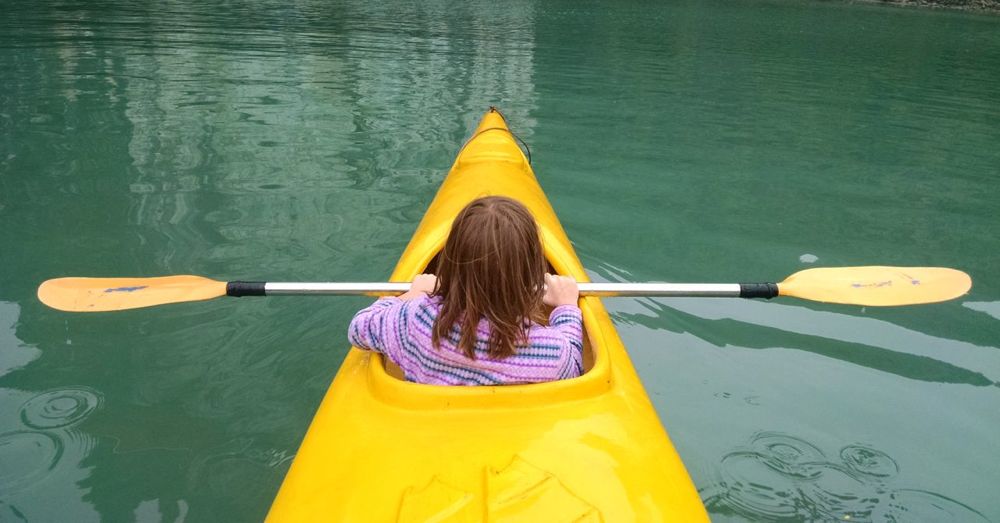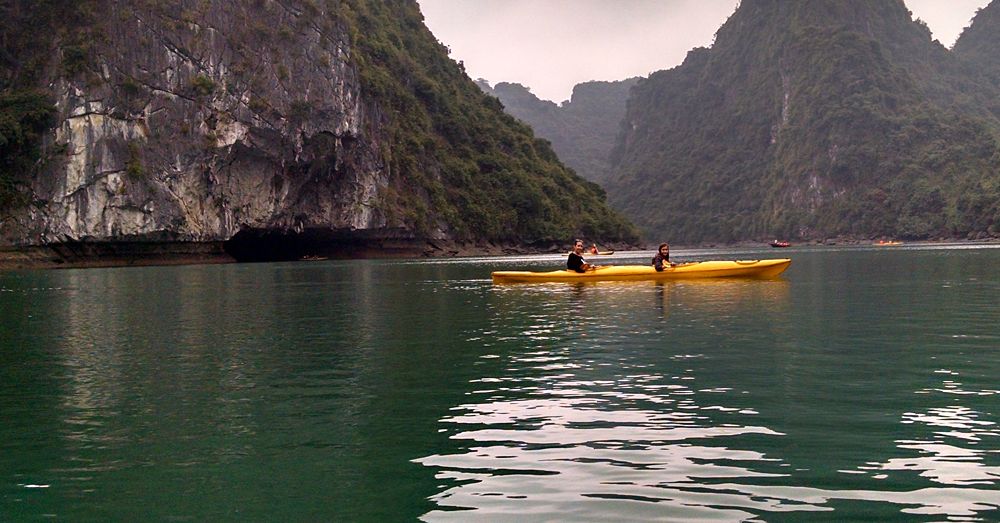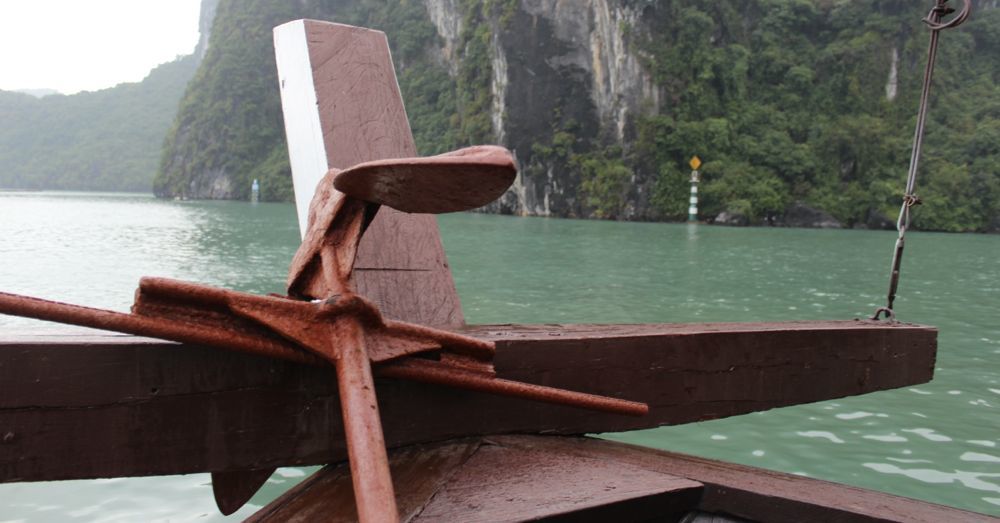 Temple on an Island
We would have liked to visit this, but it wasn't on the menu.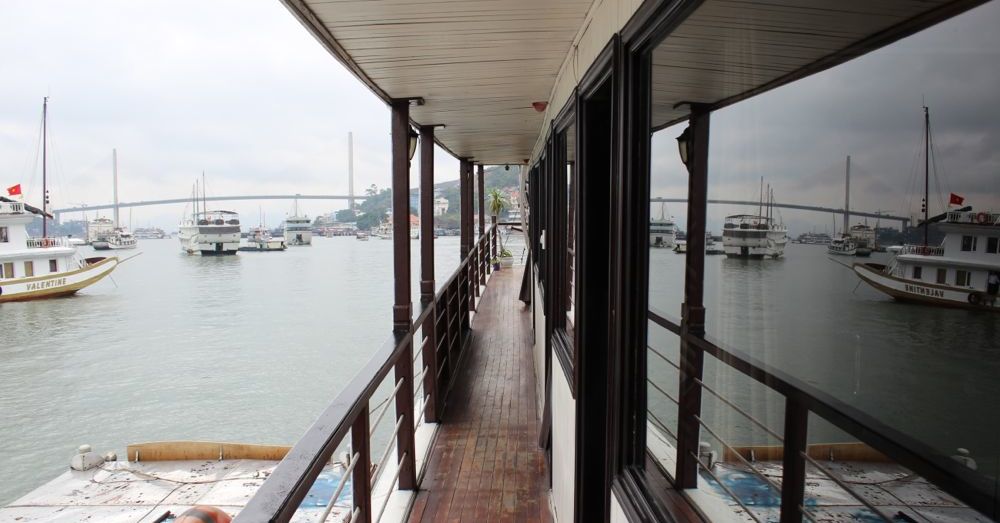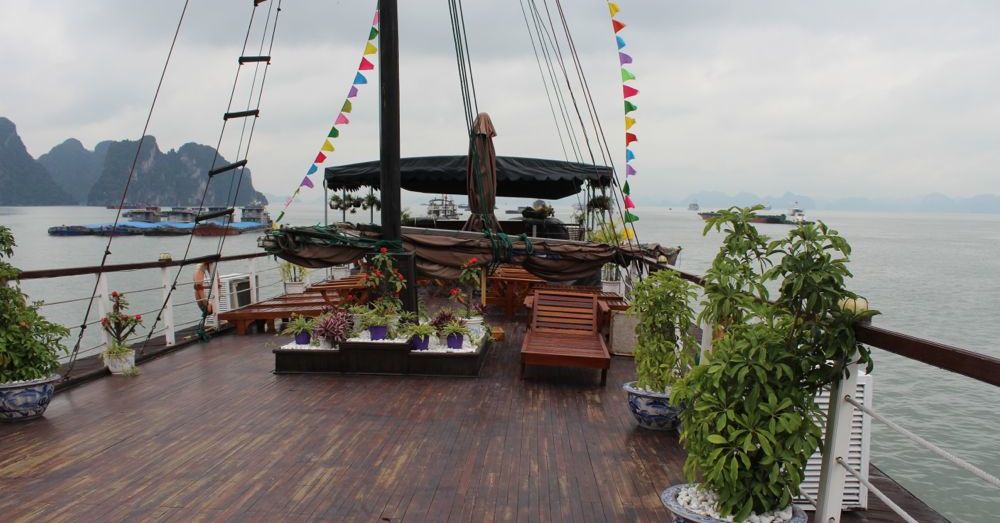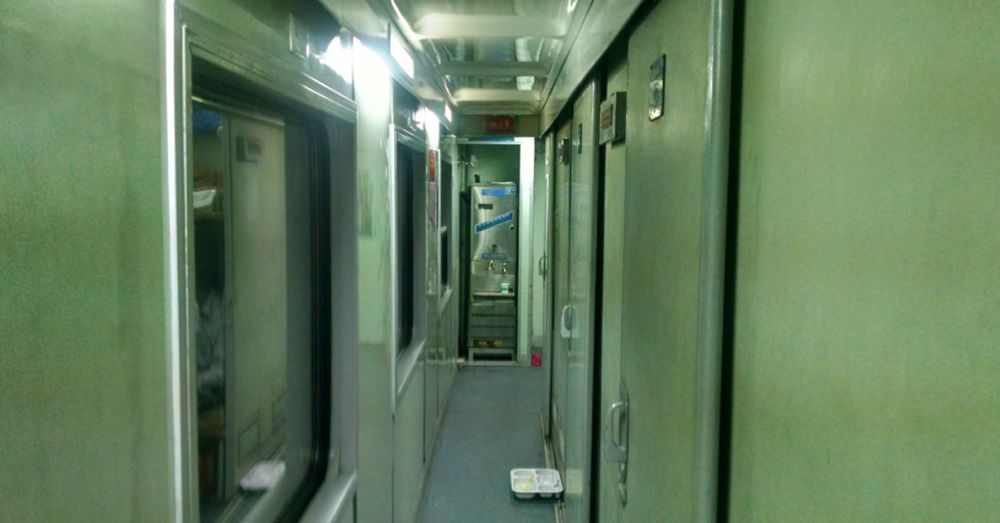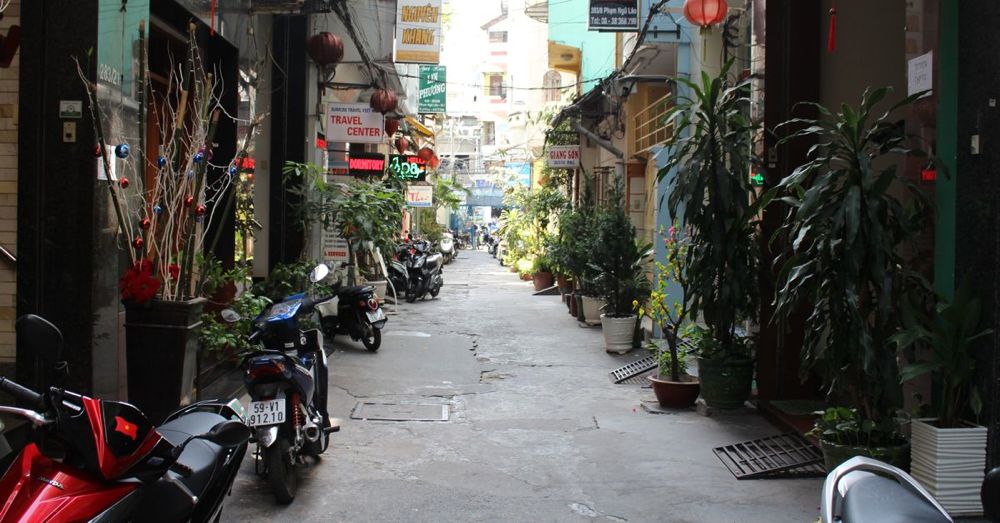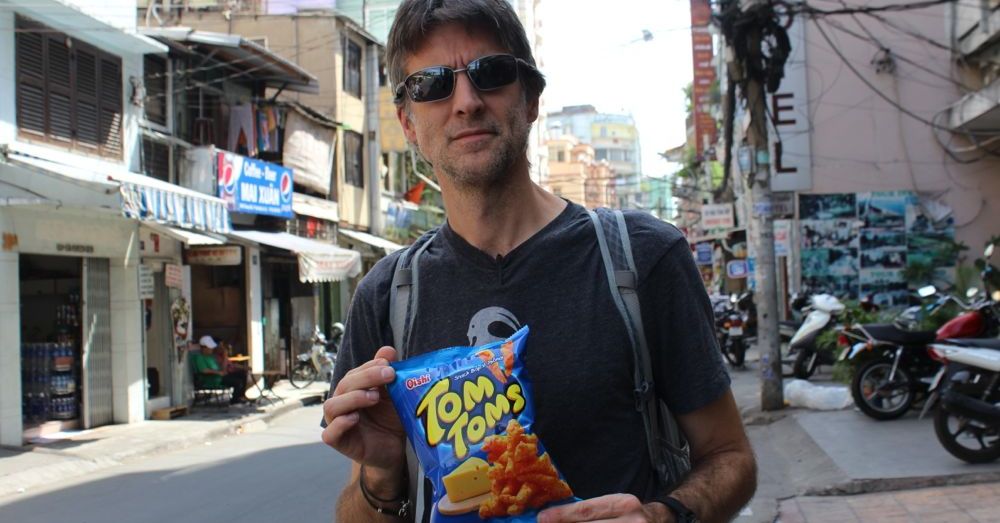 A well-named snack.
It didn't taste very good, though.
Motorbike in the hotel lobby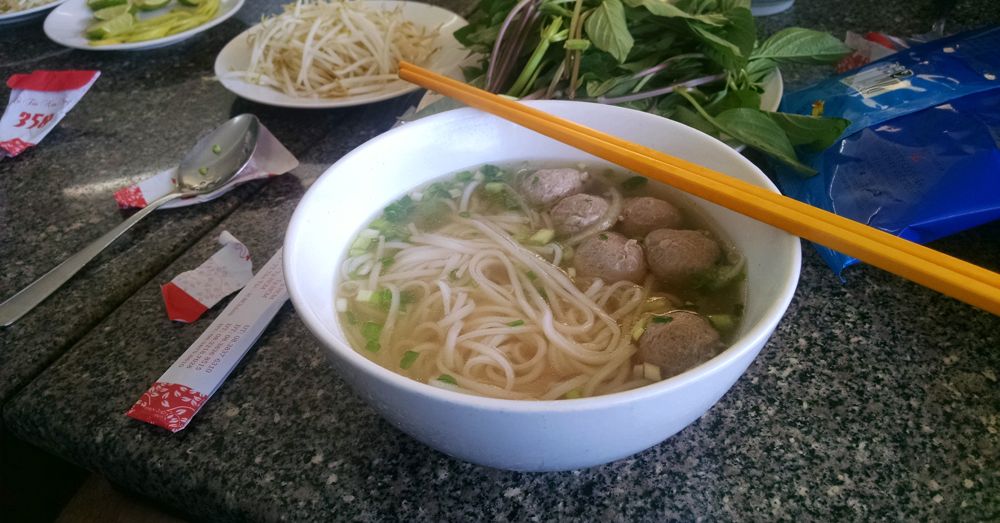 Crazy hand-powered tricycle.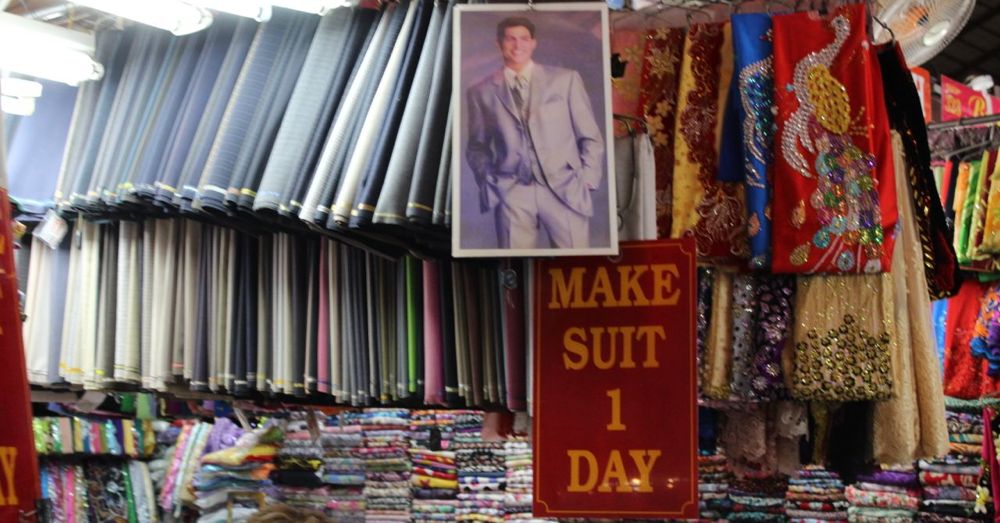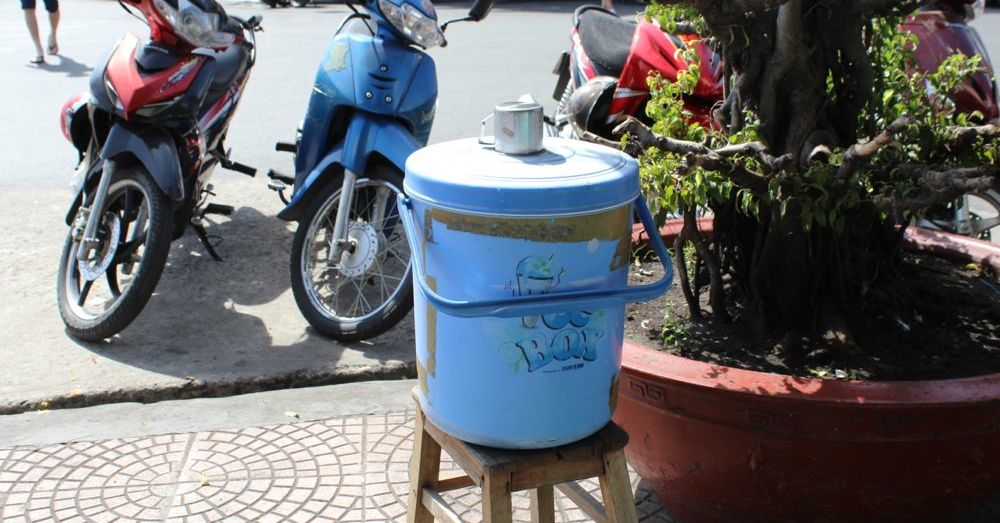 Water bucket.
I think is for communal use.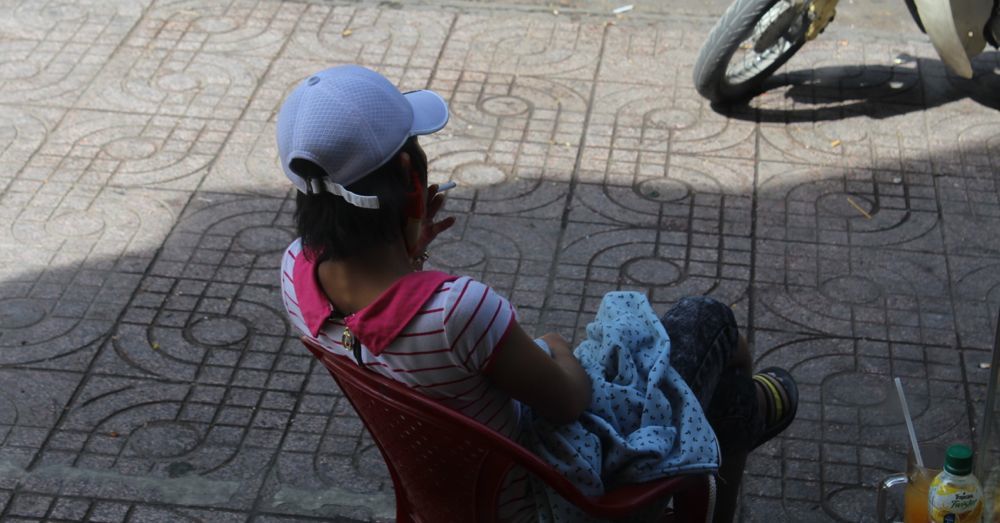 Woman wearking a face mask, smoking.
This woman is enjoying a cigarette. She's also wearing a facemask to protect her from the city's noxious fumes.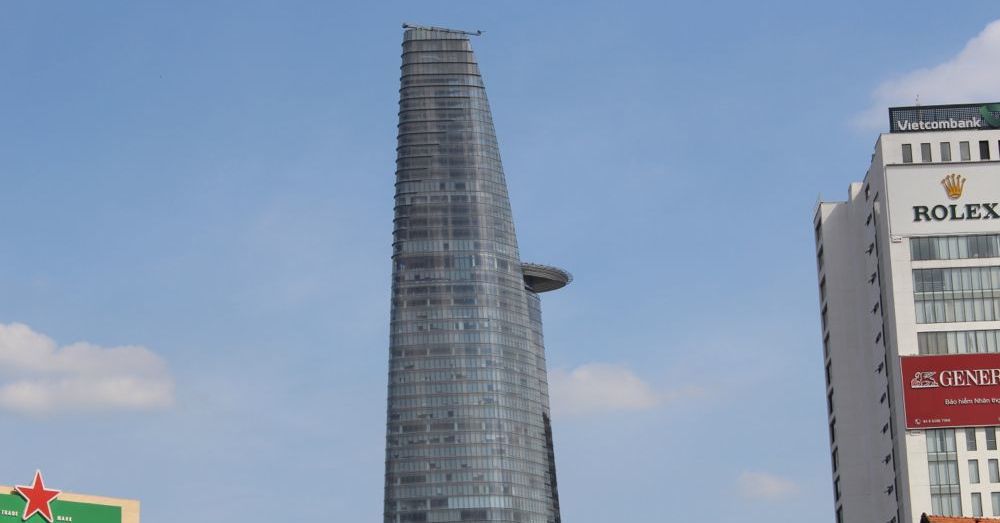 Bitexco Financial Tower
With Millennium Falcon landing pad.
Phuc Long
Vietnamese Starbucks, essentially.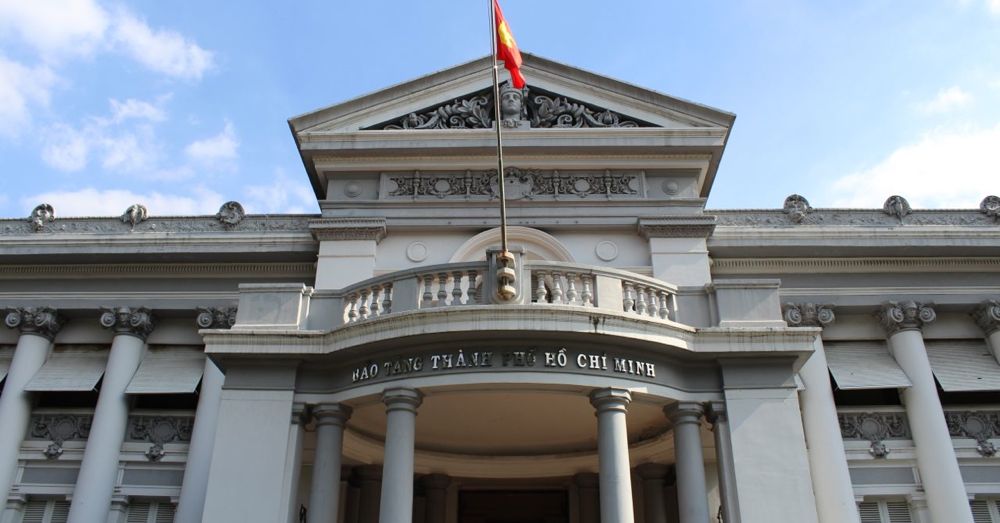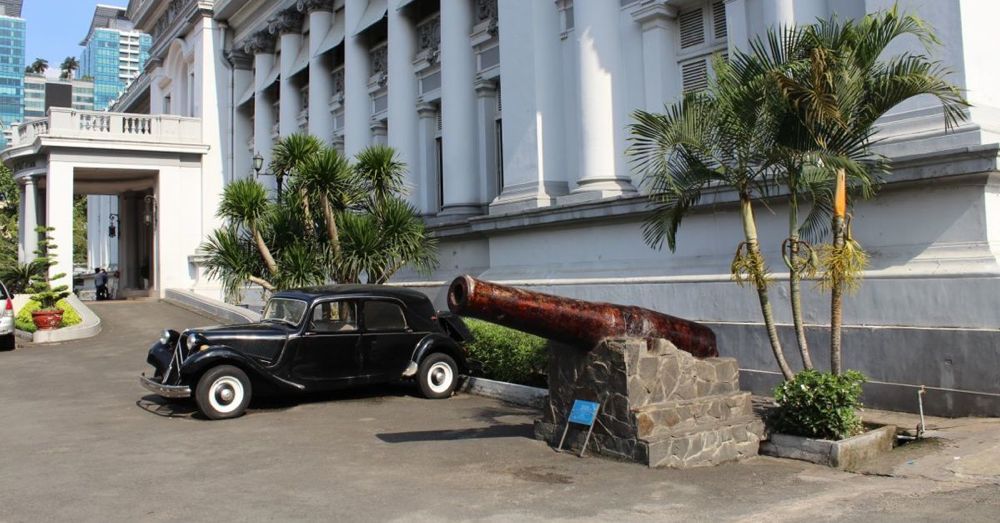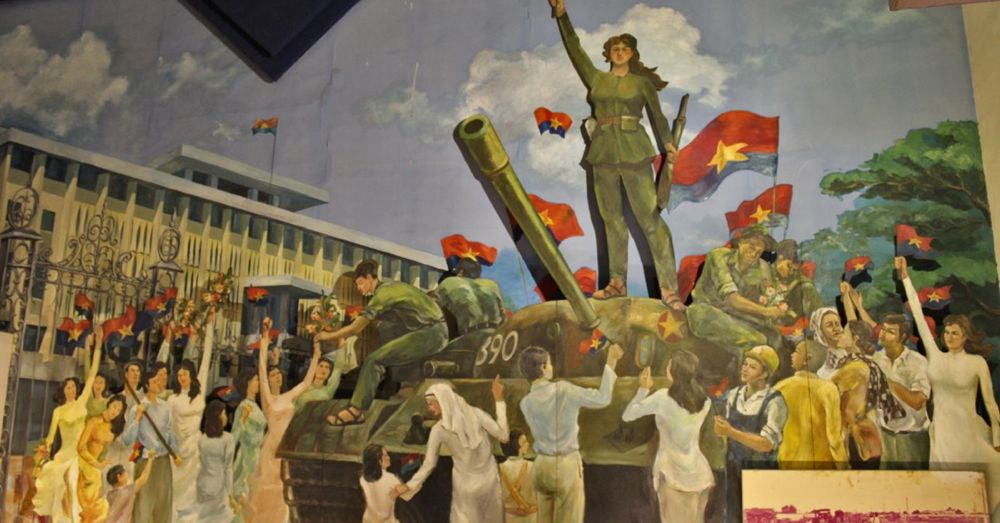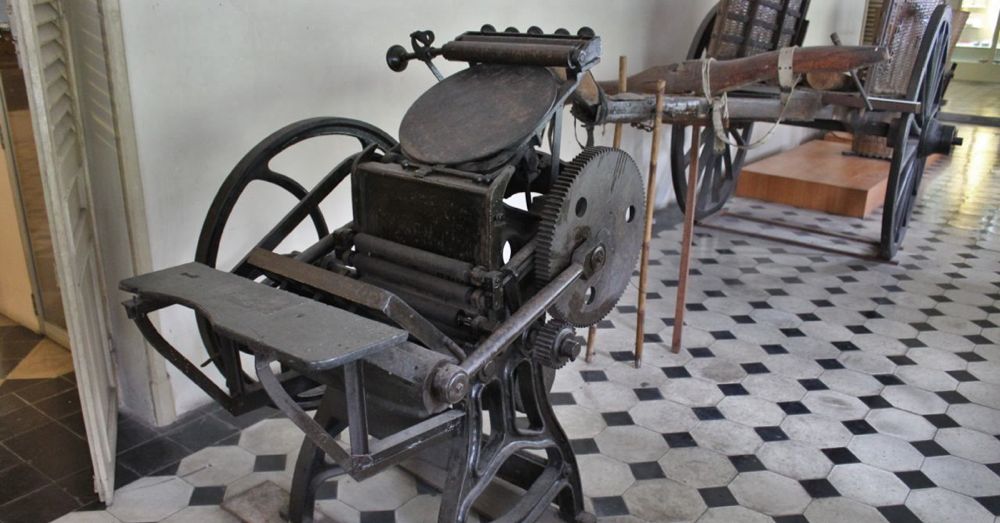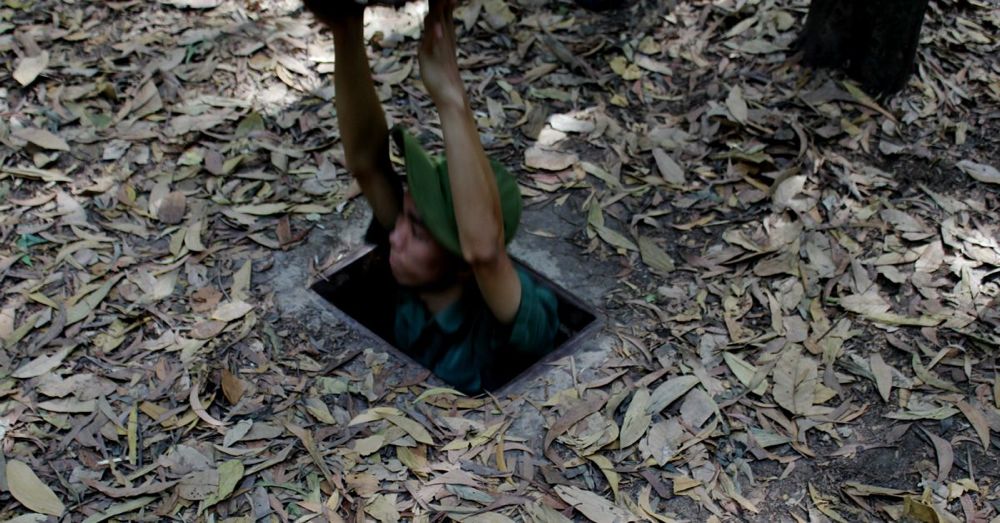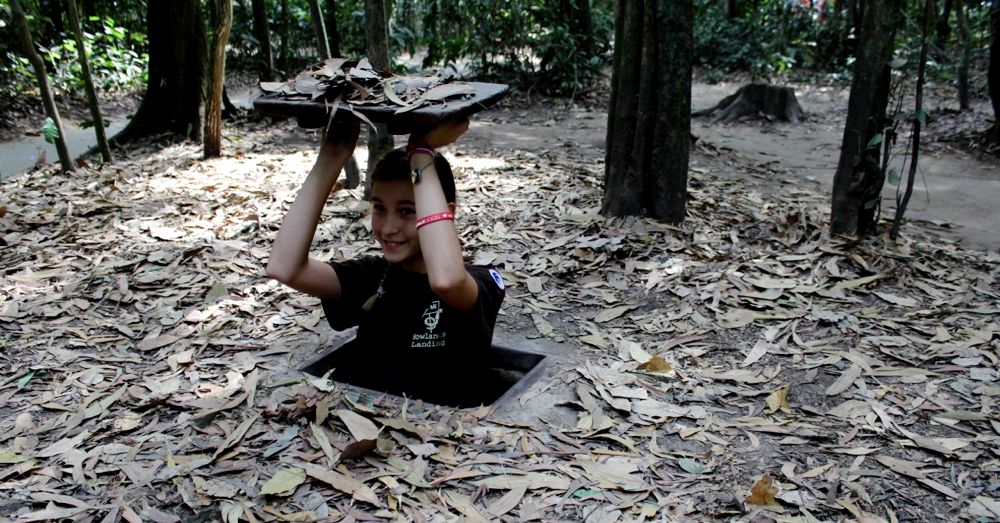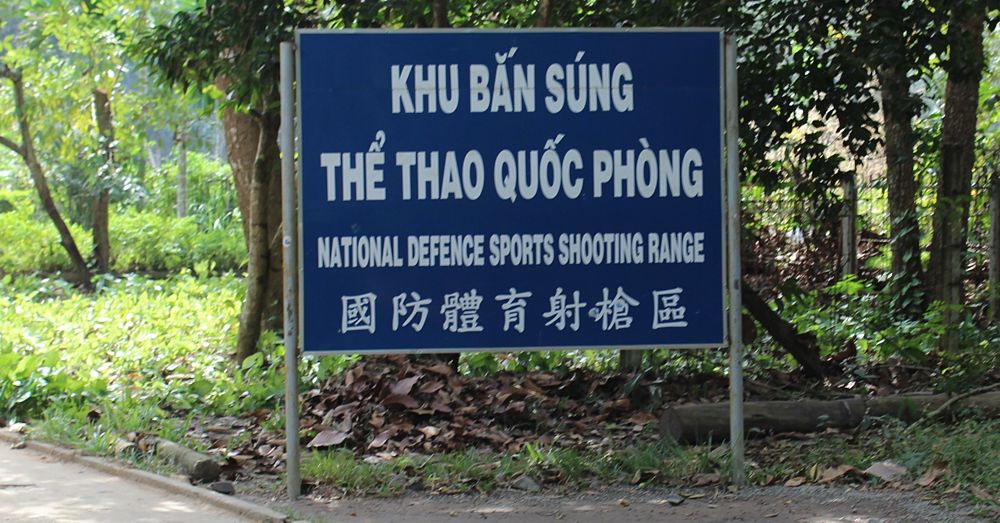 Spike Trap (Reconstructed)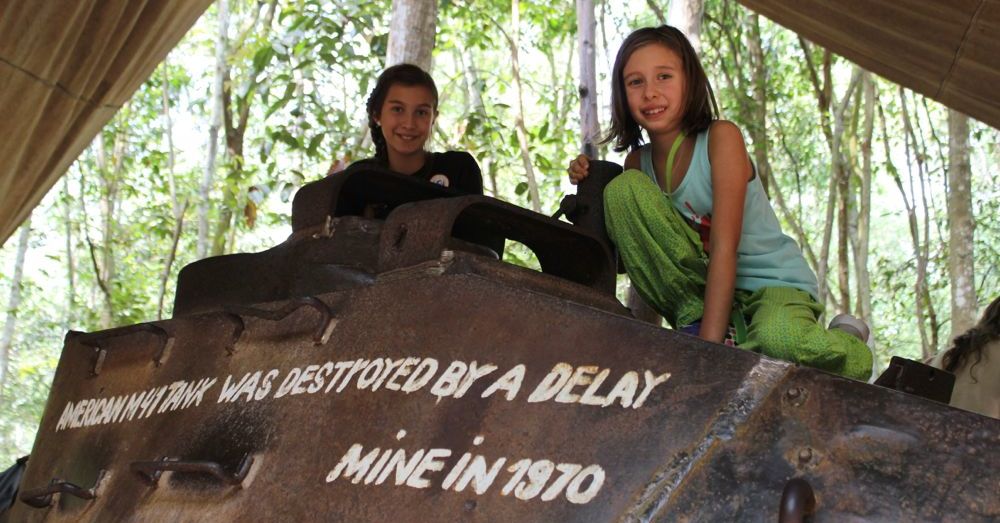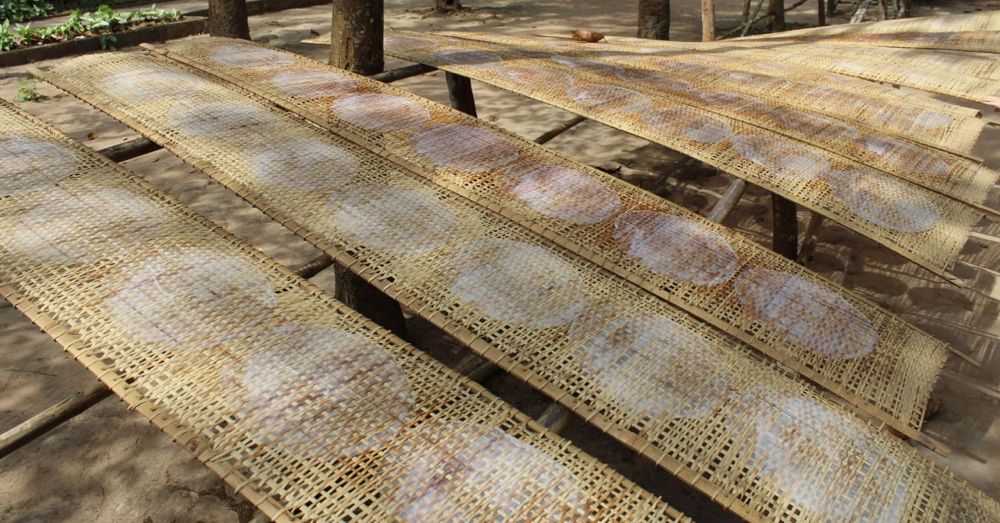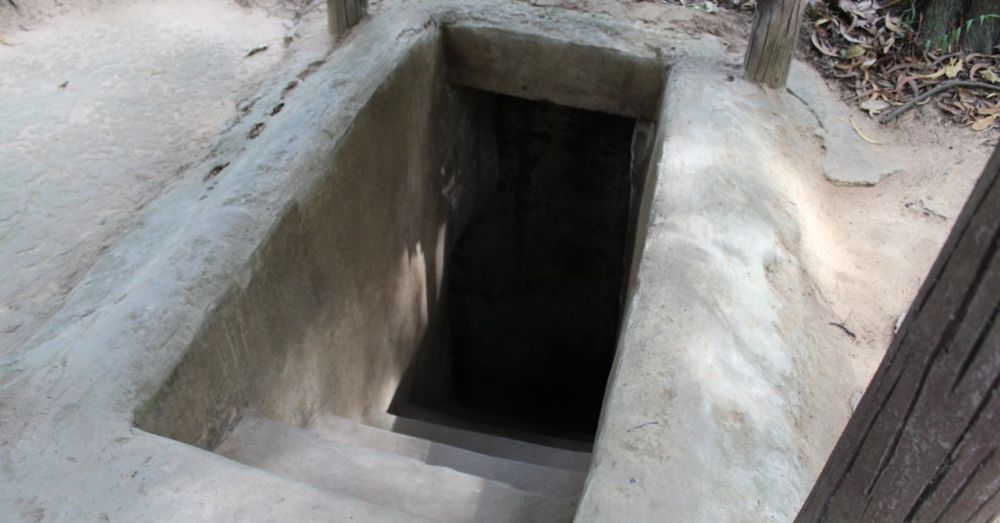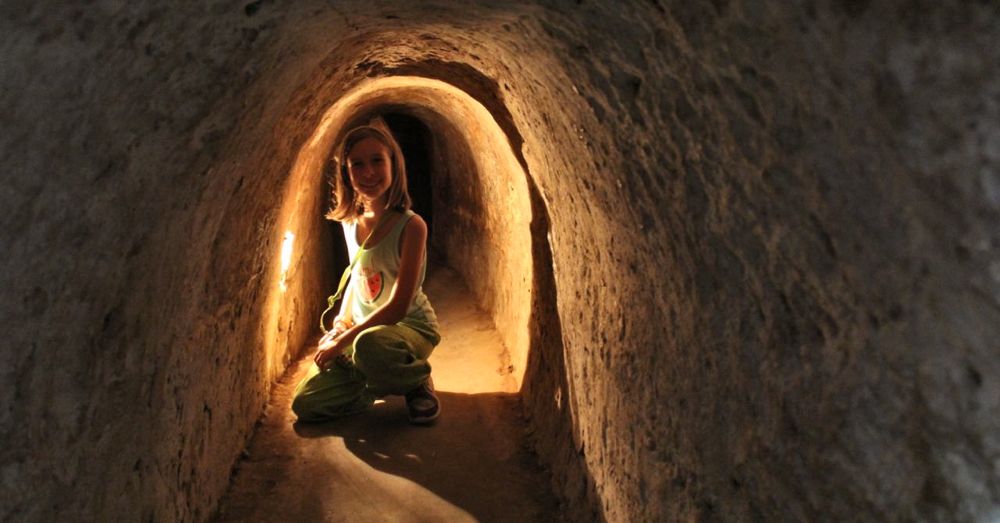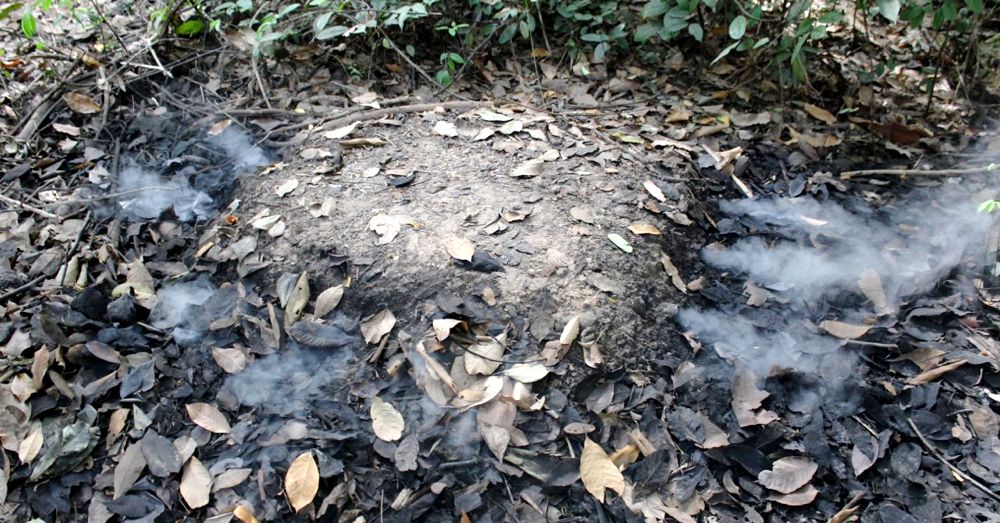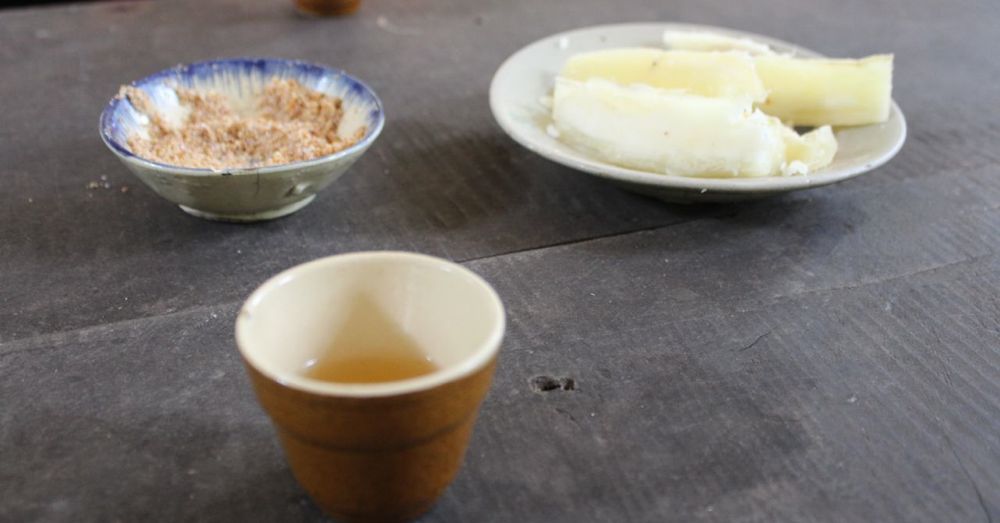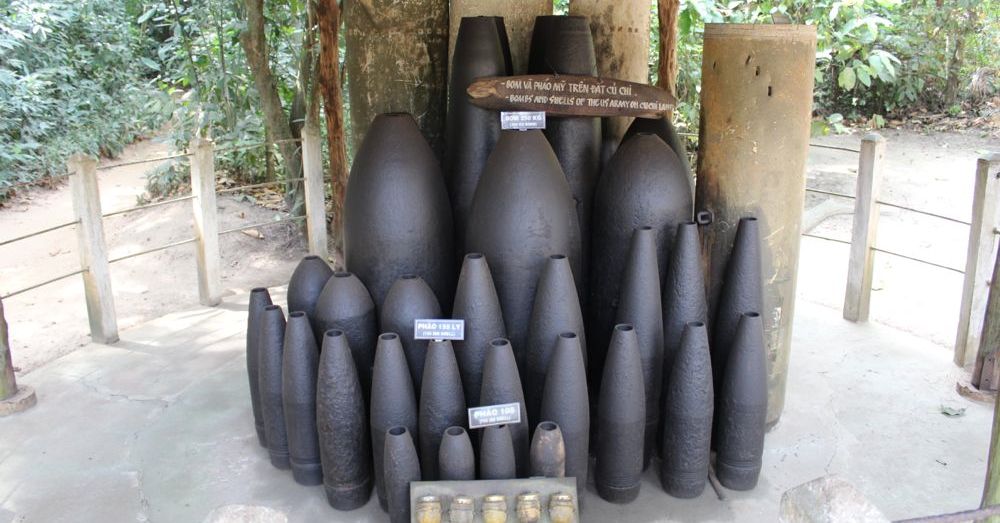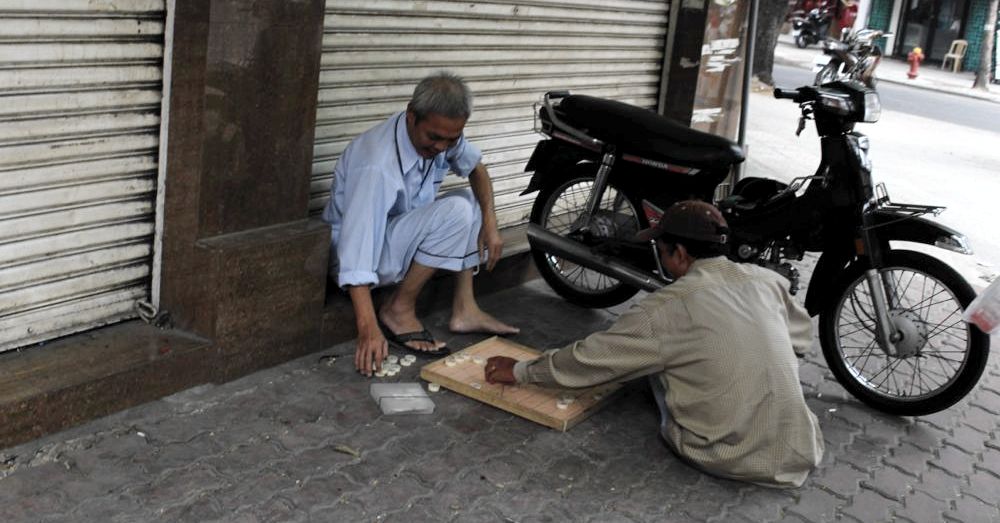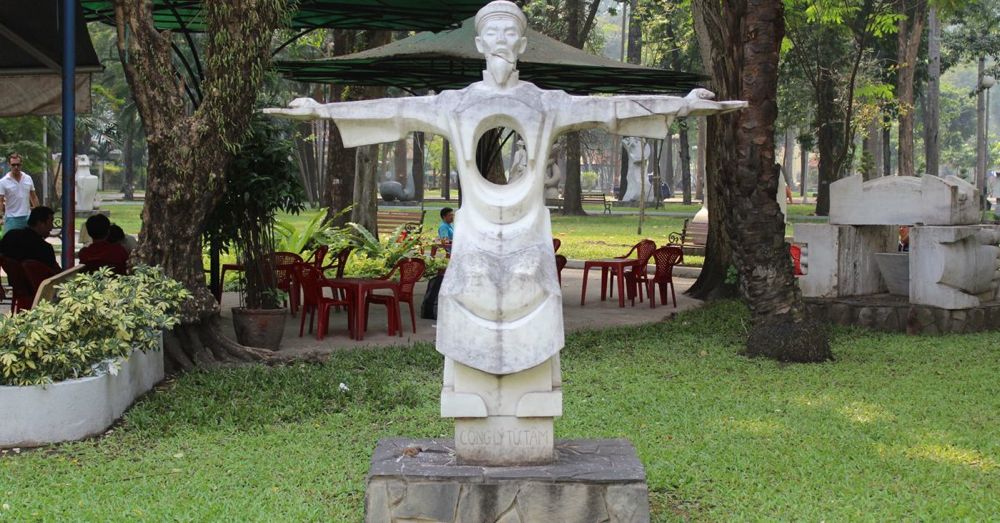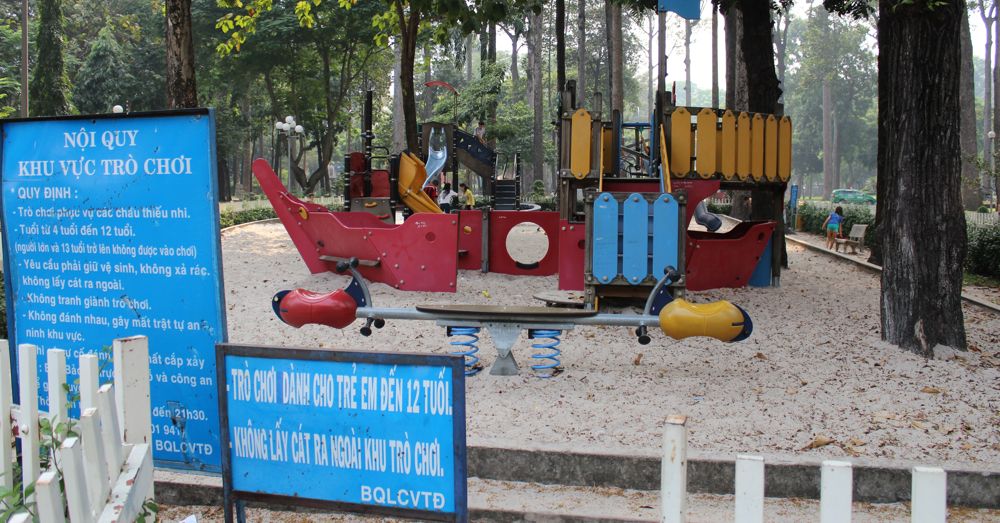 Playground in Tao Dan Park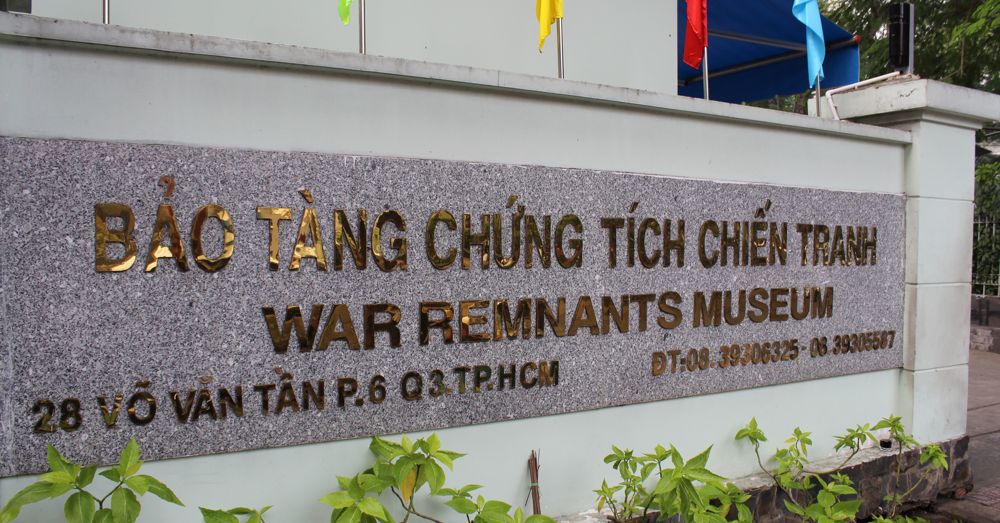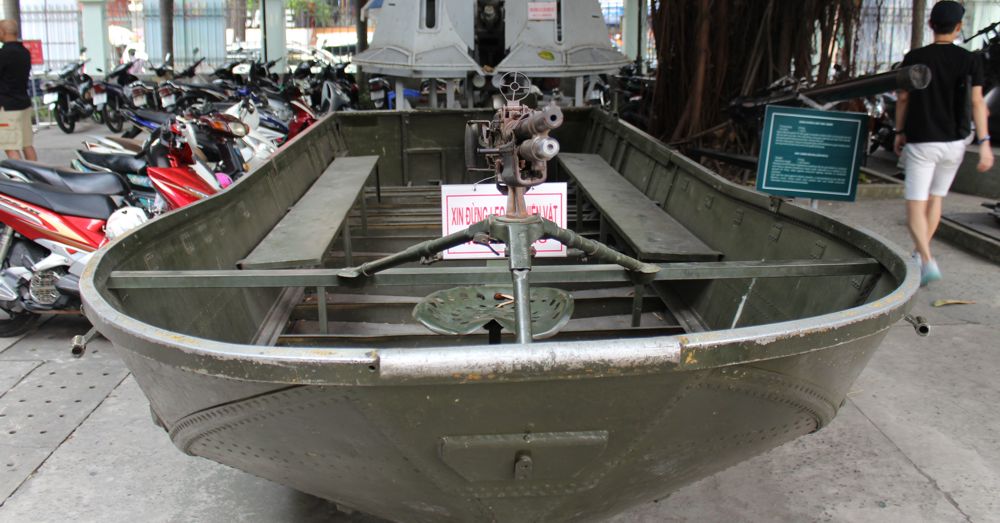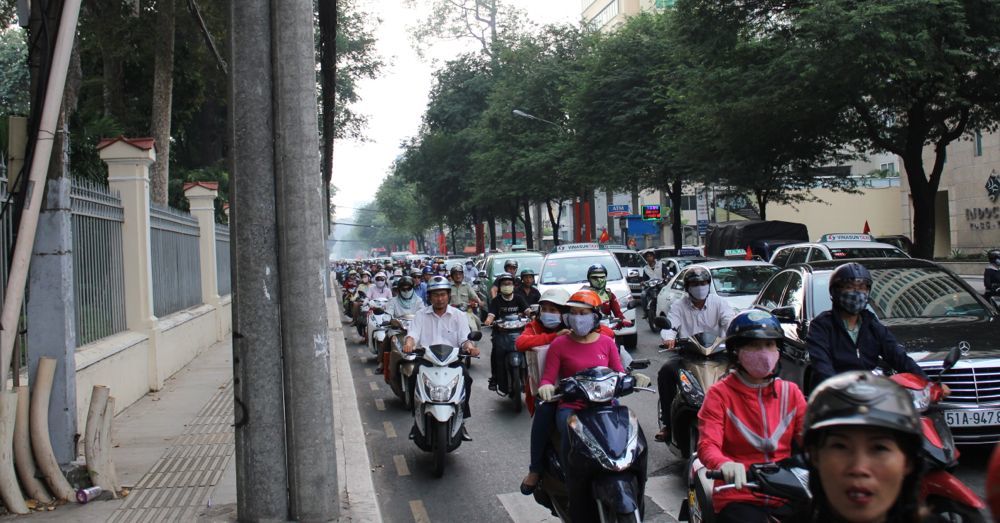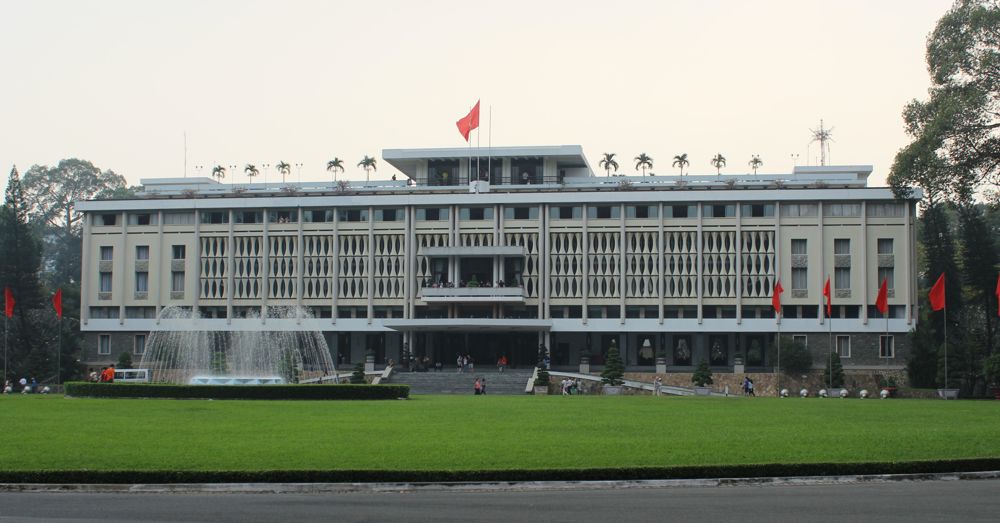 The motorbikes are going the wrong way!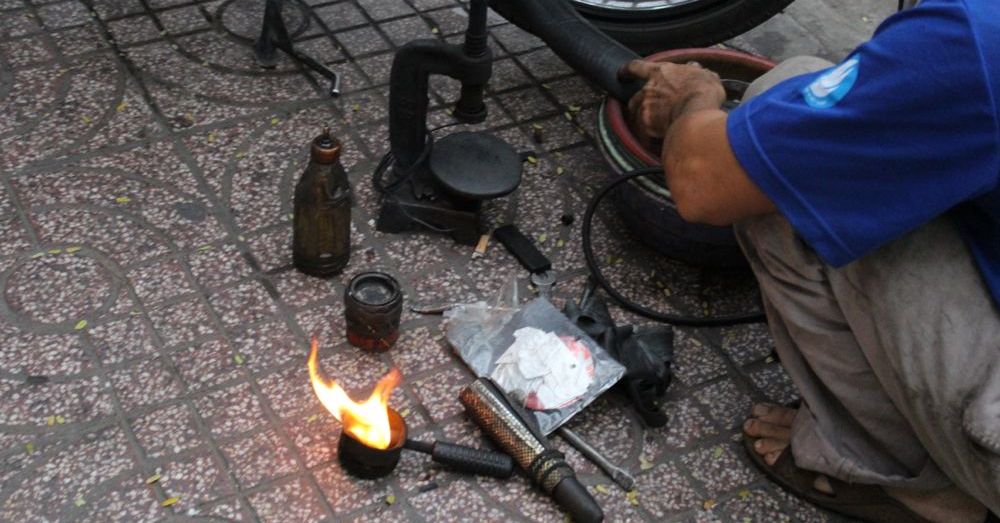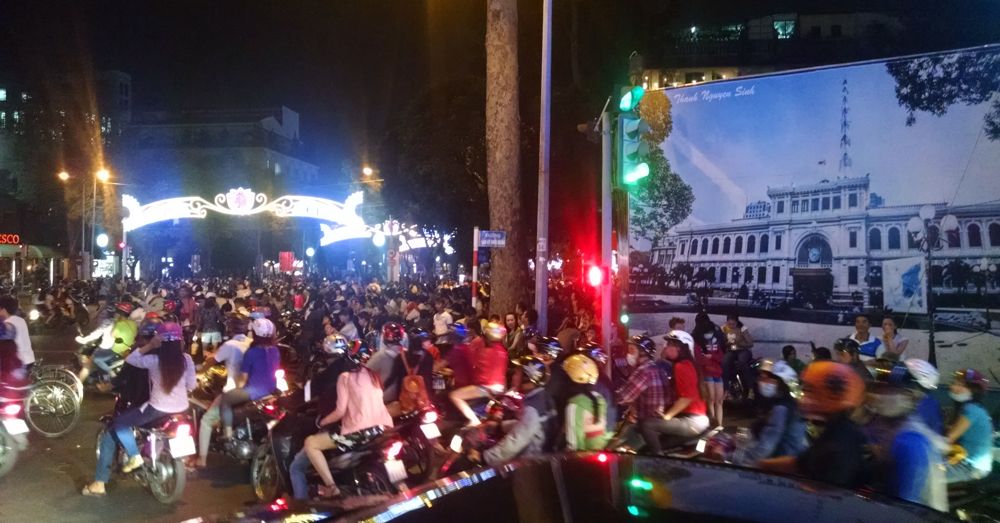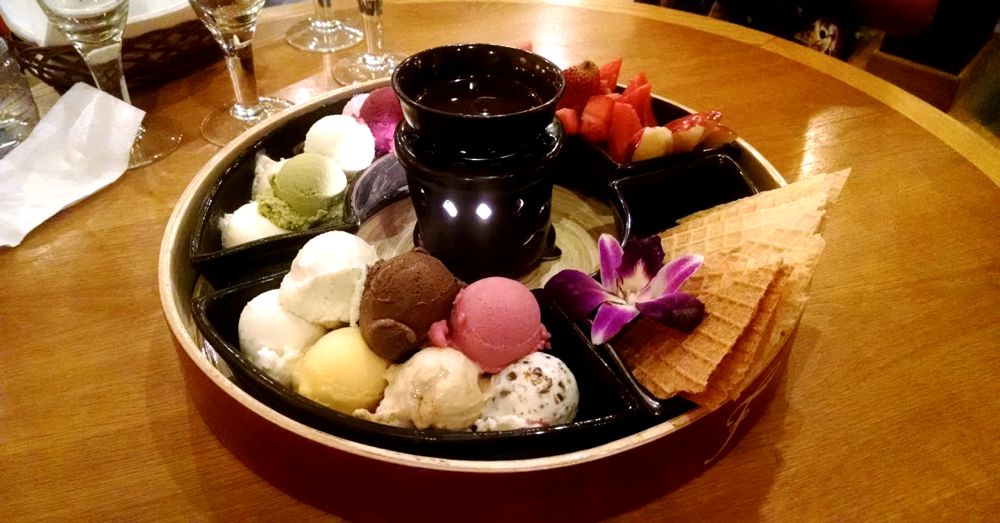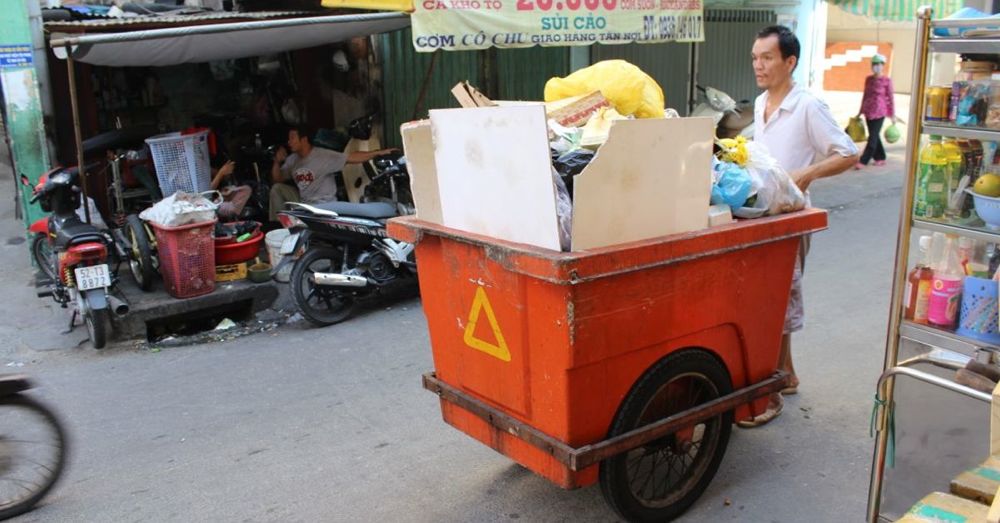 Vinasun Taxi
We were told to only use Vinasun; the rest will rip you off. Okay, so who's taking all those other taxis?
Disctrict 7 from Floor 18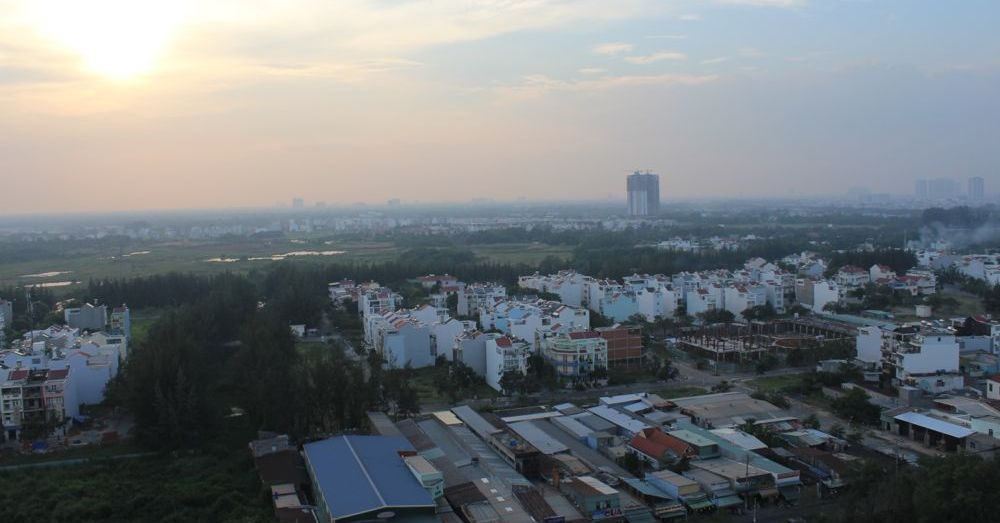 Santa
He didn't show up in Ha Long Bay, but he was still here in Crescent Mall.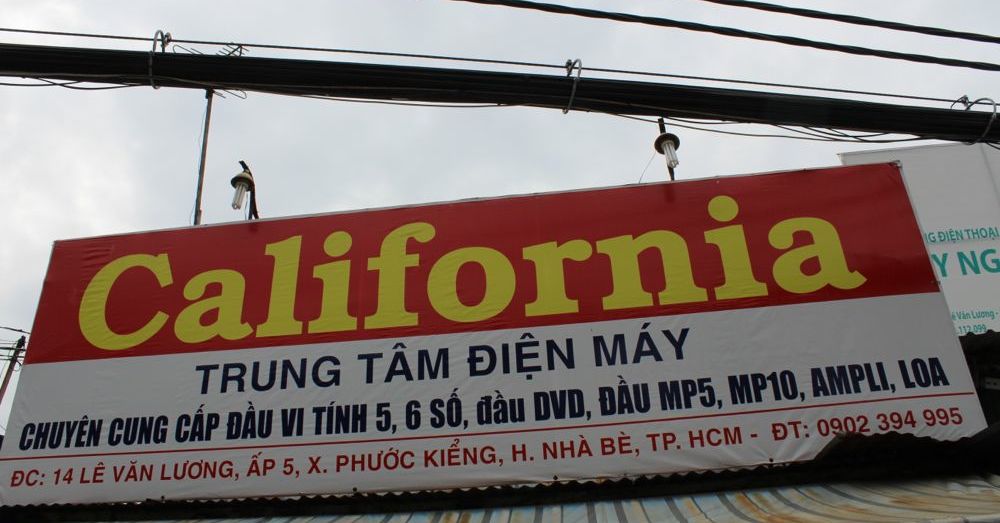 California Machine Center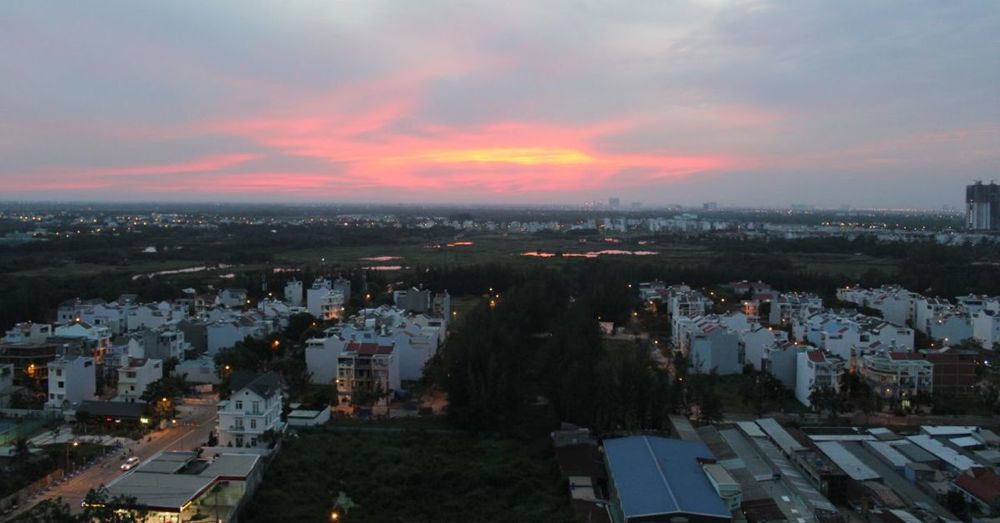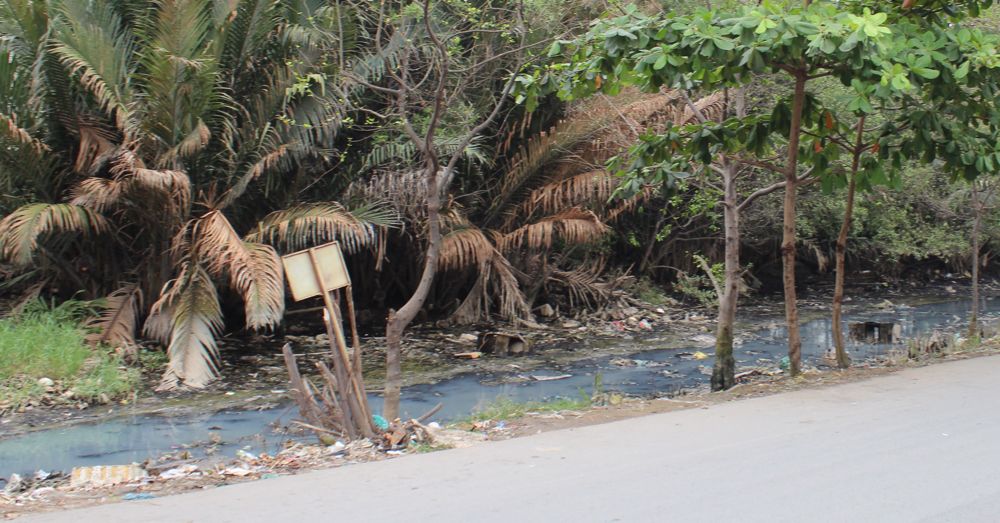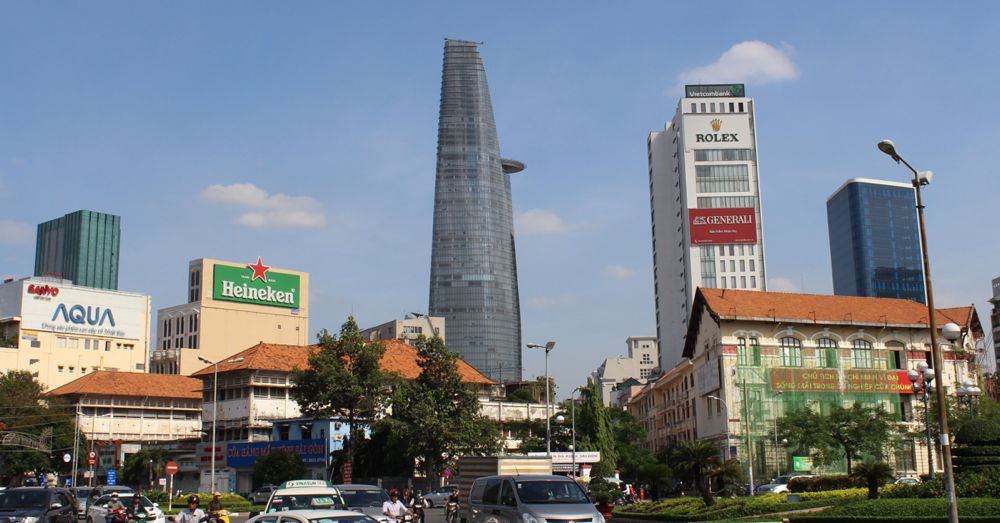 Shell
Next door to our deluxe apartment in the sky stood this empty shell of an apartment complex.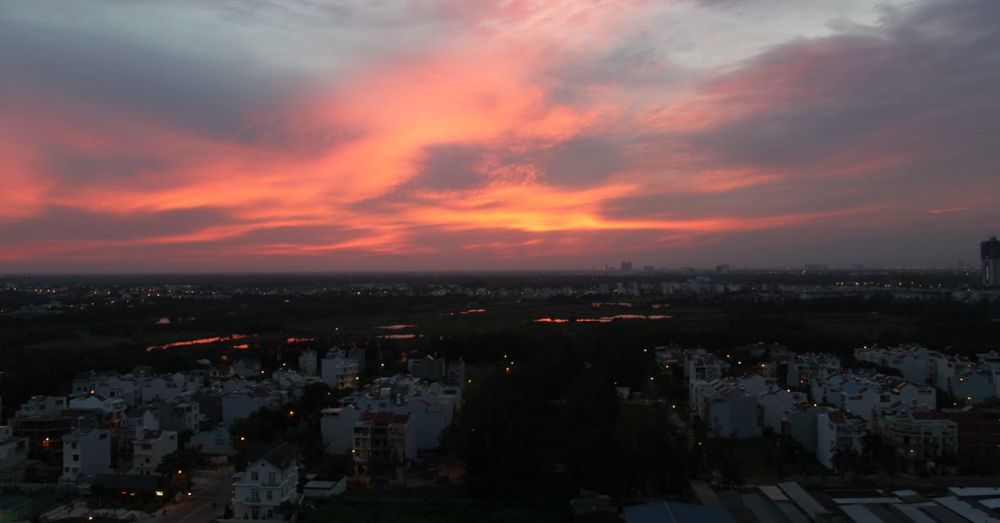 Last Sunset over District 7